What is it about science experiments for preschoolers that make them beam with joy? From the age of 3 years old, now 4 years old, my daughter has loved putting on her scientist lab coat and doing science activities. Maybe its the exploration of mixing ingredients or the cause and effect experience…. these easy science experiments are sure to excite your child. Science is all around us. It makes things go, it helps things grow and it is purely fascinating. It is mixing, testing, melting, coloring, and playing with new things. For kids it is just fun. Whether you were a science major in college or the most science you have experienced is boiling pasta for dinner, these science activities are perfect for teaching your little one something new about the world.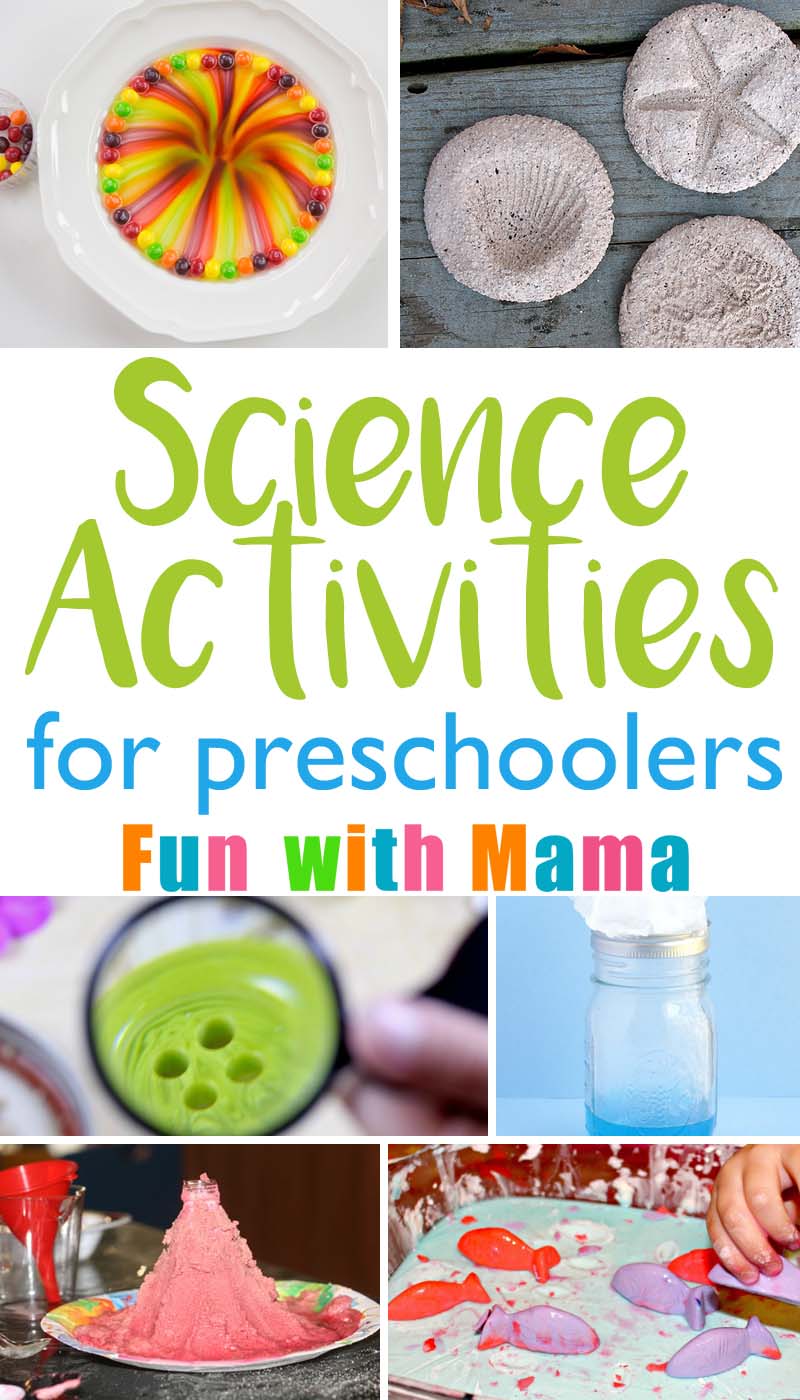 Easy Hands On Science Experiments For Toddlers and Preschoolers
Science is everywhere. It is the explanation and discovery of the who, what, when, where, why and how of things working. We have a few easy science experiments that we have absolutely loved doing.
You can find fun tutorials for your children on our YouTube science experiments video's. Here is a fun slime making activity.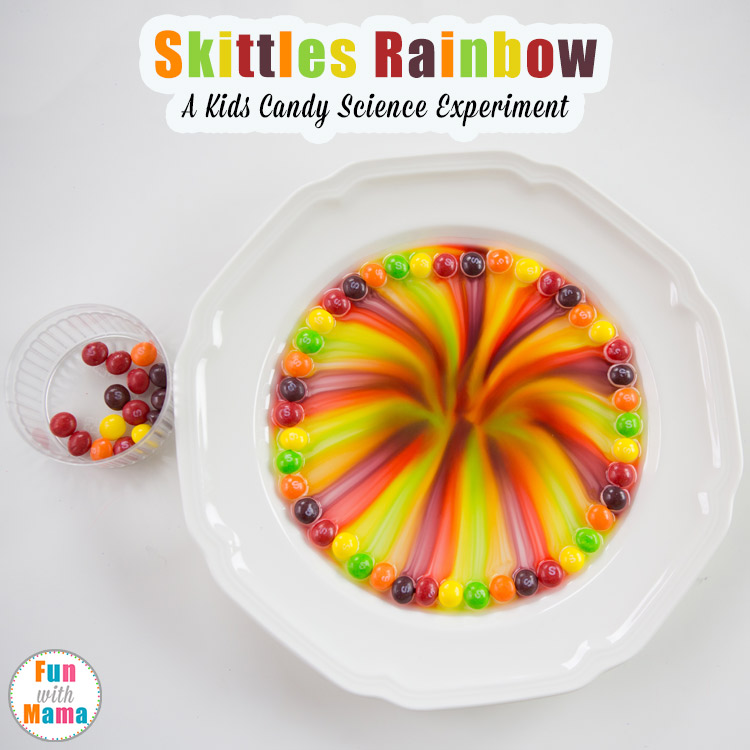 The science experiment that really rocked our world and grew our love for science involves a childhood favorite: Skittles. With just a few simple ingredients and supplies, Skittles turn from candy to the rainbow they are coined to create. Full instructions for our Skittles Experiment are here.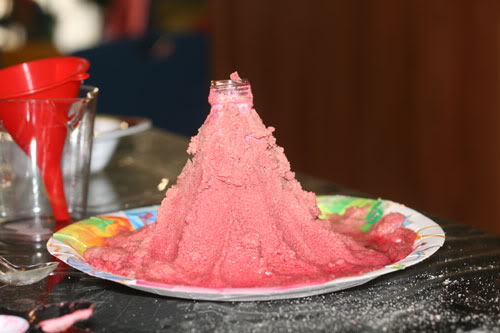 We also loved doing our Volcano Experiment. The reaction baking soda and vinegar make is a classic preschool science experiment that kids love seeing. My kids love creating that reaction so much that I decided we needed to step it up a little and explore the world of volcanoes as well!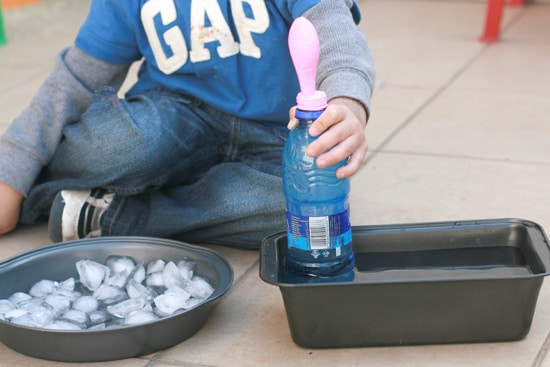 Have a look at this science experiment for preschoolers with water. The balloon inflation experiment was so interesting. My kids kept doing it over and over watching the reaction. It is unbelievably simple to set up and the results is so fun!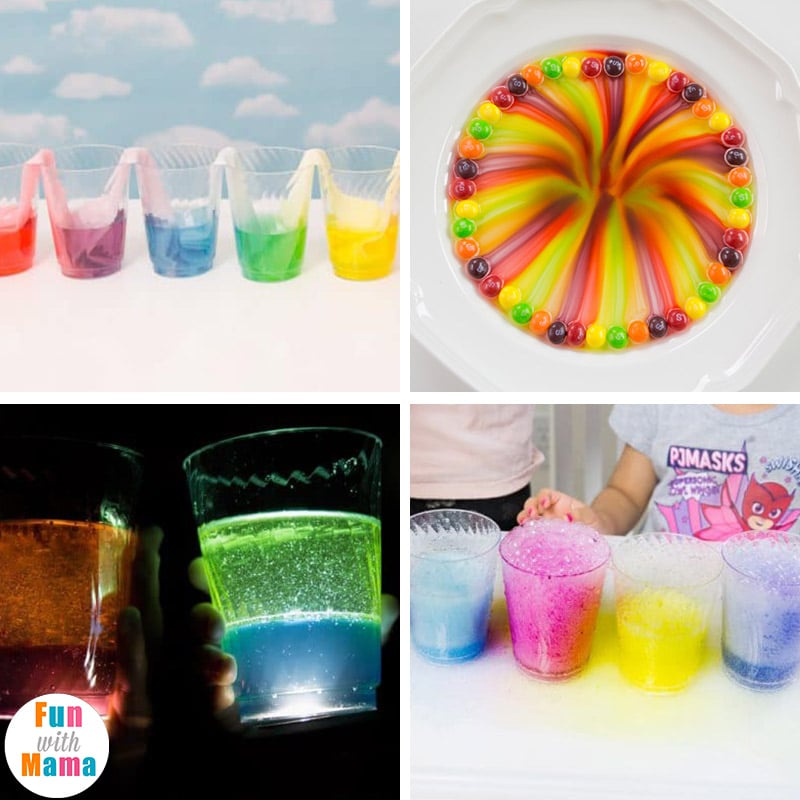 Some of our favorite science experiments for preschoolers are the ones you see above here. Whether you try the Lava Lamp Experiment, the walking water experiment or the baking soda and vinegar experiment…. I guarantee that your child will be IMPRESSED.
Learn how to make slime with laundry detergent. Preschoolers and elementary students love making slime! You can also check out how to make slime without borax here.
More Fun Science Activities For Kids
Looking for very simple science experiments for kids? Check these ideas out!
A simple science experiment that can show kids a visual explanation of eating a lollipop or what happens if you put a lollipop in water. I bet this experiment is colorful and smells so delicious.
As we may all well know, an experiment is finding out an answer. In this sandpaper activity, kids can easily answer which sand paper will create the desired result. It can also determine which writing utensil disappears faster with sandpaper. How fun!
A magnifying glass is important for seeing things that the naked I can not. A magnifying glass discovery tray will allow kids to sit and explore objects from their daily life in a way that they may not have seen otherwise.
Something that is pretty typical to see when you are outside is birds. They are everywhere. This free printable book is perfect for getting outside with kids and watching the movements and sequences of birds, then recording observations.
The moon is constantly changing, sometimes never to be the same for years and years. This fun activity brings the moon to 3D and in your kids hands. What a great way to learn about it's phases and how it changes throughout the month.
Rocks can be found everywhere. They are part of this earth literally to it's core. But how are they made? This hands on activity can show kids just how rocks are formed, with just a few simple ingredients.
A sifter is something a baker knows all to well. It's typically used for flour, but what other ingredients can be sifted? This STEM activity is fantastic for the realization and comparison of the size of small ingredients.
Flowers are one of the most beautiful wonders of this earth. There is more to their beauty than meets the eye, though. This flower dissection experiment shows kids what exactly makes up a flower.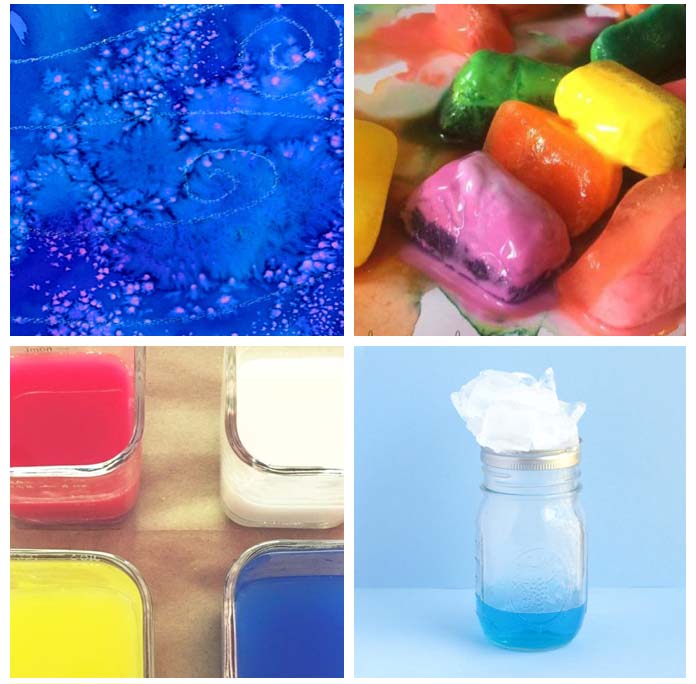 Art can be science too. Have you ever tried painting water color over a white crayon? It doesn't work. Take this Easter egg decorating favorite onto paper and let kids explore the world of watercolor resist.
Another fun resist project is with oil. Oil and water do not mix! The reaction of the combination can turn out beautifully when color is added. Try it with ice for a summer activity too!
All colors start with three: Red, Yellow and Blue = The Primary Colors. You may have taught your kids this, and even what secondary colors are but in this fun experiment kids can create their own.
Clouds are another wondrous part of the world. They can be light and fluffy or thick and dark. This science activity in a jar will show kids just how clouds are formed.
We know that baking soda and vinegar make a fizzy reaction. It is a classic and so fun experiment. This combination can also be a fantastic way to explore the world of color. A chemical reaction + color exploration = FUN!
Another way to bump up the baking soda and vinegar experiment is with glitter. This turns out to look like fireworks in the kitchen while the reaction is occurring. What a fantastic activity for patriotic holidays too!
One of the first art tools that kids use is crayons. This hot weather experiment is perfect for summer days and learning about how heat effects objects, such as crayons!
Another mix and create is fossils. Fossils are interesting to seek out or see in real life, but making their own fossils might just make your kids day. Plus, if you're like me you have plenty of this ingredient at home!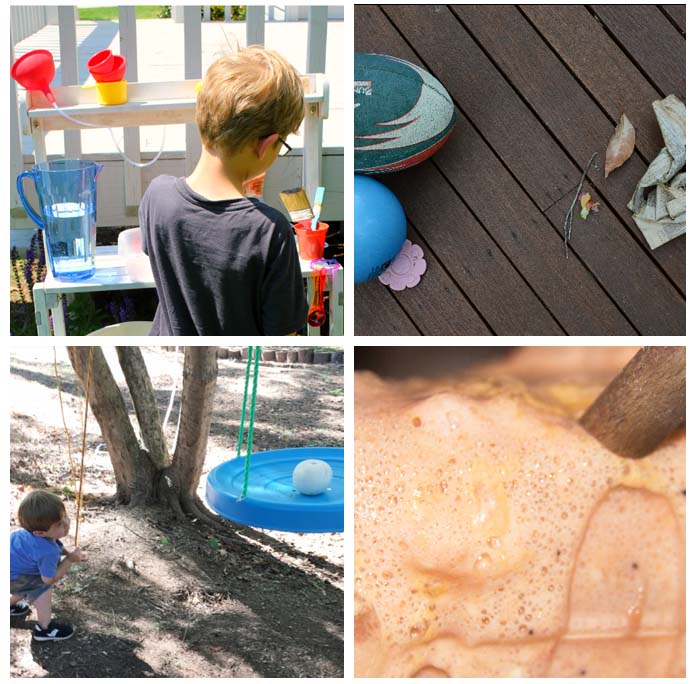 Water is the cheapest ingredient for experimenting. There are so many ways to play and experiment with water. Plus, kids will literally think they are playing when they are doing these activities and they will cost you practically nothing! Science for kids is always filled with eager exploration.
One thing that has always interested me is biodegradable vs. non biodegradable materials. This is hyper relevant in today's world because of landfills and recycling, but it is also a subject in itself that can be very interesting to experiment with and learn about.
We don't always think of it but there are pulley systems all over the world, for example pulling bridges up and putting them back down. This is a fabulously fun and active way to experiment with pulley systems.
Whether kids like to pretend they are a mad scientist or a witch, making magic potion is fun for most. Kids can use science to mix and make the potion then use it with their pretend play scene after.
If you live in an area where winters are full of very cold temperatures then you know salt melts ice. But did you know salt and ice can also be a fun and beautiful STEAM project?
Oobleck is a childhood favorite for most. It is simple to make and can lead to hours of hands on play. Have you ever taken it a step further and frozen it? Frozen Oobleck looks unbelievably fascinating.
Fireworks are not just in the sky anymore. This super simple activity, with ingredients you probably have at home, will have you and your kids creating fireworks from the kitchen to the backyard.
Making things that aren't normally made at home can be super fun. With this experiment, you and your kids can have a go at making glue. Then you can turn around and craft with it.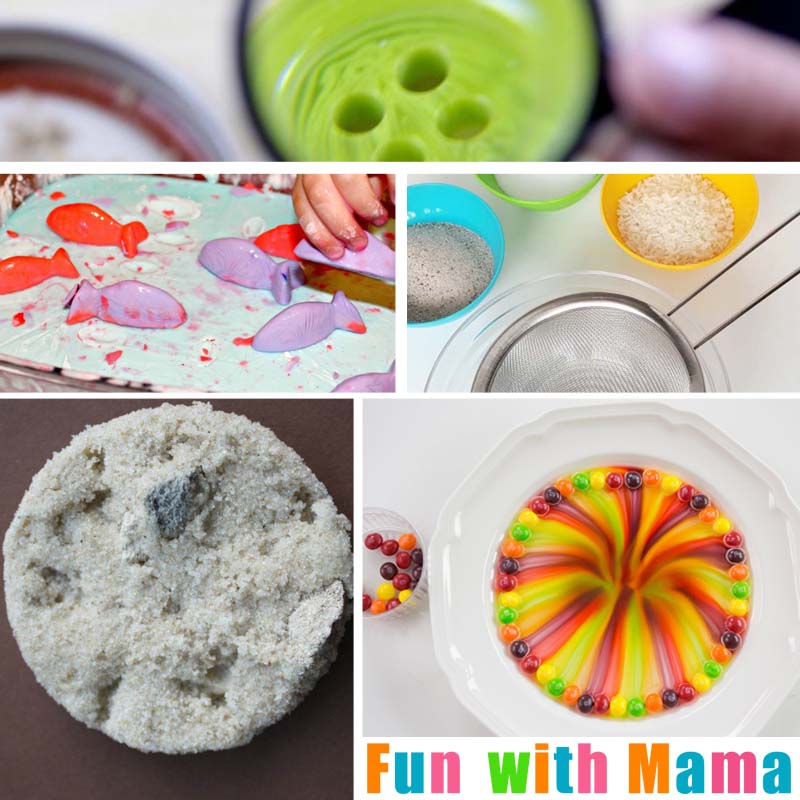 Fun Science Activities For Kids http://bit.ly/2u1zxVC
Science is such a fantastic way to explore the world and how it works. Kids see it as fun but we really know how much they are learning with these hands on activities!