With the holidays right around the corner, it's time to start thinking about all the fun Christmas pajamas that you can buy for everyone to wear. With so many holiday prints and choices, it can be overwhelming to try and filter through them all.
Luckily for you, I've done all the hard work for you and gathered up some super cute and affordable Christmas Pajamas that I think would be a great way to take some cute pictures or snuggle up for a holiday-filled night of fun.
Make certain to check out our Christmas Bingo game as well that can be a great addition to family game night in your Christmas Pajamas, too!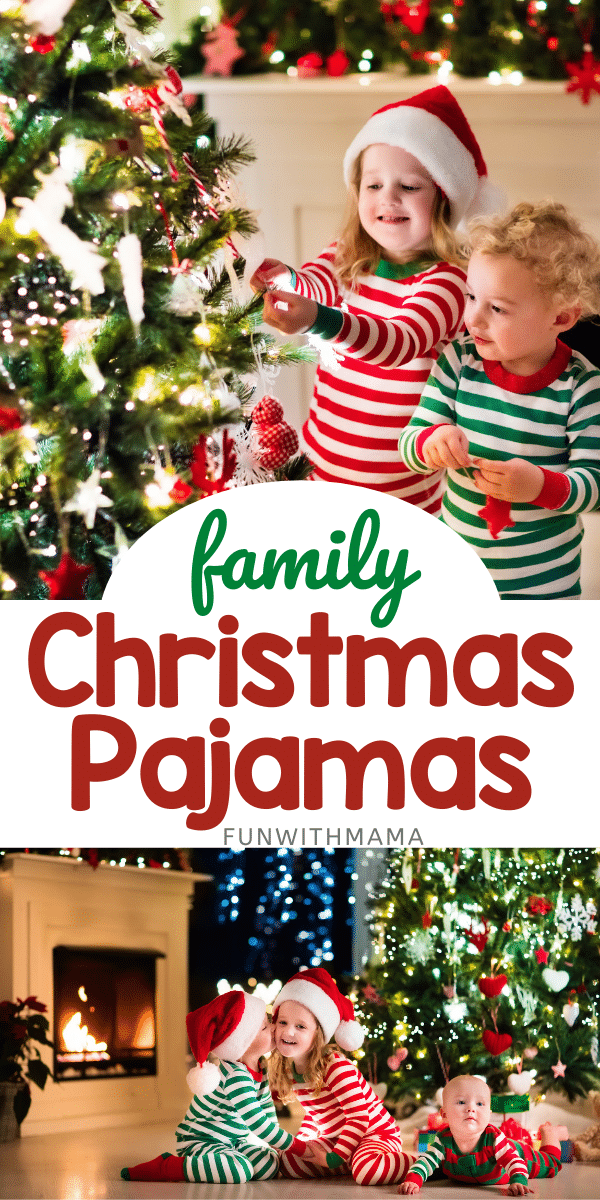 Christmas Pajamas the Whole Family Will Love
The great thing about getting Christmas Pajamas is that you can save them for a special occasion or wear them all year long. Because sometimes, you just might want to have that Christmas joy each and every day!
Matching Family Christmas Pajamas
One of my favorite places to get matching holiday themed pajamas is Hanna Anderson. Hanaa Anderson pajamas are currently 50% off, so I highly suggest you check these out ASAP before hte price goes back to normal. Here are a few favorites:
Is there any cuter way to match than with these matching Christmas Pajamas? Bright red in color featuring a holiday gnome sounds like a picture-perfect opportunity to me.
Do you have a close-knit family of cousins? These Cousin Crew Matching PJ's are awesome!
When it comes to matching, these Personalized Family Christmas Pajamas are great.
If you're a fan of Disney, don't miss out on these Mickey and Minnie Buffalo Plaid Christmas Pajamas.
I love the look of these family Nightmare Before Christmas matching PJ's.
You can find some clickable images to my favorite pajamas here below:

Kids Christmas Pajamas
Check out these penguin pajamas that you can get personalized as well!
I'm obsessed with these Buffalo Plaid pajamas. So soft.
These cute Santa Beard PJ's are a lot of fun and are unique as well.
Check out these cute zip tie footie pajamas!
Baby's First Christmas Pajamas
If you're celebrating your baby's first Christmas, this simple pajama outfit is a must!
These footed PJ's are too cute to pass up.
Don't miss out on these adorable Gingerbread PJ'S!
The baby will look so cute with these PJ's with bum flap.
As you can see, there are so many fun Christmas Pajamas that can be perfect for the kids or for the whole family to match! Some are funny, some are cute, and some are ones that you can get personalized to wear over and over again.
Fun Holiday Traditions For The Family
Since you're going to be snuggling up and wearing Christmas Pajamas this holiday season, make certain that you fill your time with some fun holiday traditions and activities as well. Below are just a few ideas that you and the family can easily do to bond and have more fun during this holiday season!
Putting on your PJ's and reading these 20 Christmas Books For Kids is such a warm and comforting holiday idea!
Use a little bit of creativity and fun with these Colorful Fizzing Candy Canes!
And if everyone in the house is feeling a bit creative, print off and let them color these Christmas Color By Number Worksheets.
Don't forget that the Christmas season is a great time to slow down and enjoy each other's company. Make some homemade hot chocolate, watch some fun holiday movies, and reflect back on the year and everything that you have to be thankful for.
Before you know it, it'll be a brand new year and the start of something great!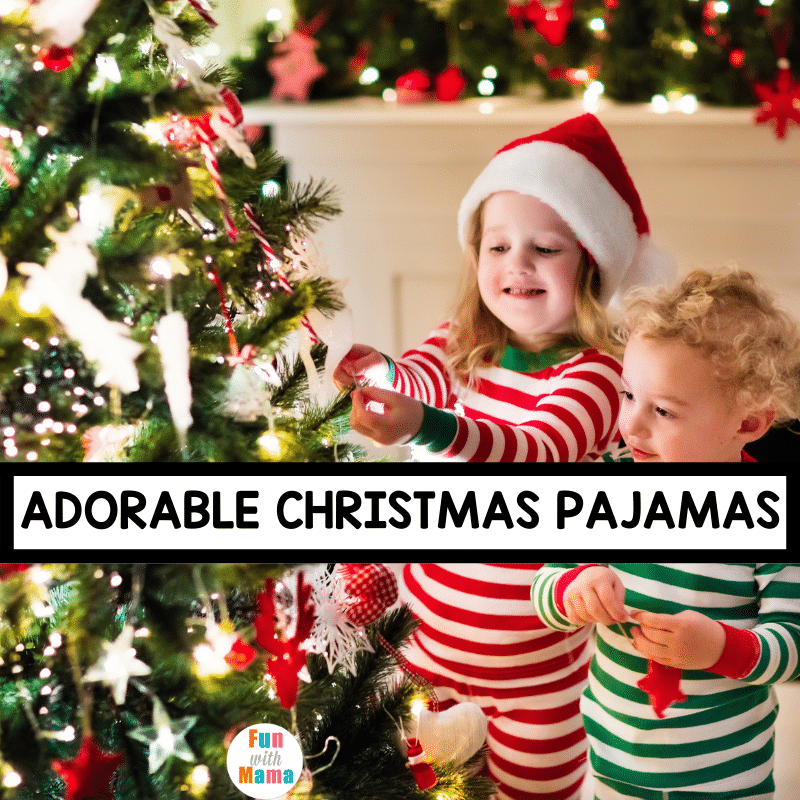 More Fun Holiday Activities for Kids