Do you have dinosaur fans in the house? This Dinosaur Bingo Printable Game for Kids is perfect! They'll love matching up all their favorite dinosaurs and yelling "Bingo" as they get a match! This family-friendly Bingo game is perfect for all ages to join in on the fun!
Be certain to check out our Dinosaur Preschool Printable Pack that would be a super fun learning activity to pair with this fun Dinosaur game.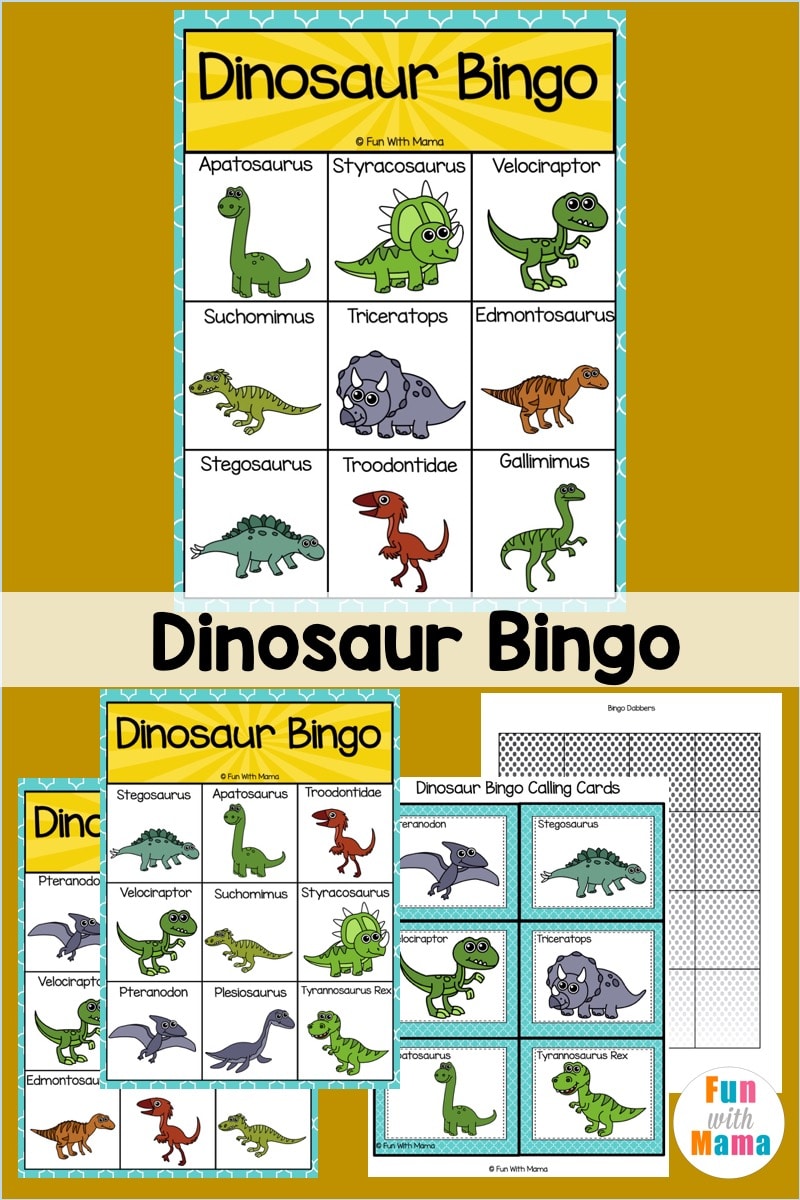 Dinosaur Bingo Printable Game For Kids
We're big fans of dinosaurs in our house. The kids love playing this printable Bingo game because it's actually a topic that they're interested in. Plus, it promotes some family-friendly competition, too!
What I love is that Dinosaur Bingo printable can be used by a wide variety of ages as well. The printed dinosaur bingo cards show the pictures of the dinosaurs as well as the words, which means that kids who cannot yet read can still join in on the fun. Make certain to try this for your next family game night.
Add this to your list of Bingo game printables so that everyone in the house can join in. When you switch up Bingo topics, it makes the game fresh and new, too!
And the best part? Downloading this Dinosaur Bingo printable is fast and simple! You and your family can literally be playing the game together in just a few short moments of time!
Don't forget to check out these other dinosaur activities as well:

Fun Prize Ideas for this fun Dinosaur Bingo Printable
Don't forget to add in simple Bingo Prizes for this fun Dinosaur Bingo printable. Feel free to use your own ideas but here as well.
Some of our favorite simple BINGO prizes are:
Extra Screen time
Coins
Toy Trinkets
Just be certain that the prizes are appropriate for any age. Have a family discussion about other fun Bingo prizes!

How to Play this Dinosaur Bingo Kids Game
All you really have to do is print off the Bingo cards from the pack. That's it!
Then just get your bingo dabbers, set some rules, and let the fun begin!
WHERE TO GET THE DINOSAUR BINGO GAME
WHERE TO GET THE DINOSAUR BINGO GAME
The Dinosaur Bingo Game is included in this Small Groups Bingo Variety Pack. Engage students of all interests with this set of Themed Bingo Game Boards Small Group, perfect for your next literacy centers. Featuring 18 games of different themes and four boards for each game, this fun pack includes calling cards and markers/board covers. Both color and black and white formats are included to suit your individual printing needs.
If you are looking for a classroom Bingo set with 30 Bingo Boards per theme in color and black and white, then check out this Bingo Classroom Set. It includes over 12 Bingo Sets, including the variety pack AND holidays.
WHERE TO GET THE CLASSROOM BINGO GAME BUNDLE
GET THE DINOSAUR BINGO GAME HERE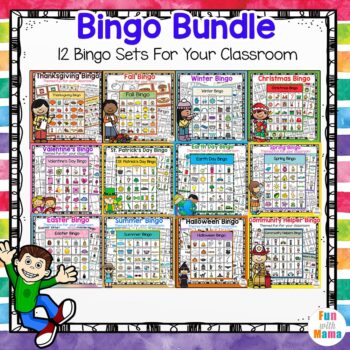 The Classroom Bingo Game Pack includes 14 different themes. Each Bingo Game theme set includes 30 game board pieces in color and black and white. Children will love learning vocabulary while having fun. The black and white game boards are great for getting some extra fine motor practice by having students color in their boards as they play.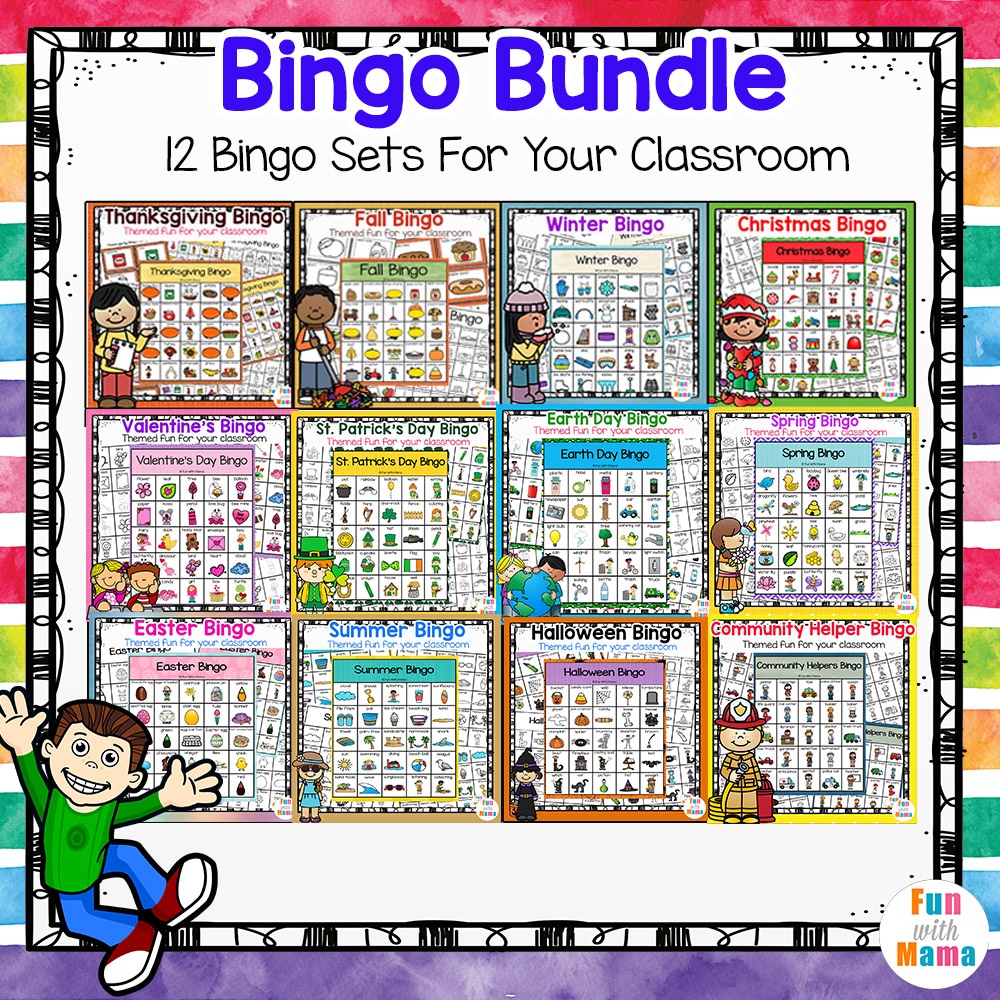 Looking for more Dinosaur Activities?
WHERE TO GET THE DINOSAUR ACTIVITY PACK
WHERE TO GET THE DINOSAUR ACTIVITY PACK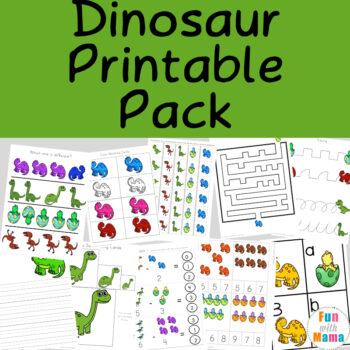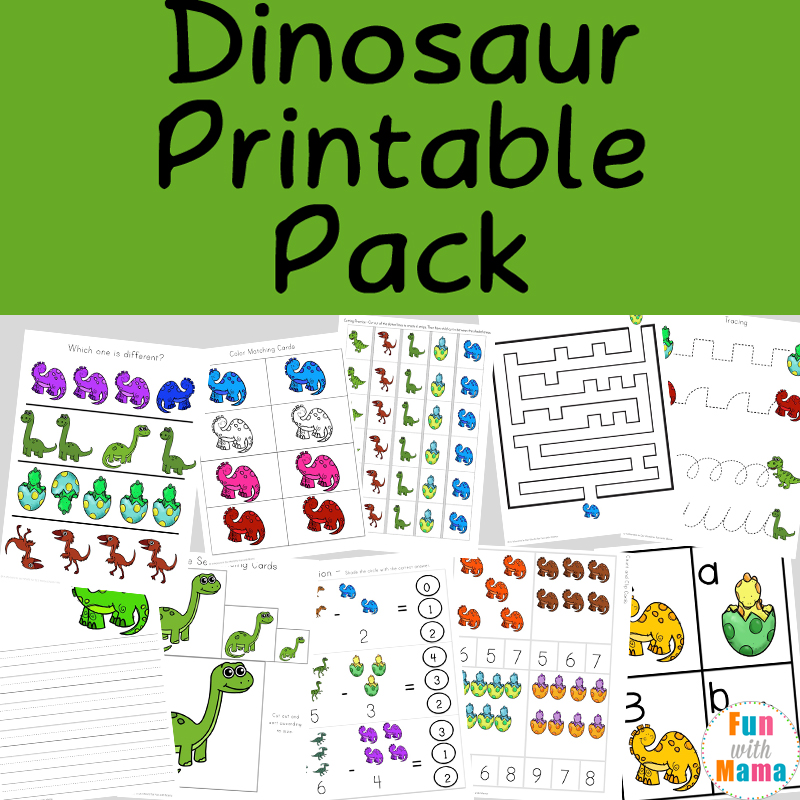 This themed activity pack includes a wide range of activities covering fine motor skills, reading, writing, alphabet and letter knowledge, math and more. Young learners will explore and engage through puzzles, crafts, coloring activities, matching worksheets, flashcards and much more.