You can find all of our printable packs here. Who doesn't love dinosaurs! Kids ages 3 – 8, will go crazy over this Dinosaur Preschool Activities Pack, which is jam-packed with exciting Dinosaur preschool theme printables like worksheets, clip cards and activities. They will enjoy working on their reading and handwriting skills as well as learning number recognition and practicing their counting skills. There are also a few kindergarten activities included too! You can find all of our printable packs here.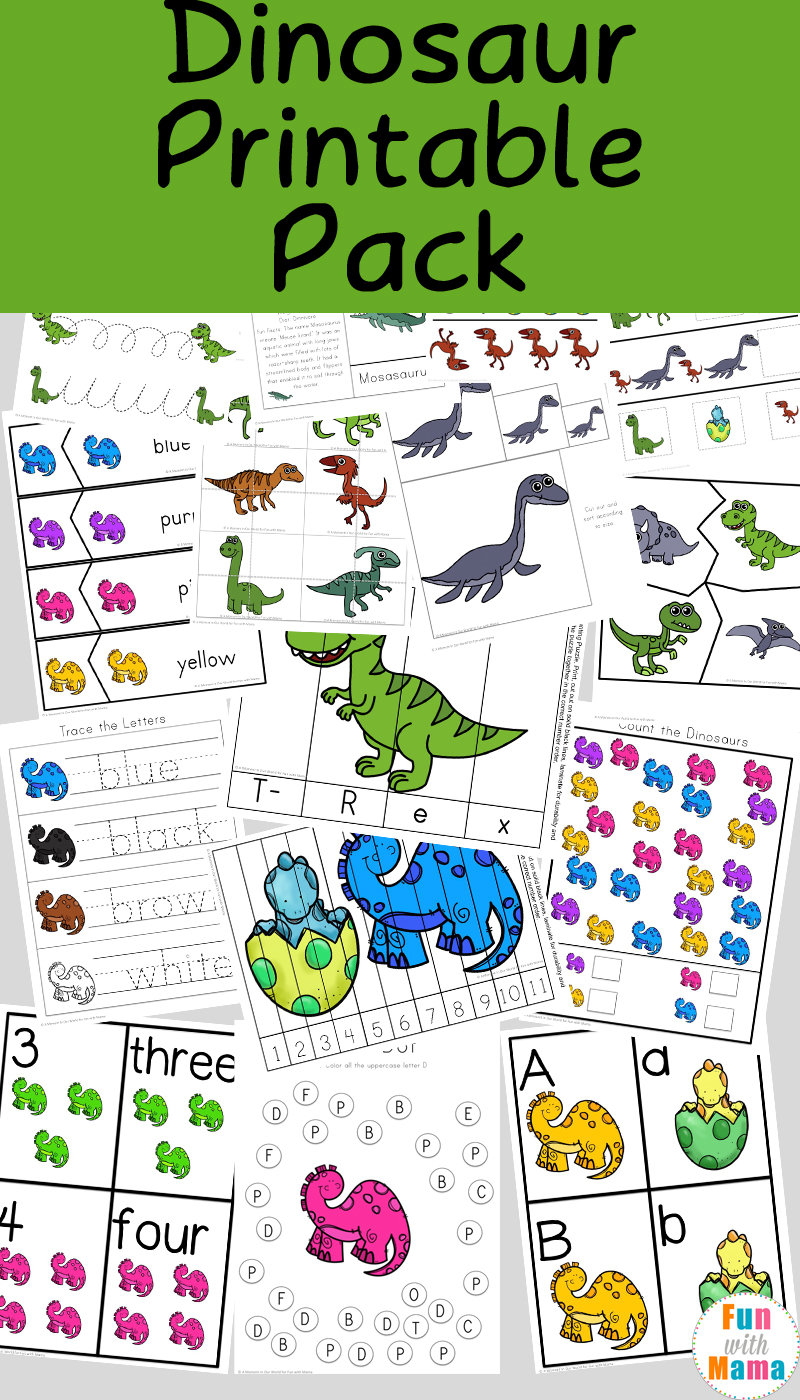 Dinosaur Printable PACK
This learning pack focuses the all-popular dinosaurs. There are fun, colourful dinosaurs and eggs as well as the popular T-Rex, Velociraptor, Stegosaurus, Triceratops and more. As this printable pack contains information on 18 different dinosaurs, it includes some of the less-known dinosaurs that your child will enjoy learning about, such as the Microceratus, Styracosaurus, Troodon, Parasaurolophus and the Edmontosaurus.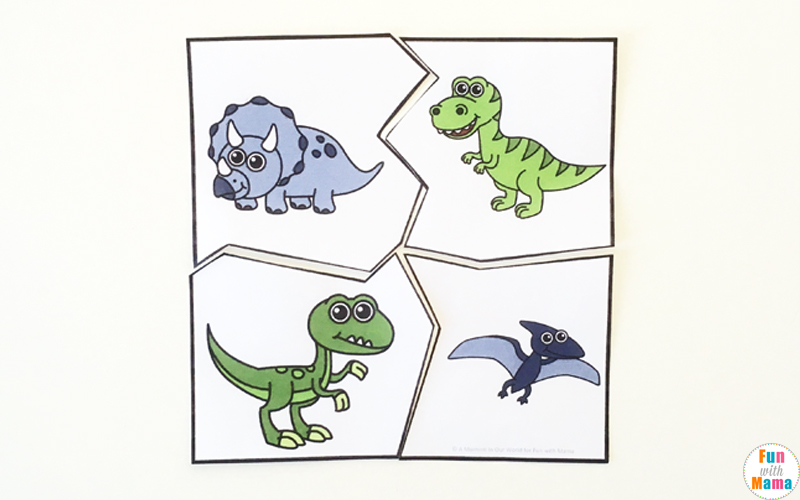 Materials Required:
Please note that affiliate links are used in this post.
Here are some items that pair well with these activities. You will use each of these items over and over during all my printable preschool activity packs. You can find most of our supplies on the supply list here.
This Dinosaur Preschool pack contains over 90 pages and includes the following activities which you will find on the photos below.
Nearly every kid goes through a 'Dinosaur phase'. Sometimes this may happen when they are young, which means they would really enjoy this Dinosaur Printable pack and sometimes it happens when they are older. My boys are 10 and 12 and are still fascinated by these enormous creatures.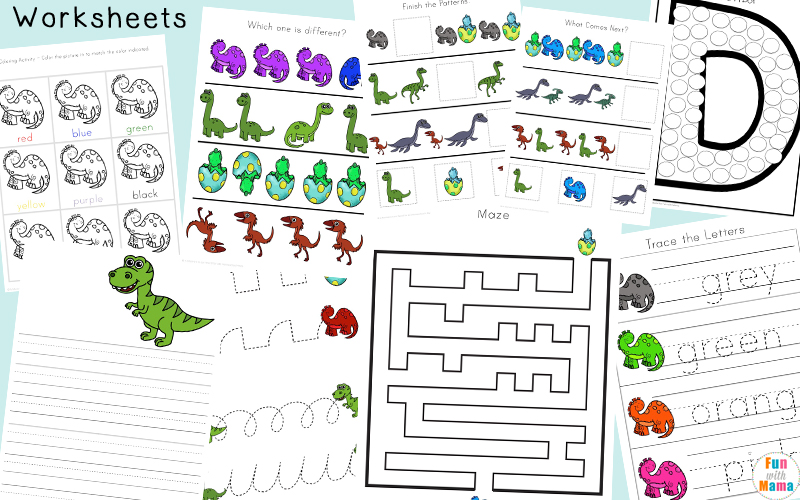 Over the years, we have borrowed many books from the library, and purchased heaps on books on these creatures which our boys keep reading over and over again. They are able to identify and pronounce hundreds of different dinosaurs, many of which I have no idea about. The dinosaur activities above are for the early years, when kids are still learning about colors and working on those fine motor skills.
There are a variety of preschool worksheets as well as more hands on learning activities.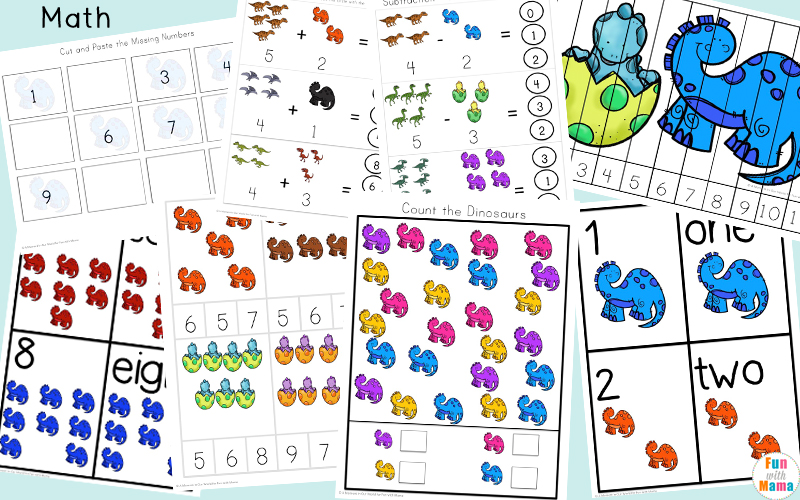 Why are kids so fascinated with dinosaurs? Maybe it is because of their size. They are big and scary, but there is no chance that they will run into these creatures on the trip to the shops.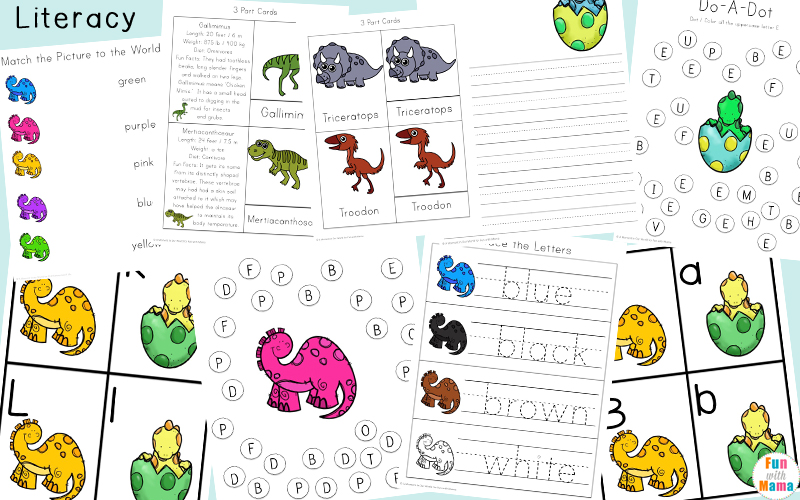 Maybe it has something to do with the huge fossils that have been left behind and mounted for us to see on visits to museums and the like. Last year we had the opportunity to visit Dinosaur World which was an amazing experience where we could get up close and personal with some replicas of the more popular dinosaurs.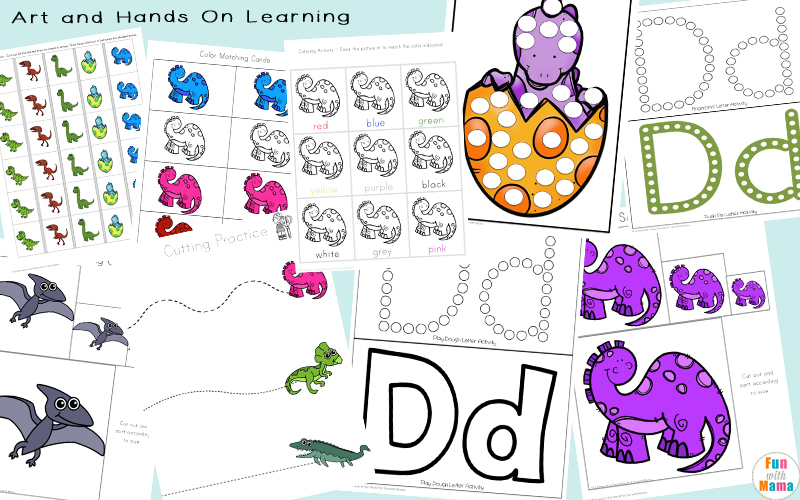 Maybe kids just love dinosaurs because they are really cool animals! Whatever the case may be, this Dinosaur Printable Pack will be enjoyed by all young children (ages 3 – 8). With a variety of activities and cool information cards on 18 different species of dinosaurs, it will be a hit in any household.
You children may also enjoy these Dinosaur Cards.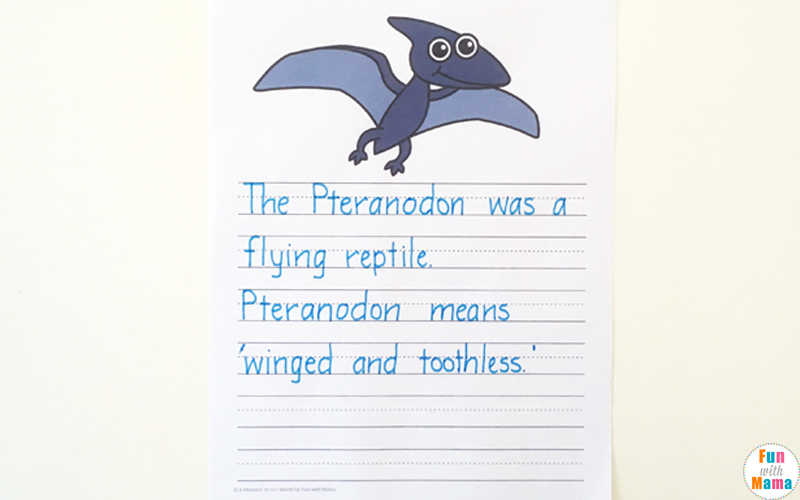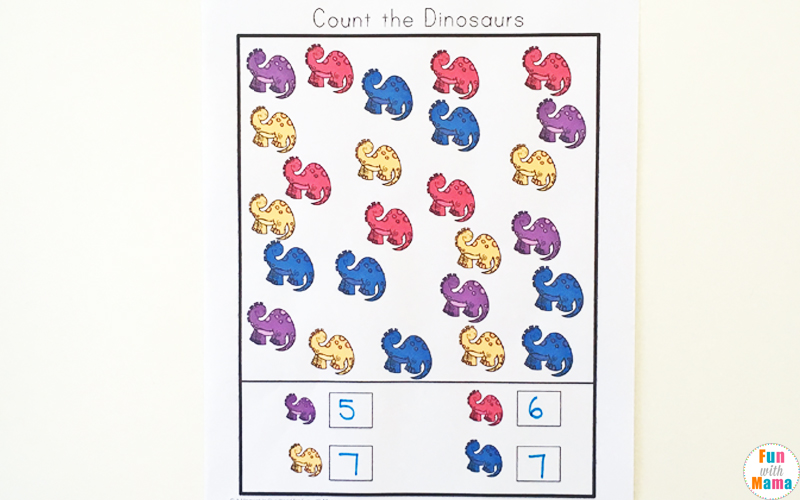 I hope you enjoy these preschool dinosaur theme printables!
Create a Dinosaur Sensory Bin to go with this activity pack.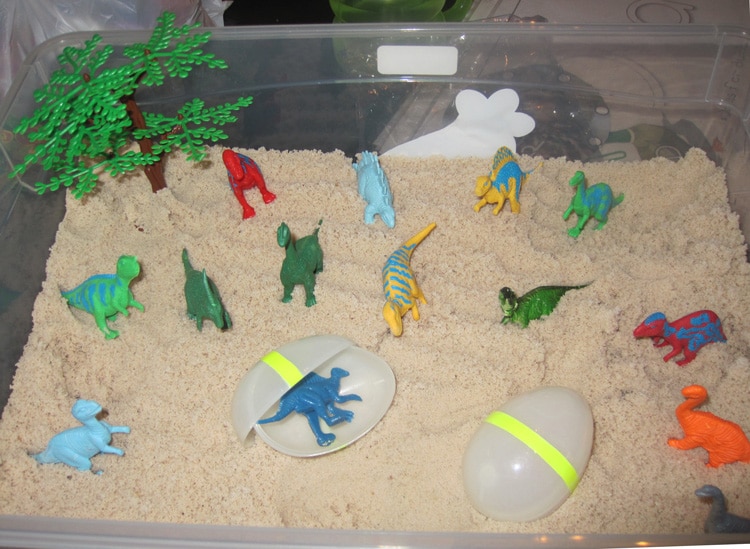 WHERE TO GET THE DINOSAUR ACTIVITY PACK
Get the dinosaur printable activity pack here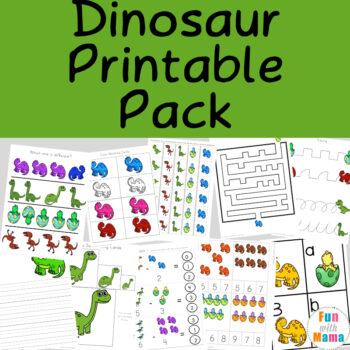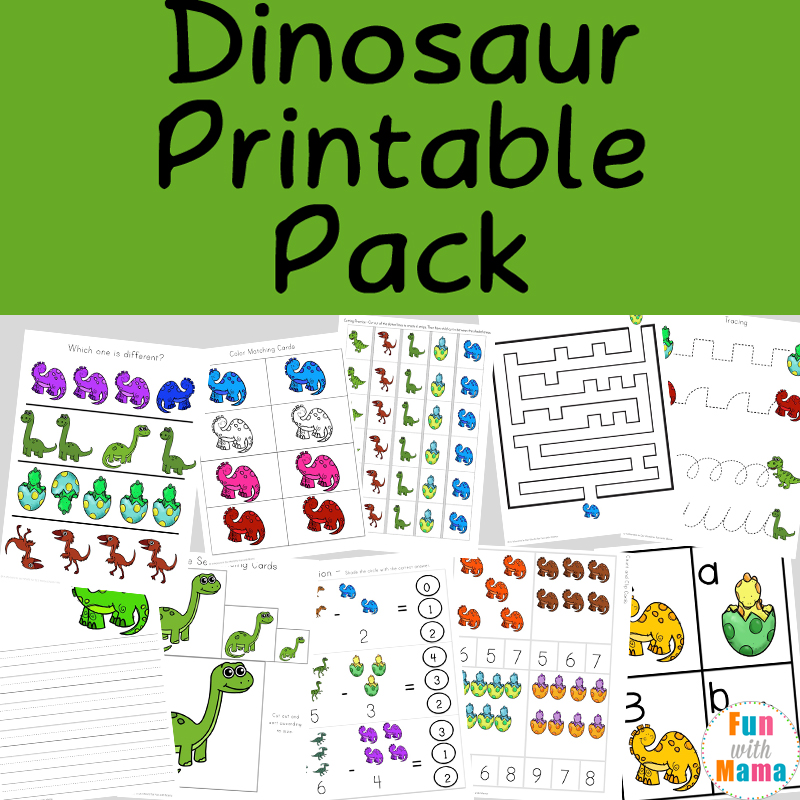 The Dinosaur activity pack includes everything you see in this post: – Math and literacy activities – Dinosaur Bingo Mini – Dinosaur Alphabet Letter Write The Room
WHERE TO GET THE DINOSAUR BINGO GAME
WHERE TO GET THE DINOSAUR BINGO GAME
The Dinosaur Bingo Game is included in this Small Groups Bingo Variety Pack. There are 4 game boards in color and black and white as well as calling cards for 18 different themed bingo games.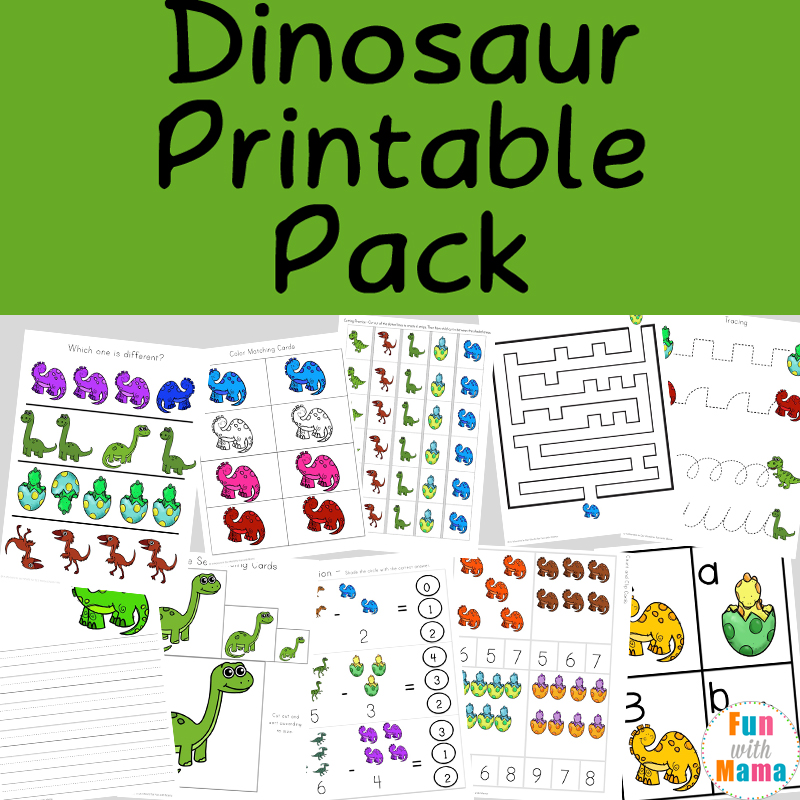 You can find all of our printable packs here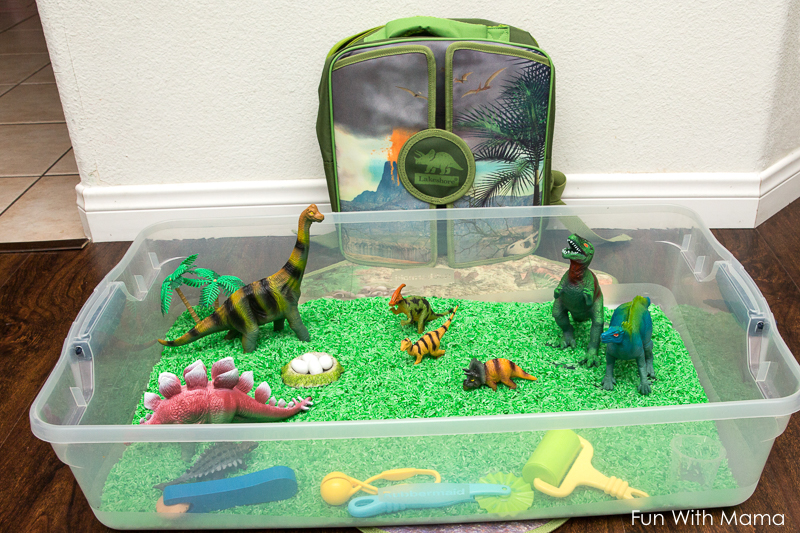 This Dinosaur Sensory Bin is adorable too!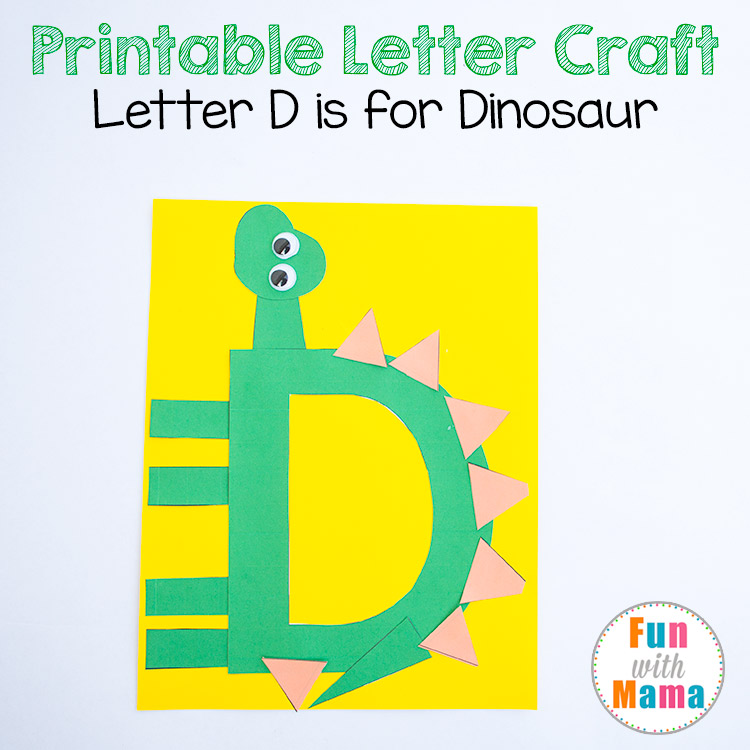 The Letter D Is for Dinosaur Craft is a fun letter activity for this unit.