Homework is inevitable. Whether you are a homeschooling family or a traditional school family. Homework is essential part of childhood schooling! Growing up we did homework on our beds or the kitchen table. It was sufficient, but I think a dedicated area for homework, like a Homework Station, can help in so many ways.
Homework stations are helpful for kids because:
It will help kids focus on the homework in front of them, free of distractions.
It's hopefully quiet.
It gives the child a space to spread his work out for optimum studying space.
Supplies will have direct access. This is essential to not wasting time.
It helps promote concentration and alertness.
We don't have a specific location for homework yet because our kids are not in school yet. BUT they are going to be really soon. We've been researching homework stations and finding exactly how we want to set ours up. We know that organizing supplies can be super helpful for kids. Our Art Supplies Cart has been a testament to this! Having all of our supplies in one location helps save time and increases our children's creativity. It can be seen as a portable homework station.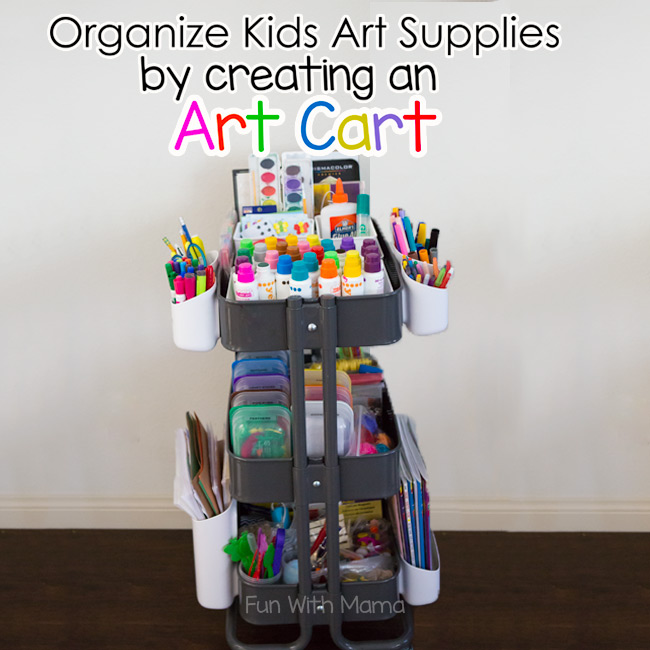 Homework Stations
Here are some homework stations and organization tips that I just love. I can't wait until we narrow down exactly what will be the best for our family and we can create a space specifically for our children.
This DIY Kids Computer Desk is perfect for families with multiple children that may need computers to do their homework, which is pretty typical these days, isn't it? No more fighting over who gets the computer first with this fun station.
For homes with tight spaces, this Ikea Homework Station has all the benefits of a homework station without taking up a massive amount of space. Plus it is such a beautiful space.
When setting up a homework station a simple desk can be the perfect homework station. Stock it full of all the supplies that kids will need and keeping it organized will help too!
Homework stations do not have to be a construction project or expensive. This dedicated space is personalized for the child and barely cost any money at all!
Homework stations do not have to be permanent. This partition helps to keep distractions away, allowing the child to concentrate on homework, yet not taking up any permanent space in the home. Plus it can be completely personalized with the child's tastes and preferences!
Another space saving tip is this homework supply bin. This can also double as a craft supply bin. Either way, it holds all the goodies your kids will need to do their homework. The best part is it can be put away when they're done.
Small homes can still have homework spaces. It is nice to have dedicated working area, but this is clearly not required. This homework space is an inviting and organized space where homework can be done efficiently.
Small and narrow spaces in your home does not mean you can't have a fantastic homework station. Long desks, versus wide and chunky, can be extremely useful for kids to do their homework.
A homework station is much more than a desk and a pencil. It is important to have guidelines, organization, a calendar, and a place for everything. These tips will help your family get there!
Depending on the age of your child, homework is much more than just answering a few questions on a piece of paper. These tips will help keep everything together and help your children going to school be organized and ready to go each morning.
Organization Tips
A homework station is a wonderful idea, but not if it doesn't have organization and guidelines. These tips are fantastic for ensuring your kids understand what is where and what the homework station is for.
If you don't have space in your home for a special homework station, there are still ways to set your children up for success. This homework bin has everything kids may need to successfully do their home.
Another great space saving tip is this magnetic hanging homework keeper. This can go on a magnetic board or on the fridge. It has space for a few supplies and the homework itself.
Homework can be overwhelming for kids which often turns into a major battle. These tips can help end the battles for good and keep your little ones from being so overwhelmed with homework that they don't learn.
Ensuring that we have the right spaces and organization for our kids and their homework is our responsibility as parents. These are some fantastic desks and organizational tools that I am in love with. I think they would all be so beneficial for kids as well as our homes.
If your rule is that homework should be done before play, this adorable sign is the perfect gentle reminder for your little ones!
A simple desk that would fit in tight places but give children ample room to study and do homework. With the basket underneath, even supplies could be stored.
A caddy or two is perfect for holding school supplies at home. They can sit on top of a desk, on the floor beside or under the desk, or even in a cabinet. These are perfect for organizing all the supplies kids would need to complete their homework and not have to waste time looking for crayons or a ruler.

This shelving system is absolutely perfect for organizing supplies. Everything from crayons and markers to paper and scissors would have it's own place, just waiting for kids to need it. Not only is this helpful for homework time, but it also teaches kids the importance of organization and putting things away.
This desk is absolutely beautiful. A child would fit comfortably on this desk in order to do homework. The cubbies on top lend for organization and storage of supplies while still being pretty to look at. If you are concerned about putting a desk in your common living space, this one might be it! I also like that it can be gender neutral and work for all kids.
This desk is perfect for children anywhere from kindergarten all the way up to high school. The drawer and shelves lend plenty of space for supplies to be stored while still having enough desk space for books, papers and even a laptop. With multiple color options offered, this is sure to fit in any space.

I absolutely love how much storage this desk has. This could be THE desk that your child has from a young child all the way up to adulthood. This is a perfect space for a computer, craft projects, studying and more. And it can essentially be mess free!
Homework doesn't have to be dreaded. Homework doesn't have to be a fight. These stations and tips are bound to help kids not only do their homework, but do it well and want to. Just remember, do what your family can do. You don't need to remove walls or sacrifice a bathroom just to have a homework station. If your homework station is just a box with supplies in it, that can be helpful!