Have your kids mastered the first set of kindergarten sight words? Here are the second hundred Fry sight words. These first grade sight words can be used with second graders too. This fun Fry Sight Words includes the second hundred printable pack. A total of 100 sight words are learnt and practiced throughout this 200+ page printable pack.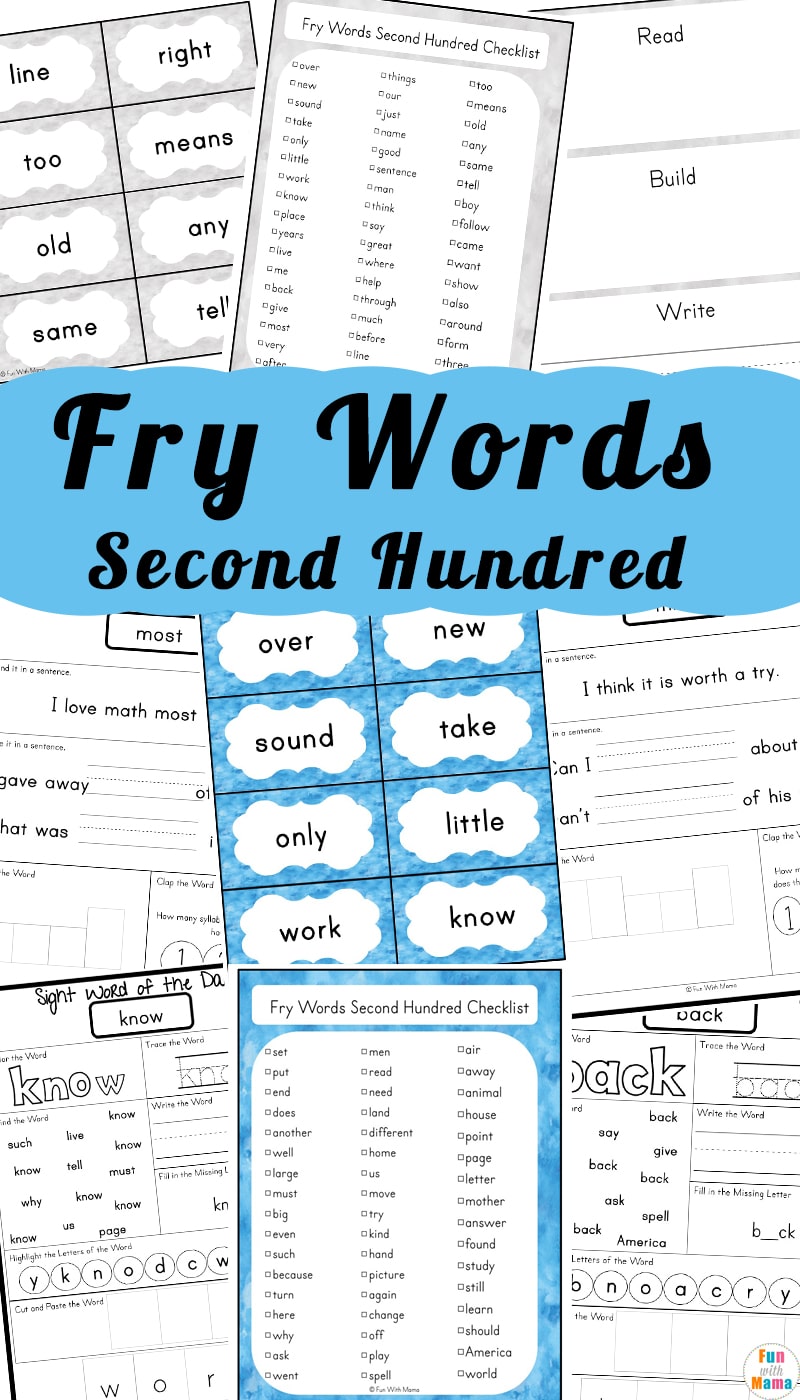 100 Sight Words
These fry sight words are the second hundred sight words, with this pack containing all the second hundred words. With the fun activities in this printable pack, your child will be able to practice, learn and memorize them quickly and easily.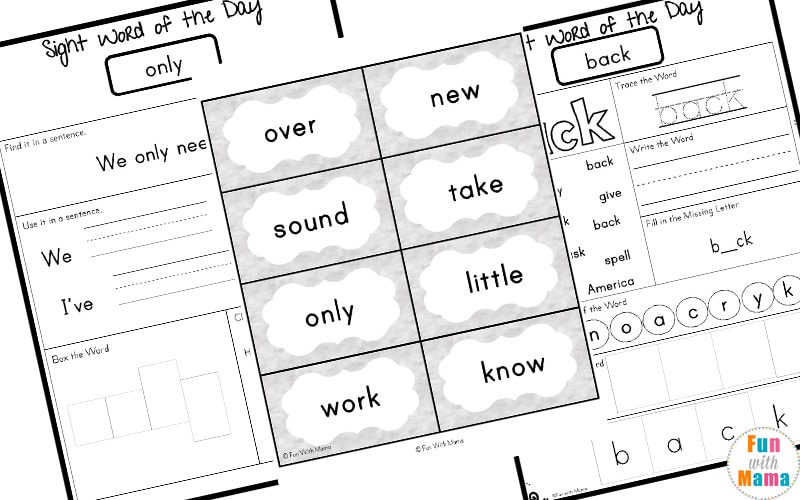 This Fry Sight Words (Second Hundred) Printable pack contains over 210 pages of fun and learning.
The colourful pages in this printable pack are bright and cheery, though to save on printing and copying costs, a black and white version is also available. Children can add color to these if they desire.
First, in the pack is a checklist that contains all the words that are being learnt in this pack. I recommend laminating this list and using a dry-erase marker to tick off the sight words as your child learns them.
This is then followed by a Read, Build and Write the word page that goes great with the flashcards. There is a flashcard for each word that I recommend laminating for durability. I also printed out two copies of these pages, so that these cards could be used in memory and matching games.
Following the flashcards is the Fry Sight Word of the Day pages. There are two pages for each word. Practice learning the sight word by:
Coloring the word
Finding the word
Tracing the word
Highlighting the word
Cut and paste the word
Write the word
Fill in the Missing Letter
Find the word in a sentence
Use the word in a sentence
Box the word
Clap the word
Fry Sight Words
You can download the 100 sight words by clicking the link above.
You can get the whole bundle set with the black and white and color copies here.