Looking for some alphabet letter matching activities for preschoolers and toddlers? Then look no further! These adorable alphabet letter matching cards are a great way to work on alphabet letter recognition and fine motor skills too! Clip cards are great for preschool centers too!
Alphabet Letter Matching Cards
We often use clip cards to work on number matching, counting and even fractions. My children often feel like it is less work and more like a game. Don't get me wrong, we still do our all time favorite alphabet letter worksheets, but we supplement that with more hands on alphabet learning too.
MATERIALS REQUIRED:
These free printable clip cards require minimal materials! Most of what you need is probably already found at home.
Please note that affiliate links may be used in this post.
– Medium Clothespins – I have these plain clothespins from Amazon and these colorful ones from Michaels. The ones that are pictured here are the ones from Michaels.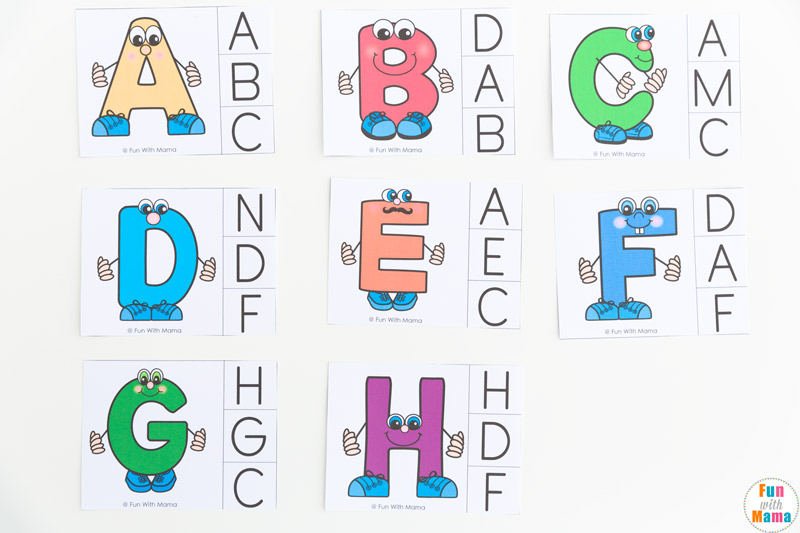 Where to get the Alphabet Letter Matching Clip Cards Printable
Get the Alphabet Letter Matching Clip Cards Printable Here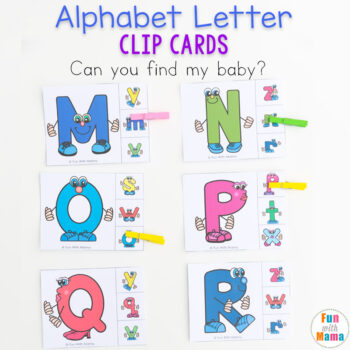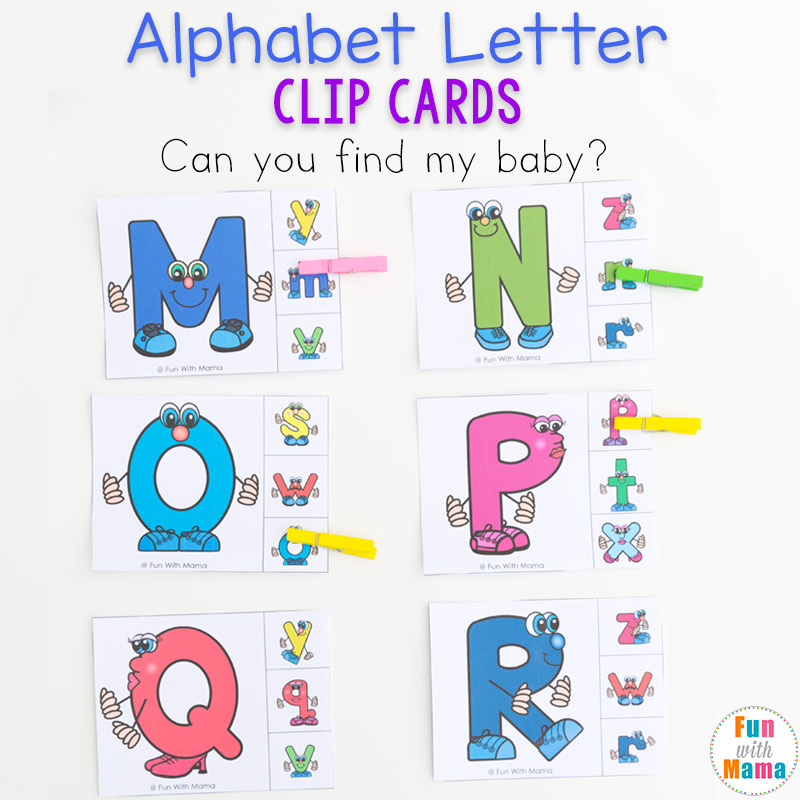 Already a subscriber? No problem. Just enter your details above so we can send this printable directly to your inbox.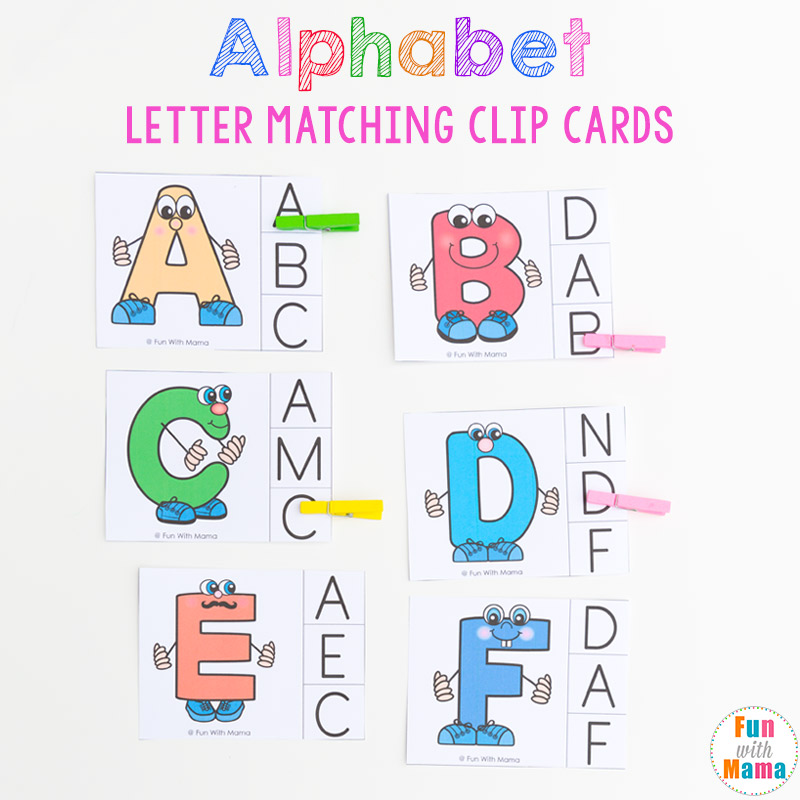 More Alphabet Letter Activities
You can find all of our alphabet letter activities for kids here. Don't forget to check out the free printable alphabet letter packs too!