The classic book, 'If you Give a Mouse a Cookie,' by Laura Numeroff, contains simple humor that kids enjoy reading or listening to over and over again. Most children absolutely love these books and some adults love them just as much. Our kids were thrilled to get into this fun If You Give A Mouse A Cookie pdf and printable activities. The printable pack is called the Mouse and Cookie pack and includes items like cookies, brooms, tape and other familiar items from the story.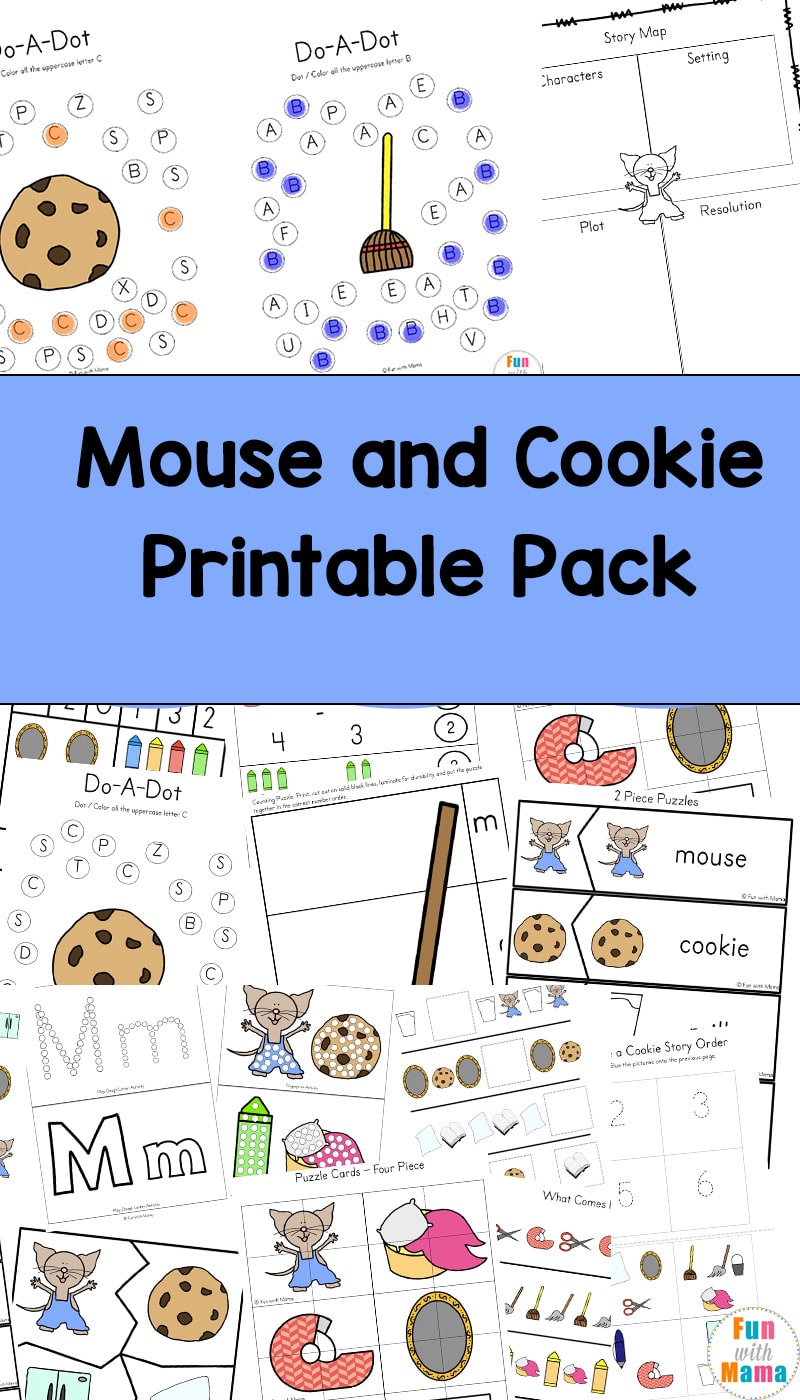 IF YOU GIVE A MOUSE A COOKIE
In this classic book, you will read a simple, yet wonderful tale of a child who tries to meet the demands of a very needy mouse. This delightful book will have kids excited and provides endless opportunities for learning.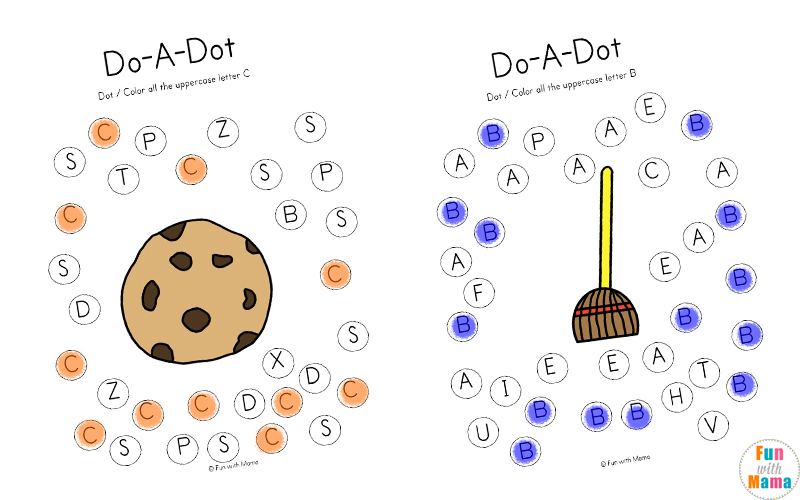 Materials Required:
Please note that affiliate links are used in this post. Please see my disclosure policy for more information.
You would first need to read the If You Give A Mouse A Cookie book . I highly recommend that you purchase the book or get it from your local library. The repetition and images make this a favorite read for toddlers and preschoolers who will then want to read the book back to you in their own way.
Here are some items that pair well with these activities. You will use each of these items over and over during all my printable preschool activity packs.
Suggested Supplies
Tried, tested, and loved by us here at Fun With Mama.
Children's Book Extension Activities
Included in this If you Give a Mouse A Cookie printables pack you will find a printable story book which can be printed out and stapled together.
Depending on the child's age, they can read the printable storybook themselves by using their memory from the book and the images in the printable.
Once I have printed out the puppets, I like to laminated for added strength before sticking the back of the story puppets onto a paddlepop stick for little hands are able to hold them. They will enjoy using these puppets as they retell the story in their own words.
The math activities in this printable pack help children learn and practice counting from 1 to 10. They are able to do this with the number matching cards, clip cards and I Spy fun.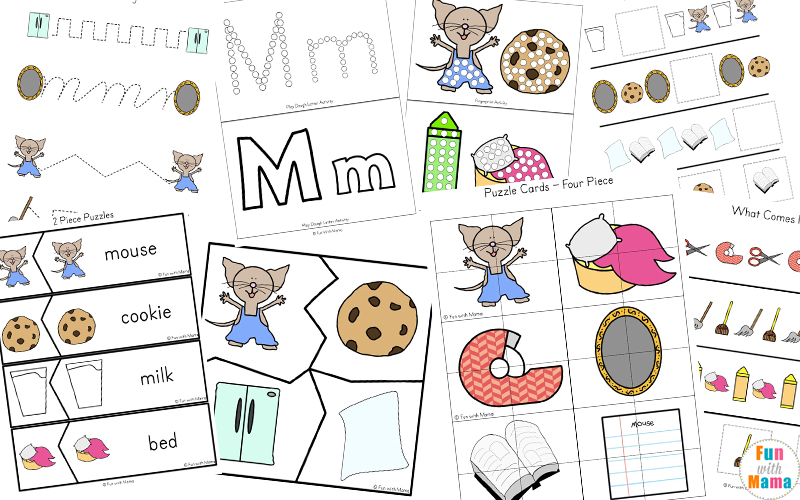 The If You Give A Mouse A Cookie PDF includes exciting art activities like do-a-dot pages, a maze, playdough letter activity, fingerprint letter activity and a push pin letter activity.
This printable pack also comes in two versions: One is in color and the other is in black and white for those who have limited ink for their printers.
WHERE TO GET THIS ACTIVITY
GET THE MOUSE A COOKIE ACTIVITIES PACK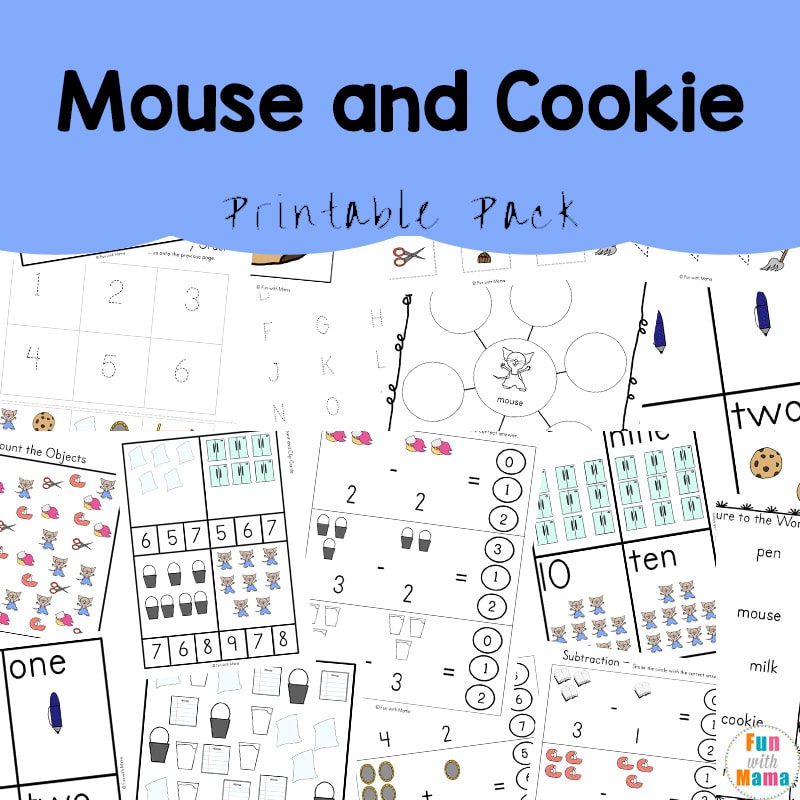 Explore the story If You Give A Mouse A Cookie with these learning activities that incorporate storytelling, sequencing, and vocabulary words with math and literacy activities.