Learning colors can be a fun and exciting time in a toddler or preschoolers life. We are surrounded daily by the most beautiful colors. These Color Worksheets and activities explore the different primary colors as well as secondary colors. Kids also love mixing different colors to see what new colors they can make. The activities are for kindergarten, preschoolers and toddlers too.

Learning Colors
These color learning activities focus all the major colors: blue, red, pink, green, purple, yellow, black, white, orange, gray and brown. With all the activities revolving around these colors, children will have fun while increasing their fine motor, math and literacy skills. This activity pack is centered for children around the ages of 2 to 5 years old.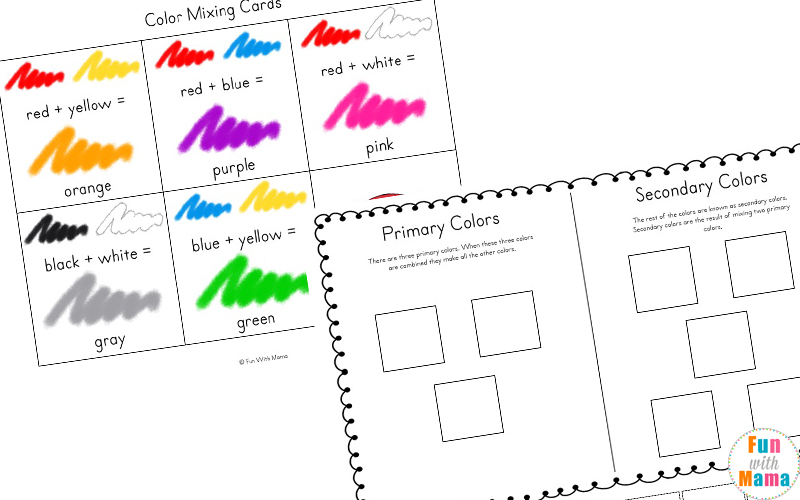 Materials Required:
Please note that affiliate links are used in this post. Please see my disclosure policy for more information.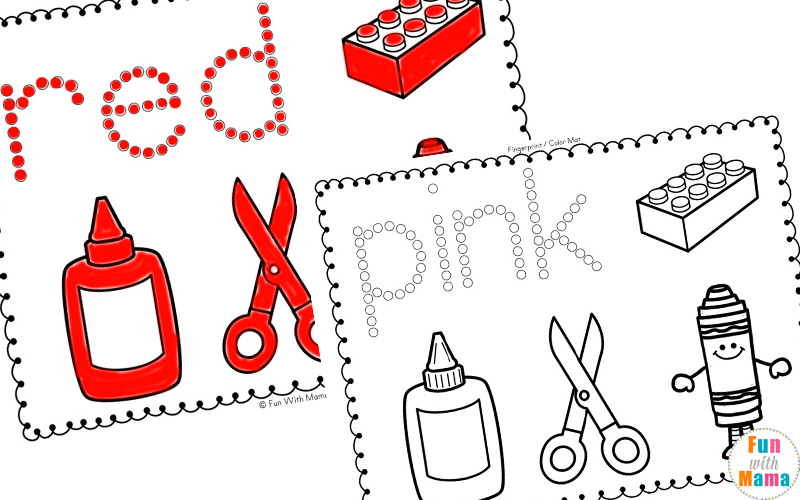 Color Worksheets
There are word building puzzles in which children will learn to spell the colors by matching the pieces of the puzzle together. There is a three-piece puzzle for each of the eleven colors focused on in this printable pack.
The color puzzles are one of my favorite color activities for preschoolers.
There are color worksheets and color flashcards, number cards and tracing pages. Kids will also love the What comes next? and the size sequencing pages. Colors are actually considered a mathematical skill. So we try to incorporate a few more math skills like patterning and sequencing in the pack.
There is also one fingerprint / shade page for each of the eleven colors. On this page, the name of the color is written for the children to color in with a q-tip or with their fingerprint. After completing this, children can color or decorate the pictures in with pencils, crayons, paint or scraps of colored paper. The color activities for toddlers are easy enough and can be adapted into color activities for preschoolers too.
There is also a page that teaches kids the primary and secondary colors and what colors are created when two colors are mixed together. Kids will love to learn colors through hands on experimentation and play too.
WHERE TO GET THE COLORS ACTIVITY MINI PACK
GET THE COLORS ACTIVITY MINI PACK HERE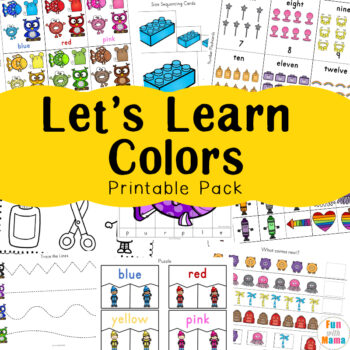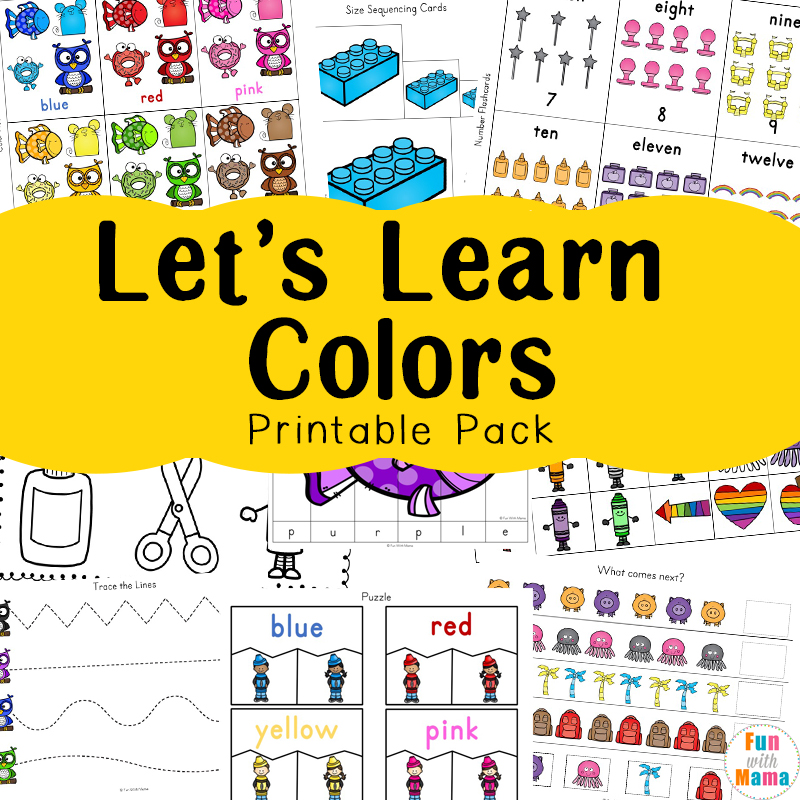 Already a subscriber? No problem. Just enter your details above so we can send this printable directly to your inbox.
WHERE TO GET THE FULL ACTIVITY PACK
GET THE COLOR ACTIVITIES PACK HERE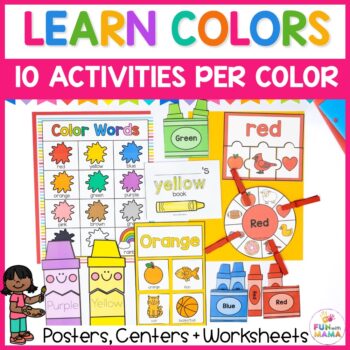 This color centers for preschool, pre-k and kindergarten resource will help your students develop color identification and color matching skills in a fun and playful format. It is packed with 10 activities per color, no prep worksheets and mini books, color identification mats, and MORE.