It's a been a bit of a crazy week in our household so it was great to get out our rainbows and butterflies sensory bin for a calmer activity. This is a great sensory bin coming into Spring as it can easily be incorporated into a Spring theme.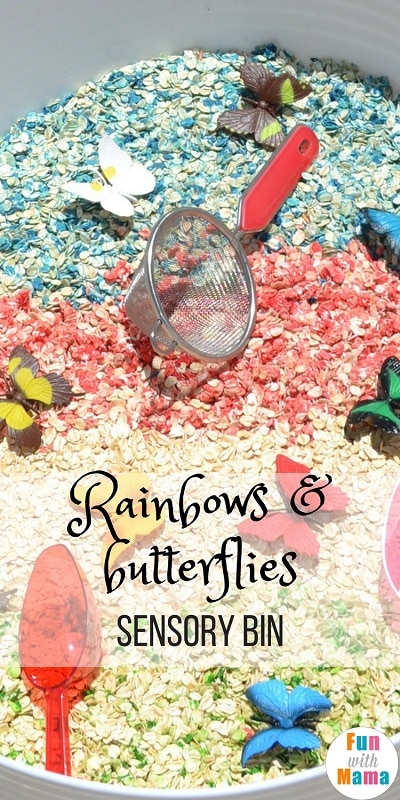 Rainbows and Butterflies Sensory Bin
You can check out all of our sensory bins here. For the rainbows and butterflies sensory bin I used colored oats. Oats are a really cheap sensory bin filler and quite easy to color. As with most sensory bin materials they'll keep for quite a long time if you store them properly (I use a large sealed container). Enjoy the separate colors the first time they play as you know they'll all get mixed up quickly!
What you need for the Rainbows and Butterflies Sensory bin
Please note that affiliate links may be used in this post. Please see my disclosure policy for more information.

Large Container – I used a flexible oval container that I picked up at the hardware store for this one. I really like this as it didn't have the sharp edges that some of the plastic bins have. The only downside is that it doesn't have a lid.
2 bags of plain oats
How to make a Rainbows and Butterflies Sensory Bin
How to color oats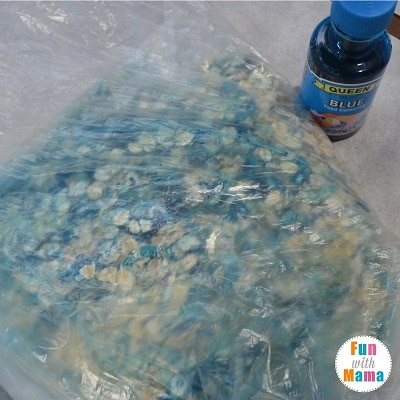 Coloring the oats is a very similar process to coloring pasta or rice.
Place the oats into 3 ziplock bags (one for each color)
Add a teaspoon of vinegar and 3-4 drops of food coloring
Close the bags and mix up to spread out the colors. You'll notice that the oats we used weren't totally covered and I think this is a nice effect. You run the risk of them becoming clumpy if you put too much vinegar or food coloring in so start with a bit and add more as you go.
Spread the oats out to dry onto some baking paper and leave to dry
Setting up the sensory bin
Add each color of oats – I kept mine separate to start with though they will end up mixed eventually.

Add the butterflies
Put in the scoops

Let them play!
How they played with the Rainbows and Butterflies Sensory Bin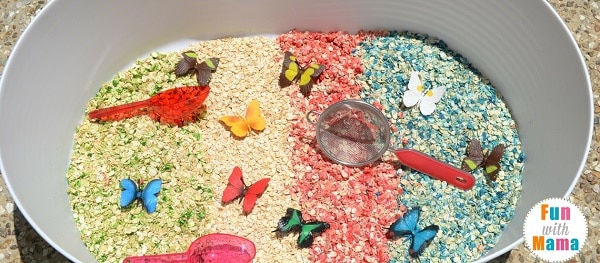 This was a relatively simple sensory bin, but my girls played with this for a long time. It's a great reminder that sometimes simple is best. Once you've colored the oats, you could set this sensory bin up in a few minutes.
We started out our play by reading some of our favorite butterfly books including The Very Hungry Caterpillar of course. We chatted about how caterpillars turn into butterflies and then we started to play.
My girls started by scooping up each butterfly and discussing the colors. They then placed the butterflies on the matching colored oats.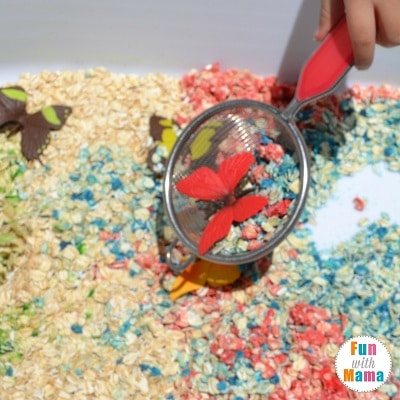 After this they hid all of the butterflies, using the scoops to hide them. This of course led to the 'hunting' of the butterflies where they had to find them all again.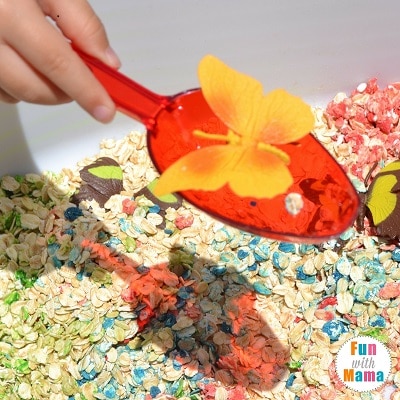 There was also a lot of scooping and playing with the oats alone before we mixed all of the colors up too!
We also:
looked at the colors of the butterflies
counted the butterflies
gave each buttefly a name!
We had heaps of fun with our rainbows and butterflies sensory bin and I'm sure you will too!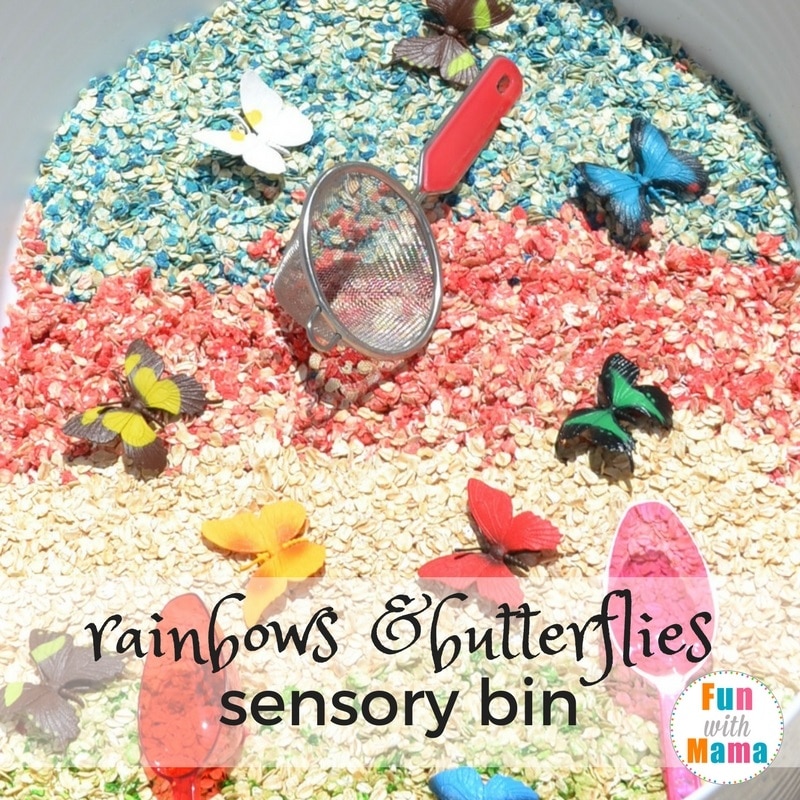 You may also like out insect sensory bin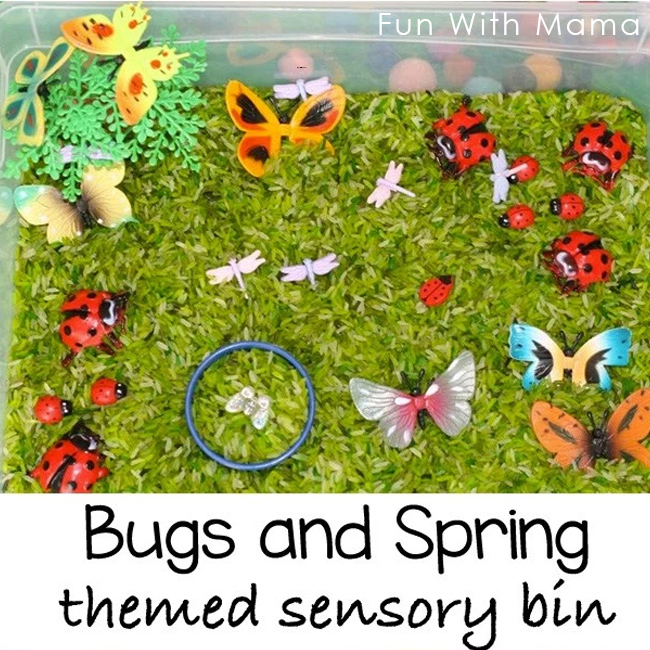 More insect themed activities
For more rainbow activities check out: