Have you done q-tip painting with your preschooler? This Rainbow Q-tip Art printable is a perfect preschool activity to get those little ones working on their fine motor skills and pincer grip. You can find more color and shapes activities for preschoolers here. Don't forget to check out all my favorite color themed activities from some of my favorite blogs at the bottom of the post!
Rainbow Q-tip Art Printable
Materials Required:
Please note that affiliate links are used in this post.
I order all of our materials using our Amazon Prime Account. My readers can Try Amazon Prime for 30-Day using this Free Trial link.
Q-tip Painting Activity for preschoolers
This is how I set the activity up for my 3 year old. After reading both of the books I listed above I had her name each of the colors on the art tray and then we discussed how these colors form a part of the rainbow.
I asked her what her favorite color is. She loves ORANGE. She also likes pink and blue and purple and ALL the colors. Or so she says….
I told her that my favorite color is blue… and she pointed to the correct color.
When she was ready to begin painting this is how I presented the activity to her (my preschooler).
I then sat next to her and had her do the activity with minimal interference from me. I did remind her about dotting into the circles…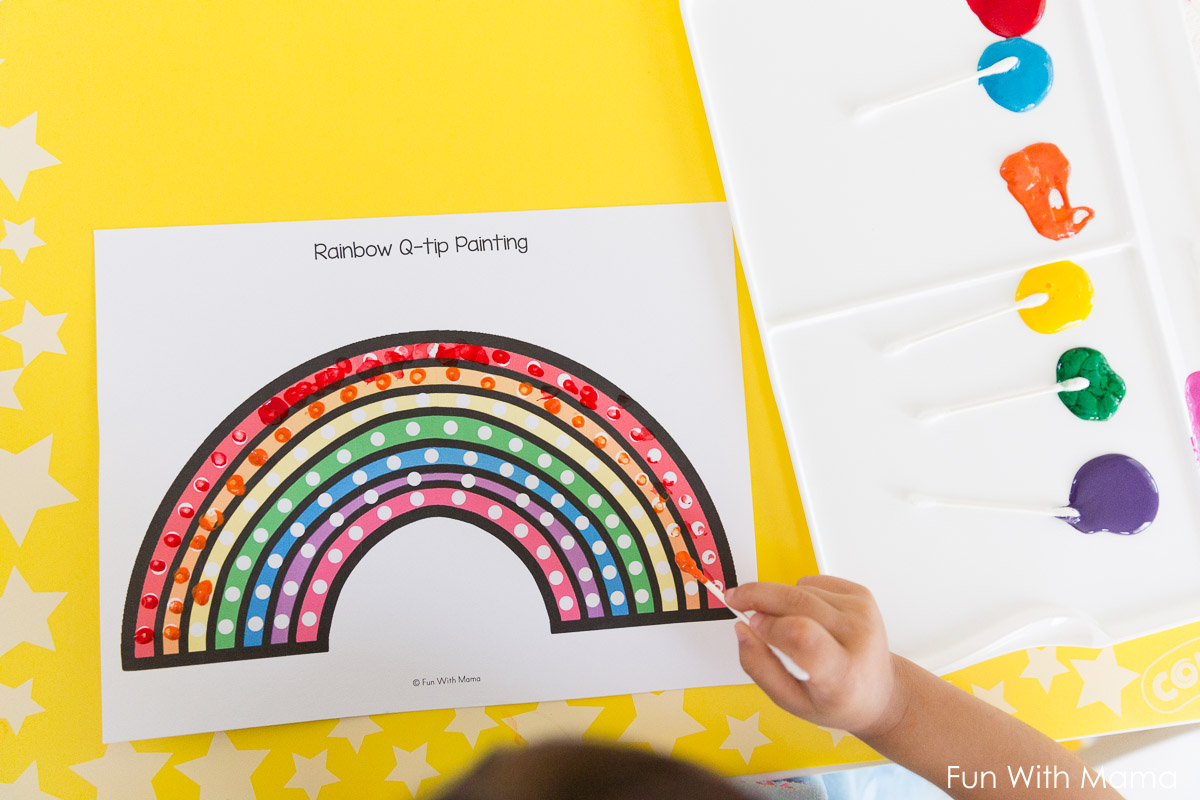 She was singing and laughing each time she tapped a color into the circle.
I wanted to give you a close up picture here so you could really see how q-tip painting sheets and activities work on those fine motor skills and pincer grip.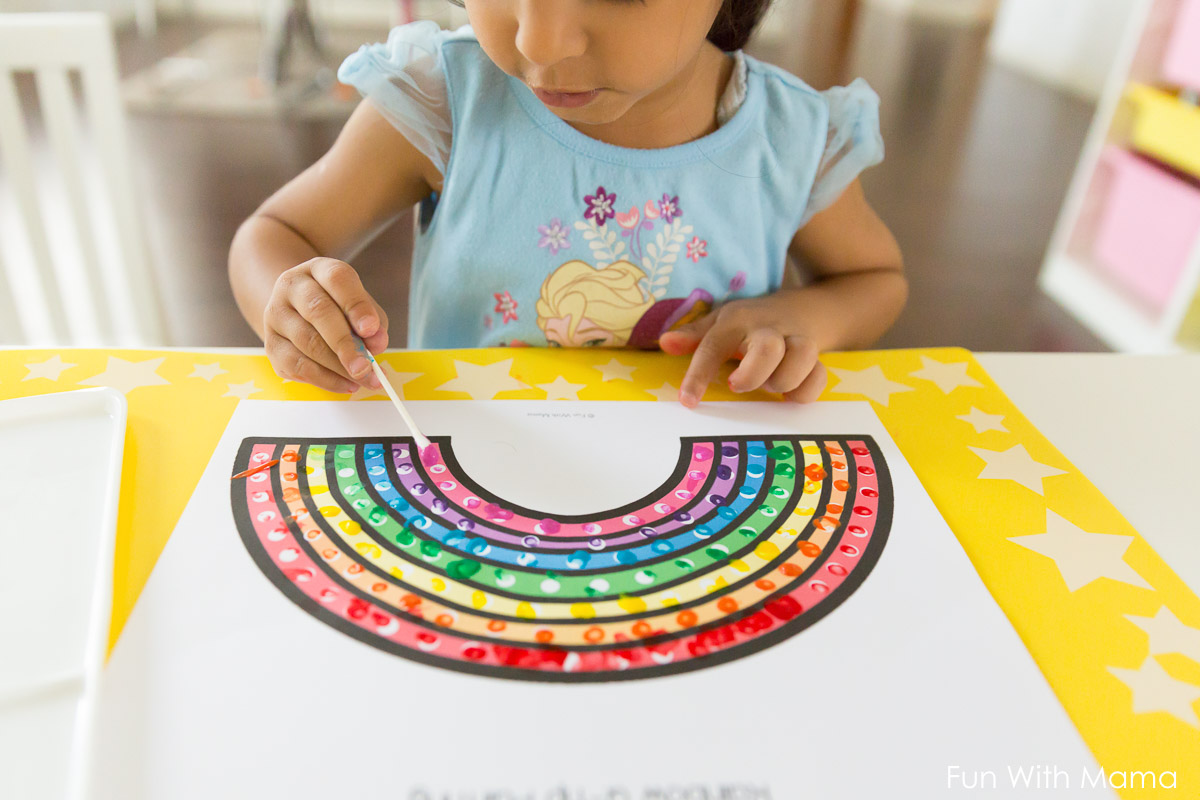 When she was done we let it dry.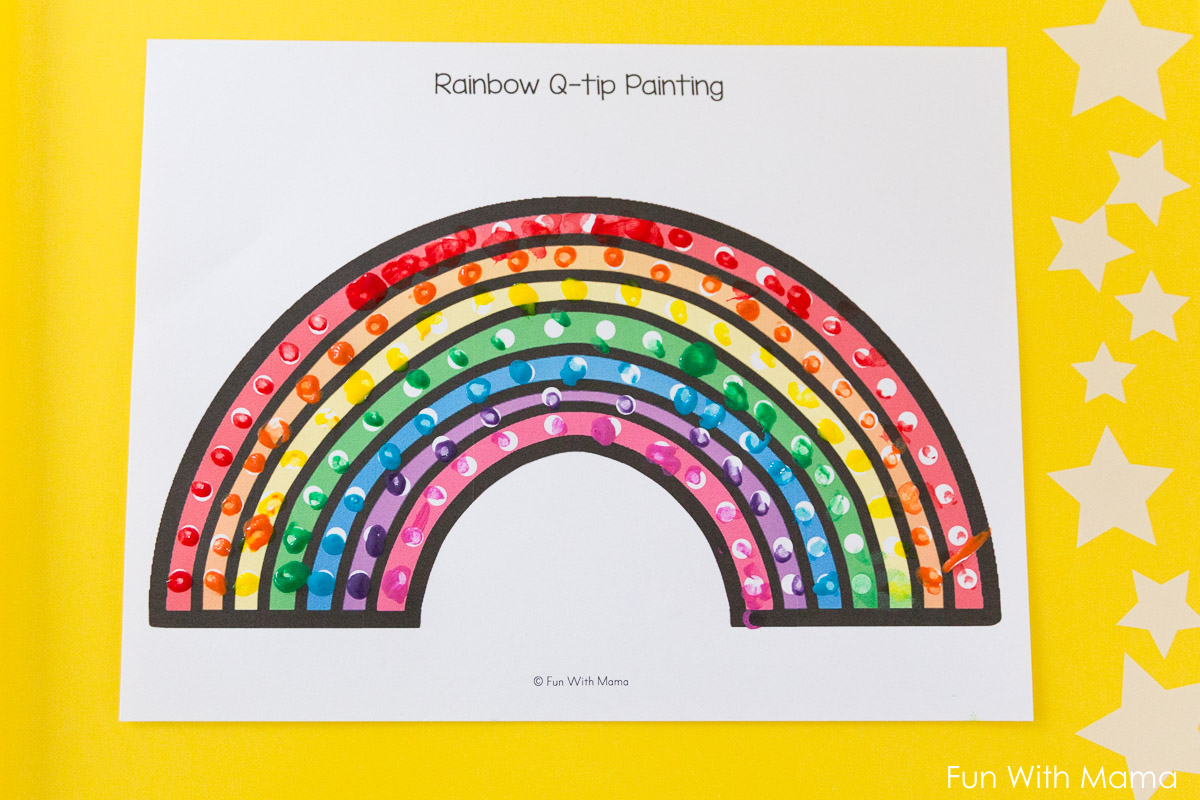 Get The Rainbow Cotton Bud Art Activity Here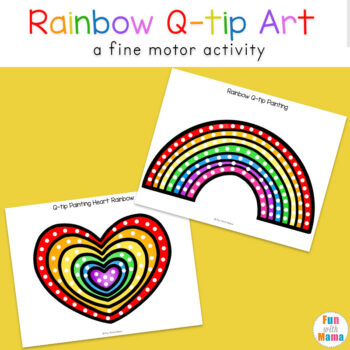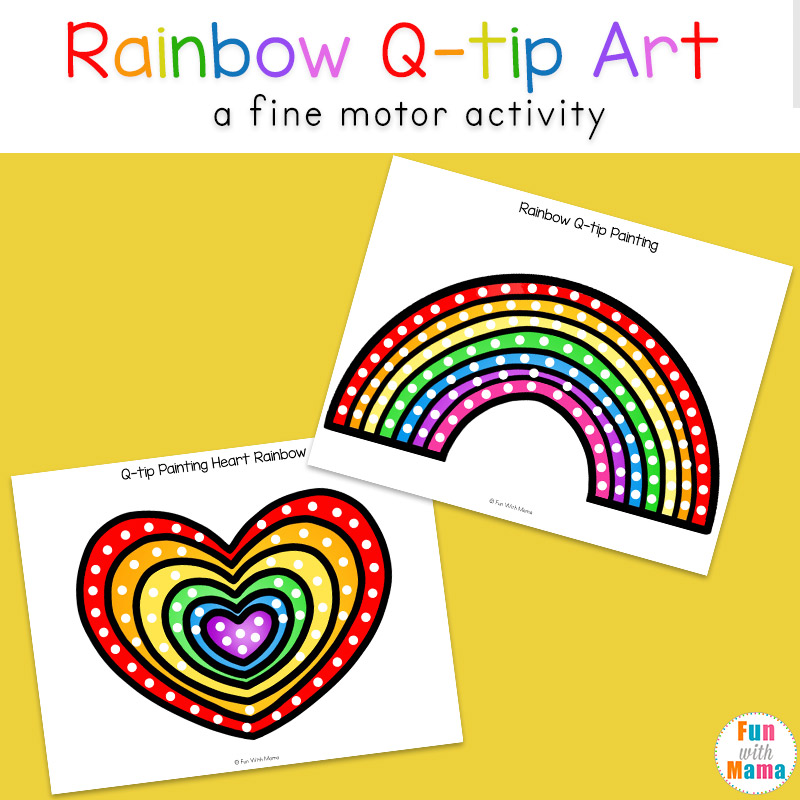 Already a subscriber? No problem. Just enter your details above so we can send this activity right to your inbox.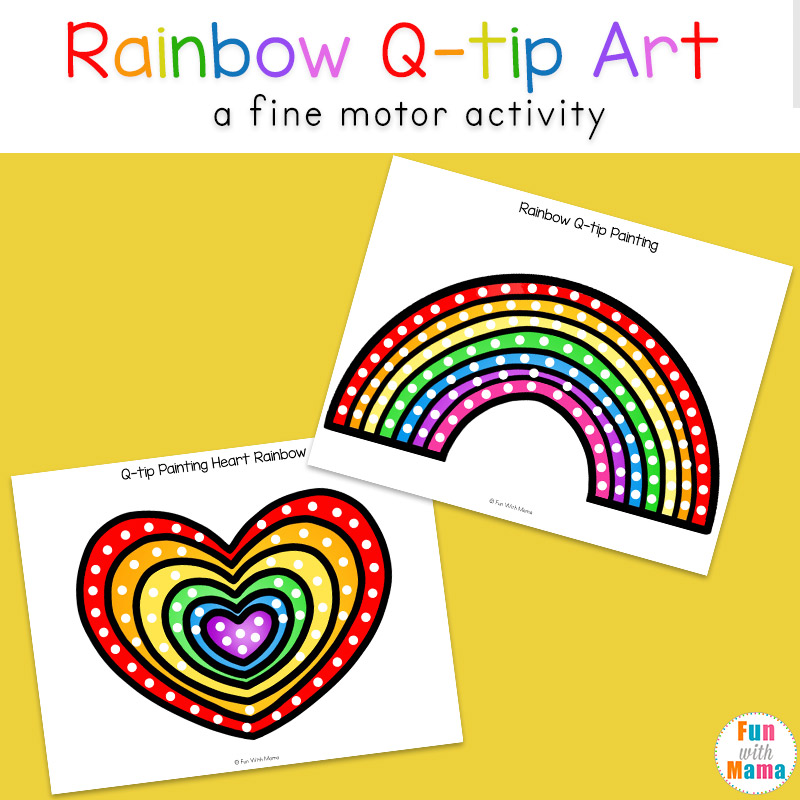 More color themed activities:
More Color activities from Fun With Mama!