Get ready for a spooky movie night with the family! We've gathered a list of kid-friendly Halloween movies and have even included fun printables for you to use. This is no trick – we promise, these Halloween family-friendly movies are a real treat.
Make sure to check out Halloween Activities for Kids of All Ages to include as well! You can never have too much Halloween fun this time of year.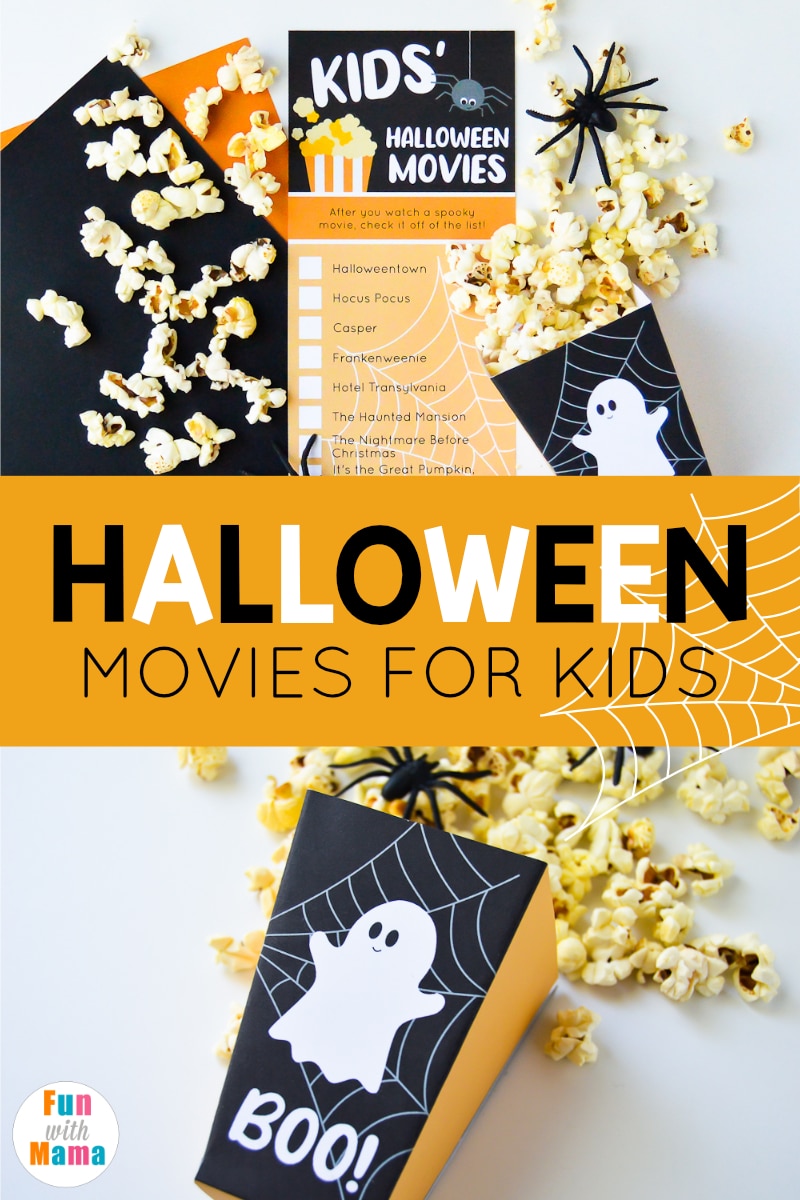 Kid-Friendly Halloween Movies
Finding fun movies for kids that are all about Halloween can feel like a stressful time, but this is what this list is for. You can rest easy knowing that these movies are kid-friendly as long as you approve for them to watch them as well! There is nothing better than snuggling up on the couch and watching these spooky fun Halloween movies for kids!
We tend to start celebrating Halloween about a week or so ahead of time because it's just that much fun to do! Put on those Halloween Pajamas for kids and adults and start checking off these wonderful Halloween movies for kid's printable checklist.
Materials Required:
Pen/Pencil
Adhesive
Popcorn (or other treats!)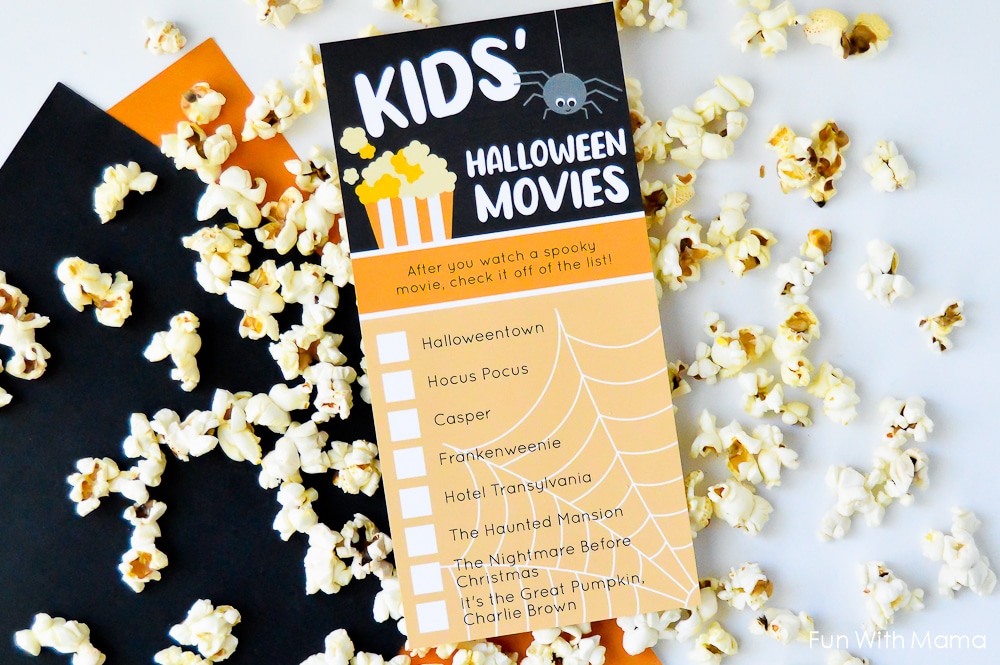 Great Kid-Friendly Halloween Movies
Our printable list of Halloween kids' movies is the perfect blend of not-too-spooky favorites and classic flicks. Just print it off and have your kiddos check off each movie after they've watched it. It's an easy Halloween activity that requires little to no prep and is enjoyed by all ages. After all, who doesn't love a good movie night? Take a look at our favorite Halloween family-friendly movies below:
We've even included a blank list so you and your littles can come up with your very own movie line-up.
Have fun coming up with some movie ideas together and then write the titles next to the checkboxes. Whether you choose to create your own or go with our premade list, be sure and hang it somewhere the kids can see it! The fridge is always a favorite spot for us.
Halloween Treat Boxes for Kids
Don't forget to print out and use the included treat boxes! They're super easy to assemble and enjoyed by young and old alike. Just cut, fold, and apply adhesive to the flaps. We love filling the boxes with good old-fashioned popcorn, but you could also use miniature candies or candy corn. They're sure to help set the mood for your not-so-fearful flicks!
Get the free printable here
Halloween Directed Drawings
$ 6
Learn how to draw bats, Frankeinsteins, cats, a witch, a haunted house and so much more in this fun Halloween themed directed drawing guide.
Halloween Directed Drawings
$ 6
With 30 printable bingo game boards and calling cards this game is so much fun.
More Halloween Fun