This post is sponsored by JOANN Store's. All thoughts and opinions are my own. Affiliate links are used in this blog post. This means that when you purchase through one of these links, this site will earn a small commission.
We're always looking for ways and ideas for the kids to be creative. From drawing pictures to just sitting down and reading a good book, creative outlets for kids are plenty. However, it's safe to say that learning with LEGO has to be at the top of our list.
Our family has always been obsessed with LEGO and it's for good reason.
LEGO has brought so many benefits to my family's relationship with each other and my children specifically.
As a family, we spend quality time together building LEGO sets.
My kids have also used LEGO to learn to pay better attention, to improve their fine motor skills, and for self-expression and creativity. In fact, I've been in awe of some of the fun ways that they've recently been using LEGO sets – and I think you're going to like their ideas as well!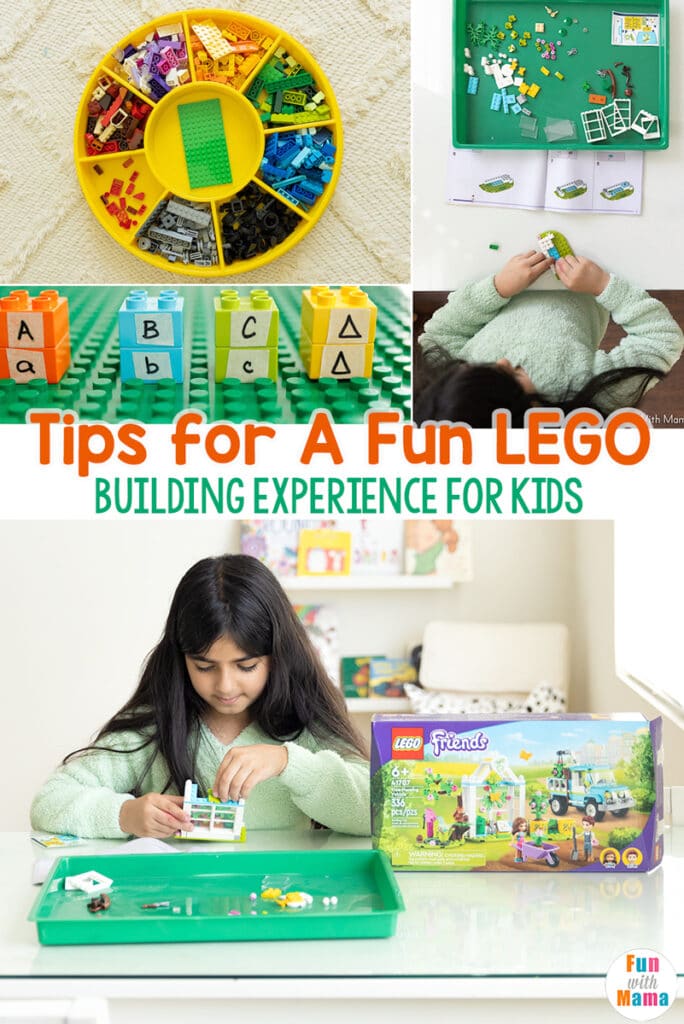 7 Tips for A Fun LEGO Building Experience For Younger Kids
Building with LEGO sets and creativity are great, but I've learned a few tips along the way that I think you'll find helpful. Every child is different in how they play and build with LEGO sets, so don't forget to let them have their creative freedom as well.
These tips will help prevent frustration and make the building process even more enjoyable for a younger child. Pick and choose which tip works best for your child's age group and developmental level.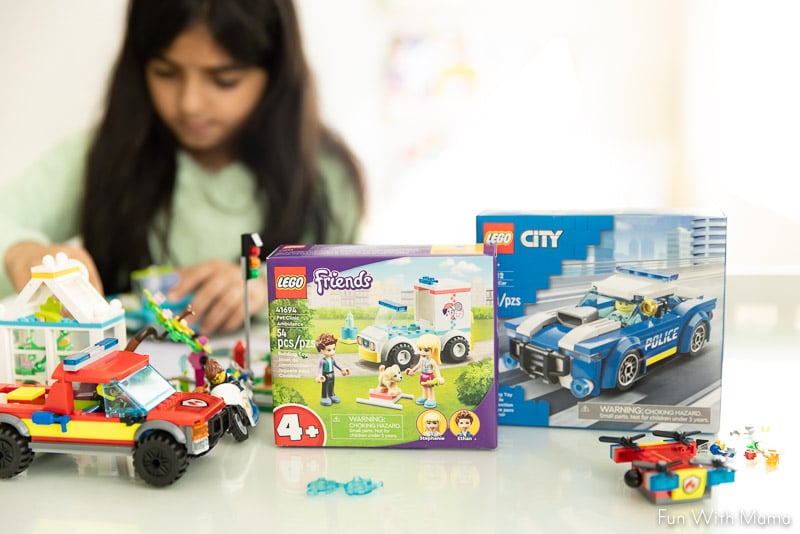 Tip 1: Let them choose a LEGO set that interests them
It's super important to involve them in picking a LEGO set. There are literally tons of great options, so they'll have fun looking through them all and will get excited about building their favorite pick. It is also important to choose a LEGO set that is age and skill-appropriate for your child.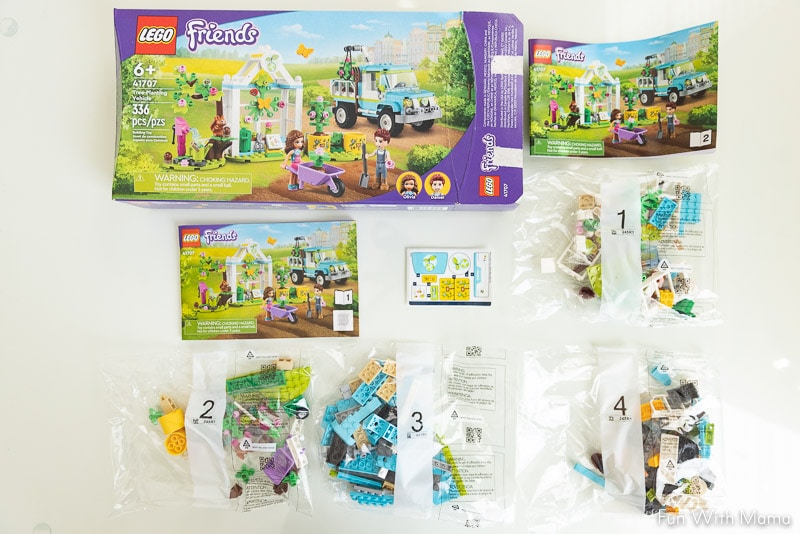 Tip 2: Simplify the building process
There are some LEGO sets that have multiple packets and multiple books. The best approach for this is to give them one pack and one booklet to start. That way they can keep their focus on that area of building before moving on to the next.
This will help them stay focused and not get overwhelmed.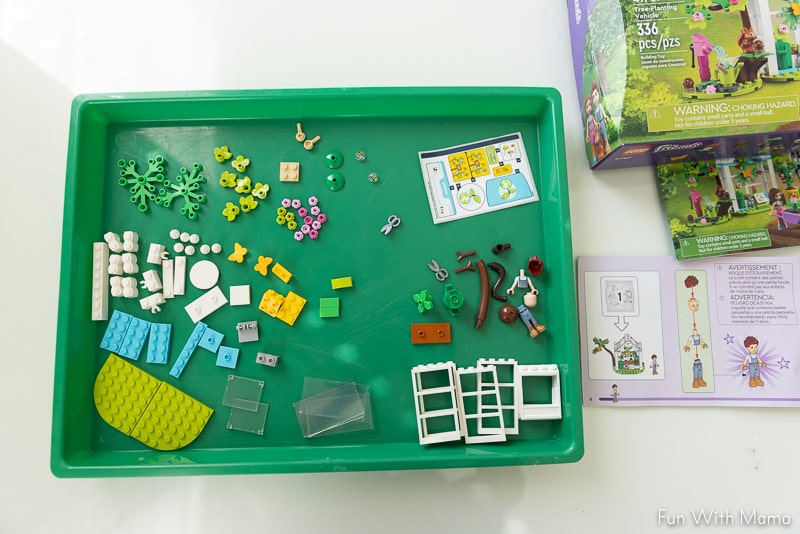 Tip 3: Use a LEGO tray
Using a tray, container, etc. to help separate LEGO bricks is a lifesaver! They keep the LEGO pieces from falling all over the place and save your feet from stepping on them.
They're also great for the kids to hold their LEGO bricks, so they don't lose any of them in the process! They can't finish a LEGO set or project if they're missing key pieces.
Losing pieces on the floor or behind them can lead to frustration and we want to maintain the happiness and excitement around the building process as best as we can.
Tip 4: Sort the pieces out before starting the LEGO building process
If you have a younger child you may want to sort the pieces out for them before they get started. This is to prevent the building process from feeling overwhelming to them.

For a child with a better attention span or who is slightly older, you can have them use the LEGO pieces for shape sorting or color stacking. This is still a great way to play and learn with LEGO and is perfect for them to do independently.
You can sort them by color, piece type, size, etc.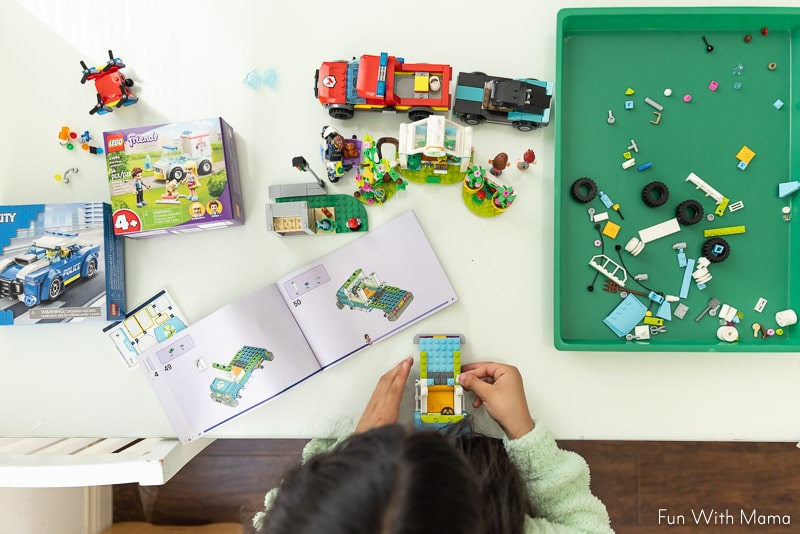 Tip 5: Sit with (or near) your child while they build with LEGO
Use this time as a way to connect and bond with your child. Yes, creative play is great for independent play, but you can still make time to stay close and watch them as they work.
They'll be so happy to show you how they build with LEGO!
Also, the piece can sometimes be challenging for tiny learning fingers and having you nearby can really help.
Building with LEGO can be a fun activity for the family and is a great activity you can share with your children. LEGO offers a variety of products across age ranges and interests for almost everyone. My kids and I have our own LEGO City at home and we've built the sets together.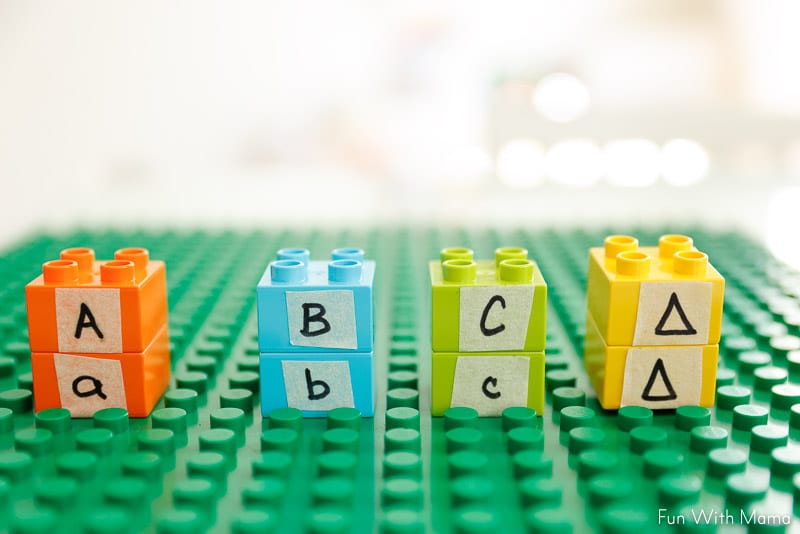 Tip 6: Play with LEGO in other unique and age-appropriate ways
Most people tend to think of LEGO are just building structures and towers, but you can use them for so much more than that!
LEGO can be used to sort and match colors and also to create fun images like rainbows, flowers, robots, and more.
One of my favorite learning activities for the kids is the one above that works on alphabet letter recognition and fine motor skills at the same time! They have to match the uppercase letter with the lowercase letter and they love it!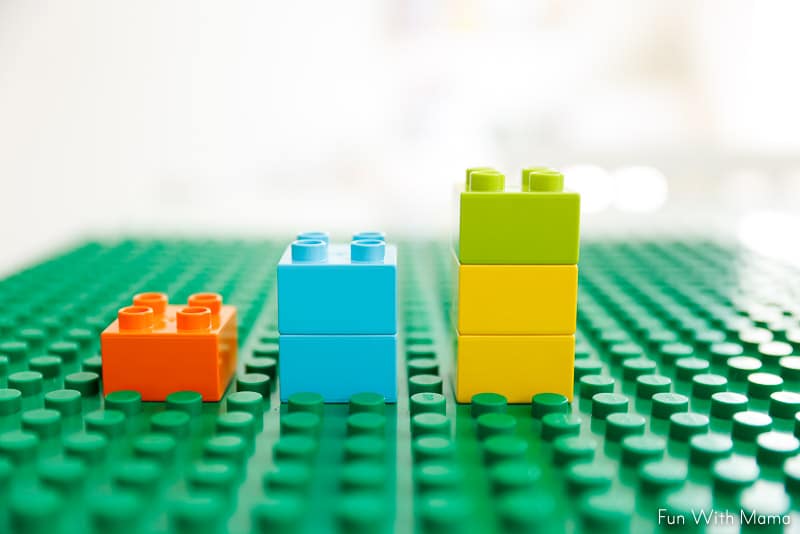 Have the kids bring their LEGO creations to life! They can use their LEGO blocks to tell a story, put on a play, or create an entire village or town that they continue to build and make bigger and bigger!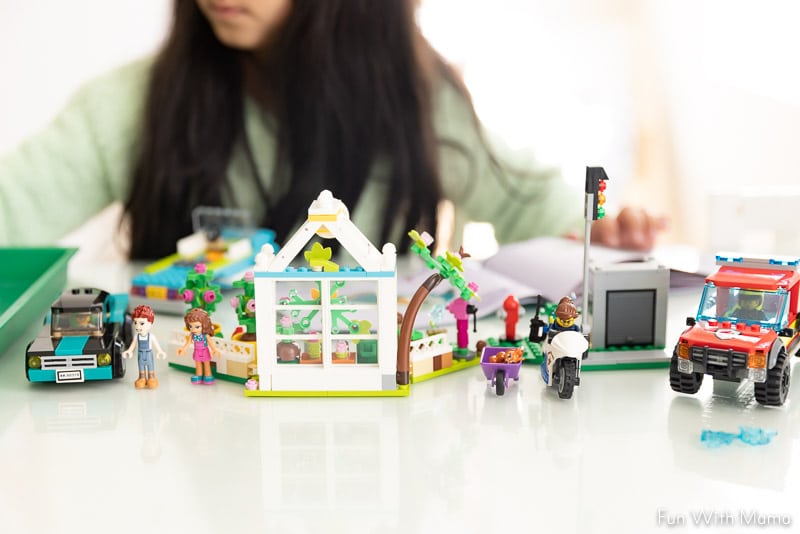 Don't forget that LEGO bricks can actually be used for more than just building. You can use them for working on math skills, counting skills, and even reading and site work skills, too.
Why we love learning with LEGO products
Since there are now four kids in the house, I don't tend to buy a lot of toys or "extras" that are going to take up space or be used for a short amount of time. It's not that I don't want them to have toys; it's just that I want them to have useful toys instead.
This is why LEGO is always something that we'll have in our house for all the kids to play with. LEGO sets are truly a classic toy (See why we also love the LEGO DOTS too.) They are a learning tool that grows with your child as they get older.
While the kids are younger, they build what they imagine or have a blast stacking and showing off their towers. But as the kids get older, you'll start to notice that their LEGO creations are actually built with a vision and a purpose – and this is where their self-expression and creativity really start to shine!
LEGO FAQ
Is playing with LEGO bricks good for your brain?
Yes, I can attest to this! My oldest two love using LEGO to create some really unique things! While the youngest is working on analytical skills, building skills, and fine motor skills, too.
When the kids are between the ages of 6-12, their want and need for creativity really starts to kick in. This is where LEGO play, and LEGO kits can really help build their confidence.
I've noticed that when we have a LEGO set that has directions, the kids make it a point to devote their full attention from start to finish. They really zone in and take pride in the end result of what they can create.
And I love that they're reading and following directions, too.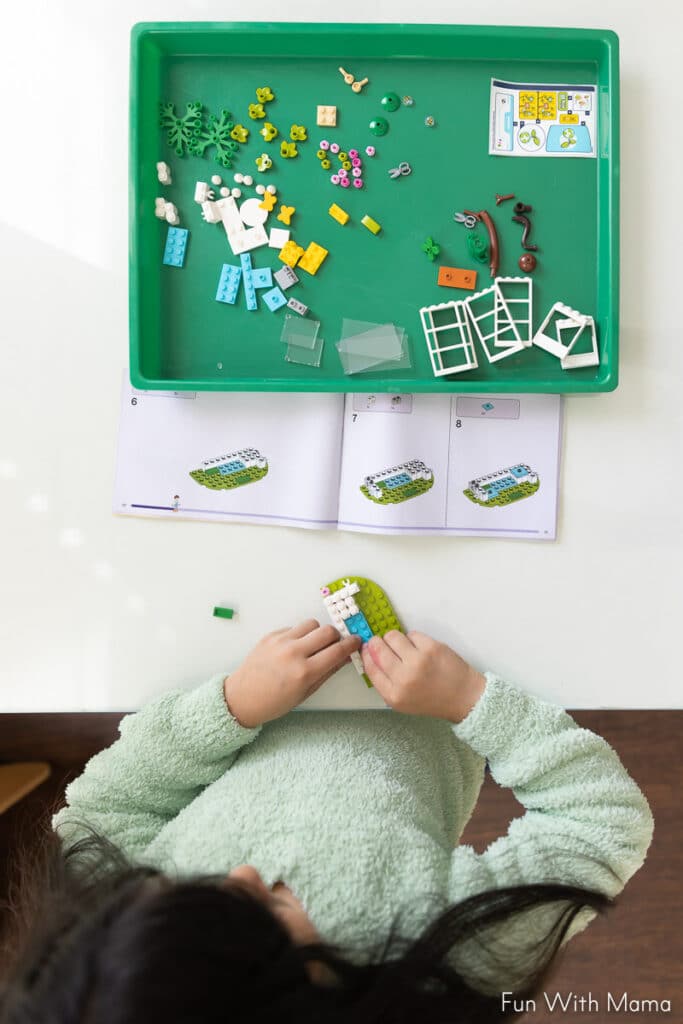 Does LEGO improve concentration?
It does. Being able to use their hands and minds at the same time to create is a great way for them to work on their focus and concentration. You'll often hear nothing when they're building with LEGO because they're focusing and putting forth a good effort.
Is LEGO good for anxiety?
Another big reason that I love having LEGO sets and bricks in the house is that I notice it helps to calm big emotions in the kids. If they're feeling worried or stressed, sitting and building or playing with their LEGO sets helps them get lost in play and thought and calms them down.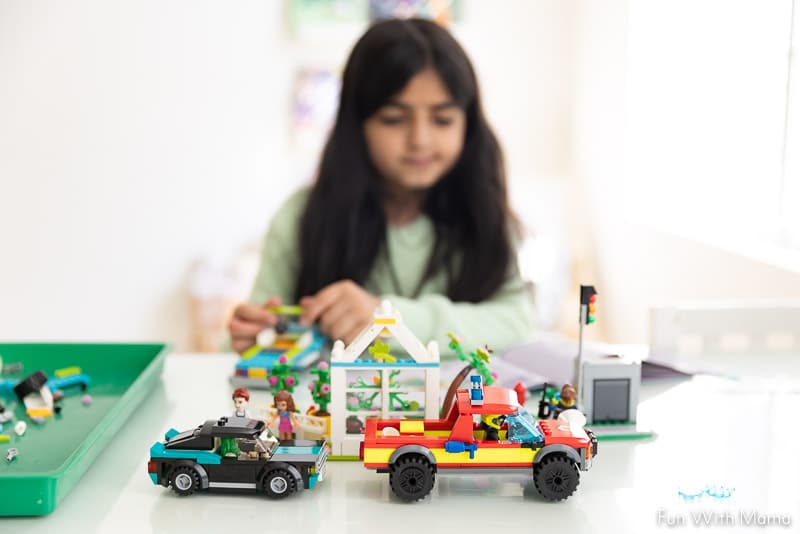 What skills does building with LEGO sets teach?
There are so many skills that my kids have learned from LEGO. I'm impressed by their abilities and their knowledge when it comes to sitting down, and knowing how to create with them!
Playing with LEGO has also helped the kids with problem-solving, critical thinking, imagination, and creative play. Not to mention all the educational benefits around math, color matching, sorting, etc, building with LEGO bricks can help enhance.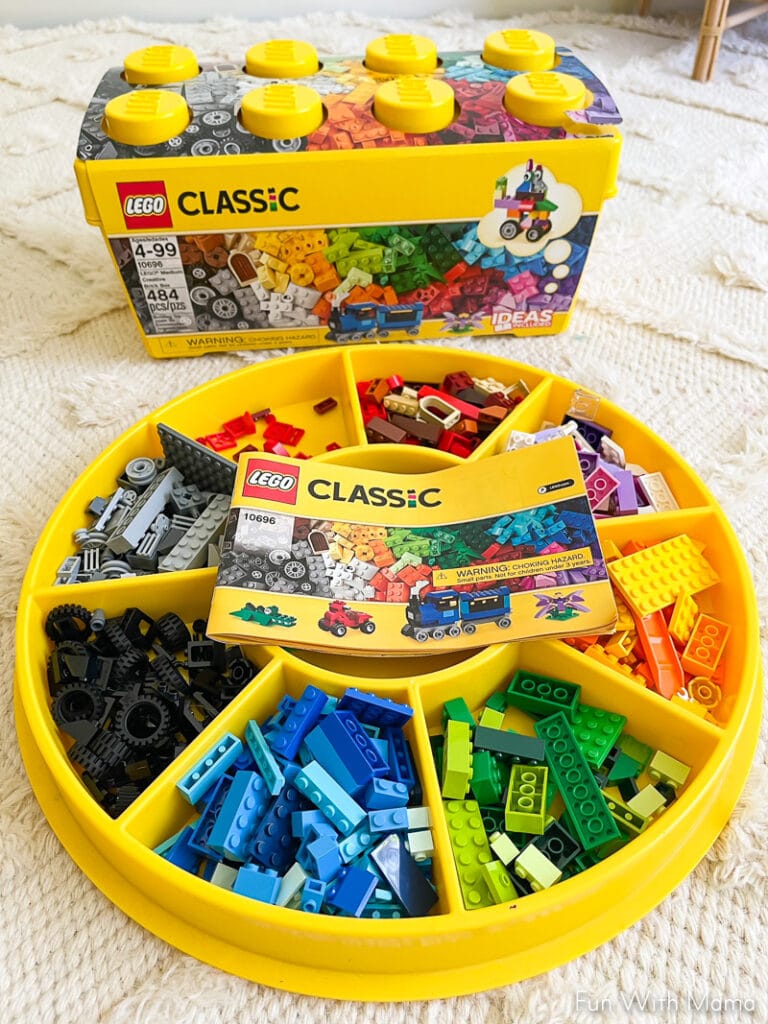 Our Favorite LEGO Learning Sets at Joann's
Classic LEGO – Creative Box
The kids had so much fun playing and digging their hands in and creating anything that they wanted! They each showed me what they completed and I loved the variety and self-expression in their builds. With over 400+ LEGO pieces, there was plenty to share!

LEGO Friends Tree-Planting Vehicle
This is a great LEGO kit for the kids and family to build together, with multiple bags in the set, everyone can take part in the building experience.

LEGO Friends Pet Clinic Ambulance
The kids loved building this and playing with it after. It was really fun to see them follow directions and complete them on their own from start to finish.

LEGO City Fire Rescue and Police Chase
It's safe to say that the kids were obsessed with this LEGO city kit! They loved building the "fast" cars and playing with them after.

LEGO City Police Car
The police car was also super fun to make and proved to be necessary to pair with the police chase LEGO set! For younger children or children ages 1.5 to 3 years, DUPLO is a great set to get them introduced to the LEGO building experience.

LEGO DOTS Creative Designers Box
We love the LEGO DOTS sets for creative play. I've written about why the LEGO DOTS are a wonderful gift for children in that post.

LEGO DUPLO My First Alphabet Truck
I love that the pieces here can also be used for learning time.