Counting and learning numbers 1-10 are one of the first things that toddlers and preschoolers learn. There are many ways that this can be accomplished, but including fun is always a good choice. This Numbers Printable Pack can help kids learn how to count from zero to ten, help them practice number recognition as well as number formation. These activities are great for working with your kids or they can even work on their own as well.
Counting & Number Recognition
This activity pack is a perfect set for toddlers and preschoolers who are just starting to learn about numbers as well as kids who may just need extra practice. This number themed printable pack contains 40+ pages of activities for learning to read and recognize the numbers as well as teaching children how to count in the correct order.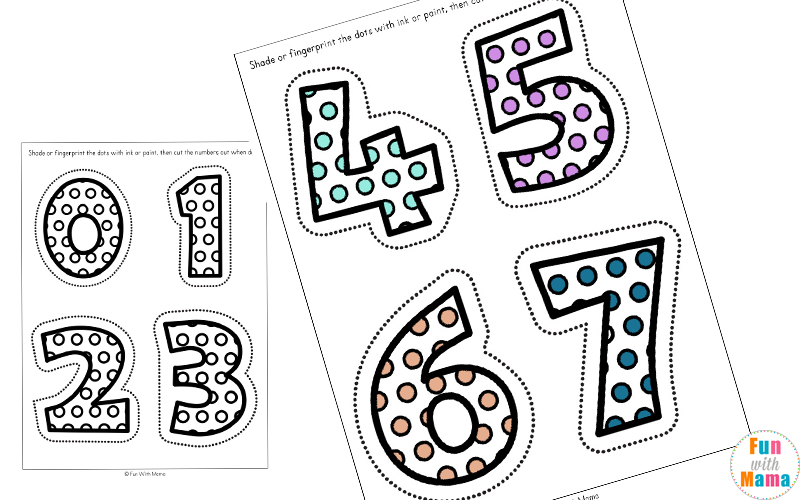 Counting & Number Recognition Printable Set
The numbers worksheets include a cut and paste area as well as a trace the number area. Thee number cards can be printed out on white card and then laminated for repetitive use. These can be held together by punching a hole in the top left hand corner and using a binder ring.
Also included are some counting cards, cut and paste the missing number activities as well as simple addition and subtraction activities.
To practice reading and writing the numbers, included in the number worksheets printable pack you will find a page for each of the numbers from zero to ten. On this page, kids will trace the number, search and find then highlight or dot the number, trace the word of the number, show the number on a ten frame and then color the correct number of monkeys.
There is also some fun color by number pages in which children will color the parts of a dinosaur, monkey, donut, flowers, a ball and a piece of watermelon in the corresponding colors.
This Flower Number Activity is fun and will extend learning as well.
You can find all of our printable packs here and all of our math activities for kids here..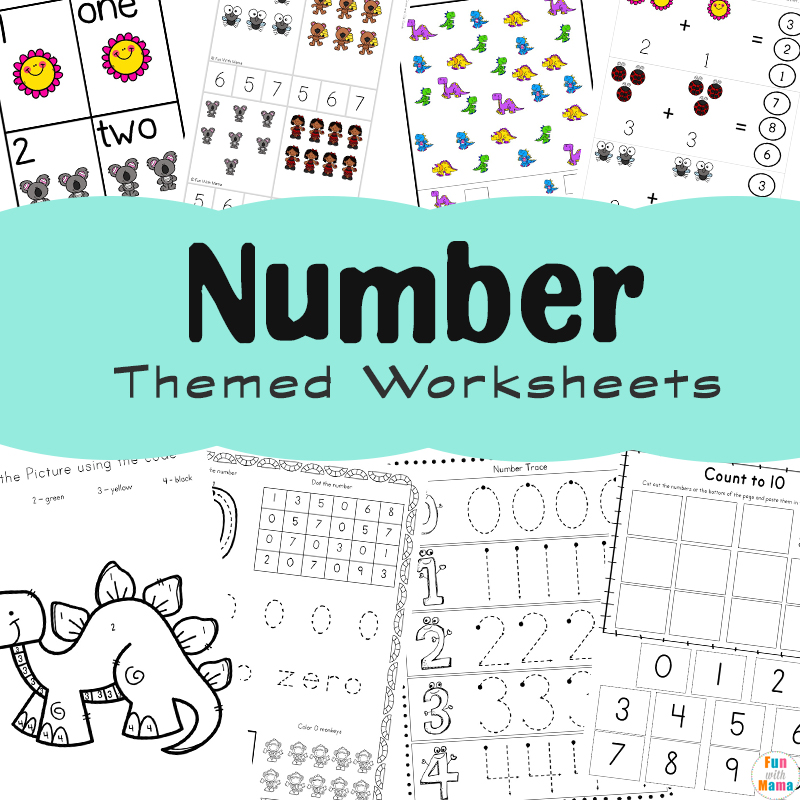 Grab this activity pack below