Learning about 2D shapes can be fun for kids in preschool or kindergarten. These adorable 2D Shape worksheets are filled with happy shapes. Children in preschool and kindergarten will have a great time learning about squares, circles, ovals, rectangles, hexagons, trapezoids, diamonds and triangles. Just like with our Emotional Face Shape Activity, kids won't know they are learning they'll be having too much fun.
Don't forget to check out all of our shape activities for preschoolers.

2d Shapes Worksheets
Aimed at children ages three through eight, this fun 2D Shapes Printable Pack includes a variety of math and literacy activities. We have included activities such as puzzles, counting and do-a-dot pages as well as a poster for each of the eight shapes used through this pack. These activities pair perfectly with the shapes play dough mats.
The shape sorter activity is one of my personal favorites!
Materials Required:
Please note that affiliate links are used in this post. Please see my disclosure policy for more information.
You can find all of our recommended supplies on our printable packs page.
Here are some items that pair well with these 2d shapes worksheets and activities. You will use each of these items over and over during all my printable preschool activity packs.
2d Shapes
In this printable pack, children will be introduced to eight different 2D shapes: squares, circles, ovals, rectangles, hexagons, trapezoids, diamonds and triangles.
At the start of this printable pack is full page poster for each 2d shape. On printing out these posters and laminating them, children can use a dry erase marker to trace over the two different versions of the shapes while saying the name of the shape.
Towards the end of the 2d shapes worksheets pack are some more shapes worksheets including Shape Sorting Pages. There are two different shapes on each page which the children will try to distinguish the different and place in the correct column. There is also a shape, easy-read book and some shape match and clip cards.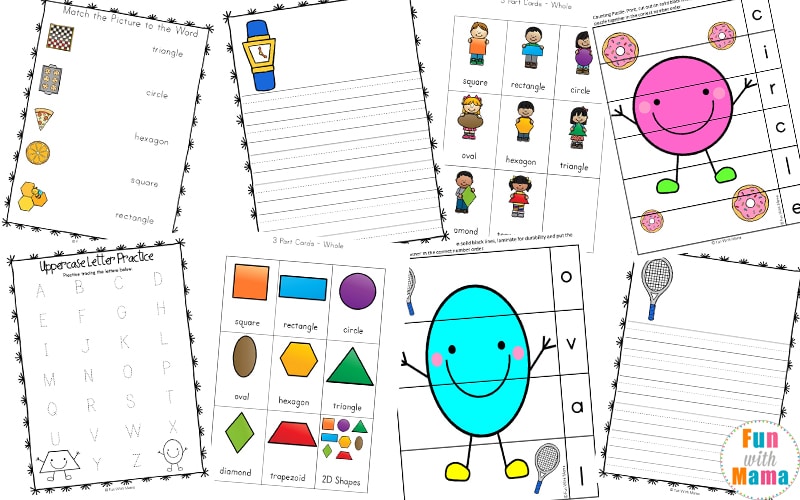 As always, there are the number and word building puzzles as well as the four and five-piece puzzles in the 2d shapes worksheets pack. There are also many activities that include the Irish flag; do-a-dot page, colouring page, color by letter, size sequencing cards and a number puzzle.
Playing games with 2d shapes is fun also. This Melissa and Doug Puzzle is an incredibly fun game that kids will LOVE.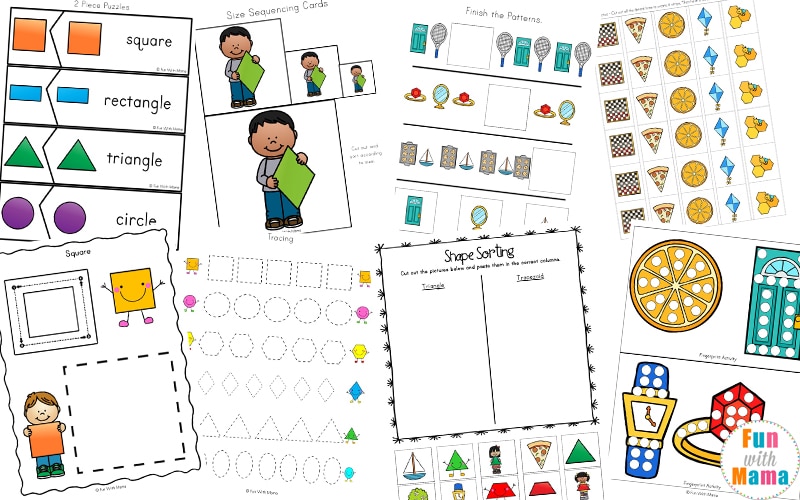 Where to get the activity
GET THE PRINTABLE HERE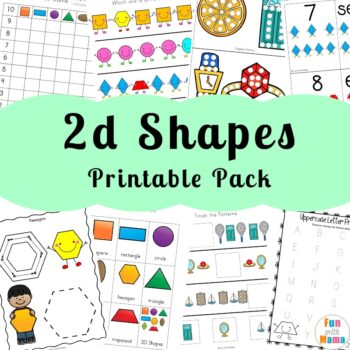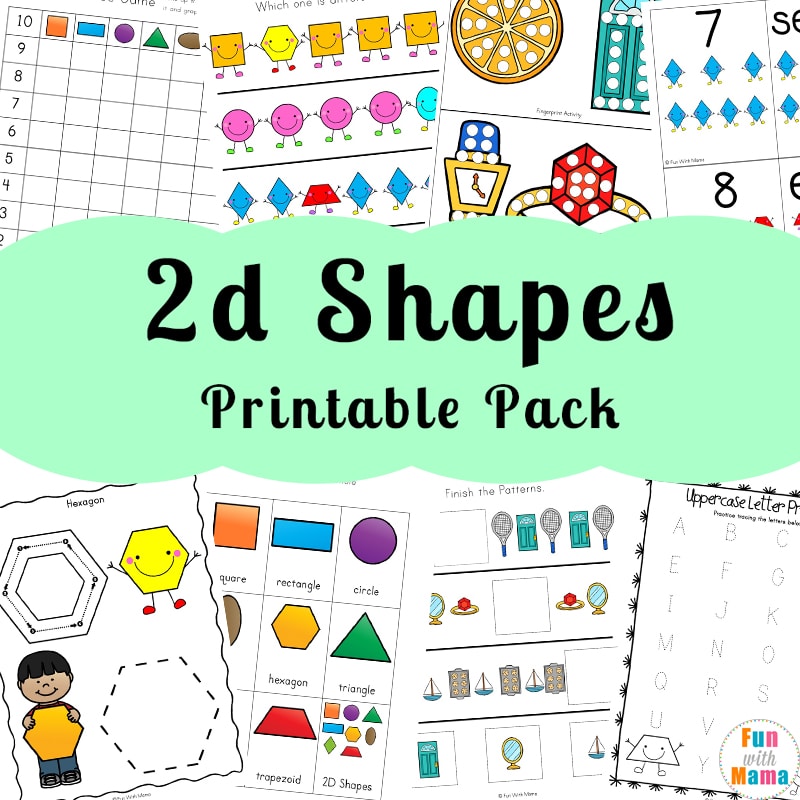 Your students will love learning about all kinds of shapes with this colorful and hands-on 2D Shapes Activities pack which includes building, matching and sorting activities, posters, cards, worksheets, mini books and more. Perfect for use as center activities or as a lesson with the whole class, these activities are designed with young students in mind and will have them naming and identifying 2D shapes in their surroundings in no time!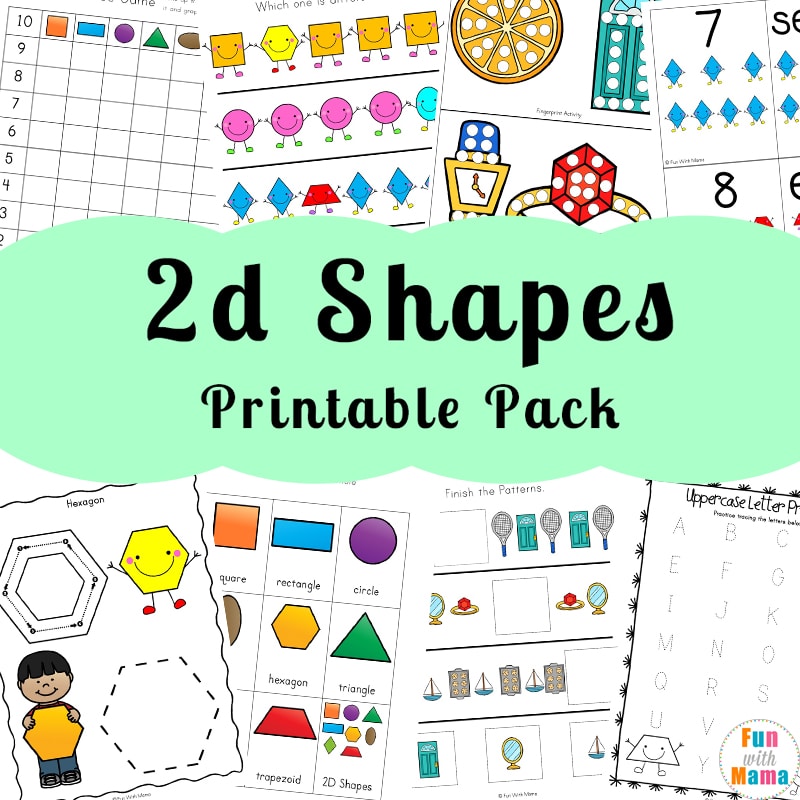 Other Shape Activities You May Like:
Learning Shape and Colors With Fun Shape Activities