Preschoolers and toddlers will love these tracing shapes worksheets! This entertaining, hands-on preschool shapes activity is fun and can be used over and over again. These pages are great for kids to practice and improve their fine motor skills while learning the different types of shapes. Plus, the 2d shapes worksheets have happy faces to make learning shapes for toddlers that much more fun.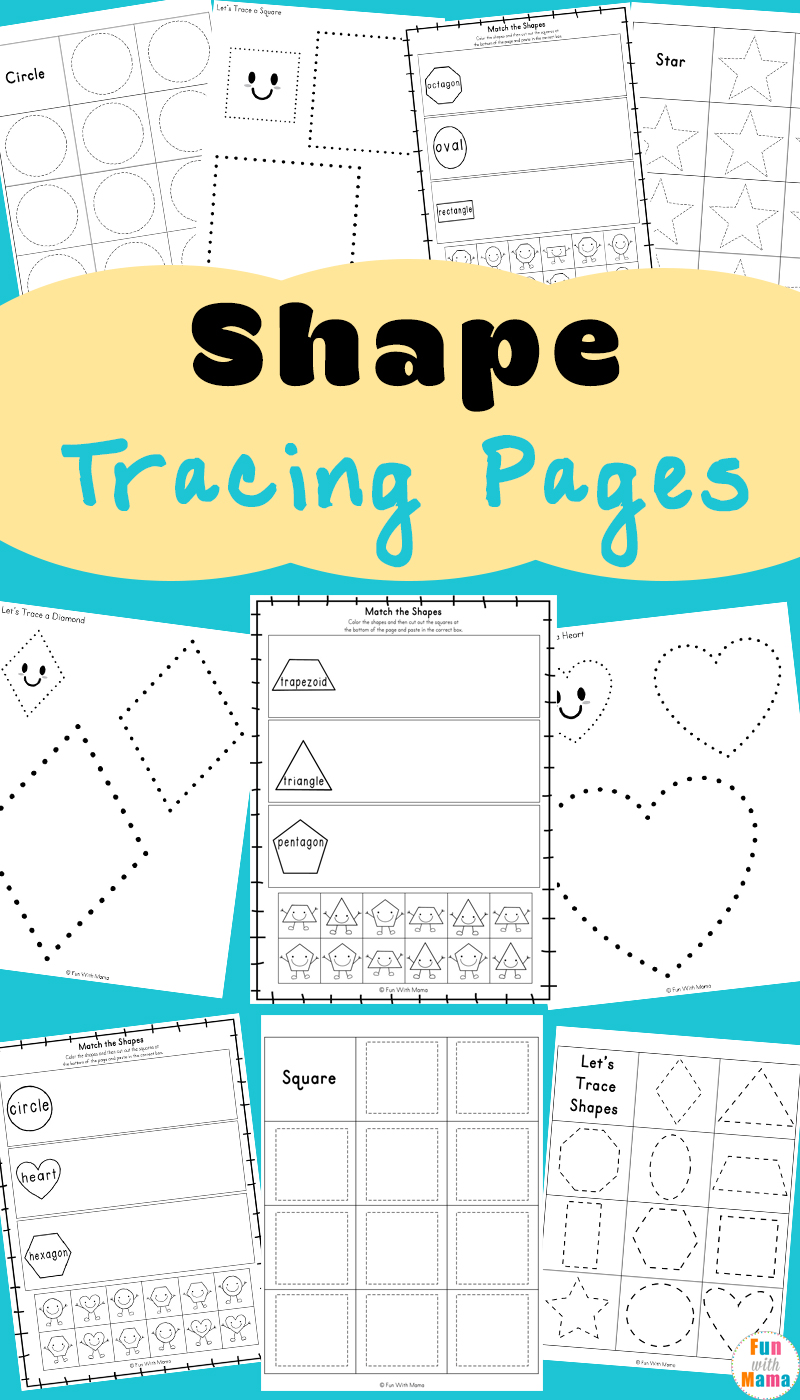 Shapes Worksheets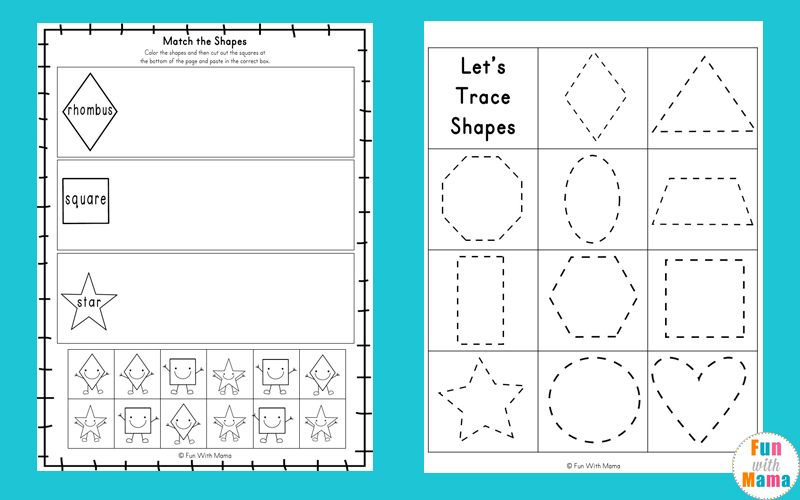 Materials Required:
Please note that affiliate links are used in this post. Please see our disclosure policy for more information.
Here are some items that pair well with these activities. You will use each of these items over and over during all my printable preschool activity packs.
This Shape Tracing Pritnable Pack contains over 30 pages of fun and learning.
At the start of this printable pack, there are four pages that help your child learn twelve different preschool shapes. By cutting out the squares on the bottom of the page and pasting them alongside the correct shape, you child will be improving their scissor skills and help encourage them to learn their shapes. They could also color in the shapes before cutting. For more cutting activities for kids then check out the printable preschool cutting box.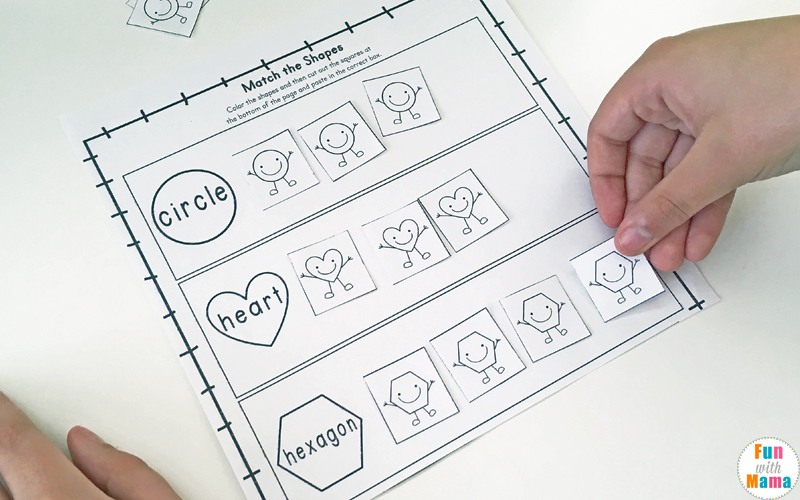 Next is one page where they can trace eleven different shapes. If you laminate this page, your child can use a dry erase marker when tracing shapes over and over again.
The rest of the pages concentrate on one shape per two pages. On the first page, there are three different sized shapes for your child to trace. After tracing the three shapes, you child could color them in and then practice their scissor skills by cutting them out. Again, by laminating, you child can practice over and over again.
Tracing Shapes Worksheets http://bit.ly/2FzazDt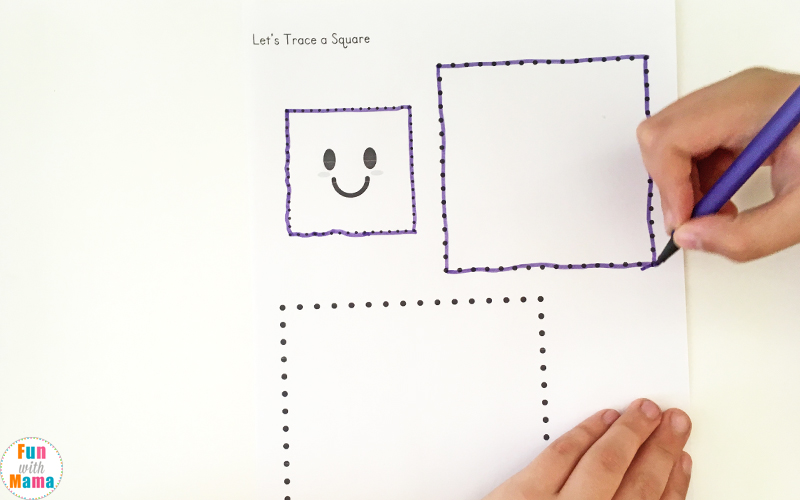 The second page for each shape consists of small squares. Eleven of these squares contain the shape. These are great for practicing their fine motor skills and learning the name of the shape. Once they have traced the shape, they could also write the word in the middle of each shape, which would help them recognize the shape as well as learn to spell the name of each shape.
You can put the tracing pages into a dry erase pocket so that you can make it reusable for toddlers. You can see this in action in this easter tracing worksheets activity.
The 2d shapes worksheets included in this pack are:
Square
Oval
Circle
Heart
Rectangle
Octagon
Crescent
Star
Trapezoid
Triangle
Hexagon
Diamond
Rhombus
More Shapes Activities
Check out two of my daughters favorite shapes activity in her new YouTube video.
You can find more of our
preschool shapes activities
here.