This adorable Printable Valentine's Bingo Game for kids would make cupid proud! Not only did my 3 year old enjoy playing this over and over again my seven and nine year old had fun with it too! Bingo is always a hit in my house and we love changing it up and expanding my three year old's vocabulary through game play. I'm sure this is evident by my current obsession with our free printable bingo cards for kids.
The Printable Valentine Bingo
Materials Required:
Please note that affiliate links are used in this post.
The free printable color bingo cards (You can find this at the bottom of this post.)
Bingo Chips or heart shapes (This could be any one of these: buttons, mini erasers, pom poms, literally anything you have at home that could work, paper clips.) You could even use conversation hearts!
All you need to do is print out the Bingo Cards on to card stock paper. Then cut out the cards. If you plan to play it over and over again I suggest you laminate the pieces. Then you can take it out again next year too! This will protect it from messy fingers and tears and bends.
Valentine's Bingo Cards
Kids will love identifying Valentine's Day themed flowers, hearts, cupid and even a bow and arrow.
To make it a bit more gender neutral I have included two different colored mats. One is full of pinks and purple while the other has a variety of pastel colors with the dominant color being green.
Put the cards down together face down. Turn one playing card around and whichever player has that piece on their Bingo Mat can place a heart marker.
For example: If the card you turn around is cupid then everyone with the image of Cupid will place their heart bingo chip down on that spot.
You can play as the first one to get three in a row wins. This can be horizontal, diagonal and vertical.
To extend the game you can have the winner be the first to fill out their whole card. That is how we played it.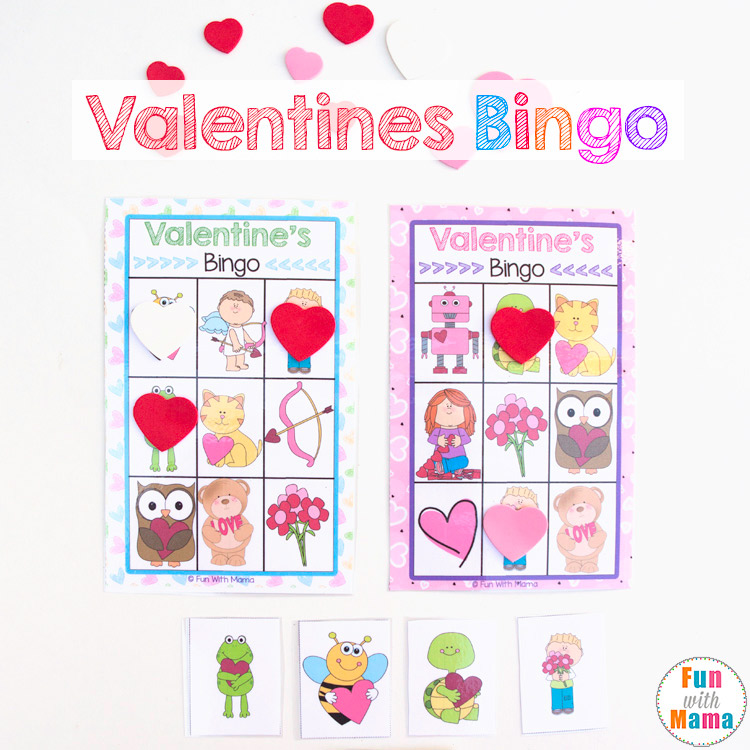 I love that this game this Bingo for toddlers, preschoolers, kindergarteners and older kids can be enjoyed by such a huge variety of ages.
Download the Printable Bingo Cards Here
More Valentine's Activities
You can find all of my printable activities here.
WHERE TO GET THE VALENTINE'S BINGO CLASSROOM PACK
GET THE VALENTINE'S BINGO CLASSROOM PACK HERE
This Valentine's Day Bingo is perfect for your Valentine's Day activities in the classroom! There are 30 Valentine Bingo Boards, available in color and black and white. Also includes 72 calling cards that can be used for vocabulary flash cards and a memory matching game too.
WHERE TO GET THE BINGO PACK FOR SMALL GROUPS
WHERE TO GET THE VALENTINE BINGO GAME+ SMALL GROUP VARIETY PACK
Engage students of all interests with this set of Themed Bingo Game Boards Small Group, perfect for your next literacy centers. Featuring 18 games of different themes and four boards for each game, this fun pack includes calling cards and markers/board covers. Both color and black and white formats are included to suit your individual printing needs.
WHERE TO GET THE VALENTINES ACTIVITY PACK
THIS IS THE VALENTINE ACTIVITY PACK FROM OUR SHOP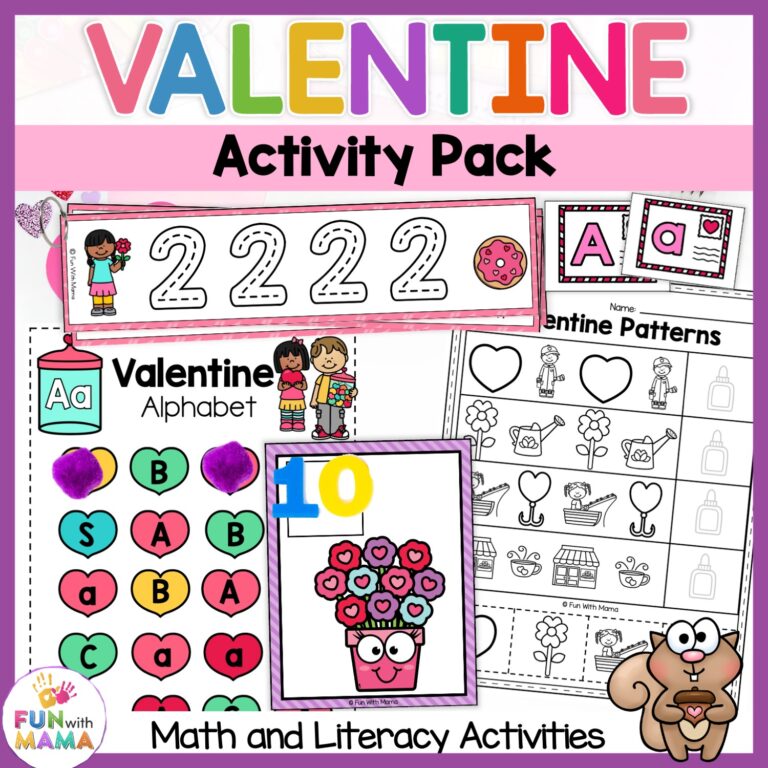 With over 260 pages of fun activities your students or child will be learning more about alphabets, letters, numbers, and sight words too! The hands on activities pack includes activities for task card boxes as well as for centers.
WHERE TO GET THE BINGO CLASSROOM SET
WHERE TO GET THE BINGO CLASSROOM SET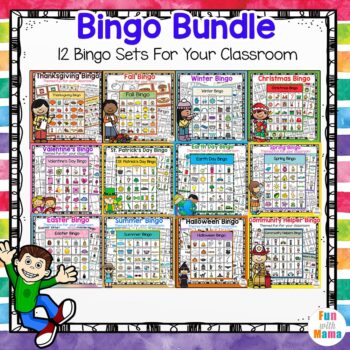 The Classroom Bingo Game Pack includes 14 different themes including Valentine! Each Bingo Game theme set includes 30 game board pieces in color and black and white. Children will love learning vocabulary while having fun. The black and white game boards are great for getting some extra fine motor practice by having students color in their boards as they play.