Working on alphabet recognition with children to great to start early on in life. These Spring Alphabet Recognition Handwriting Worksheets are an excellent way for preschoolers and early learners to get a grasp easily on understanding the alphabet and recognizing how each letter looks.
As a parent, I'm always trying to think about ways to introduce new concepts of learning to our kids. I've found that all children learn in all different ways and that is what helps to make worksheets work so well. Some children are visual learners which they need to see and then do while others like to be shown and then follow suit.
Whatever learning preference works best for your child, these alphabet recognition worksheets can be a great way to supplement and help increase their knowledge. Just make certain that you print them off, sit down with them, and create a fun and engaging learning experience for all!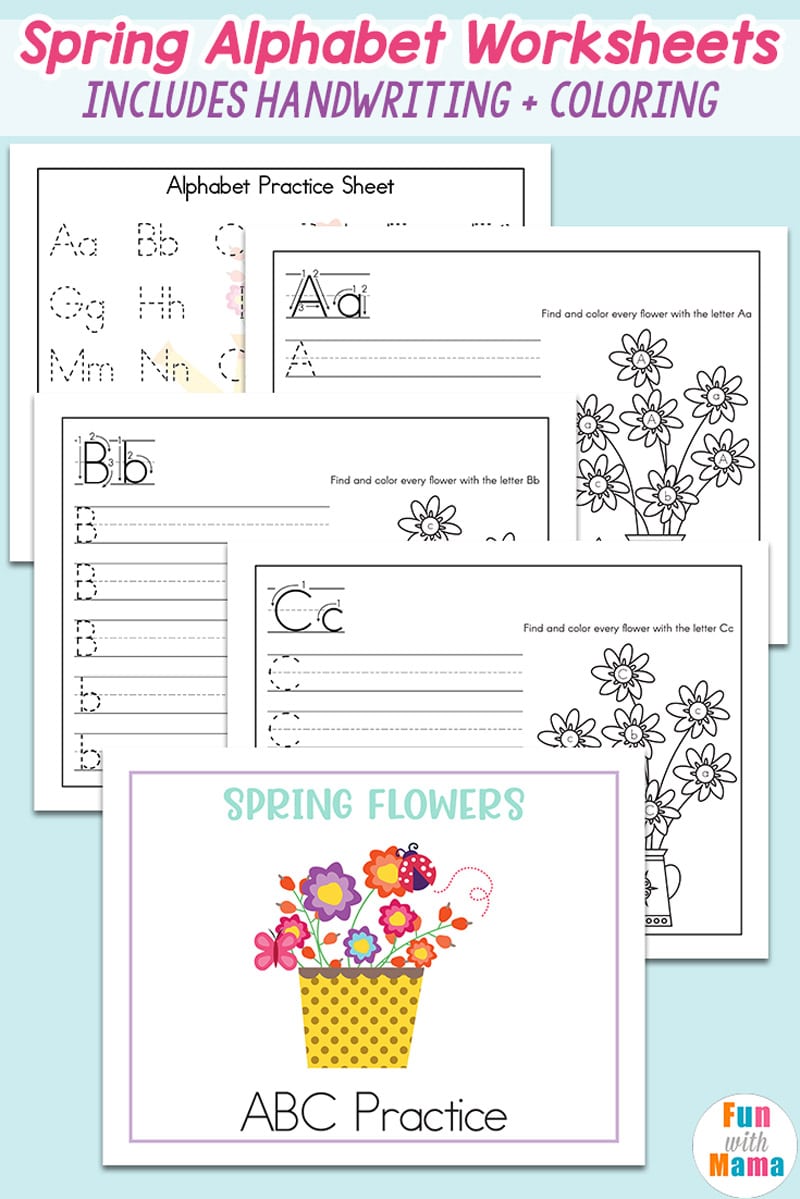 Spring Alphabet Recognition Handwriting Worksheets
These Spring Writing Worksheets are great for children to start to understand the concept of writing out their letters. Not only are these printables lined so that your child can write out the letters in uppercase and lowercase but there is also a section to color as well and identify the type of lettering based on the color choice, too.
We've created a page for every letter of the alphabet so that your child can take their time and not feel rushed. They'll get to work on each page individually and let that information and knowledge build as they work on each page.
Materials Required for this alphabet recognition activity:
Please note that affiliate links are used in this post.
Here are some items that pair well with these activities. You will use each of these items over and over during all my printable preschool activity packs.
Card stock (to print everything out on.)
Crayons/Pens/Pencils
And even though you might not want to laminate these pages for the coloring aspect, laminating them for the letter recognition would allow you to use a dry erase marker to be able to use them over and over again.
What can you expect in this Alphabet Recognition Learning Pack?
Tons and tons of pages of learning fun! Each page will have the letters in upper and lower case and lines for your child to write them out. Also, there is a picture to color on every single page as well.
These aren't just worksheets that your child will quickly go through and be done with. We've created a worksheet that will keep them active and engaged.
How to use these alphabet recognition worksheets
The best part about these alphabet printables is that you have to just print them off and let your child start to work. They'll be able to trace the letters then create them on their own and also color in pictures and learn that way, too.
All you have to do is print out the alphabet recognition packs to get started! Make certain you check out how to use Printable Alphabet Worksheets To Turn Into A Workbook as well!
GET THE FREE SPRING ALPHABET WORKSHEETS HERE
Already a susbcriber? No problem. Just enter your details above so we can send this printable directly to your inbox.
Once you have them printed out, your child can start learning with ease! Now that Spring is here, it's time to start celebrating the season and combine it with fun learning opportunities!
Check out our Spring Ac
Check Out Our Spring Activities Pack
GET THE SPRING ACTIVITIES PACK HERE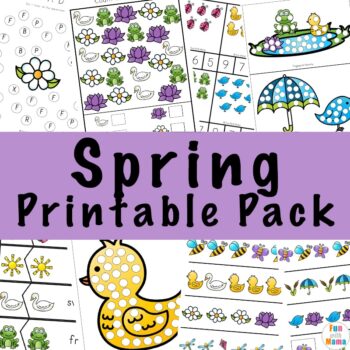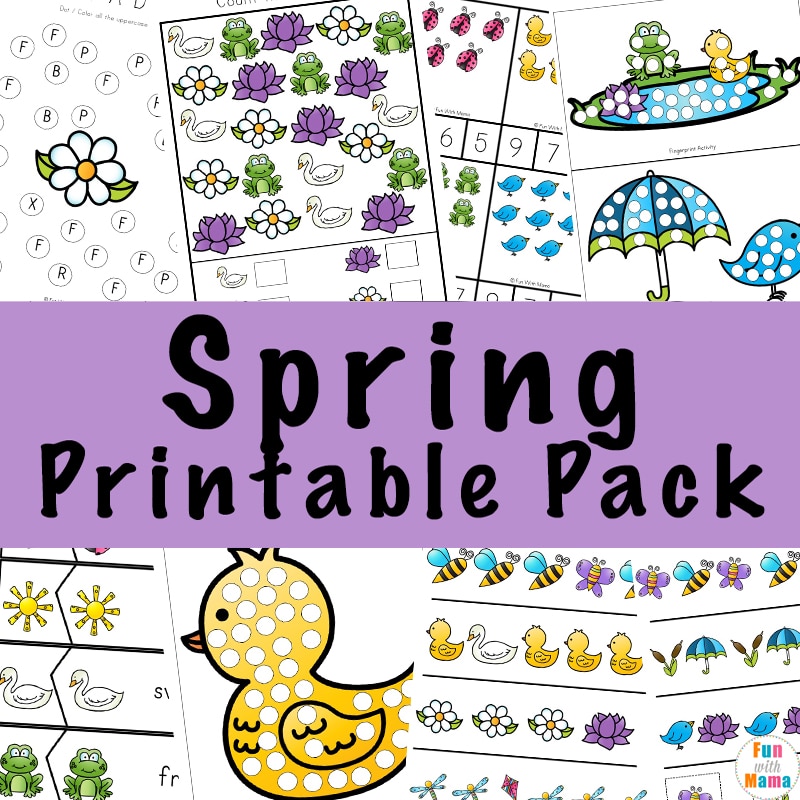 This Spring activities pack is filled with math, literacy, fine motor, and art activities for young learners. The activity pack comes in color and black and white.
We love alphabet activities in our house and are so happy to be sharing them with all of you!
Here are some more great alphabet activities for your child to enjoy!
Alphabet Playdough Mats Interactive
Diving for Letters Activity – Alphabet Learning for Preschoolers
Printable Alphabet Letter Crafts