This Montessori-inspired Printable Preschool Cutting Busy Box makes it easy for you to help your toddler or preschooler learn scissor skills. We love how cutting works on toddlers' fine motor skills which is a pre-writing skill. I am always looking for cutting activities for preschoolers because my 3-year-old loves any opportunity to practice her newfound cutting skills. This post also includes ways to teach kids how to use scissors and develop cutting skills.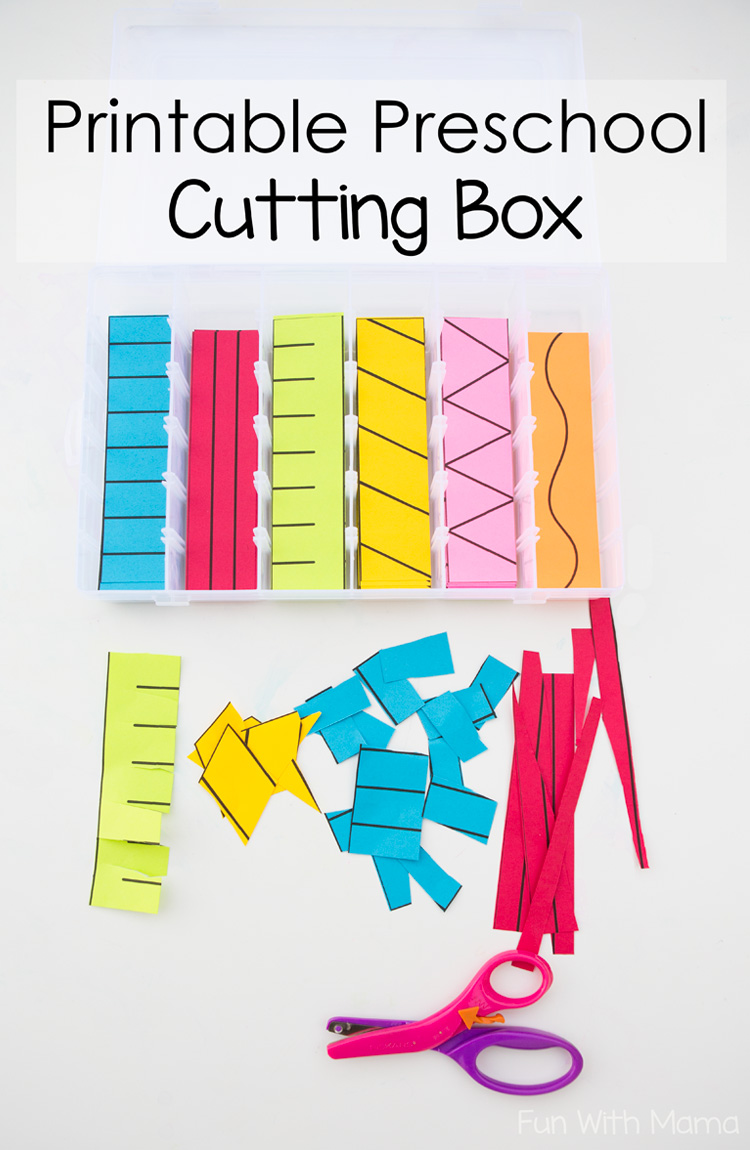 Printable Preschool Cutting Busy Box
This cutting busy box (also known as a quiet box) is a great introduction to cutting for preschoolers. You can have your young toddler use the back of the strips. (with your supervision). Preschool-aged kids from around the age of 3 will be able to start cutting on the lines. I'd say this is a Preschool Cutting Activity for 3-year-olds and up.
Watch the video
Materials Required:
Please note that affiliate links are used in this post.
You can always find more of my recommended supplies in this Preschool Supplies and Toys post.
We do a lot of scissor-cutting activities as a part of our weekly preschool activities. Toddlers and preschoolers actually like to work on their fine motor skills because they are learning through play.
How To Create A Cutting Busy Box
Download the Printable Preschool Cutting Box templates at the bottom of this blog post. Then determine which color card stock you would like to use for each type of cutting line. Load this color paper into your printer and print out the correct page. Then change the colored paper to your next color and print the corresponding page.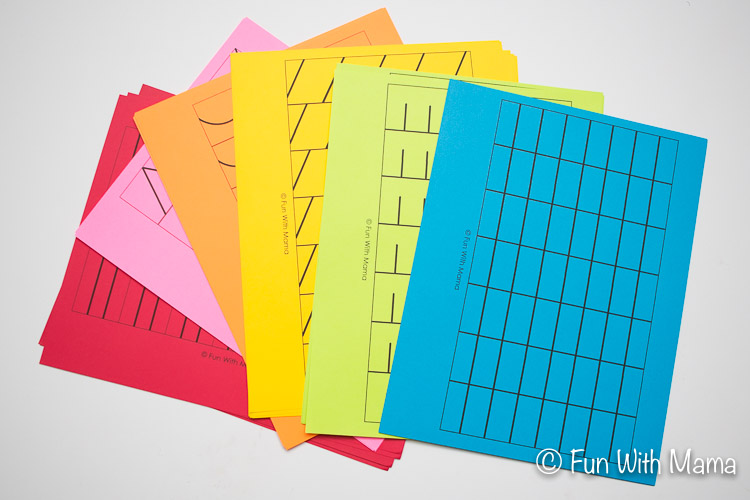 I printed out about 8 of each color of these printable scissor-cutting skills practice worksheets.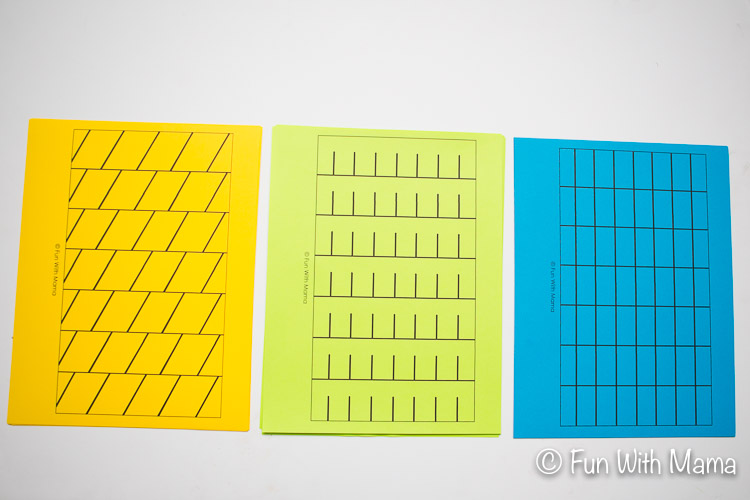 I used the box I recommended above and removed ALL the inserts. I then cut out all these pages using a guillotine.
Place the colors inside the box and then allow your child to play with the box. You may need to explain what your child should do with each type of cutting line depending on their age.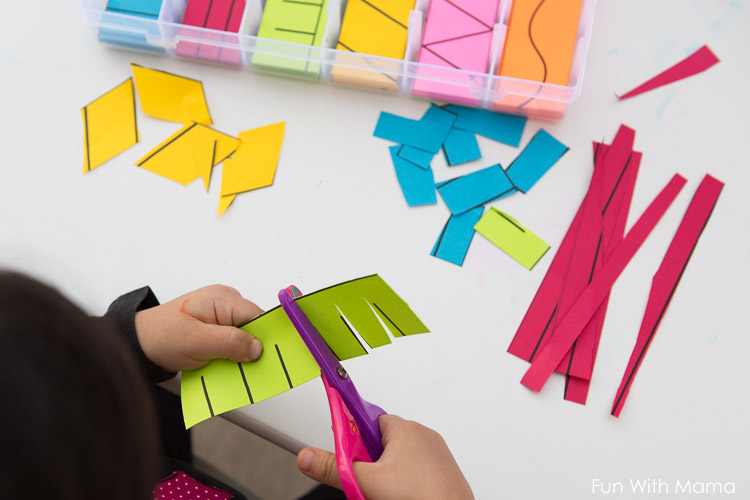 I especially loved the results from fringe cutting.
Children can use their cut pieces to create scrap paper collage art.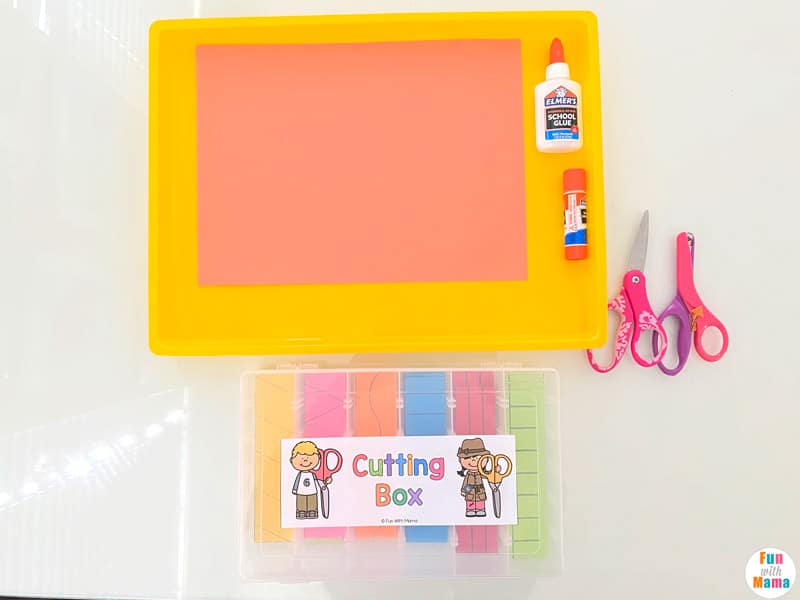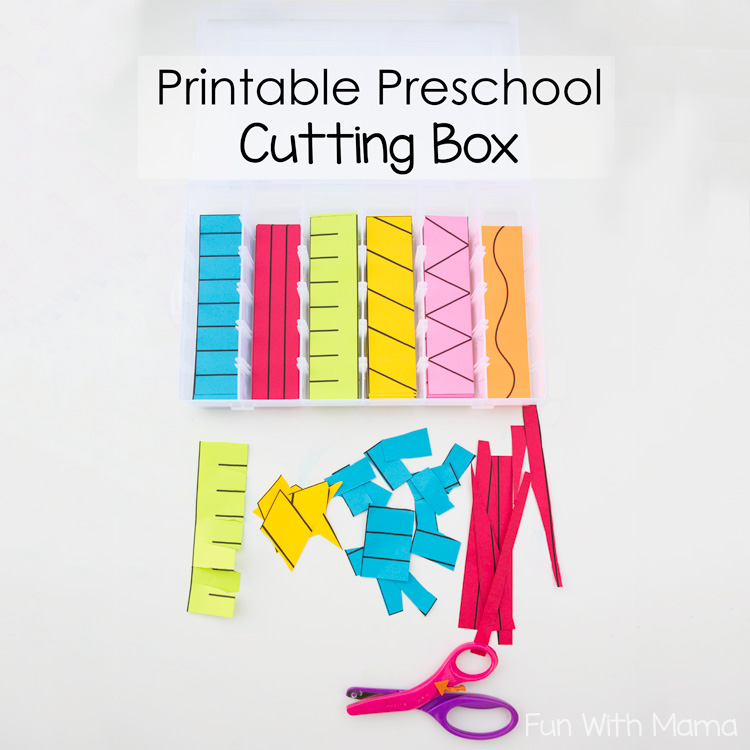 Did you know that preschool scissor skills develops during a certain progression.
Preschool Scissor Cutting Developmental Progression
Rip – First they rip paper
Snip – Then they learn to snip paper. This is because the closing action is easier than the opening action.
Cut an imaginary line – Once preschoolers learn how to open and close scissors they will cut in any direction.
Cutting a straight line – They will now be able to use their visual perception skills to cut a thick line.
Zig Zag Lines
Curved Lines
When my daughter was 2 years old I tried a cutting activity with her and she had a really difficult time with it. I realized that she just wasn't ready so I began to work on fine motor skills that would get her ready for cutting paper.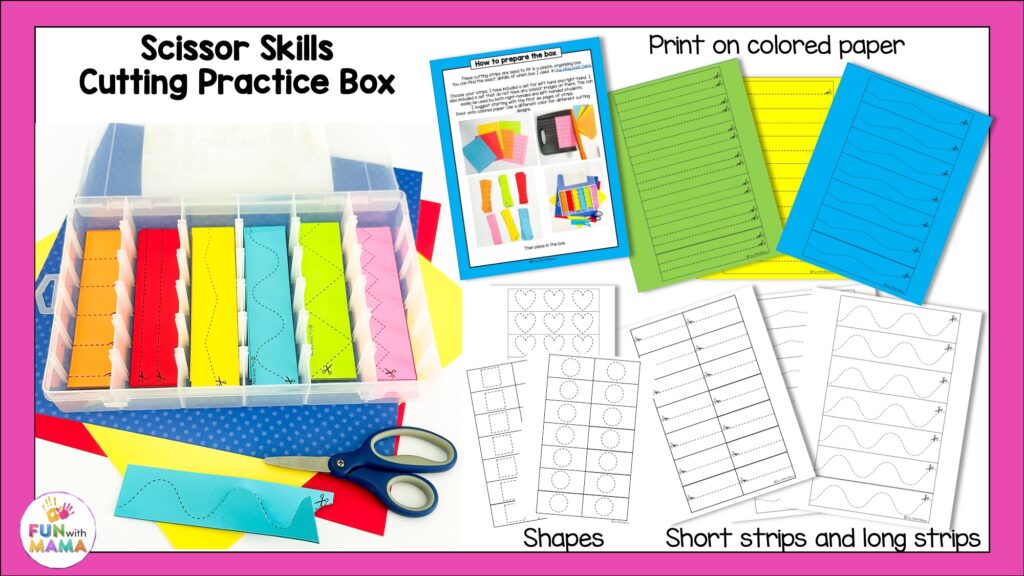 Tips for teaching scissor skills:
Cutting play dough is a great way to work on early fine motor skills and is a wonderful toddler cutting activity.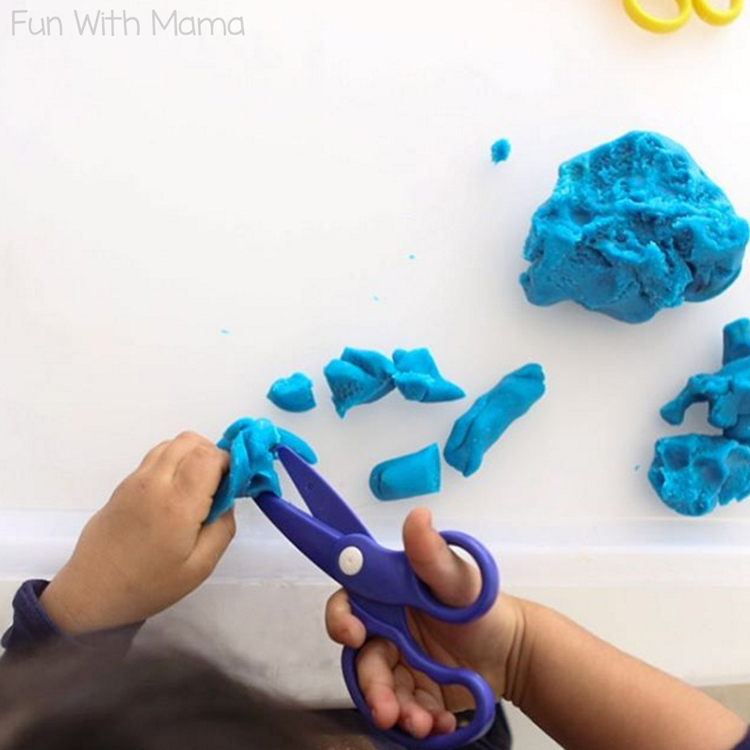 Where to get the freebie printable
GET THE CUTTING BOX FREEBIE HERE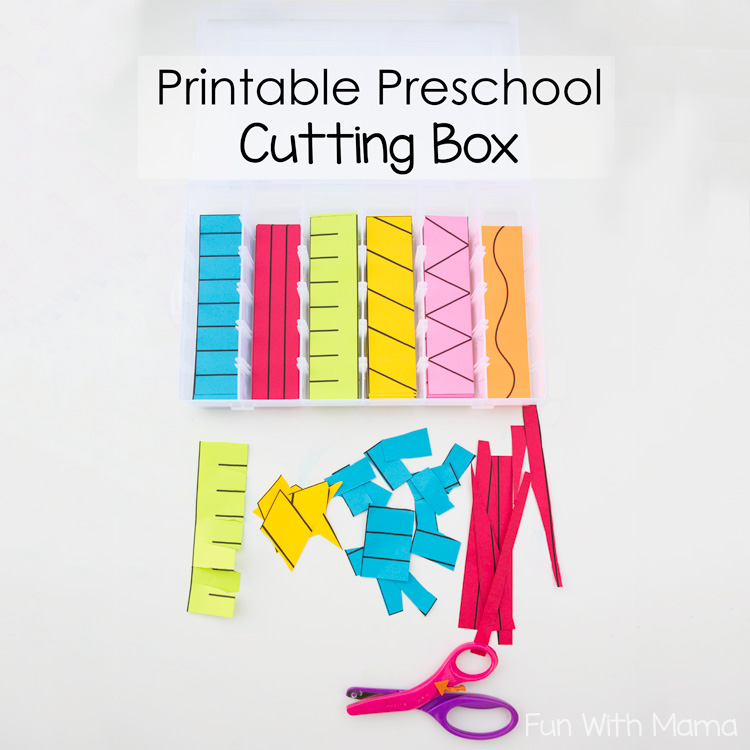 Already a subscriber? No problem. Just enter your details above so we can send this printable directly to your inbox.
Where to get the Preschool Cutting Box Printable Pack
GET THE PRESCHOOL SCISSOR SKILLS CUTTING PACK HERE
This Cutting Practice Scissor Skills Cutting Box is a great way to practice cutting skills and fine motor skills. The printable cutting box activity includes straight, wavy, and zig-zag lines as well as shapes. Strips include versions for left hand and right hand, as well as both long and short strips.
More fun Preschool Activities
Preschool Cutting and Busy Box Ideas from Around The Web