Are you teaching feelings? Understanding feelings and emotions for kids is an important social skill. In this feelings activities for kids preschool printable pack, children will learn vocabulary words to label their emotions and, in turn, hopefully, learn to work through their emotions and feelings.
The printable emotion chart includes faces of different emotions so children will notice the different facial expressions and what they mean.
There are also emotion cards, emotions worksheets, teaching feeling game and more!
Feelings and emotions
This Emotion Printable Pack is aimed at children in preschool and kindergarten. It includes a variety of math and literacy activities as well as emotion-focused activities. You can add these books about feelings for kids to encourage more talk about emotions. The Friendship and Feelings Koala Crate also goes well with these themed preschool activities.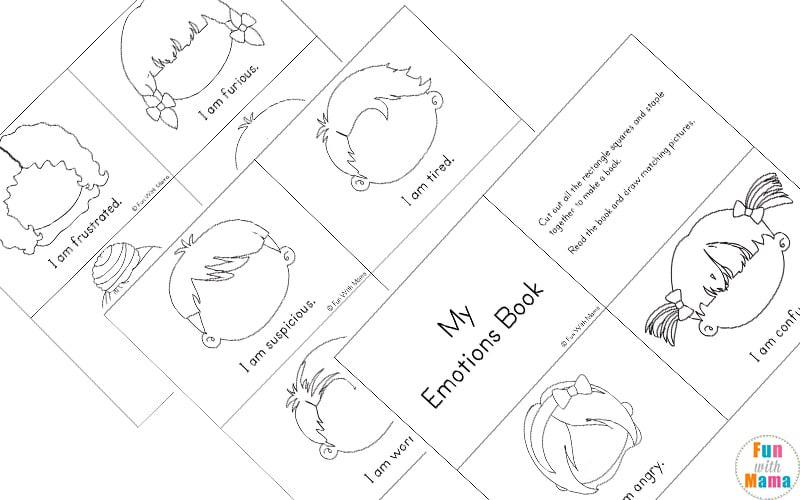 Materials Required:
Please note that affiliate links are used in this post. If you purchase from one of these links I may make a small commission from your sale.
Here are some items that pair well with these activities. You will use each of these items over and over during all my printable preschool activity packs.
Emotions For Kids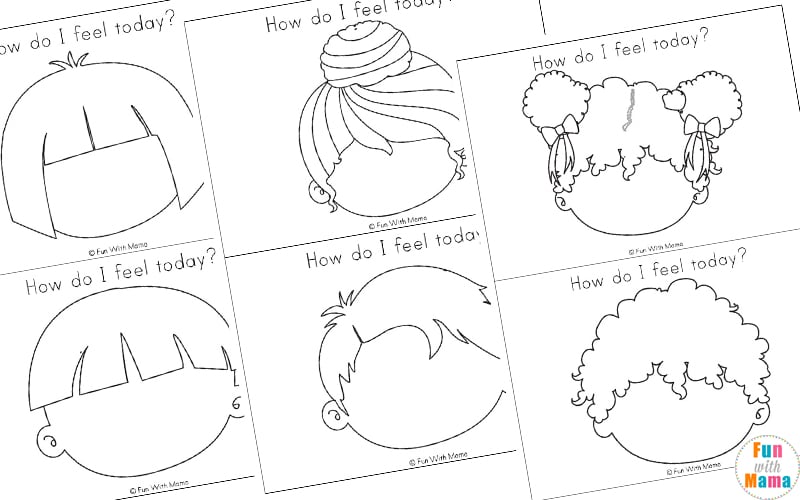 Feelings Activities
At the beginning of this Feelings and Emotions Printable Pack is an emotions chart. This would be great printed on white cardstock and then laminated. Children can review this chart when needed to help them understand and control their emotions.
Also included are some Emotions flashcards. These would be great laminated too. They could be used in many ways such as:
Helping children understand their emotions
Helping children share how they are feeling
Spelling the different types of emotions
Learning facial expressions that relate to each emotion
Matching / Memory Games when two copies are printed
The emotion chart includes a way for children to describe how they are feeling today. This emotions chart helps children put into words how they may be feeling. You can also use it to pose pretend scenarios and ask children how they would feel if such and such happened.
"If you forgot your lunch at home how would you feel?" "When you got angry and threw the toys on the floor, how were you feeling?" This is also why using books about feelings is so important for these type of lesson plans for preschoolers. It helps children examples of scenarios where feelings and emotions move around the chart. Check out the 20 Books About Feelings For Kids post. Print a small version of the emotion faces chart for quick reference or to send home with children.
At the end of the pack are some blank faces. There are two faces per page. These pages are great for children to complete to show how they are feeling. They can add the facial expressions as well as color in the pictures. They could also practice writing the name of their emotion next to the face.
Other activities in this Feelings and Emotions Printable Pack include more exploration of how a child feels. It also encourages children to talk about different ways they can express their emotions. "What does your face look like when you are mad? How do you feel inside when you are angry?"
Emotions Worksheets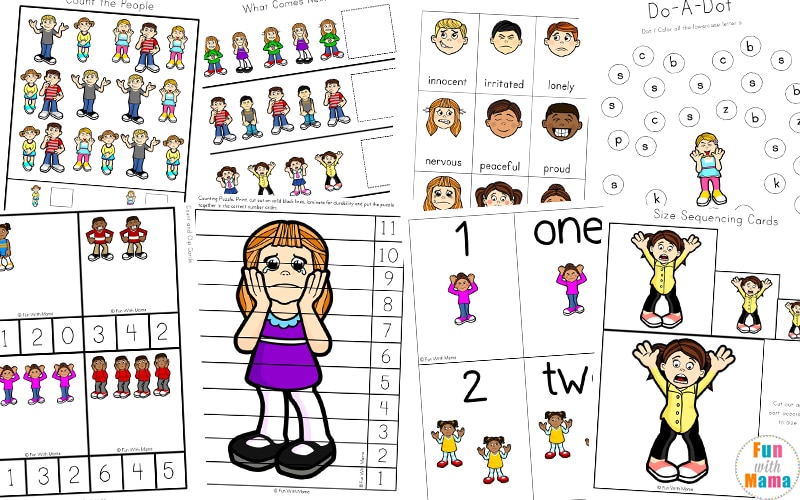 I have included a booklet of blank faces so children can include emotions for kids that they are currently feeling. It is a great activity for when a child is feeling frustrated. By asking them to draw or show them how they feel they are learning to understand their feelings and why they might be feeling emotional. You could print out the 3 part cards above and use them for a game teaching feeling too!
Teaching Feeling Game
Print out 2 copies of the whole 3 part cards on to card stock paper. Play a memory game. Each time someone turns two cards over that is the same emotion, they get to keep the matching cards. There are also a variety of activities and teaching feeling games you can create when using the cards found within the pack.
Where to get the activity
Get the Feelings and Emotions Activity Pack Here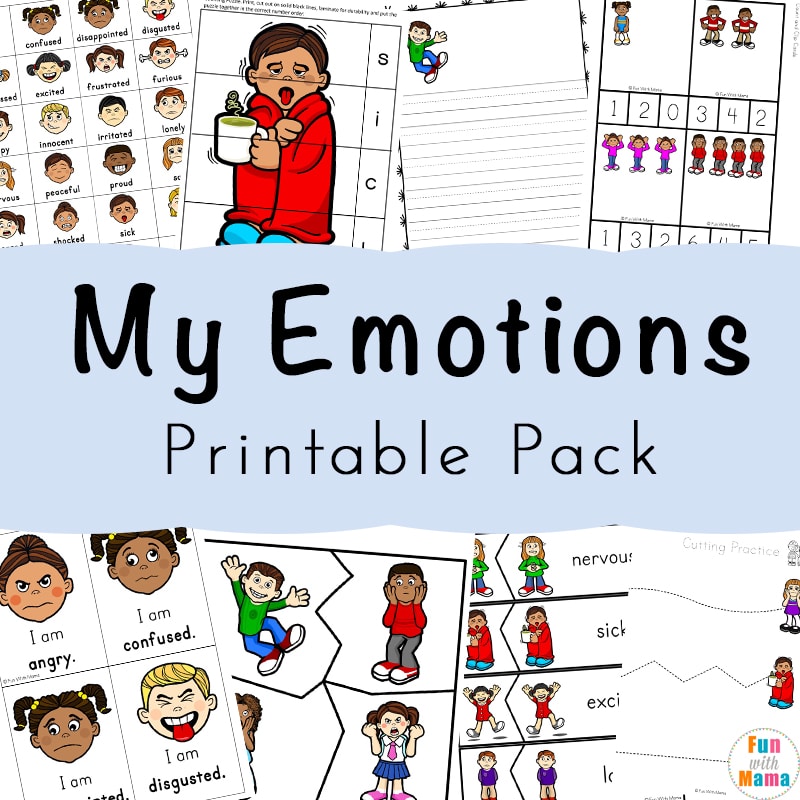 Encourage children to explore their emotions using the included activities: – Feelings Chart – Puzzles – Sequencing cards – Mini book – Feelings Cards – Clip Cards – Play dough mats and more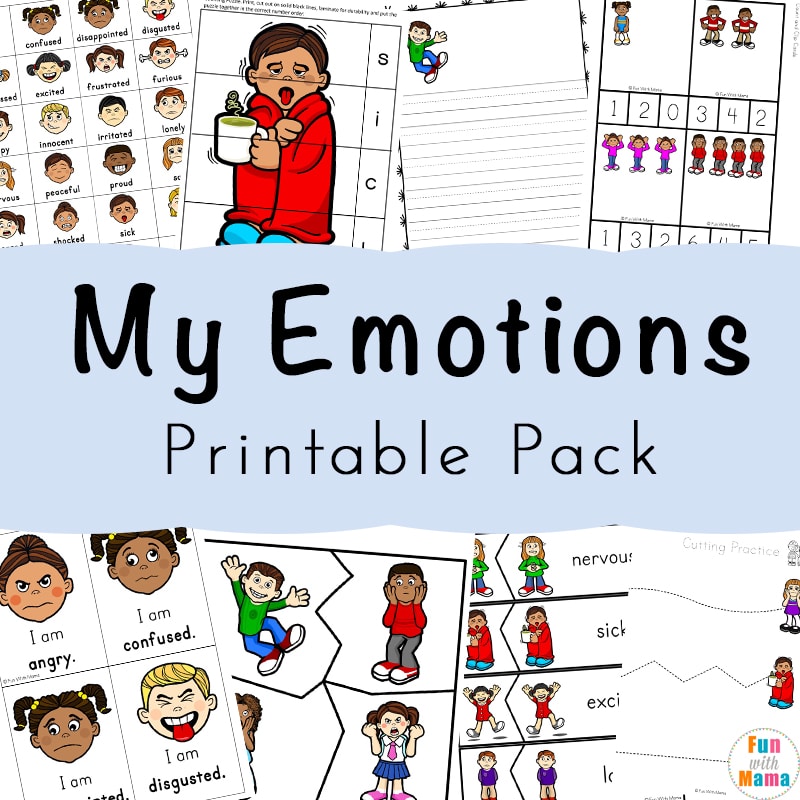 Add this fun Emotions sensory bin to your classroom activities.
Fun With Mama also has another feelings and emotions pack using Emoji's. Emotions + Shapes Free Printable Preschool Pack