Plants come in many different shapes and sizes. Kids love getting out in the garden, planting seeds, caring for them and watching them grow. In this Plant life cycle learning pack, children will learn about the stages of a plant life cycle while working on their math and literacy skills.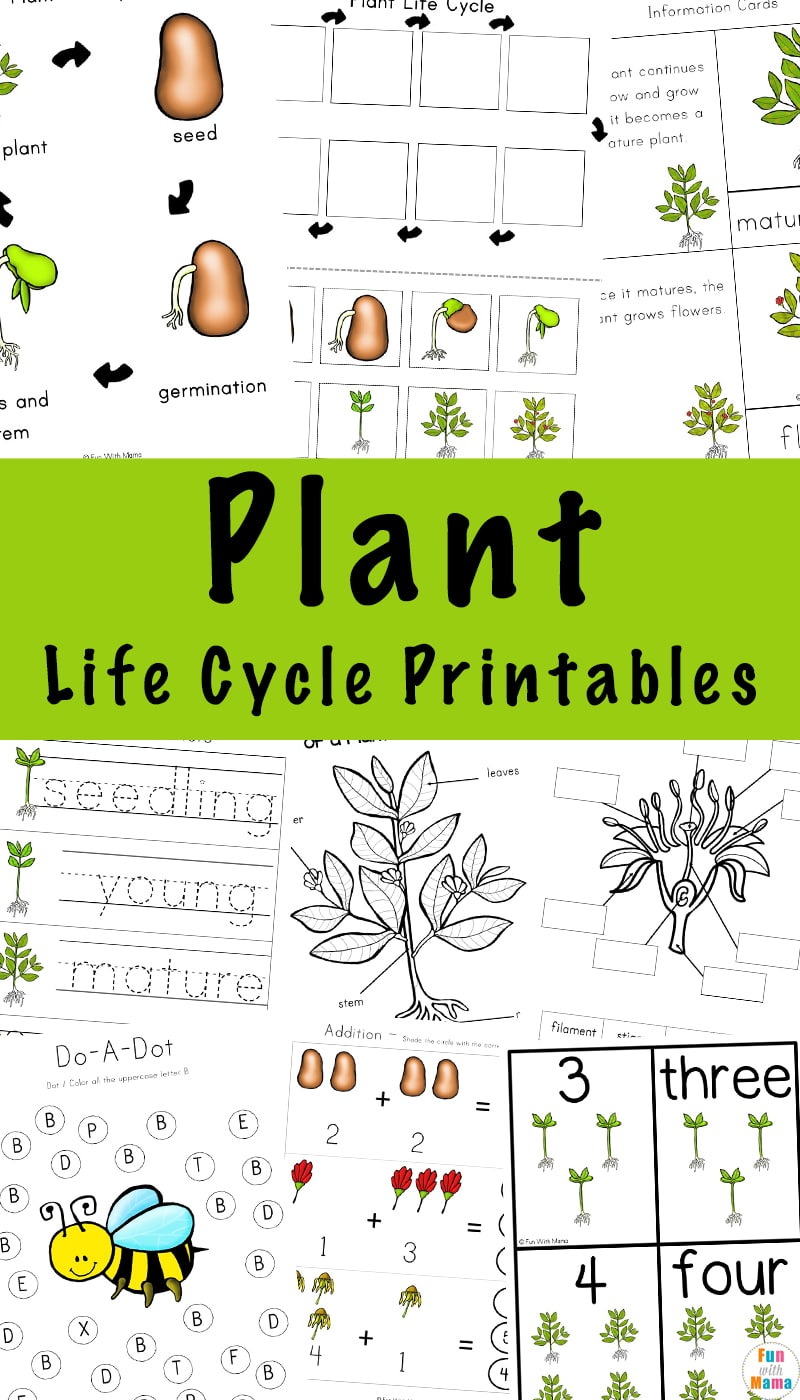 PLANT LIFE CYCLE LEARNING PACK
This Plant Life Cycle Learning Packis great fun printable pack for preschoolers and toddlers. With over 80- pages of fun, hands-on and written fun, your children will enjoy learning about the different stages of the a plant life cycle. The great thing is, many of these activities can be enjoy multiple times and in a variety of ways.
Materials Required:
Please note that affiliate links are used in this post.
Here are some items that pair well with these activities. You will use each of these items over and over during all my printable preschool activity packs.
This Plant Life Cycle Learning Pack contains 80+ pages and includes many activities.
In this printable pack, children will be introduced to the life cycle of a plant. There are a variety of math activities that help children with counting, skip counting, addition, subtraction and graphing.
There are also quite a few activities that focus just on the life cycle of a plant. These include different life cycle posters, a sequencing activity, information cards and a cut and paste parts of a plant and a flower activity.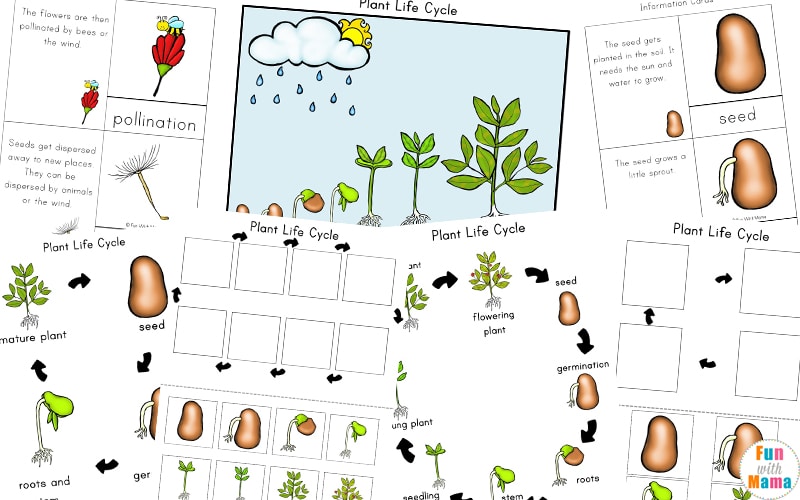 Other activities in this Plant Life Cycle Learning Pack include:
Montessori 3 Part Cards
Size Sequencing Cards
Number Puzzles
Number Cards Puzzles
Line Tracing Page
Count and Clip Cards
See and Stamp pages
I Spy Fun
Trace the letters
Story / Creative Writing Pages
WHERE TO GET THIS ACTIVITY
GET THE PLANT LIFE CYCLE ACTIVITY PACK HERE
Learn more about the plant life cycle through activities that incorporate math and literacy. The pack comes in color and black and white.
Tie this to an art activity by doing the Finger paint butterfly activity.