If you need a cool science activity to do for Earth Day or even some fun Earth Day crafts, then have fun making these Earth Day coffee filter earth paintings!
This preschool science activity is a fun way to learn about the mix of land and water on the surface of the Earth and is a fun recycled craft for Earth Day that is perfect for building fine motor skills as well as learning about the planet at the same time.
This classroom-friendly activity is also just as fun to do at home!
Hang the earth paintings in a sunny window and let the light shine through the earth once the paintings are dry. Because this activity only uses colored water and coffee filters, it is a wonderful Earth-friendly activity for Earth Day and kids will have a blast completing their paintings.
Your kids will ask to do this activity over and over again.
Coffee Filter Earth Paintings
MATERIALS REQUIRED:
THE ACTIVITY:
Here is how you make your own coffee filter earth paintings:
Coffee Filter Earth Painting Set-Up
The paintings work best if each child has 2-3 coffee filters for their earth painting. The colors show up better on thicker layers of coffee filters.
Spread out the coffee filters flat onto a tray for each child.
Each child will also need some colored water (the more dye in the water the deeper the colors) and a pipette.
Doing the Coffee Filter Earth Paintings
Show the children how they can squeeze the pipettes into the colored water and drip it onto the coffee filters.
Apply just a few drops of colored water at a time. If the kids add too much water at once, the colors will muddle and mix, and the earth paintings won't look as earth-like.
Once the coffee filters are saturated, lay them flat to dry.
Once the filters have dried, hang them from a window or classroom wall or bulletin board to celebrate the earth!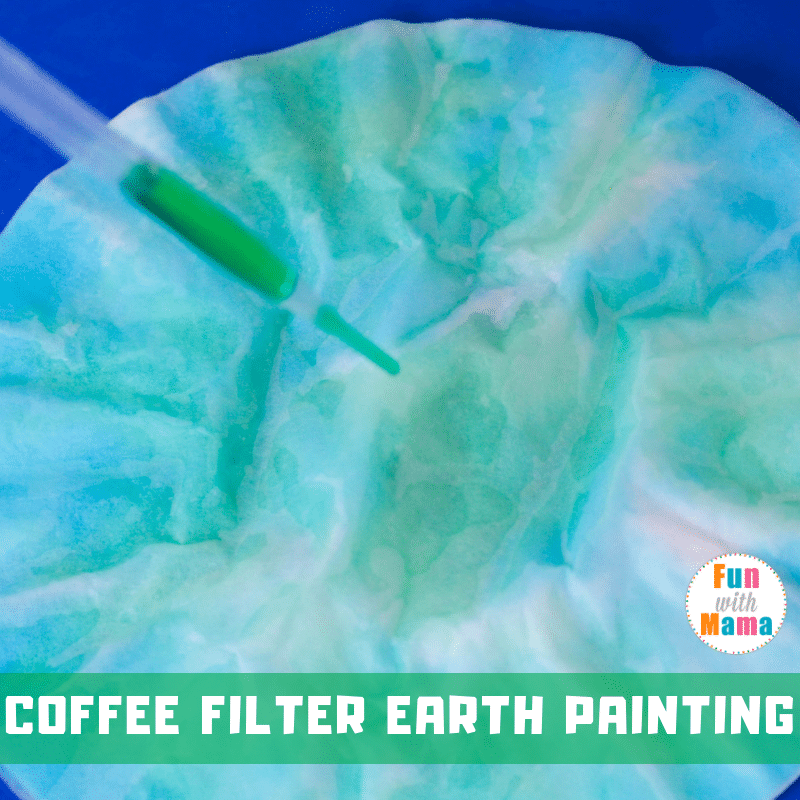 I hope you enjoyed the coffee filter earth painting activity.
Try coffee filter butterflies too! They are fun!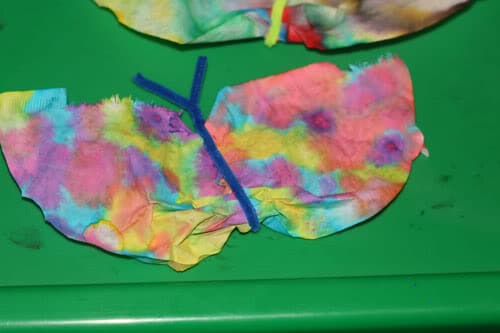 Find more of our YouTube science experiments video's here: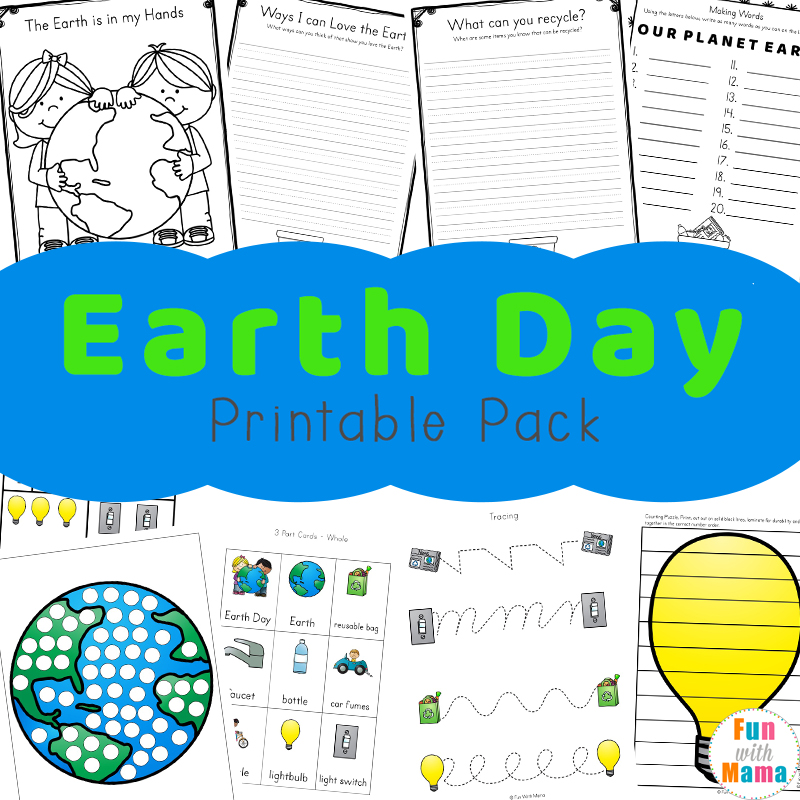 Other Fun Activity Ideas:
More Earth Day Activities