A couple of days ago, we walked out of our back door to find a huge praying mantis bobbing back and forth on the outside wall of our house.I created this Praying Mantis Life Cycle Printable Pack to learn more about the life cycle of this amazing creature that we had just observed. Have you seen them before? They are so cool to watch and hold. This one we saw was huge and the boys spent a lot of time sitting watching this fascinating creature. I like taking real life experiences to turn into the theme of activities that we do. This was the perfect opportunity to introduce a life cycle activity to my kids.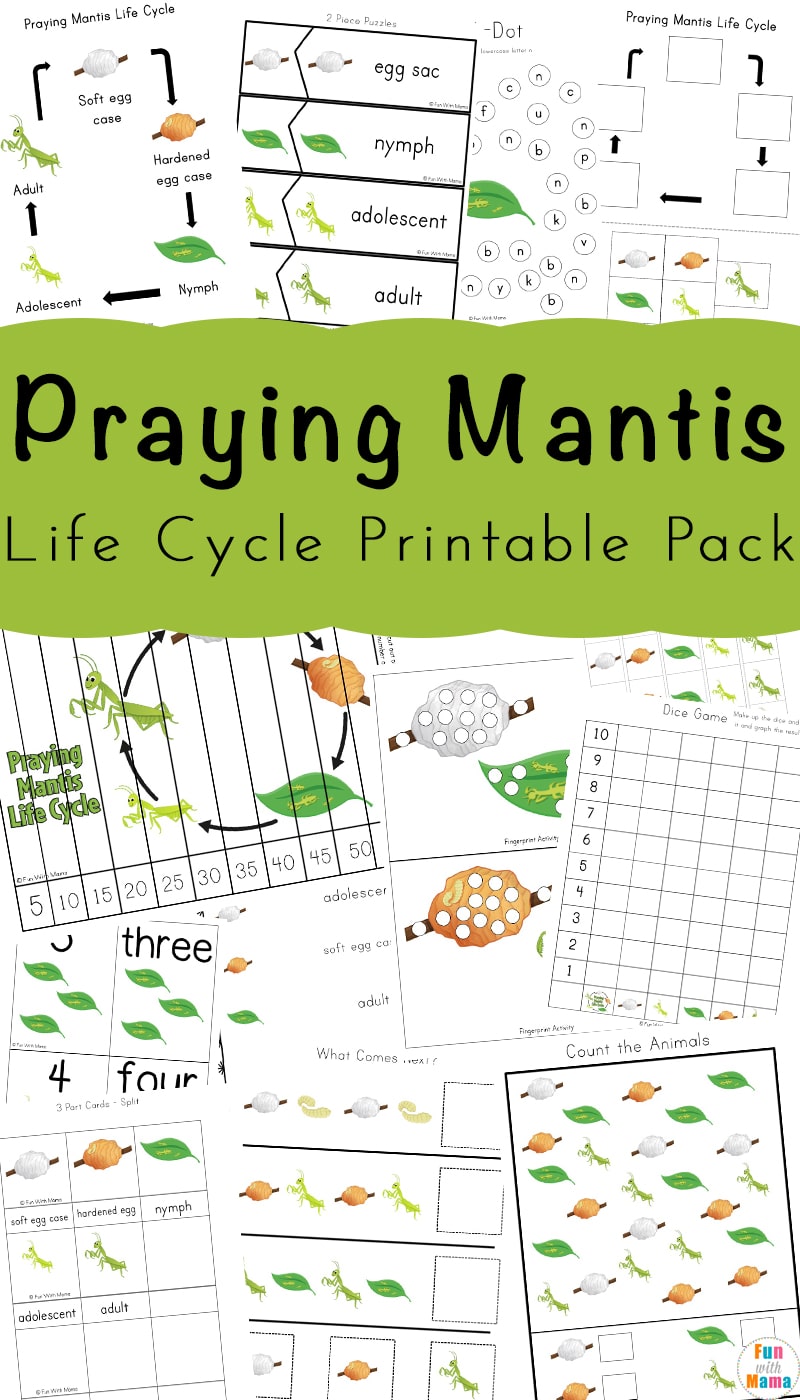 PRAYING MANTIS LIFE CYCLE PRINTABLE PACK
This printable activity set is excellent for children of any ages. Kids of all ages will enjoy learning about the life cycle of praying mantis specifically. We have also included math and literacy activities with a praying mantis theme that may be more suitable for children in preschool or kindergarten.
Materials Required:
Please note that affiliate links are used in this post.
Here are some items that pair well with these activities. You will use each of these items over and over during all my printable preschool activity packs.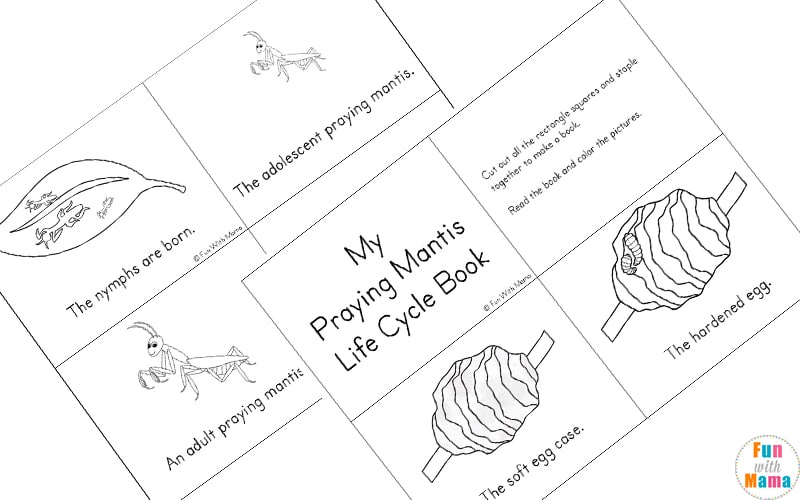 This Praying Mantis Life Cycle Printable pack contains over 70 pages and includes many activities.
Since my kids wanted to learn more about Praying Mantises, I included a life cycle chart. This chart helps kids see the progression of this incredible insect. Whether your kids love to seek out and hold insects or not, this will be interesting! My daughter gets the geebies super quickly when it comes to bugs, and she still enjoyed this activity!
To add an element of hands on learning, we included a cut and paste praying mantis life cycle activity and life cycle book. We can show them the life cycle chart over and over but when they get in and start working with the activity, they will truly start to learn it. The book contains fun facts, life like pictures and is fun to read!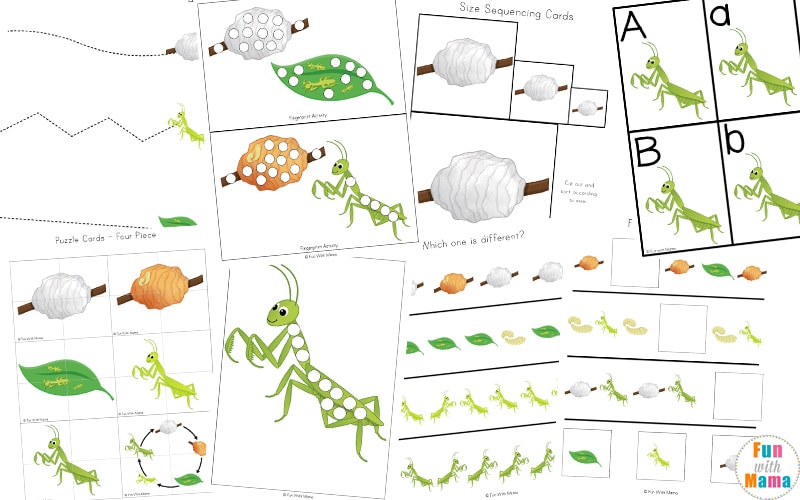 When I create activity packs, I like to focus on activities that my kids already enjoy. For instance, you can't keep puzzles away from my daughter. She LOVES puzzles. My son on the other hand would rather play I Spy games or color. I have included activities like these that all work around the praying mantis theme. Your child will learn about Praying Mantis facts with the information cards. They will also learn about Praying Mantis eggs and how the Praying Mantis egg sack hardens.
To incorporate math and literacy, I have also included number cards, number line activities, writing prompts, and more. This is an all around excellent activity pack with a super fun spring theme!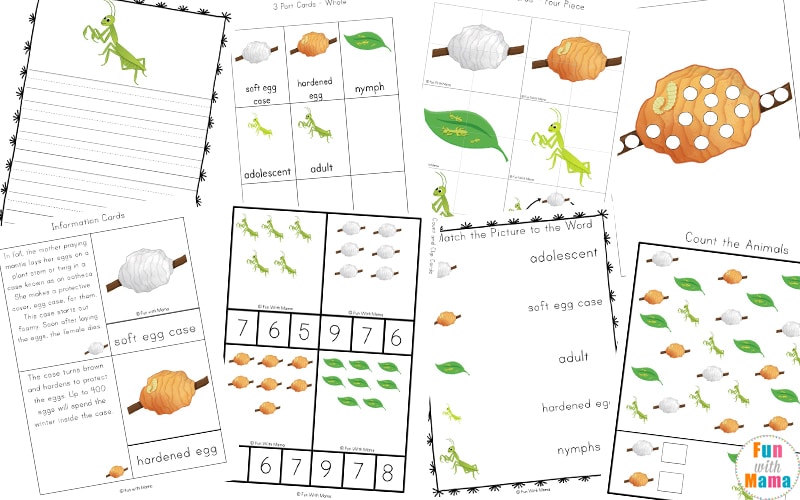 Where to get this activity pack?
GET THE PRAYING MANTIS LIFE CYCLE ACTIVITIES PACK HERE
This Praying Mantis activities pack includes color and black and white activities that incorporate math and literacy skills.