These printable letter B crafts for preschoolers, pre k and kindergarteners include a printable lowercase b is for butterfly and letter B is for Bee craft. My 2 year old toddler and 3 year old daughter love our printable letter crafts. Add these simple activities to your letter of the week curriculum.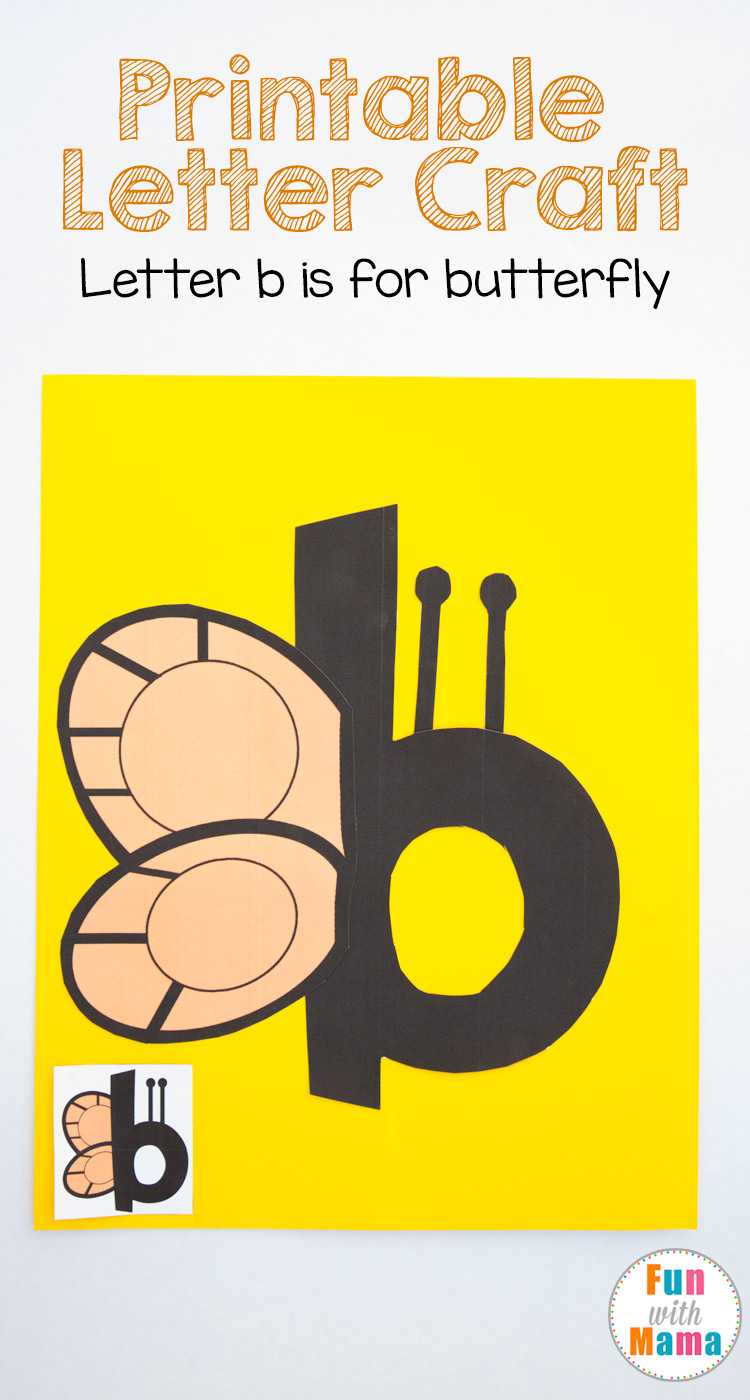 Printable Letter b Crafts: b is for butterfly
My NEW updated alphabet crafts activity pack is such a fun way to learn about each letter of the alphabet through hands-on activities. You can easily use this as a great letter of the week craft idea whilst incorporating multiple elements of learning.
Materials Required:
Please note that affiliate links are used in this post.
We buy all of our material with our Amazon Prime Account because it is free 2 day shipping. You can try the Amazon Prime Account here.
Letter b is for butterfly Craft Activity
This activity encourages a child to work on their fine motor skills, visual perception and hand eye coordination. They can also be reminded of the letter b sound.
Younger preschoolers and toddlers will need you to cut out the pieces for them but older preschoolers, pre k and kindergarteners will be able to cut these pieces out themselves.
Step 3: Glue according to the example.

I like to have the kids glue the pieces onto a colorful piece of card stock so that they can add it to their alphabet notebook. My toddler loves to go through all the letter crafts that she has done.
Letter B is for Bee Craft
You can find the FREE uppercase letter B is for Bee printable craft here.
Printable Letter B is for Butterfly Craft Activity for #preschool #kids and #toddlers http://bit.ly/2gBISge
Get the alphabet crafts bundle here:
The Alphabet Crafts Are Also Included In These Bundles:
More Letter B Activities:
My Letter B Favorites:
Letter B Crafts from other blogs:
Our Alphabet Favorites
Tried, tested, and loved by us here at Fun With Mama.