Rumpelstiltskin is an exciting story of a poor miller's daughter who is forced to spin straw into gold, which of course, she couldn't. A strange little man helps this poor girl and in exchange would like her first born child.
When the time comes, the girl doesn't want to give her baby away, so is given three days to guess this little man's name. This Rumpelstiltskin Printable Pack will help extend the learning once you have finished reading this great fairy tale.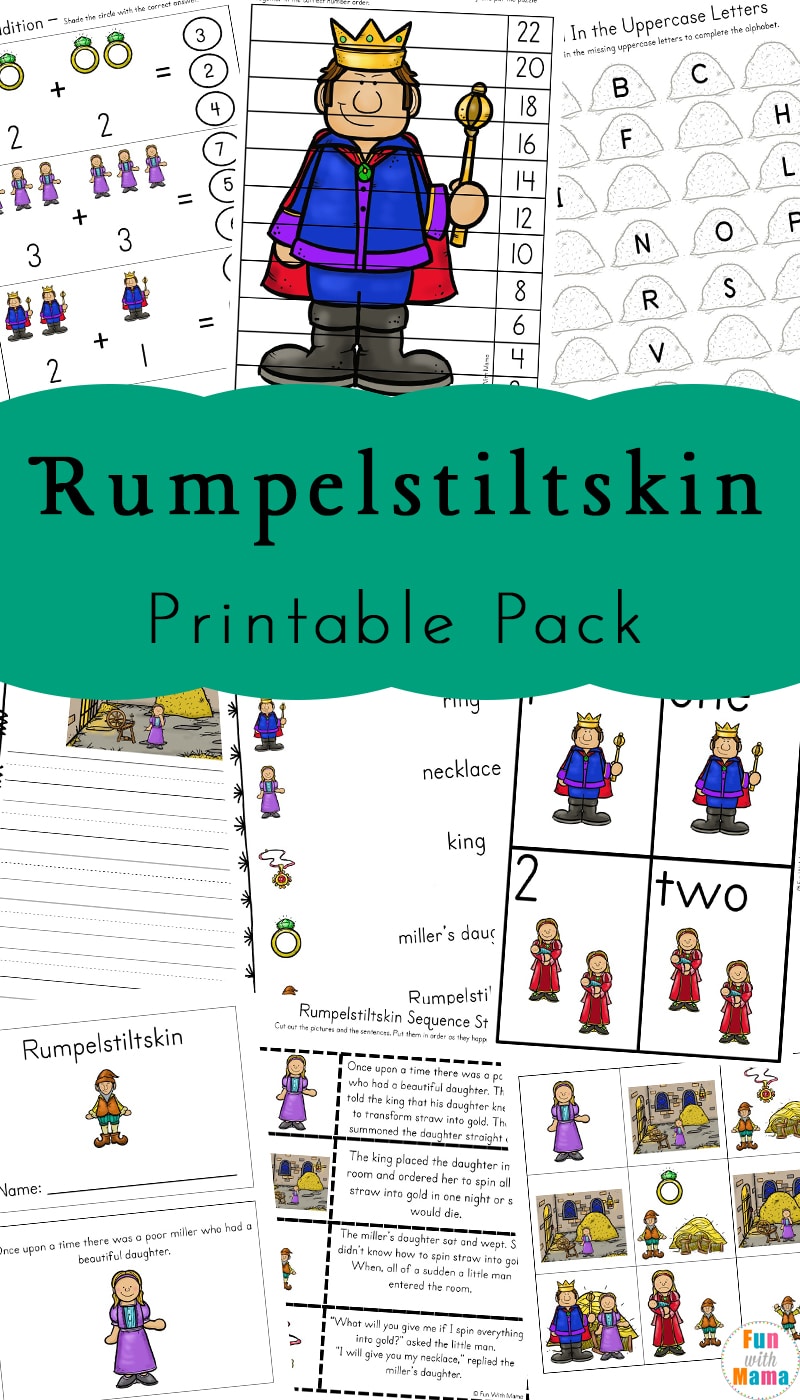 RUMPELSTILTSKIN PRINTABLE PACK
Written by the Brothers Grimm, this fairy tale has been changed and adapted many, many times, over the years, though the main story line hasn't changed too drastically.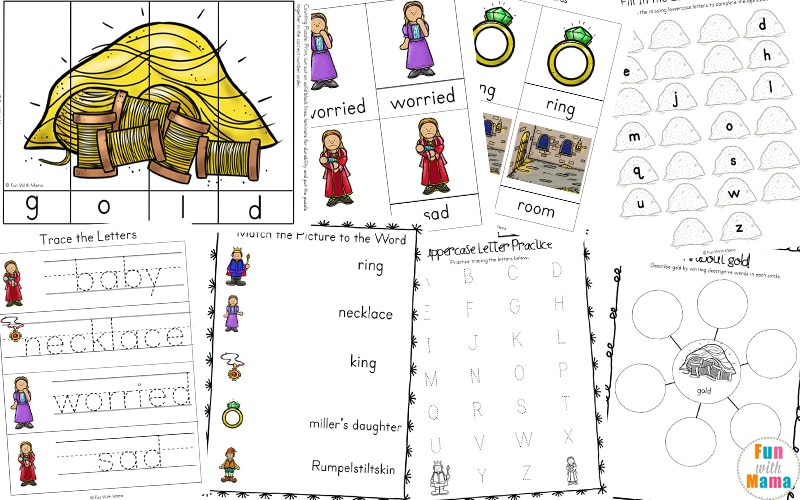 Materials Required:
Please note that affiliate links are used in this post.
Here are some items that pair well with these activities. You will use each of these items over and over during all my printable preschool activity packs.
This massive 93-page printable pack contains a multitude of simple math, literacy, color and sequencing activities that all kids in preschool and kindergarten will enjoy.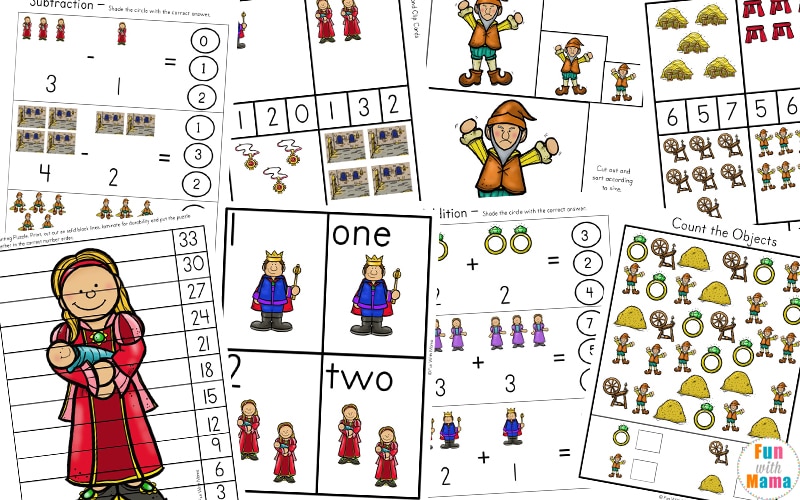 Included in this printable pack is a small book that contains a simplified version of the fairy tale. This is a great way to start teaching your child about story sequencing. This book could be laminate it and stapled together or keep it together with a binder ring for children to practice their reading over and over again.
Next, there are story sequencing activities that relate to this fairy tale. These include story strips as well as a couple of cut and paste activities of various levels. There are also printable puppets that children can cut out, stick to a paddlepop stick and use while reading the small book or completing the sequencing activities.
This printable pack also includes a variety of math activities such as number puzzles, counting to ten cards, I Spy fun, count and clip cards, simple addition and subtraction.
All the regular fun activities such as tracing the lines, maze, fingerprint activities, odd one out, what comes next? And size sequencing cards are also included.
Where to get this activity pack
GET THE RUMPELSTILTSKIN ACTIVITIES HERE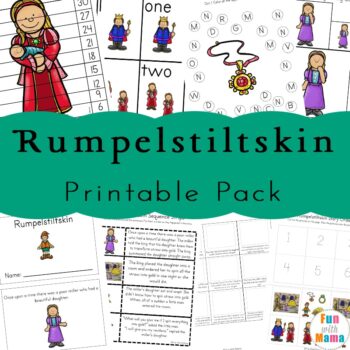 Explore these Rumpelstiltskin activities and bring the book and fairytale to life! Activities include math and literacy activities too.