If you're like a lot of parents, the idea of potty training your toddler can be a little daunting. But it doesn't have to be! We're going to help you turn an otherwise stressful situation into one that is both fun and rewarding.
All you need is our printable potty training chart and a little bit of patience, and you are good to go!
Your little one will absolutely love tracking their potty-use progress and it couldn't be easier to use. Keep reading to learn all about how to use your printable potty training chart and why it will help make your potty training experience easier than ever.
Be sure to check out my Kids Schedule Morning Routine For School as another way to get organized and ready for the day!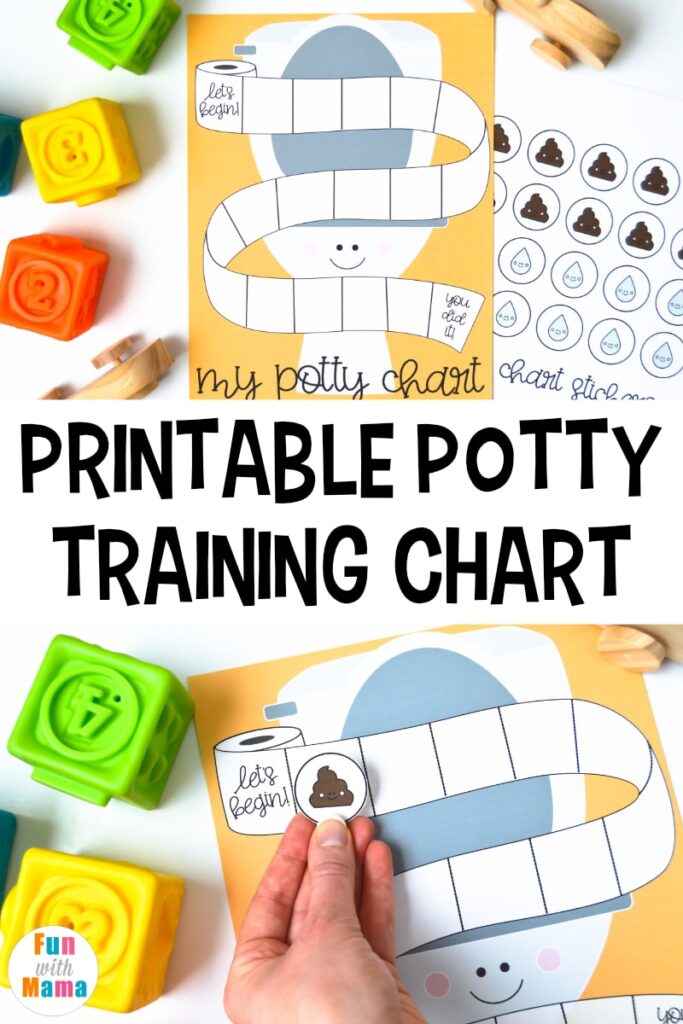 Please note that affiliate links are used in this post. That means that if you purchase through one of these links, at no extra cost to you, this site will earn a small commission.
Printable Potty Training Chart for Toddlers
The great thing about using this free printable potty training chart is that it's a great way to involve your child. Part of potty training is encouraging your little one and giving them positive reinforcement! This potty chart printable shows them the progress that they're making so that they can build their confidence!
Printable Potty Training Chart Supplies:
Laminator (Optional)
Stickers/Markers or another way to track your child's progress (or cut out and use the included potty chart stickers!)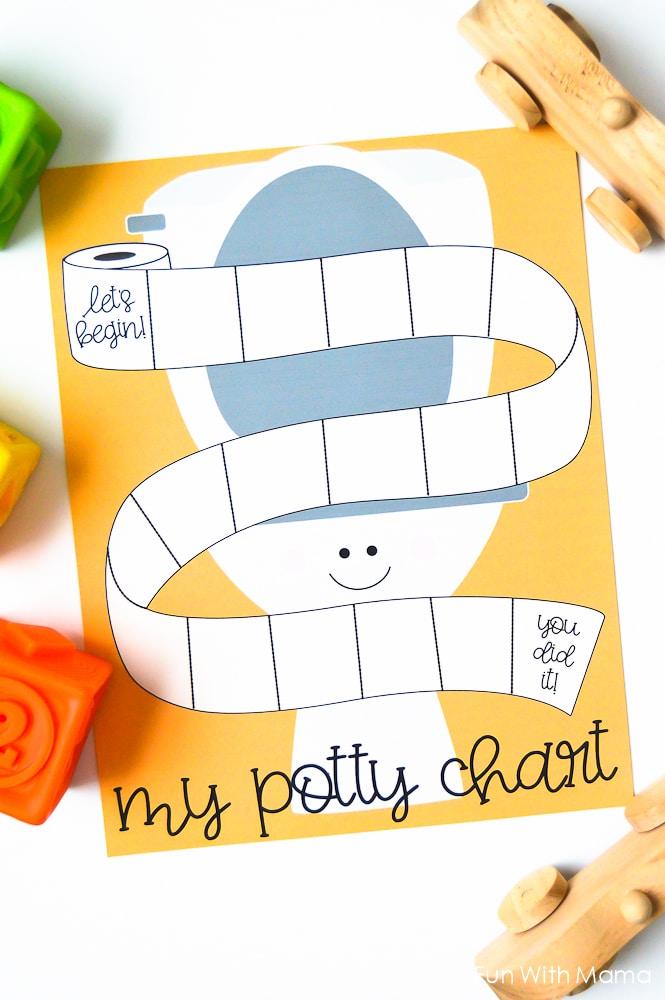 How To Use A Free Printable Potty Training Chart PDF
If you're wondering how to use your printable potty training chart, it really couldn't be easier.
Simply print the chart on some sturdy paper or cardstock, and consider running it through a laminator (or using some self-laminating sheets).
This is an especially good idea if you plan to keep the chart in the bathroom as it will be better protected from any water splashes.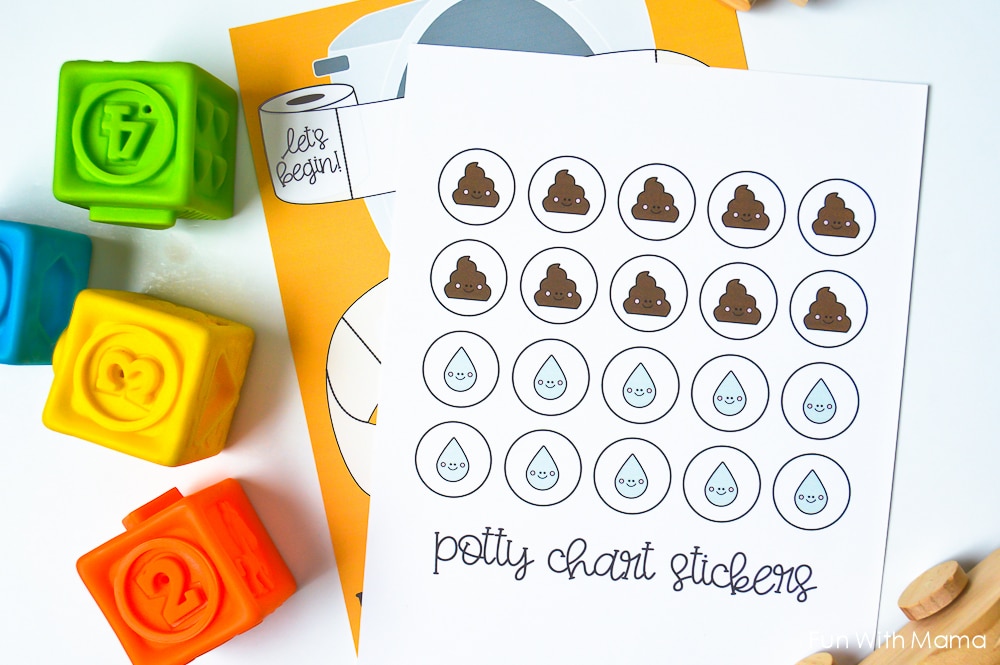 Next, choose a way to keep track of your child's progress. When they successfully use the potty, go ahead and mark off space. You could cross off the squares with a marker, invest in some fun potty-themed stickers, or you could choose to use the included printable potty chart stickers.
To use them, simply print off the page onto some paper and cut around each circle. Pop some tape or glue dots onto the back and use them as you would regular stickers (you could also print the stickers directly onto sticker paper).
Your little ones will love seeing cute poop/water splash designs as they proudly place their sticker on the space.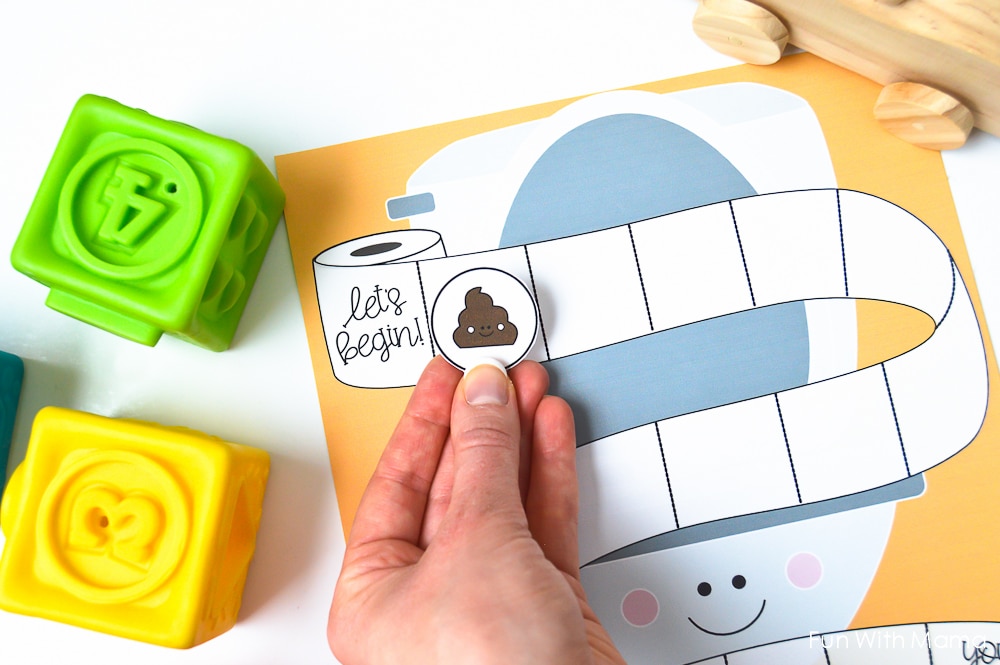 Rewards for Potty Training
If you're finding that your kiddo needs a little more motivation during their potty training, try adding some rewards!
Simply write the word "reward" or the reward ideas themselves on a few select spaces. When they reach that space on their toilet paper trail, they get that reward! So fun, right?
If you need some reward inspiration, take a look at the following list:
Dollar store toys
Trip to the park or pool
Family movie night
Their favorite candy
Coloring book/crayons
Playdate
Screen time
Stickers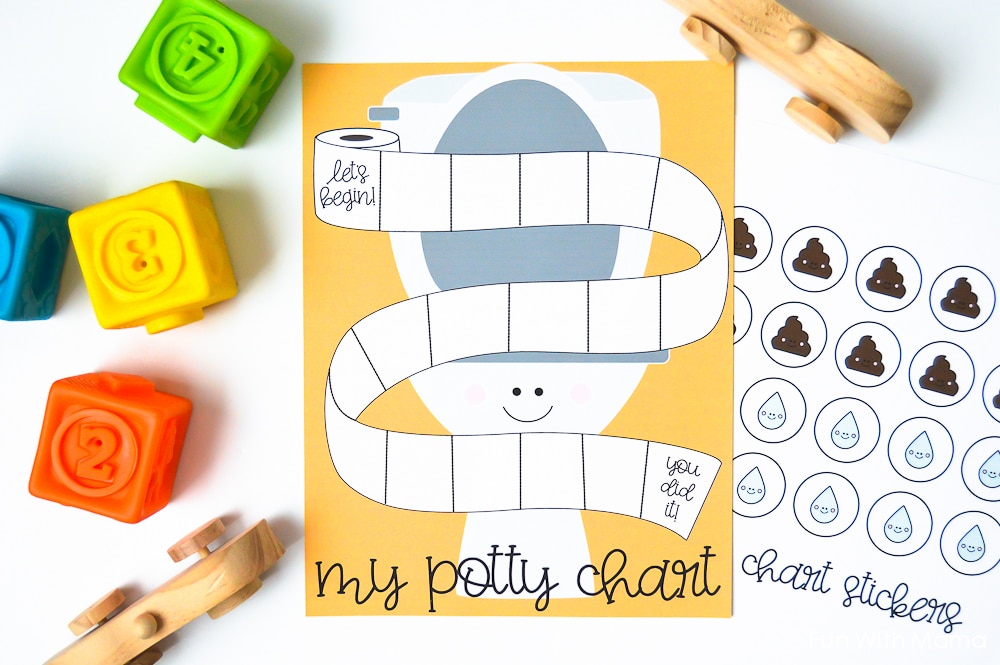 More Party Training Chart Ideas
If you're looking for even more printable potty training charts, we've rounded up a few of our favorites below! Each of these features a fun design and other ideas that little kids will absolutely love.
One of the best parts about using a printable potty training chart is that it helps to engage your child in the process, and makes it more of a game rather than a chore.
This will help keep them interested, which means that everyone is in for a shorter, less stressful, and more FUN experience!
Where to get the activity
GET THE POTTY TRAINING CHART HERE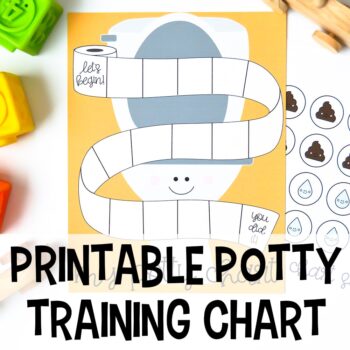 Already a subscriber? No problem. Just enter your details above so we can send this printable directly to your inbox.