Do your kids love shark week? It is a great time to learn a lot about these amazing animals that are constantly lurking around in the oceans. This great shark printable activity pack contains a variety of math and literacy activities all revolving around these incredible sea creatures.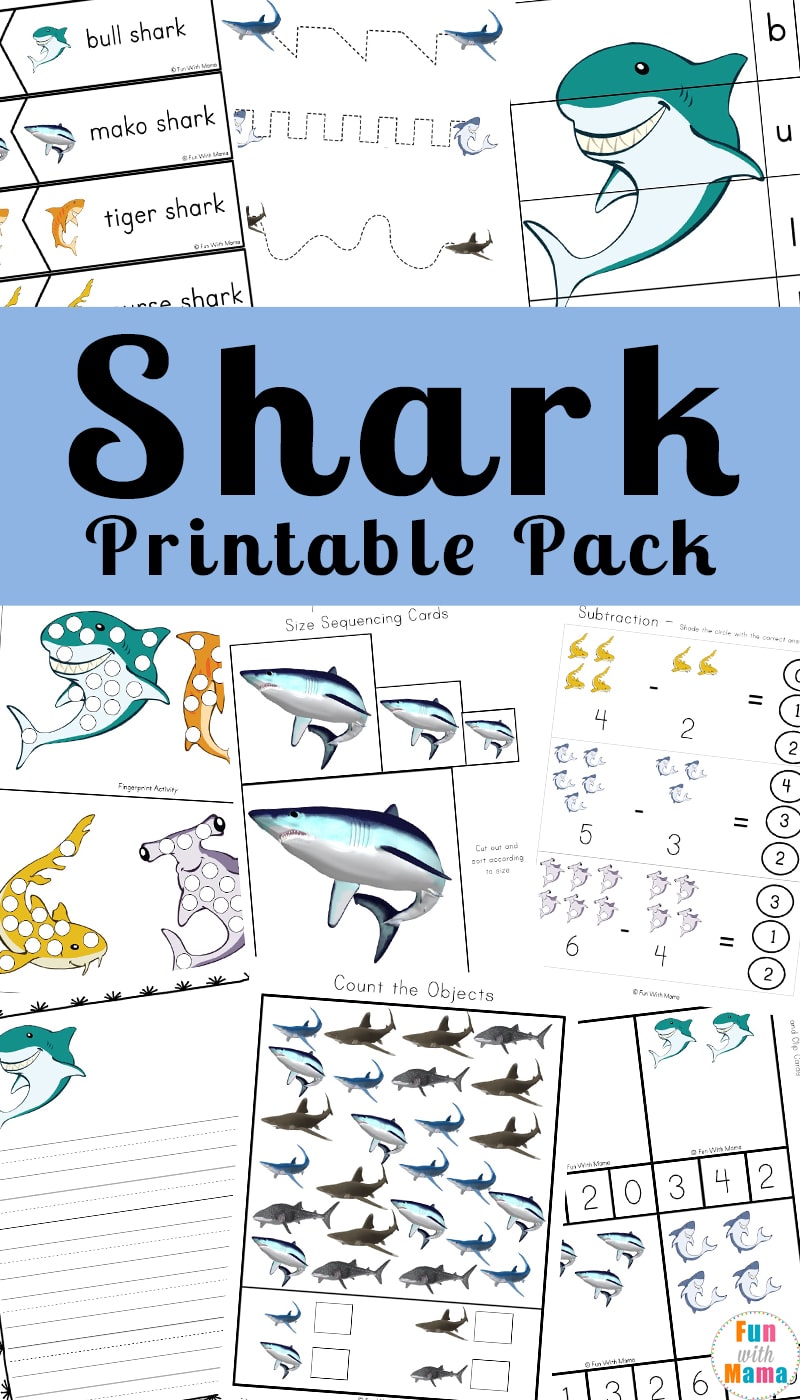 Shark activities for kids
Aimed at children ages three through eight, this fun Shark Printable Pack includes a variety of math and literacy activities.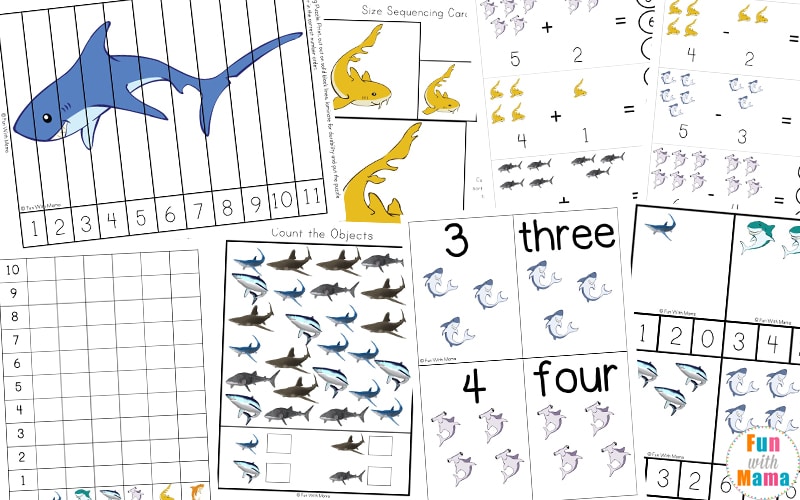 Materials Required:
Please note that affiliate links are used in this post.
Here are some items that pair well with these activities. You will use each of these items over and over during all my printable preschool activity packs.
This Shark Printable pack contains over 85 pages and includes many activities.
In this printable pack, children will be introduced to 10 different species of sharks: the blue shark, the mako shark, the oceanic white tip shark, the whale shark, the bull shark, the great white shark, the hammerhead shark, the nurse shark, the thresher shark and the tiger shark.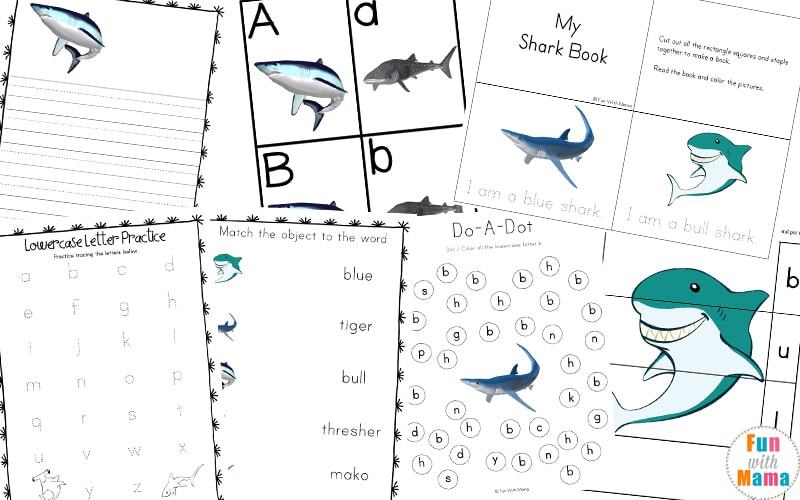 Included in this Shark Printable Pack, there are a variety of math activities that help children with counting, skip counting and graphing. At the end of this pack, you will find a mini book in which children are able to learn to read and trace the names of each of the sharks.
Other activities in this Shark Printable Pack include:
Fingerprint letter activity
Color Matching Clip Cards
Montessori 3 Part Cards
Size Sequencing Cards
Number Puzzles
Word Building Puzzle
Number Cards
I Spy Fun
Puzzles
Line Tracing Page
Count and Clip Cards
Cutting Practice page
See and Stamp pages
Trace the letters
Story / Creative Writing Pages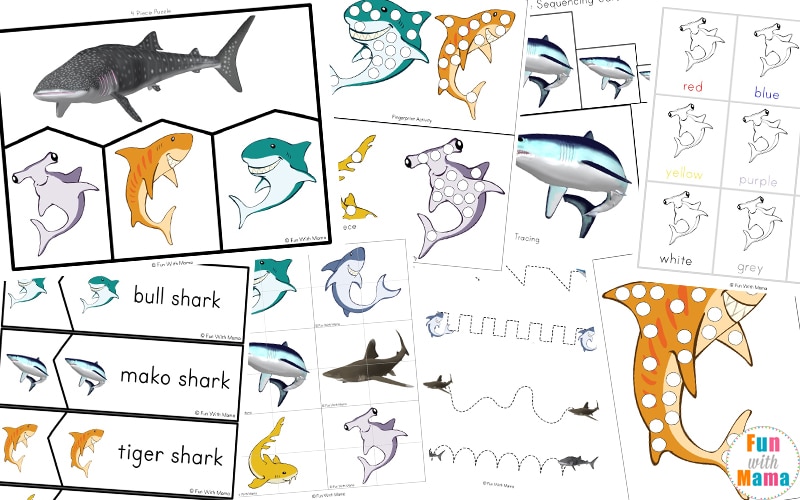 WHERE TO GET THIS ACTIVITY
GET THE SHARK ACTIVITIES PACK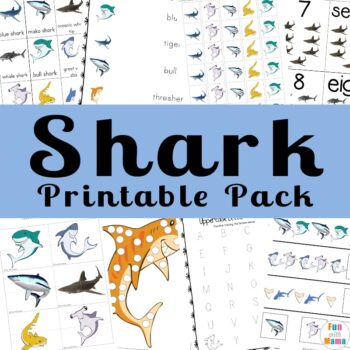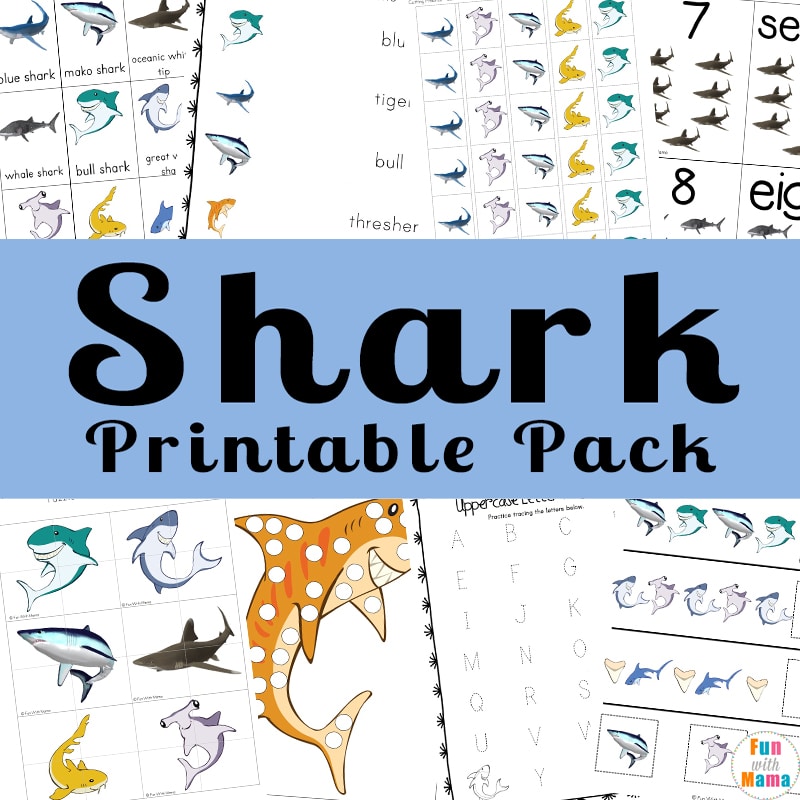 The shark activities pack comes in color and black and white and is filled with shark themed fun.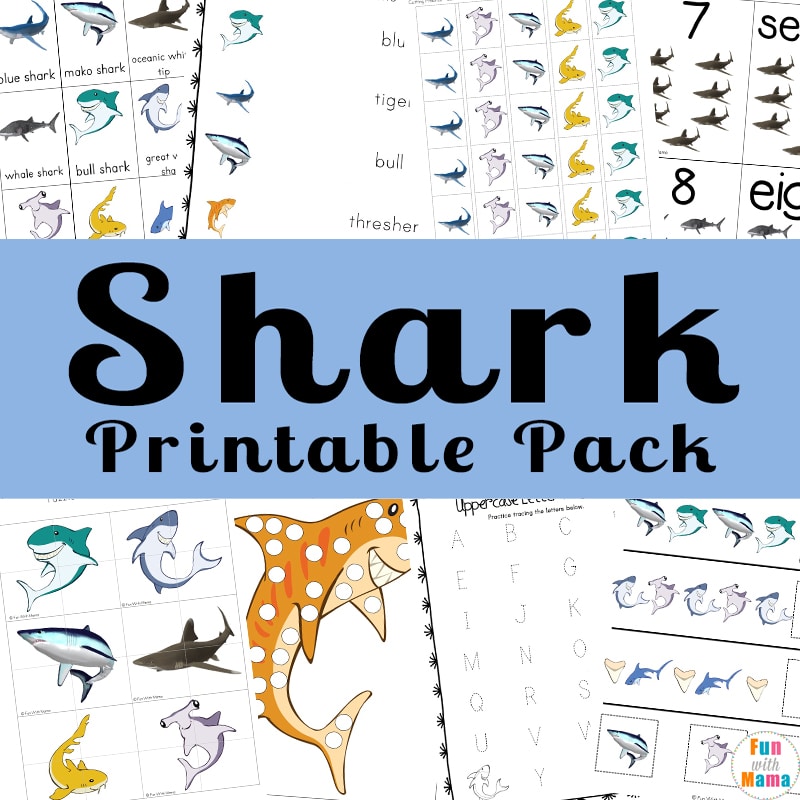 More ocean themed activities: