These Summer Bingo printables are great for everyone getting together and having fun while learning at the same time. They contain thirty-two different Summer-related objects and thirty different game boards, so there is lots of fun waiting for families, homeschoolers, and classrooms.
Not only is Summer Bingo a fun game to play at home but it's also a fun one to play when traveling as well. And let's be real…playing bingo anywhere is always a good idea!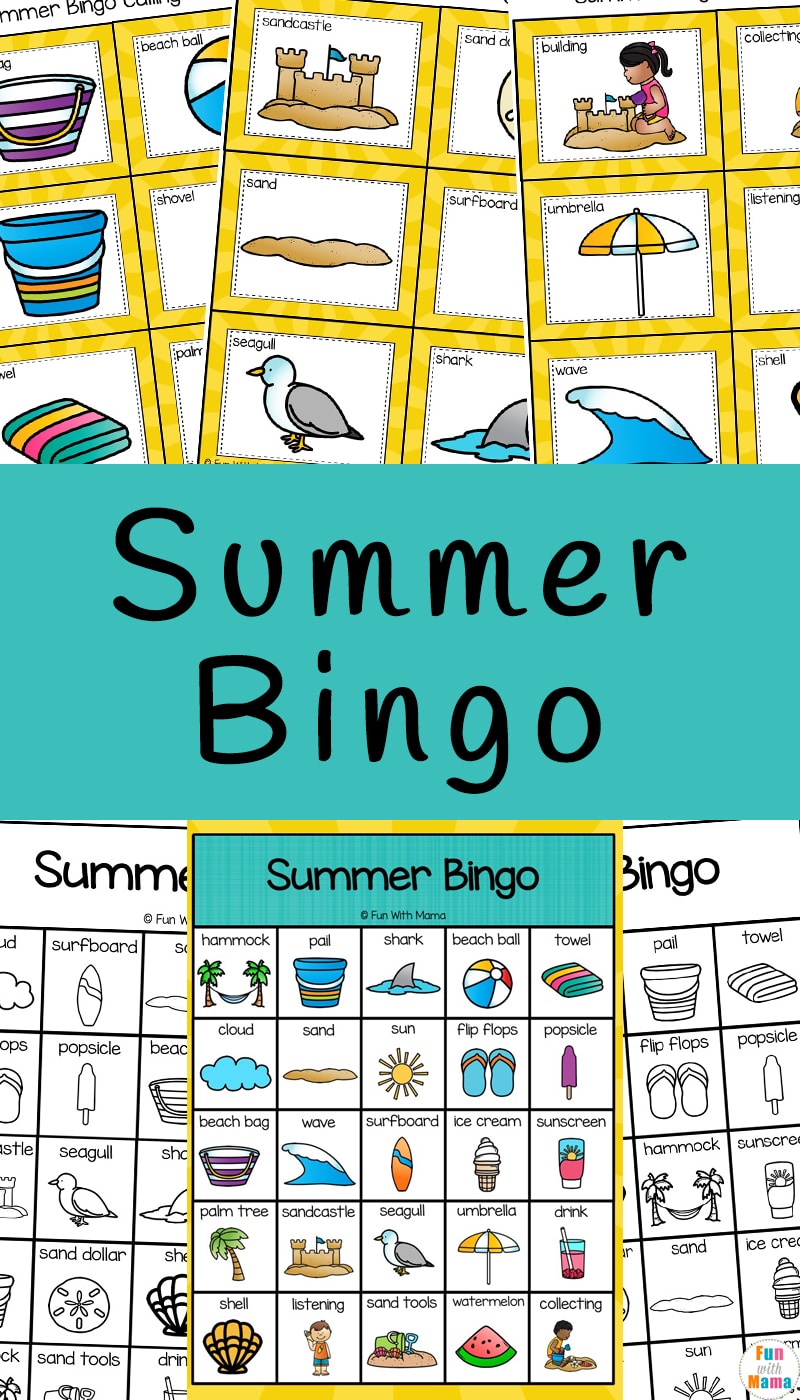 Summer Bingo Game
This Summer Bingo pack contains all you need to have fun this hot, Summer season while cooling off inside playing a simple, yet fun game that people of all ages can enjoy.
Materials Required for Summer Bingo:
Cardstock ~ to print the cards and boards out on
Laminator ~ to laminate the cards and boards
Bingo chips or markers to place on the boards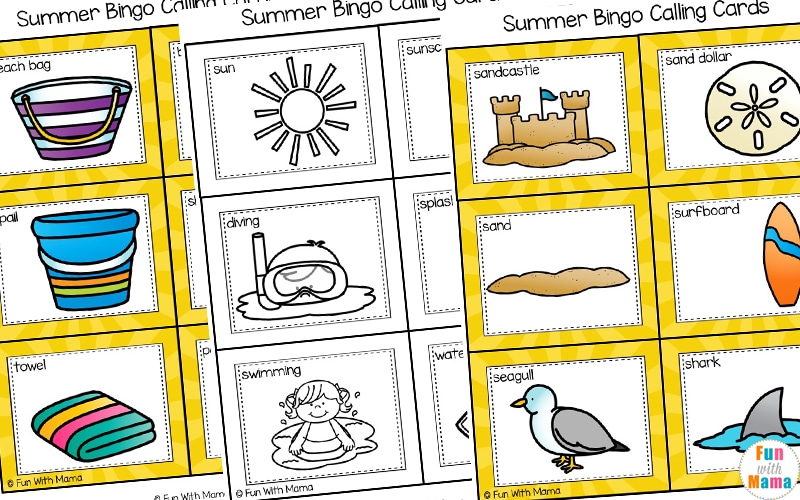 This Summer Bingo printable pack contains calling cards as well as thirty different bingo boards all with a Summer theme.
With thirty-two calling cards containing all different Summer related images, there is lots of fun and learning to be had over this Summer. Also included are thirty different bingo boards, each containing twenty-five different images. These boards contain the name of the image as well to help children with matching the images to the words.
While playing this fun Summer bingo, children will be reviewing their vocabulary, word recognition, and fine motor skills while using manipulatives to mark their images and of course, picture and word recognition.
How to Play this Summer Bingo game
Obviously, this activity does not take a lot of time or effort to put together. To prepare, print out the calling cards and the bingo boards in white cardstock or paper. Laminate the bingo boards, cut out the calling cards and laminate them too.
The first person to get a BINGO wins! (You can pick and choose on how you want the bingo lines to be set up: straight, diagonal, etc.)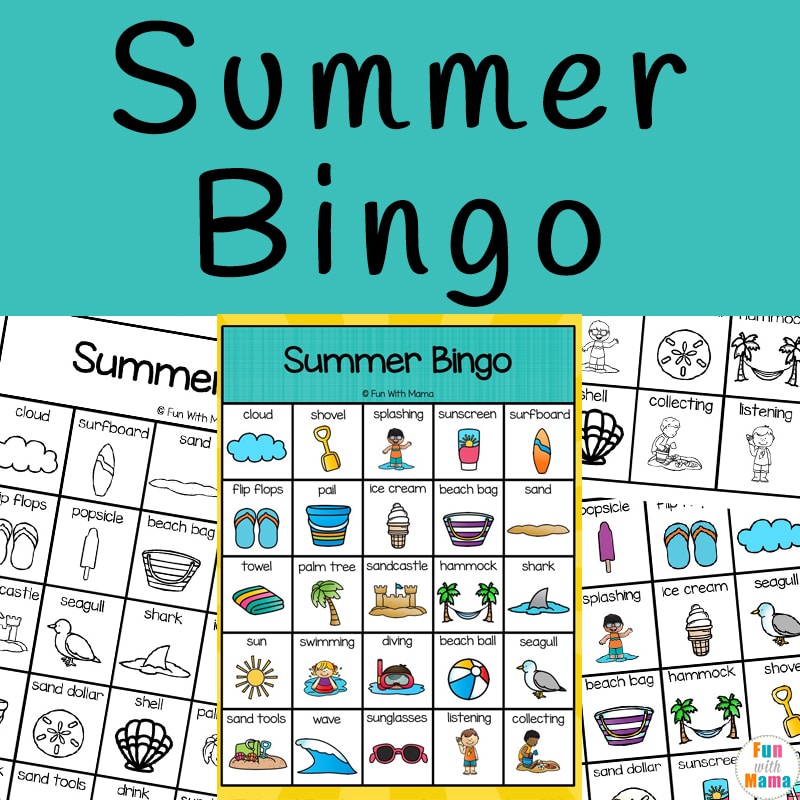 Fun Prize Ideas for this Summer Bingo
Who doesn't love prizes? Make certain to not make this summer bingo game too competitive but having a small reward can be fun!
Some simple idea for fun bingo prizes for kids might be:
Candy
Ice Cream Cone
Sandbox Toys
Bubbles
Extra screen time
Keep the prizes small and enticing for the kids!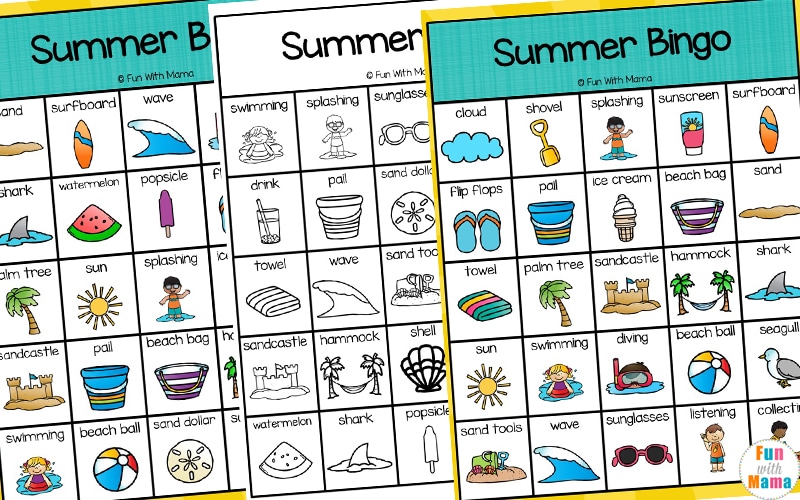 Store together in a clear document folder with the calling cards held together in a zip lock bag as well as a zip lock bag containing manipulatives that can be used as markers on the boards.
There are two options available for this Summer-themed bingo pack; a very pretty, colorful version and a black and white for those who want to save their color ink.
Also, check out this Bingo Variety Pack. It includes 10 themes in color and black and white with 4 Bingo Boards each.
WHERE TO GET THE ACTIVITY
GET THE SUMMER BINGO GAME HERE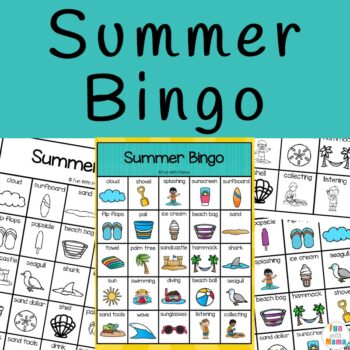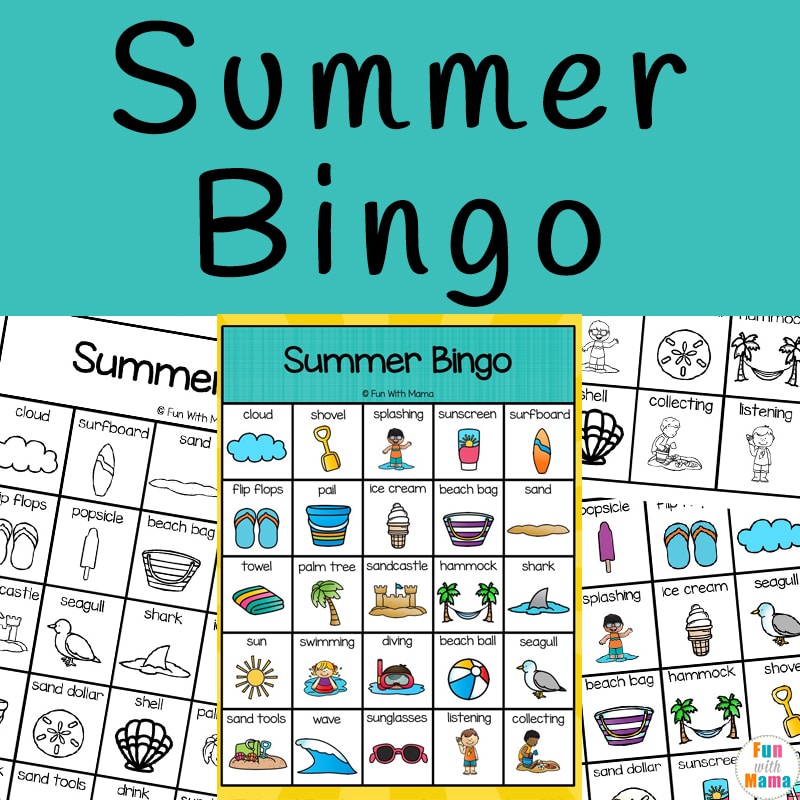 Includes 30 Bingo game cards in color and black and white that is perfect for classrooms!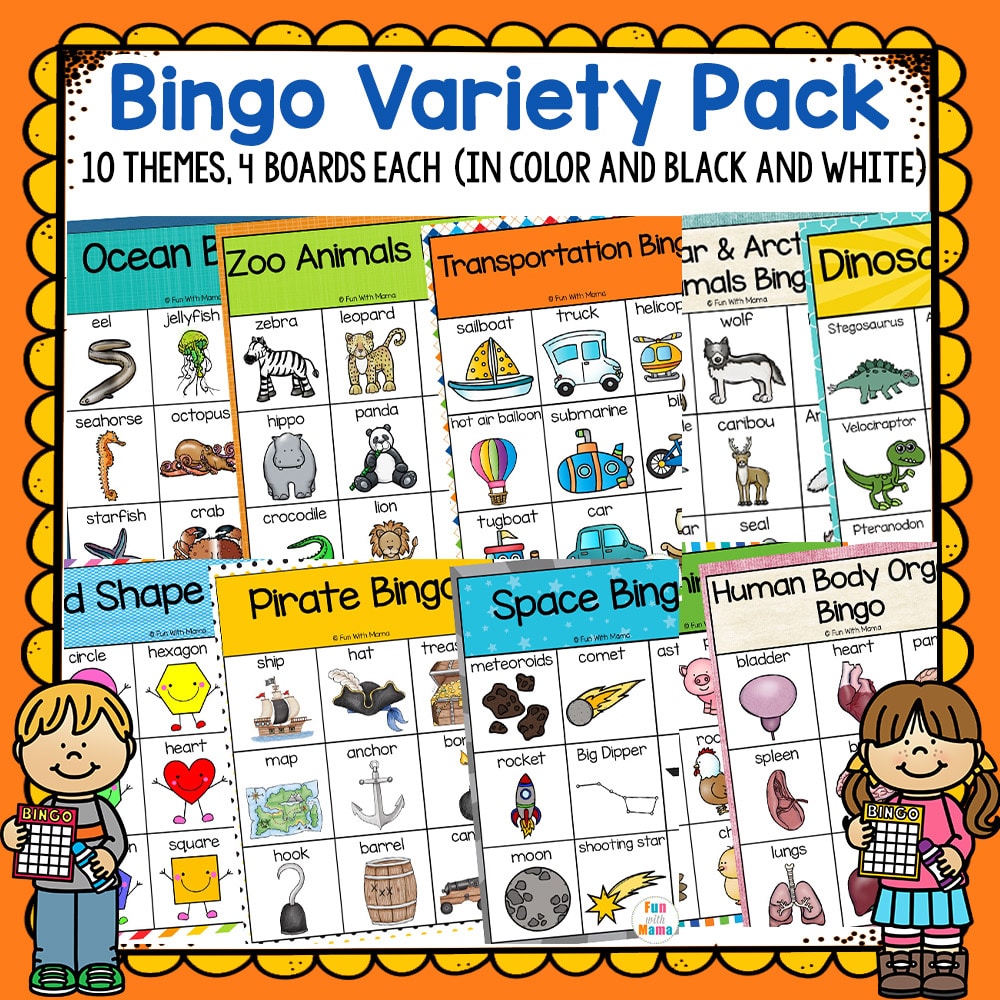 Don't forget to check out our other fun Bingo printables as well: