Are you ready to have more germ activities for preschoolers? These simple germ activities listed below are fun and full of learning!
Now more than ever, it's time to educate our children about the importance of germs and how we can keep ourselves and our hands clean and germ-free. These germ activities for preschoolers are a great way to show them the importance of handwashing as well as doing their part to stop the spreading of germs.
When it comes to teaching our children about germs, we've all said the same things to them till we're blue in the face. "Cover your mouth when you cough", "Sneeze into your elbow", "Keep your hands out of your mouth", and "Stop touching your face". (and these are things that we should be doing as adults, too!)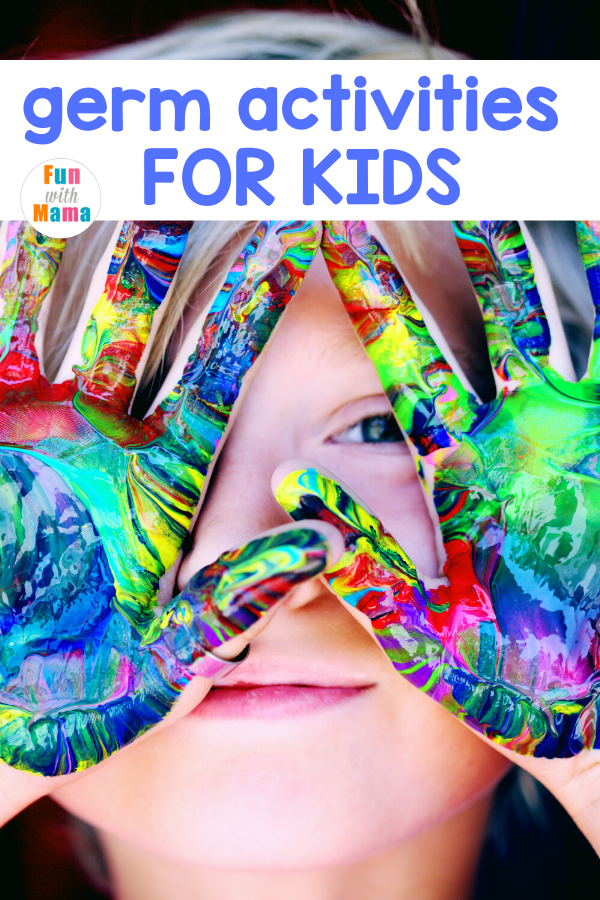 Great Germ Activities for Preschoolers
If you're looking for some simple germ crafts and activities that your children will enjoy and actually learn from, here are some great ideas that you can easily do this weekend.
Germ Crafts and Activities for Kids
These simple germ activities for preschoolers prove that you can combine learning and fun!
Your child is certain to this love this simple playdough craft that teaches all about germs and what you can do to combat them!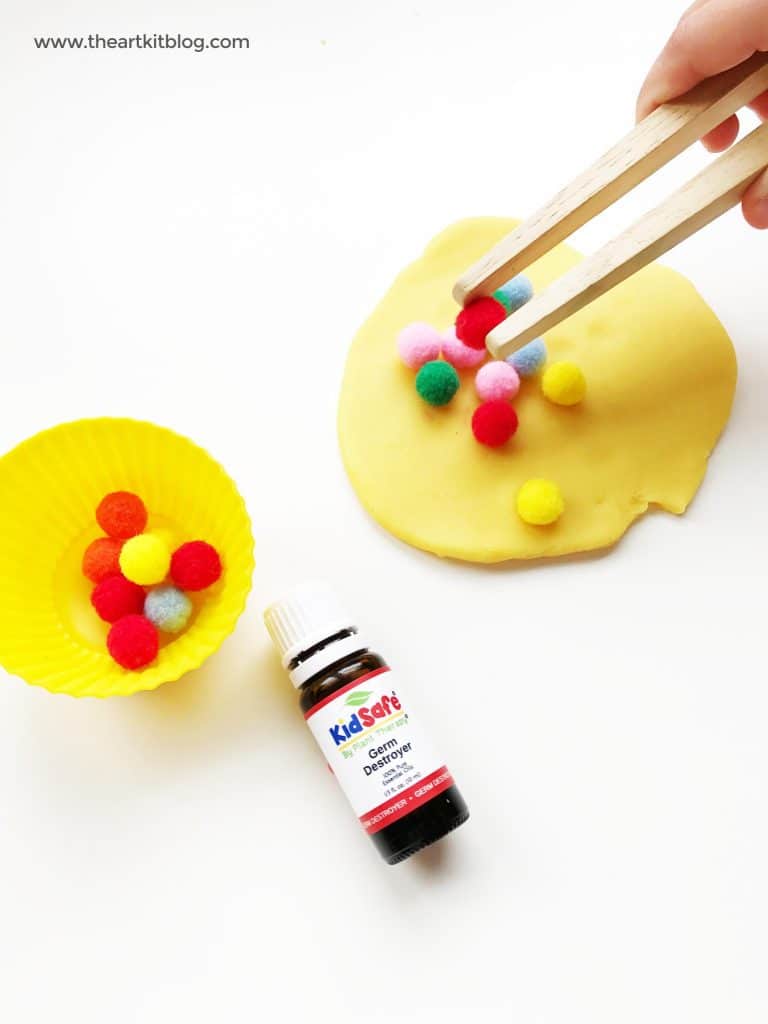 This experiment will show your child how germs spread on hands and will also show them how to scrub away that glitter (germs!) as well.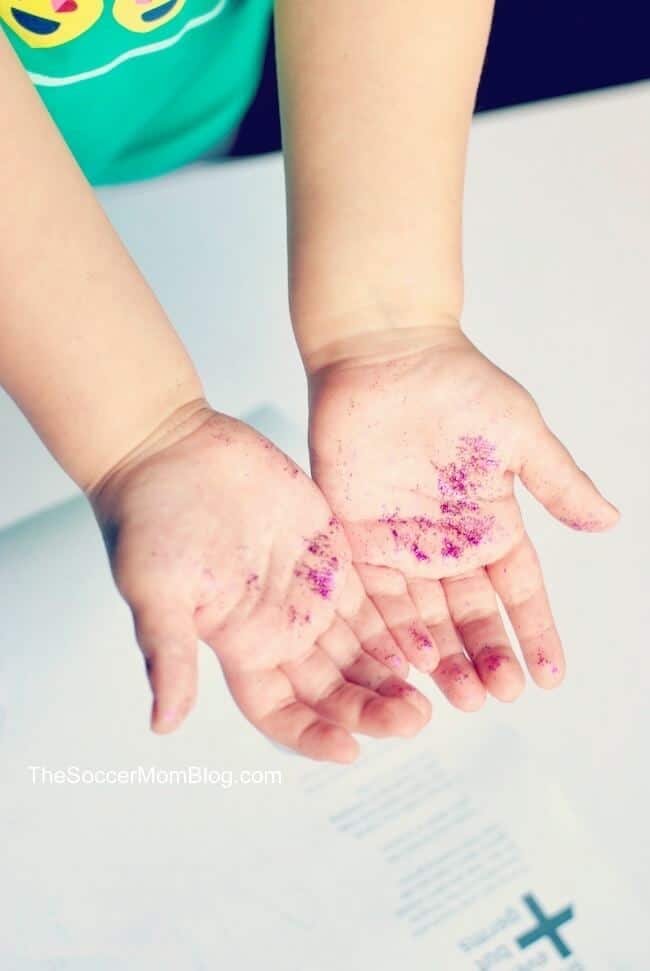 This is a fun way for your child to create their own germs and learn about them as well.
If your child loves to read, why not let them read all about germs and hygiene as well? This list of books is perfect for a long weekend or a week at home.
If you want your kids to start washing their hands more regularly, why not make some adorable unicorn soap together at home?
Teaching children about how far and fast germs can spread is a whole lot more simple with this science experiment!
Even when talking about germs, there's still a chance to make beautiful artwork!
Just like glitter, germs get on anything and everything that they touch! This activity showcases that perfectly for your child to see and understand.
Even more fun germ activities for preschoolers
There are so many great germ activities and crafts that we couldn't leave out these!
Here are some great germ worksheets that you can print and have your child work on at home. Even though they can be for kindergartners and up, they're also something that you and your preschooler can work on together, too. It's a great germ activity to do together.
We all need a reminder from time to time about the proper way to wash our hands and this printable poster can help. This is one simple germ activity that we can all be reminded of daily.
Telling your children to wash their hands for so many "seconds" may not register but if you teach them a song to sing while they're washing their hands, it will help!
These simple germ crafts for preschoolers are a great way to educate your child to learn about the best practices for teaching them to do their best to stay as healthy as possible.
These crafts use a wide range of experiments and methods to teach children so that they understand just how easily germs can continue to spread. Starting with good hand-washing, your children can learn at a very young age that they have the ability to stop the spreading of germs!
And since all of these germ activities for preschoolers need adult supervision, make certain that you're with them and helping them out through them all!
Like these simple germ activities for preschoolers? Check out even Activities and Ideas for Kids:
13 St. Patrick's Day Crafts and Activities for Kids of All Ages
Water Cycle in a Bottle & Water Cycle Activity for Earth Day
Puffy Paint Recipe & Paint That Rises + Printable