Have you always wanted to make a snail habitat? Check out this simple project that we recently did and had a blast doing!
My 6-year-old daughter's recent project at school during distance learning was something she was really excited about. She was going to get to learn all about snails by creating a snail habitat and observing her snail while it lived in the snail terrarium.
It's been raining over the last few days so we had to find quick moments of rain-free weather so we could gather our materials.
We were really looking forward to this project and had been planning it for weeks. Part of our time was spent talking about what we needed and the other half was trying to figure out a cute name for our snail! (still undecided!)
Snail Habitat
To get started, we just needed to gather up a few simple supplies!
First, we needed a habitat container. I looked around the house to see what I could find, since going to the store isn't really an option for us right now. I had these containers at home so I just went with it. I use them for toy storage and they are fairly priced, just in case I need to drill holes in the lid for air.
We did this project over a few days. On Day 1 we got the soil and set up our snail habitat. On Day 2 we found our soil. Day 3+4 we observed our snail and by Day 5 we let our snail go free.
It was probably a good thing that we never decided on a name…Even though our time was short with the little guy (or girl), we formed a special bond and were sad to see him (or her) leave.
Fun facts about snails
Before diving into the snail habitat, take some time to learn about some of these fun facts about snails.
Snails are actually related to shellfish
Snails can have either lungs or gills
Snails can actually sleep for up to 3 years at a time
Garden snails have over 14,000 teeth!
Who would have thought that snails were this unique and cool? We loved learning some random and fun facts about snails throughout all of this!
Creating your very own snail habitat
We followed the directions here to create the snail habitat.
First, we needed dirt (soil) to put into our snail habitat. The worry with using outdoor soil is that you will be bringing in live insects into your home. You can solve this by baking the dirt or instead by purchasing and using all-purpose soil that is peat-free.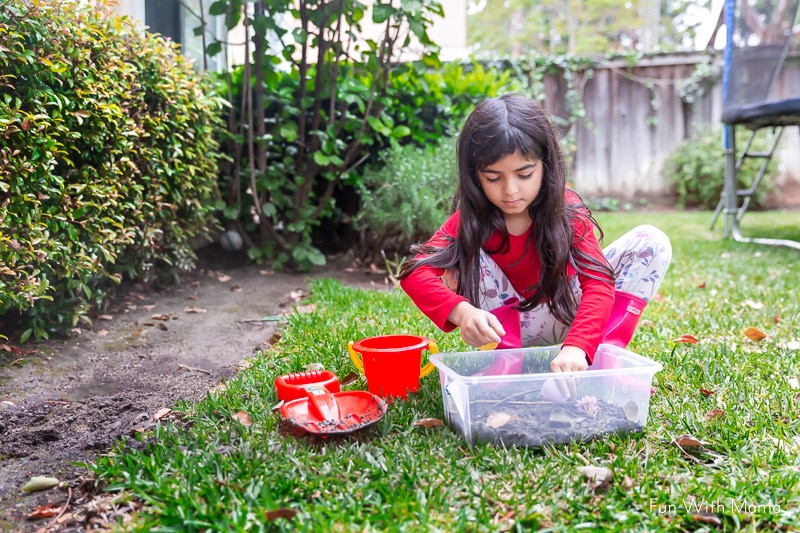 Then my daughter added in sticks, leaves, and other items for the snail to hide in the snail habitat.
This was totally her job and she loved being able to design the "home" for the snail. This is a big part of a snails habitat and she was so proud to be able to make it her own.
Day 2:
It was pouring rain all day and my daughter was just so eager to get her snail. She was worried about how we would find a snail and who would pick it up. She hadn't ever touched or picked up a snail before.
The moment she heard the rain ease off, we went out for a quick look around.
Minutes later, guess who got caught in the rain? My daughter was fine… she had a gorgeous rainbow umbrella.
Me, on the other hand, there was no umbrella for this mommy and camera.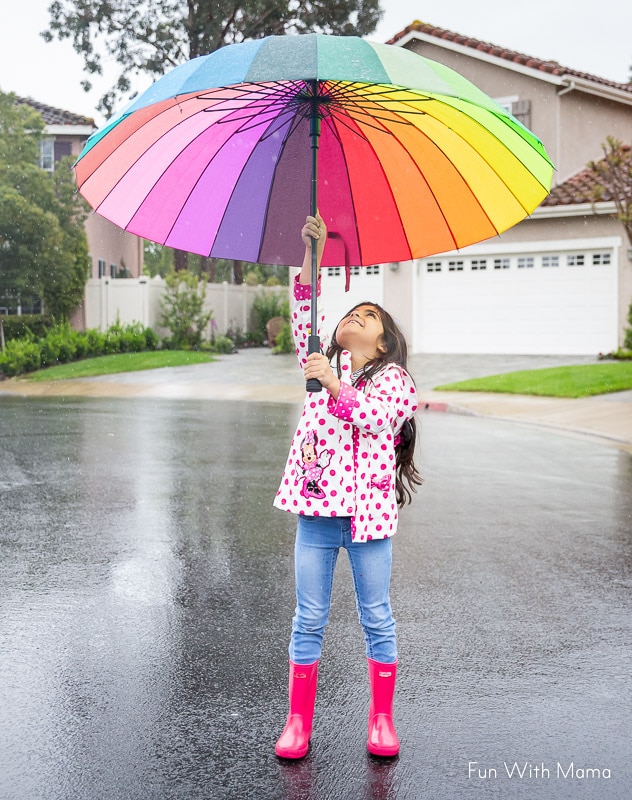 But the risk of getting my camera wet was definitely worth it when you look at these happy rainbow pictures.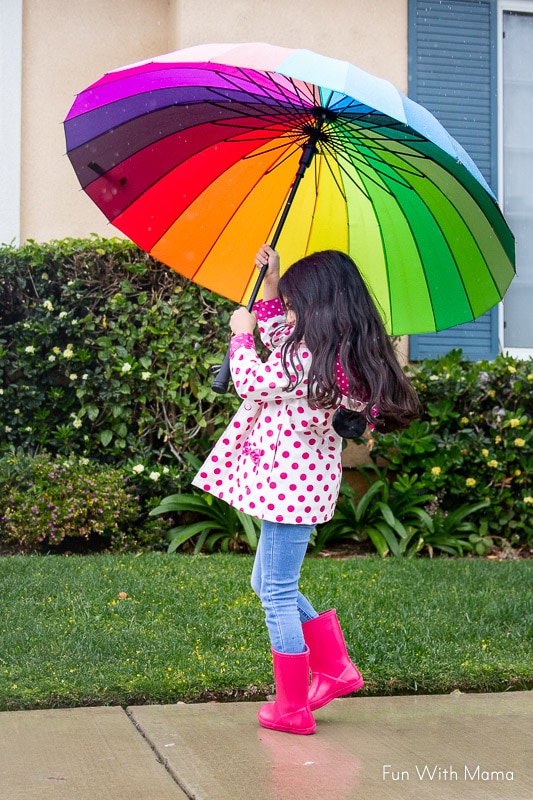 It just goes to show… that you can always find a rainbow of happiness through a storm.
I'm so fortunate to be able to capture these moments and spend time together with the kids. Dancing in the rain is such a great way to have fun and just let loose of the worries of the day. And it was a simple way to pass the time to continue on our snail hunt…
Once the rain calmed down once again, she began searching quickly this time.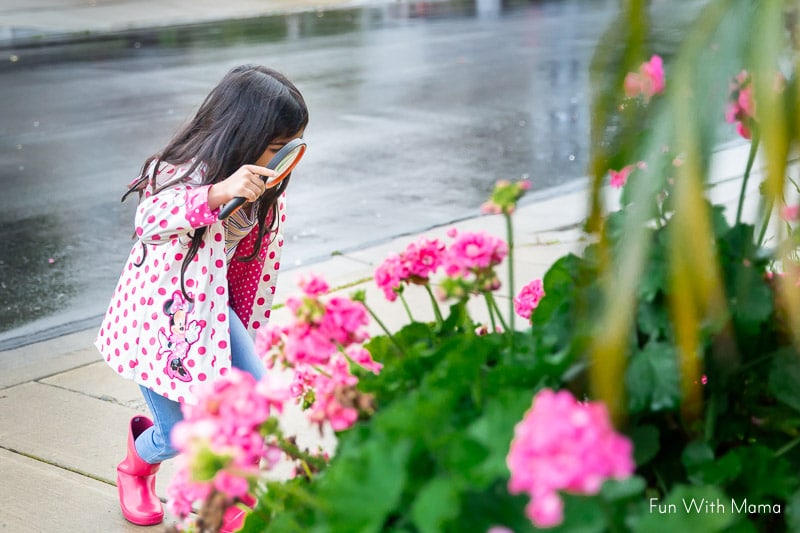 Where oh where could we find a snail? She looked high and low and just when she thought she might not every find one….
She spotted one under a car and picked it up!
(Look at that smile! She was so excited and proud that she didn't give up!)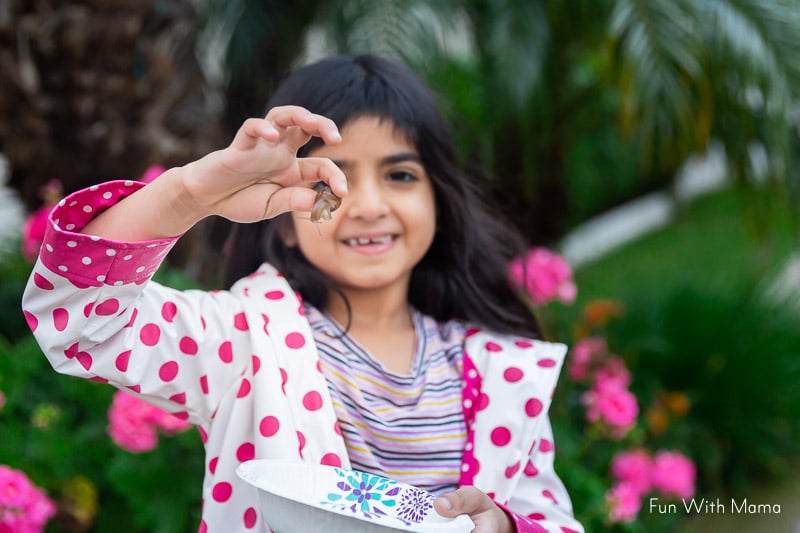 She was so proud of herself. She literally couldn't stop smiling and ran inside to show off her newly found friend.
We placed the snail in our snail habitat and then cut holes into a plastic cling wrap for air.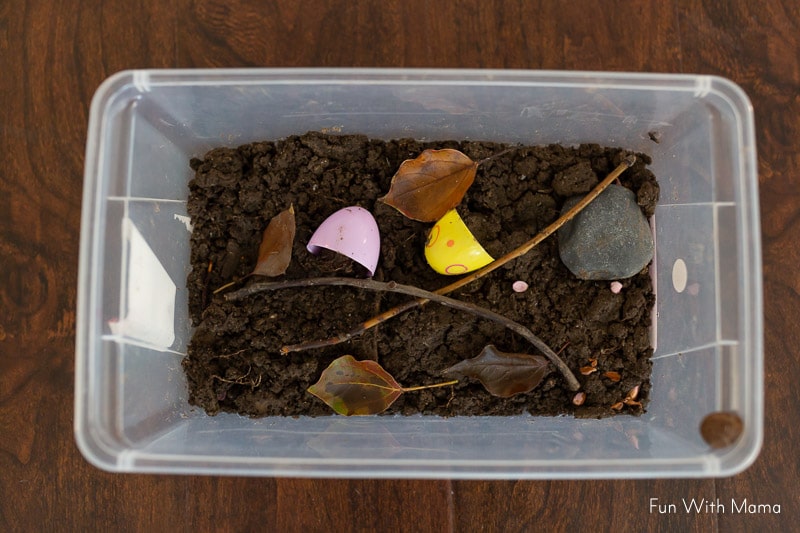 The trouble with doing it this way is that every time your child takes off the cover to look at the snail… you end up leaving a gap. Our snail escaped one night through a little hole my daughter left open… so you need to make sure that it is taped close each night without large holes.
(Luckily we found the snail since it wasn't the quickest mover!)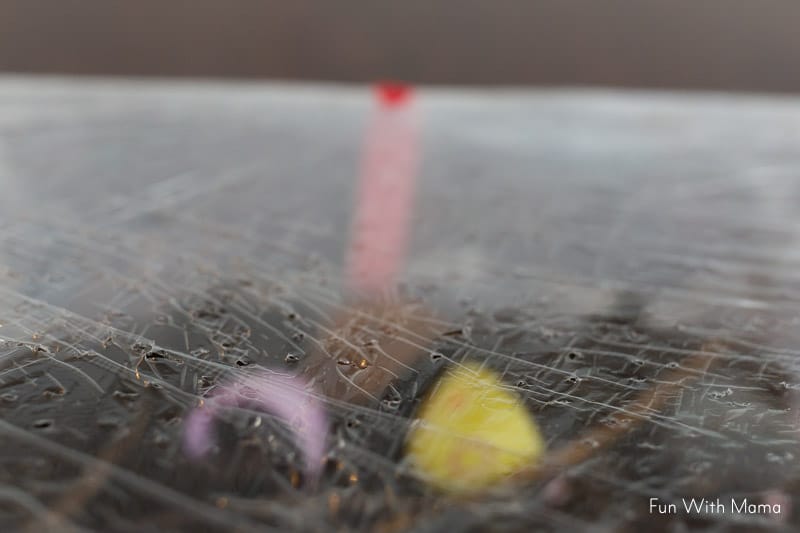 After a few days of observation, it was time to say goodbye…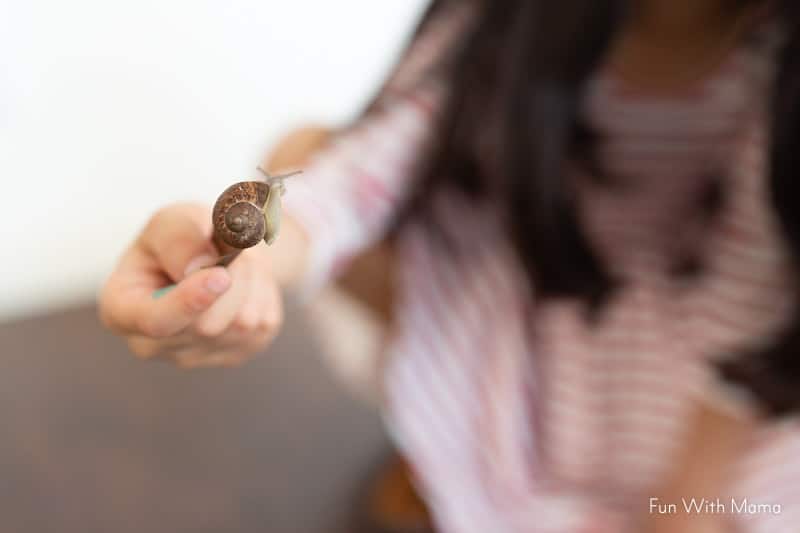 Goodbye snail… you provided us great joy and observation while you visited our home. Thank you for allowing us to learn more about you.
We had so much fun bonding over this snail habitat and learning more about the life of a snail. I'd actually never done this before so this was fun for me, too.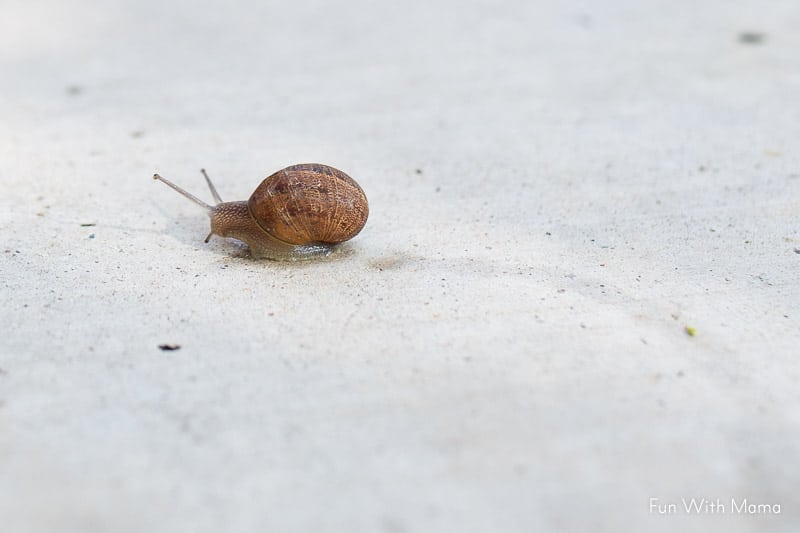 We used instructions from here: https://snailsandslugs.wordpress.com/2010/10/04/terrarium/
Video Instructions to follow: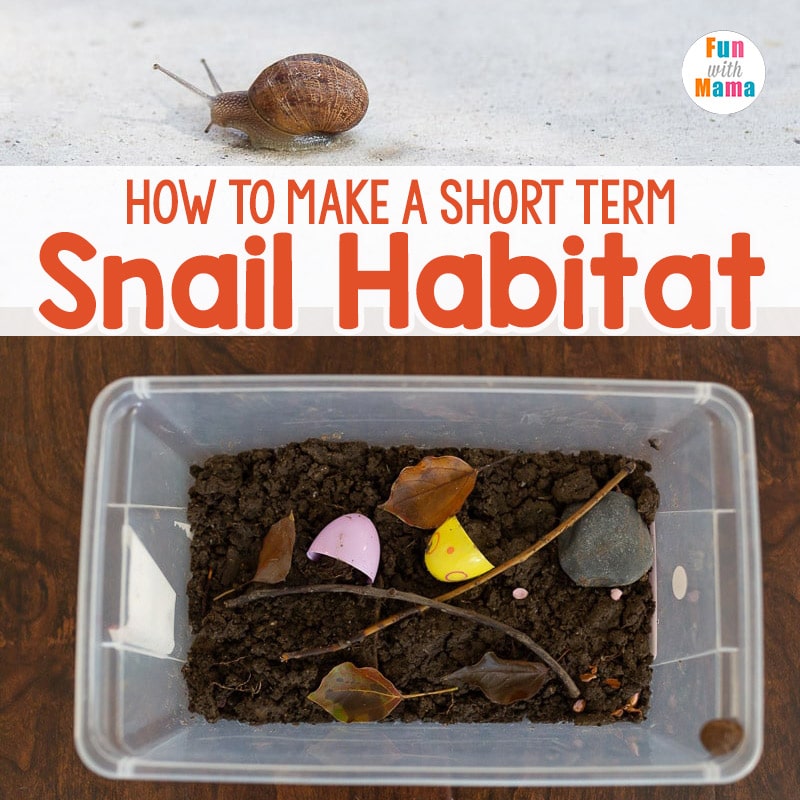 Like this snail habitat post? Here are some other fun activities, too: