Looking for an easy homemade paint recipe that is perfect for finger painting? This edible paint for babies is the perfect non toxic paint for babies and toddlers. Babies and toddlers often want to eat whatever is in sight and this non toxic paint for babies includes a simple baby safe paint recipe.
Painting for toddlers and children is a very relaxing process while also being a wonderful way to stimulate their senses. Learn how to make paint at home using a few ingredients. Learn more about the benefits of finger painting for kids.
This recipe is perfect as a homemade finger paint too. Not sure what type of art activities are age appropriate for children? Then learn more about painting for kids.
When I was a kid, I LOVED messy art. Finger paints were my favorite. It turns out, I passed on my love for messy art to my kids. They go through whole sets of finger paints in one sitting. I don't want to keep buying expensive fingerpaint from the craft store every two days, so, I had to come up with another plan.I did a little research, and learned how to make fingerpaint.
Today, I'm sharing my homemade paint recipe with you!
Baby Safe Paint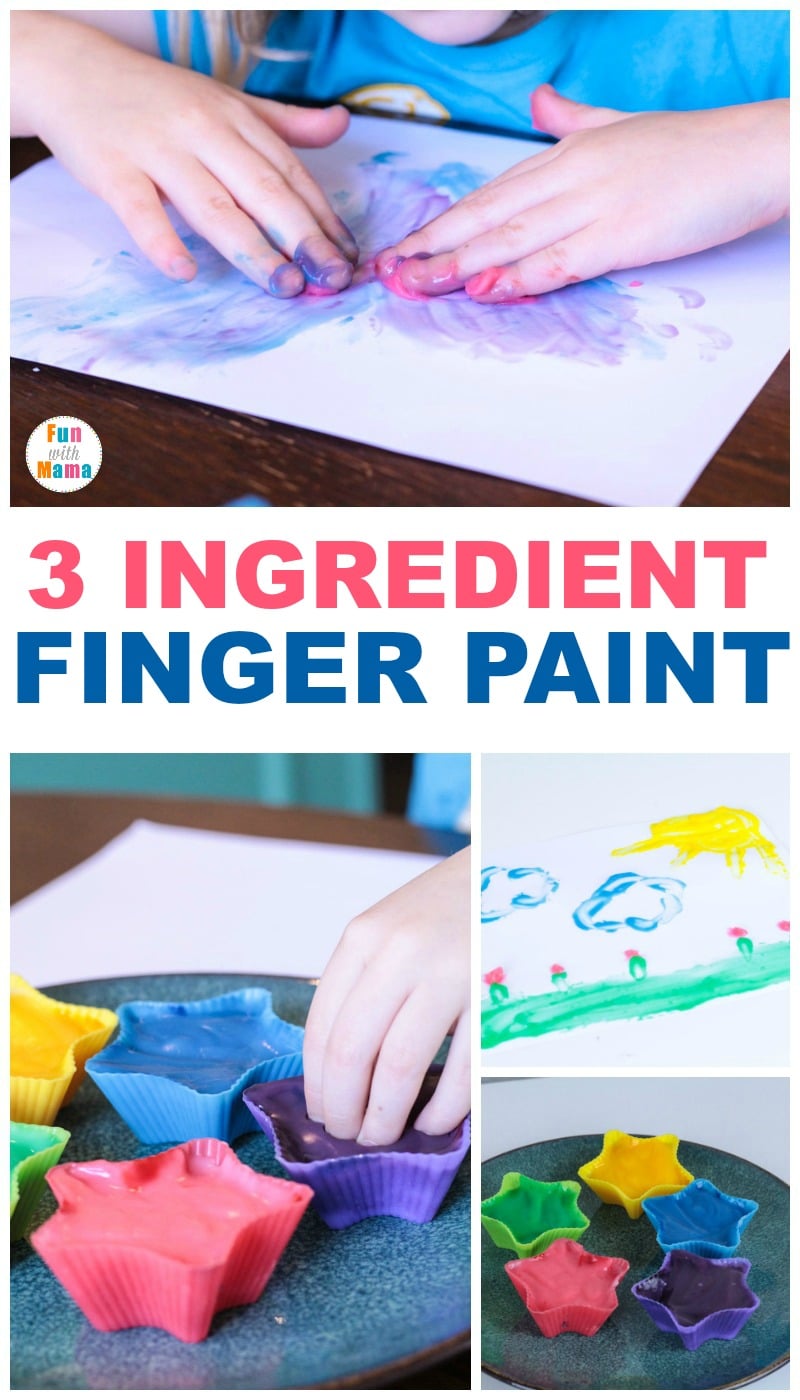 Check out the benefits of finger painting to learn more about why finger painting is important for children.
SUPPLIES NEEDED
Please note that affiliate links may be used in this post.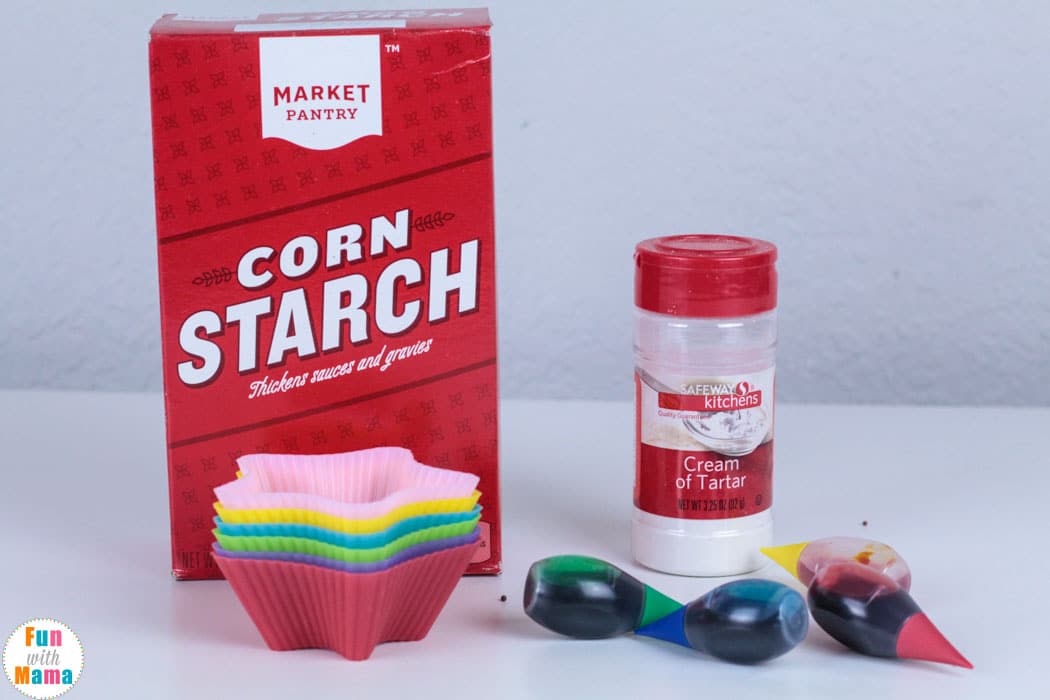 Corn starch
Cream of tartar
Water
Food coloring
Silicone muffin cups
Card stock paper
Homemade paint for kids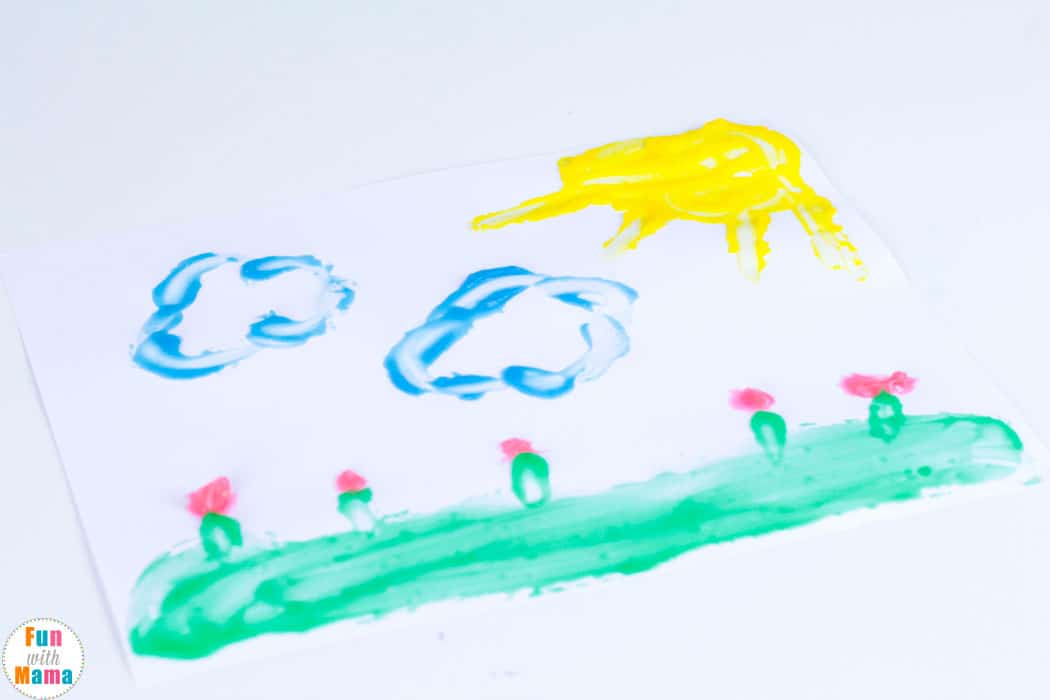 When I first started messing with this baby safe finger painting recipe, I did not think it would work. We use cornstarch in a lot of our homemade recipes, and I didn't see how it could turn into a good paint, but with a bit of help from the cream of tartar, it came out so great!
In a bowl, mix 1/4 cup of corn starch and 1/4 cup of water.
On the stove, heat 1 cup of water until simmering, but no need to boil it.
Pour the warm water into the corn starch water and stir.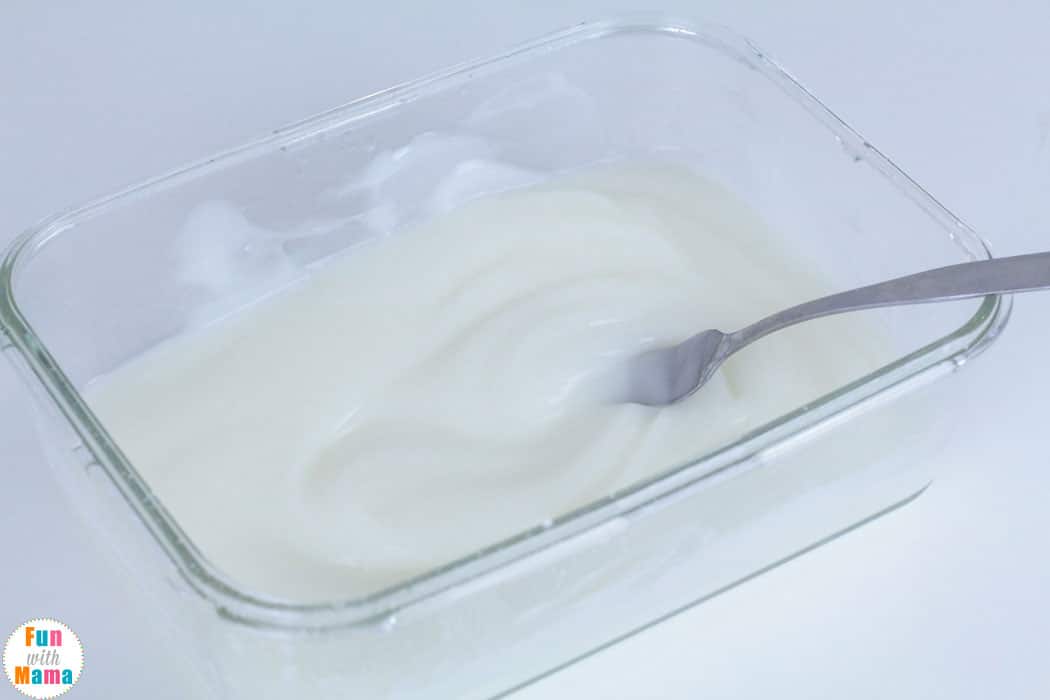 Very quickly, it will form into a pudding-like texture. At this point, add in a teaspoon of cream of tartar. This gives the cornstarch a shiny, flexible texture and makes it more like paint.
Once the goo cools, pour it into silicone baking cups and color them your desired colors. Use more food coloring for more vibrant colors. Voila! You have created some baby safe paint!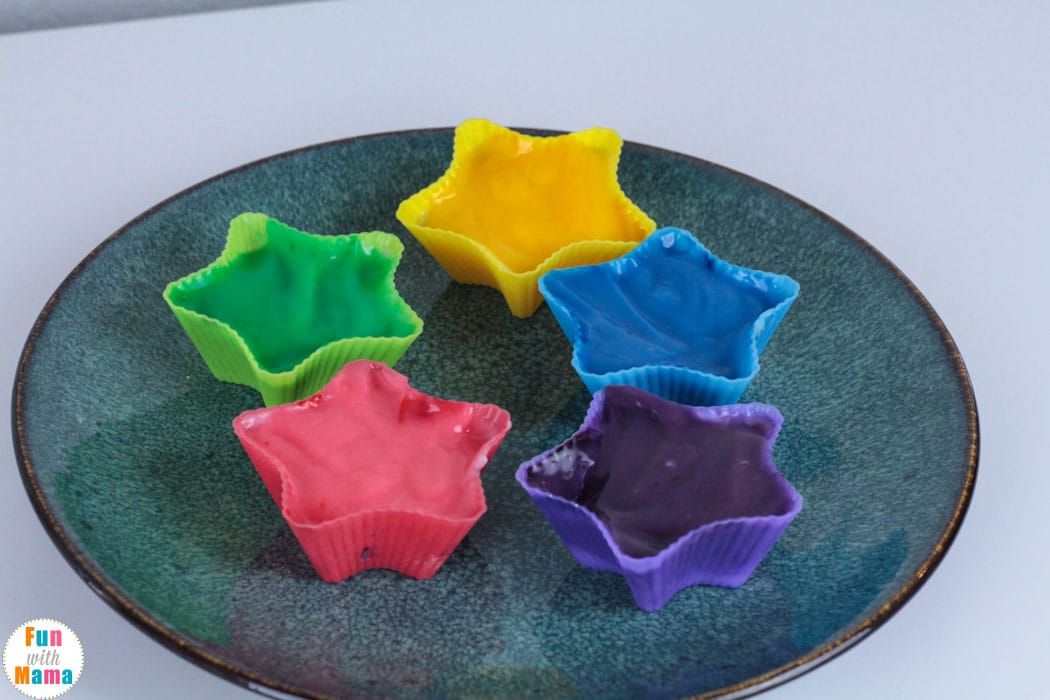 When the homemade paint is completely cool, let your kids dip their fingers into the edible paint and go to town.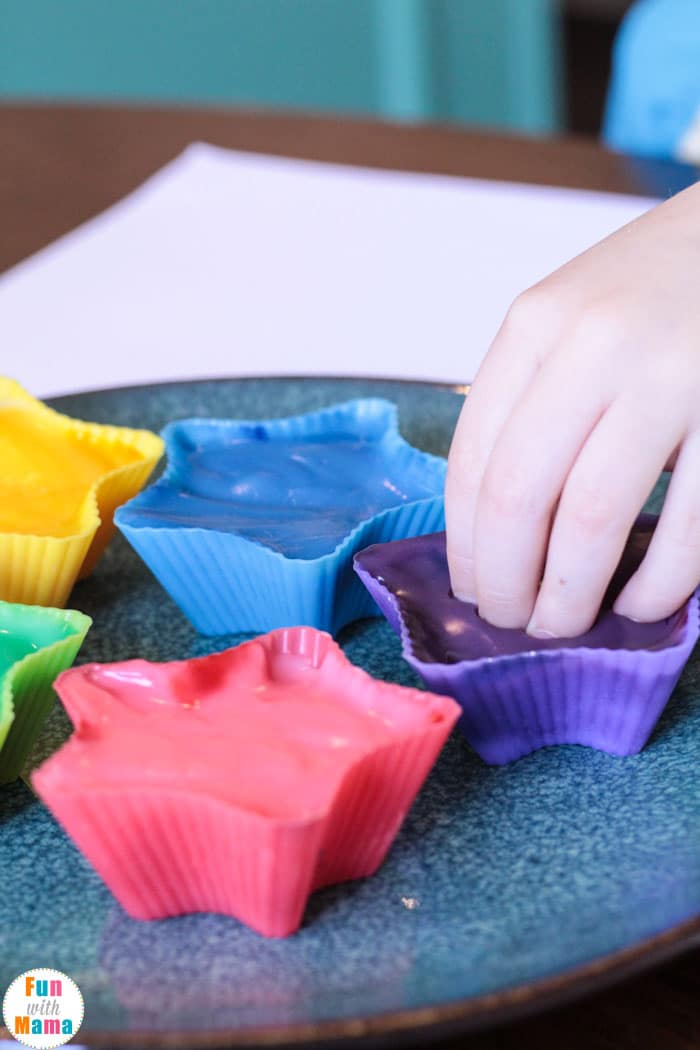 We used cardstock paper because it is a little slicker than computer or art paper and it holds up to the thickness of the baby safe paint.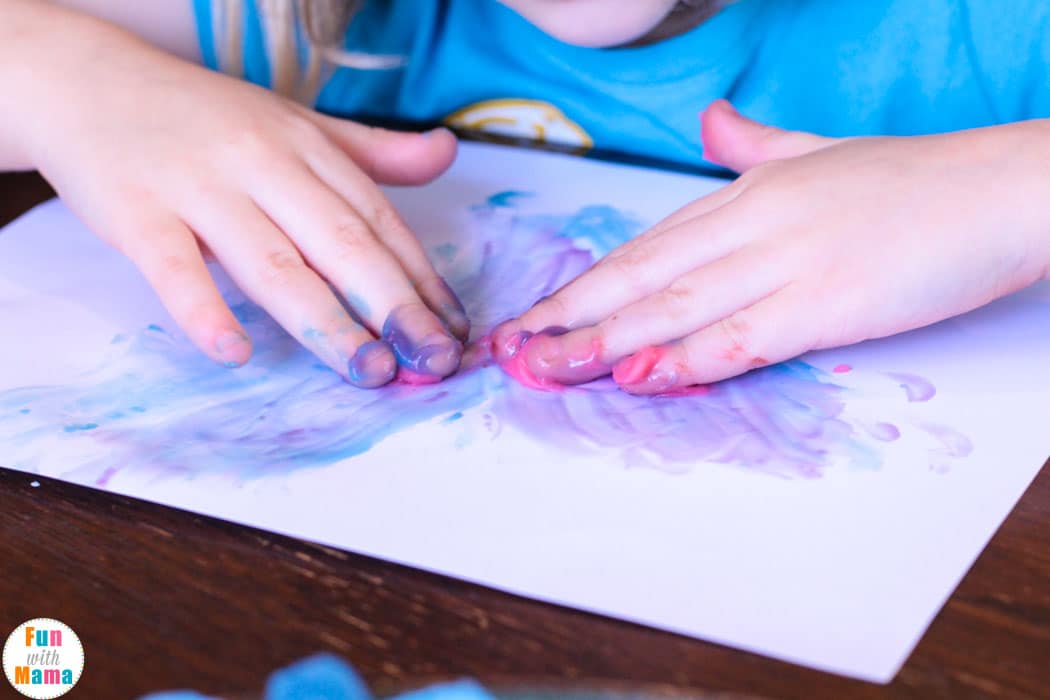 Once the paintings are done, let them dry for a few hours before displaying them or letting kids take them.
Need some fingerpainting ideas? Well, I have many!
Fingerprint Art Drawing Ideas with Printable Drawing Frames
More recipes:
The BEST Playdough Recipe EVER
Colored Salt Tutorial