Sidewalk chalk paint is a great way to get the kids outdoors and creating beautiful art. We like to use this washable sidewalk chalk paint at all times of the year! Made with three simple ingredients and a handful of supplies, it's a fast and simple DIY activity that the kids will love.
If you're looking for a creative art activity that the kids can do outside, this messy play art is so much fun. Perfect for fine motor skills and great for all ages.
Check out our Colored Salt Butterfly for another super fun and creative idea.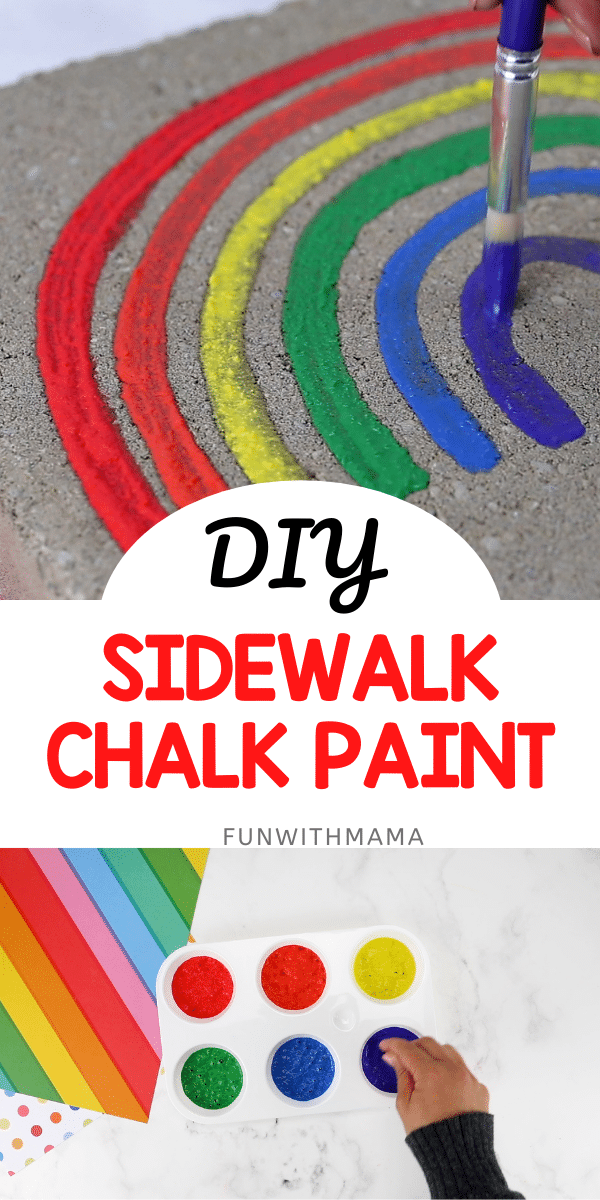 DIY Sidewalk Chalk Paint
(affiliate products are used in this post at no extra cost to you)
Check out this video to see how easy it is to do this activity:
HOW TO MAKE SIDEWALK CHALK PAINT
You'll find that this fun sidewalk paint recipe is easy to do!
Take your sidewalk chalk and place the colors into different sealable bags.
Use a meat cleaver and break them up inside the bag. As long as the kids are careful, this would be perfect for them to do!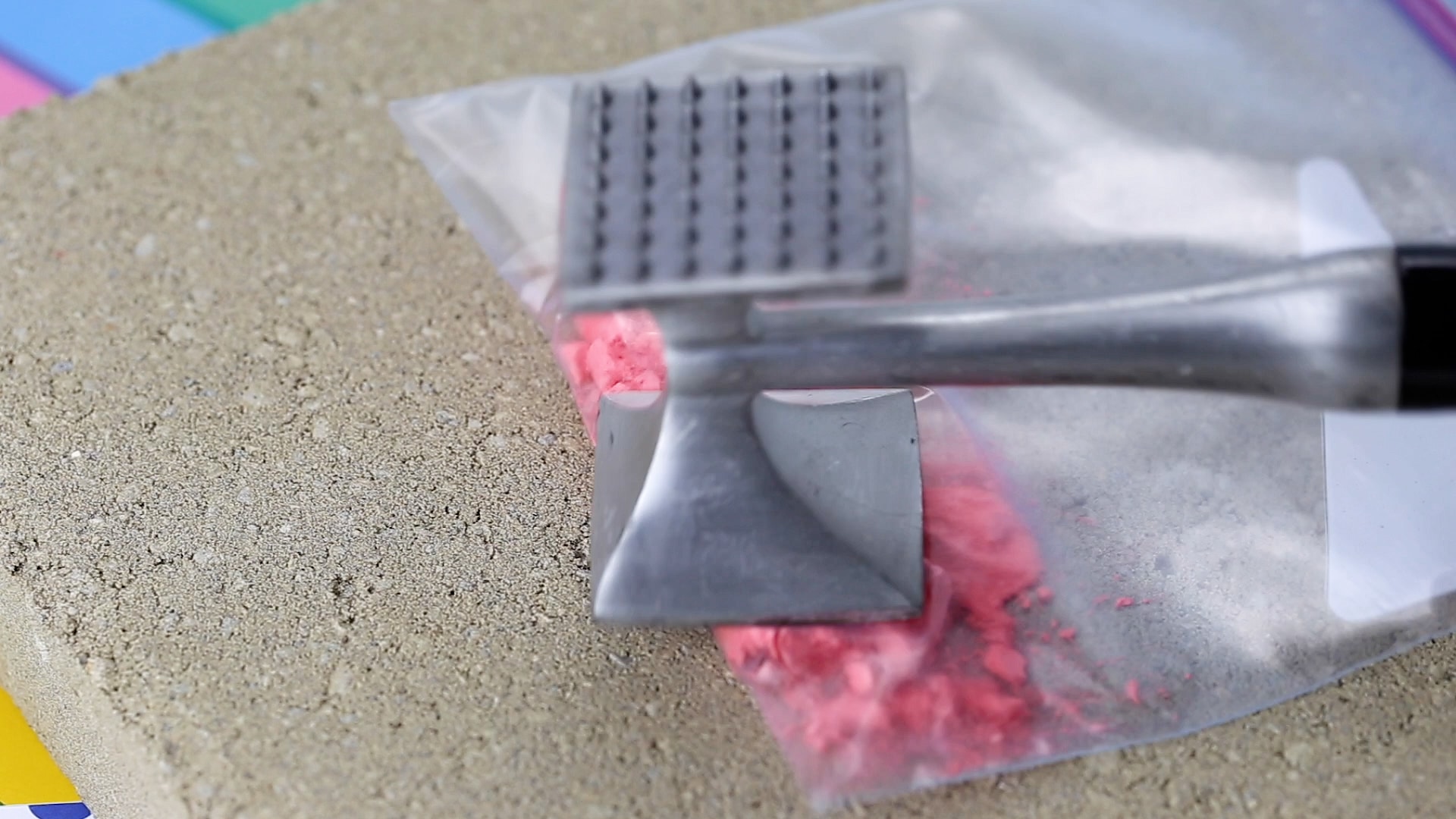 Pour the sand chalk into different bowls or a cupcake pan and add 1 T of baking soda to each. Add in some water a little bit at a time and mix. Repeat.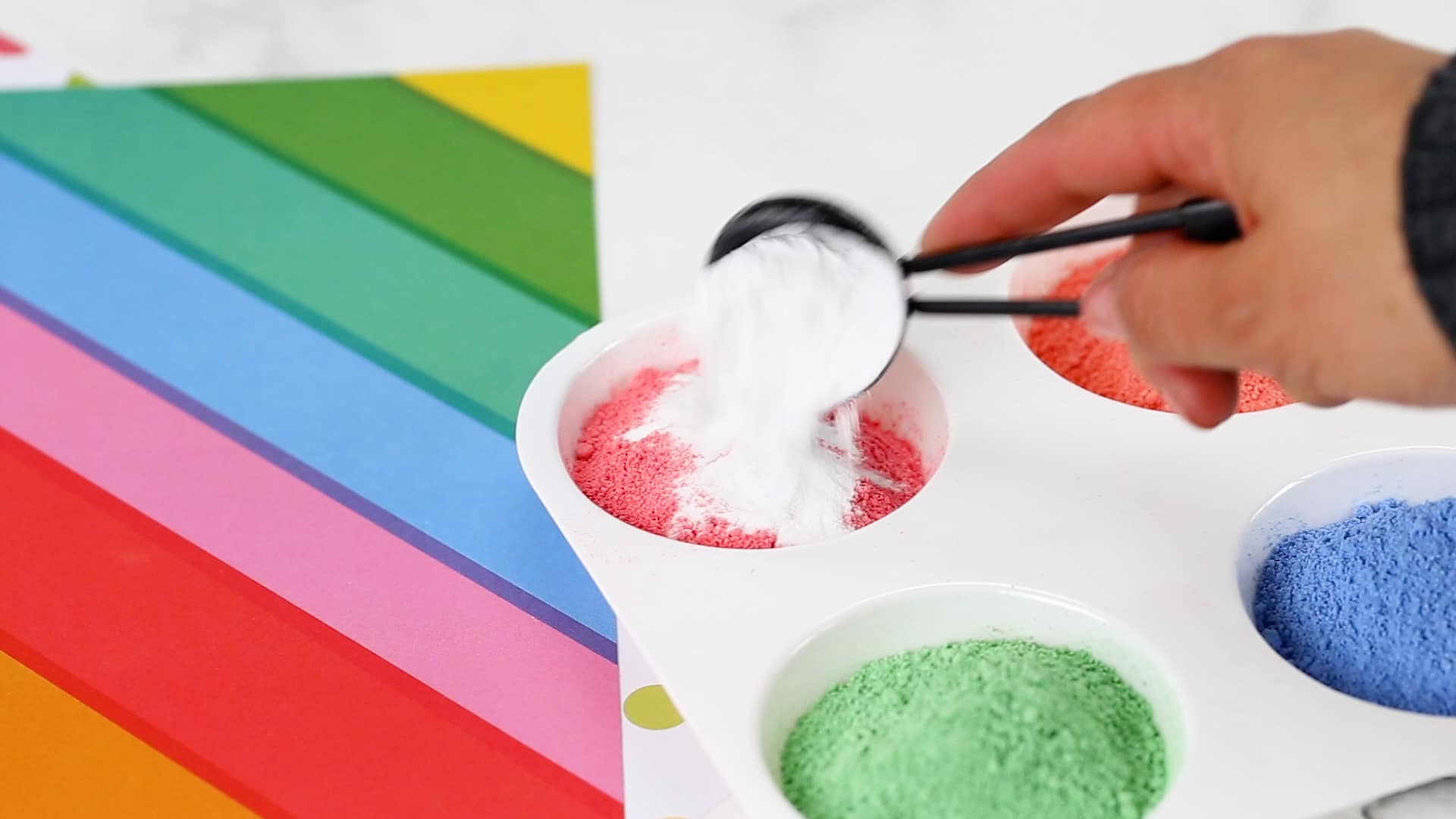 Continue doing this process until you get the paint to be the right texture – thin but not too thin.
It's time to start painting outside on the sidewalk! This is where this homemade sidewalk chalk paint is awesome! The kids will have a blast painting on the sidewalk and showing off their latest and greatest art creations.
You'll also be able to use this recipe to paint stepping stones, rocks, and more! Just keep in mind that it will wash off, so this is perfect for temporary creative time.
Looking for more fun activities for the kids that are all about painting?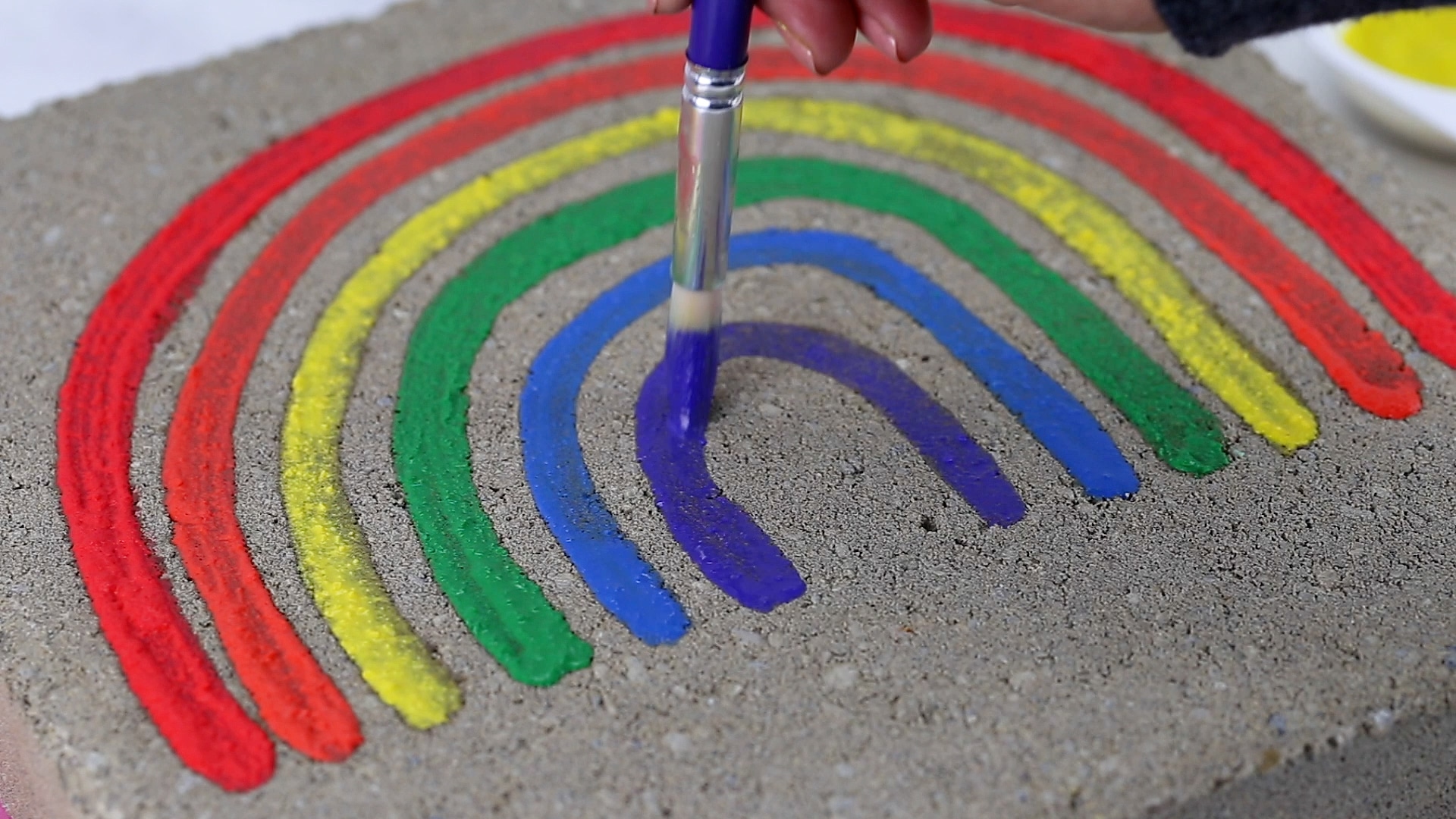 Does sidewalk chalk paint wash off?
It does. This will not be a permanent paint solution, but it is a safe and fun way for the kids to be creative on your own sidewalk.
The positive side of painting with temporary paint is that it also means that it's an activity that the kids can do over and over again! If it washes off, that just means that they get another chance to create the artwork of their dreams.
Does chalk paint stain concrete?
It shouldn't. Since you're just using chalk, it should come clean without leaving any sort of permanent staining. If you're worried about it staining, you can do a small test area and let it dry. Then use a hose or sponge and water to see if it comes off.
The longer that the paint stays on the sidewalk, the more chance it staining.
Will chalk paint wash off in the rain?
It will! Talk to the kids about this so that they know that it's going to wash off if it rains. But the good news means that they'll be able to start over and paint something new again!
MORE FUN ART ACTIVITIES FOR KIDS