Learn how to make clear slime with this see-through clear slime recipe! This recipe for clear slime is easy and doesn't take as much time as some other slime recipes! My kids usually love coloring slime, but once they realized they could completely see through this slime, they loved using it like glass and watching things on the other side of the slime. At some angles, the clear slime even had a magnifying effect! Sure you can buy clear slime, but it's so much more fun to make it yourself.
Check out all of our slime recipes here. For another unusual slime recipe learn how to make slime without glue and if you aren't keen on Borax you can learn how to make slime without Borax.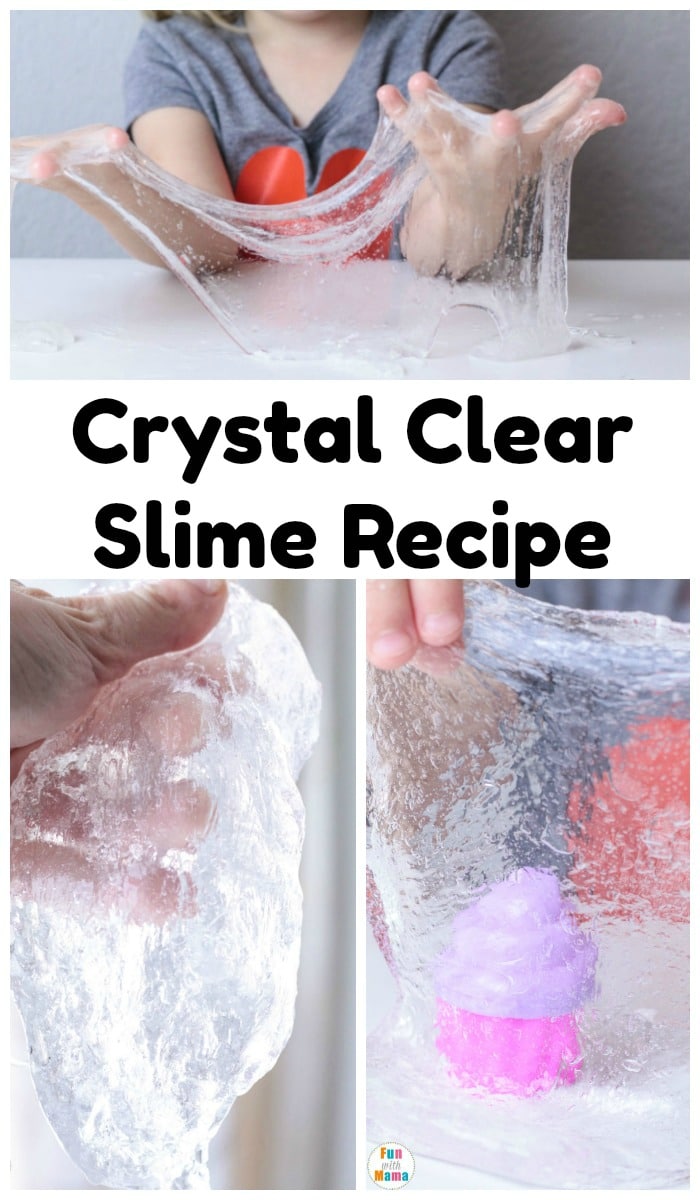 HOW TO MAKE CLEAR SLIME
Making slime is a favorite in our home. We are also always looking for ways to make slime clean up easier and cut down on the mess.
By using plastic cups and sticks to mix you can literally make this slime and throw away all of those mixing cups! All that would be left to clean is just putting the glue and broax powder away.
Learn how to make clear slime below.
Please note that affiliate links may be used in this post. Please see our disclosure policy for more information.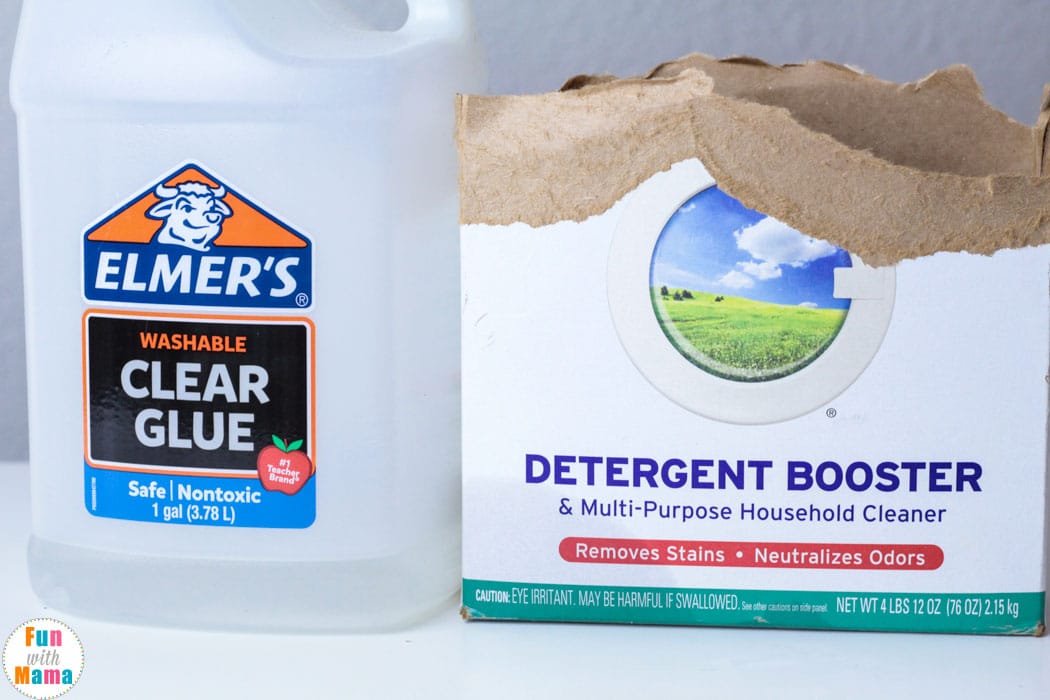 Clear SLIME INGREDIENTS:
Don't forget to check out my favorite slime ingredients.
Borax
Elmer's clear glue
Water
Plastic bowl and spoon
Small toys
CLEAR SLIME recipe
Now on to the clear slime recipe.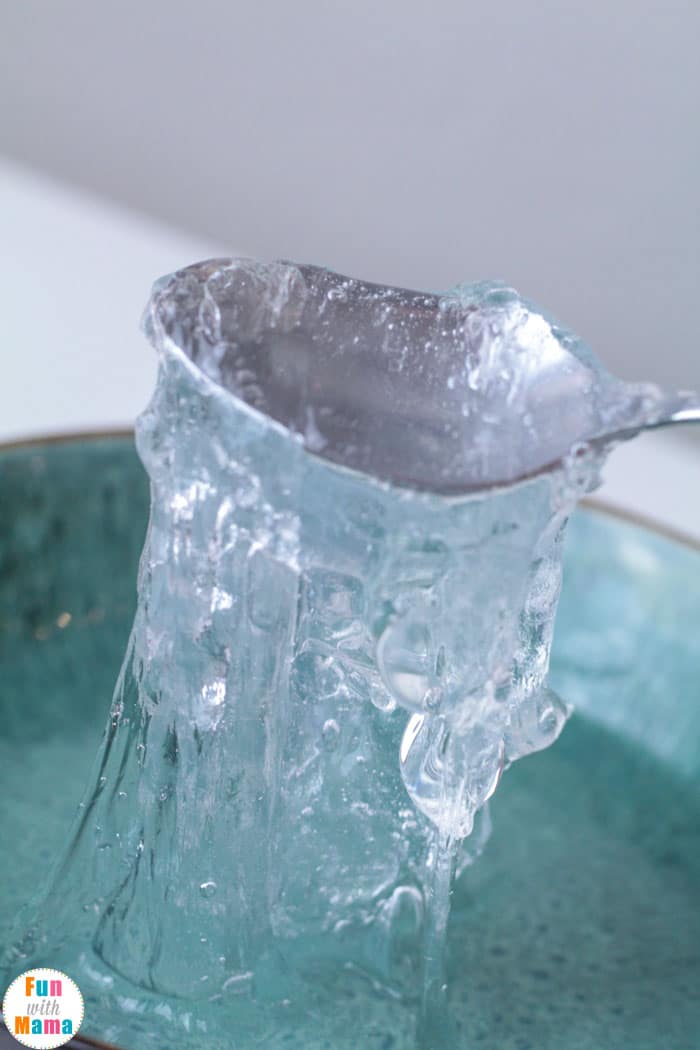 Add four ounces of clear slime to a bowl. Add 4 ounces of water and stir, very gently.
The key to this slime is going slowly, so you don't create air bubbles in the slime, which makes it harder to see through.
Warm one cup of water and add a teaspoon of borax powder. Stir until the powder is dissolved.
Slowly pour the borax water into the glue mixture.
Carefully stir the glue to avoid creating air bubbles.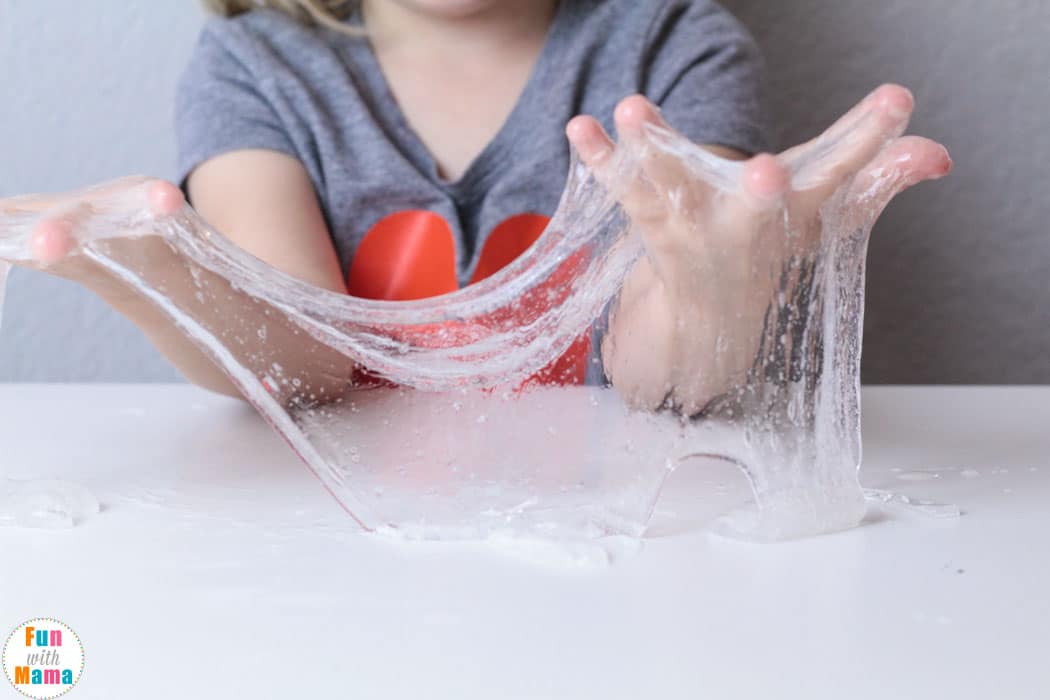 Within a few seconds, clear slime will start to form.
Once the slime forms, carefully remove it from the remaining liquid.
The more you squeeze the slime, the cloudier it will get, so to keep the slime clear, treat it gently.
Stretch and play with the slime.
My kids liked testing the opacity of the clear slime by placing small toys behind it to see how much detail remained.
Surprisingly, at the right angle, the slime acted like a magnifying glass!
I hope you've now learned how to make clear slime using this simple clear slime recipe and picture tutorial.
You can find all of our slime recipe's here.
Check out these fun slime recipes: