If you are going to the supermarket and want to make slime in the future, these are the slime ingredients that you should have on hand at home. They include my favorite slime glue, shaving cream, sequins and glitter.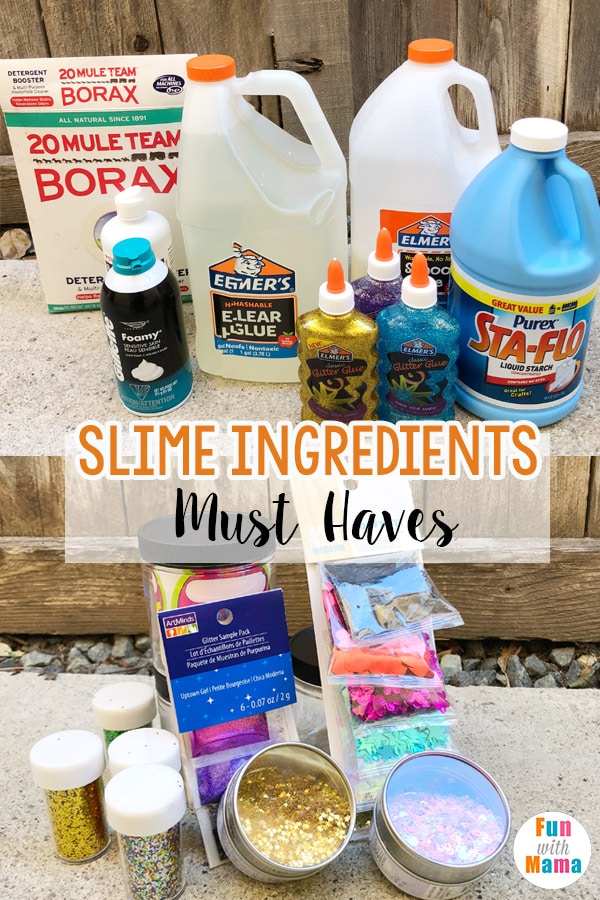 Each slime recipe that you will find on my website includes a full slime ingredient list. Most often it is a slime ingredient, glue, water and food color.
Please note that affiliate links may be used in this post. See my disclosure policy for more information.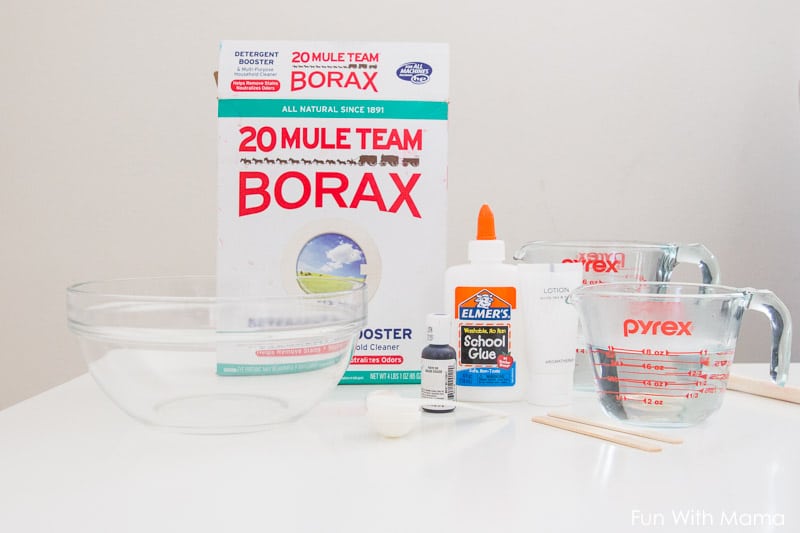 But if you intend on trying out a few different easy slime recipe's then here is your slime grocery list:
Water
Food coloring , I like to use food gels for my slime coloring needs. I also use gel food coloring in most of my art recipe's.
A slime activator like Borax, Sta-flo or contact lens solution. Please note that it is a little hard to find Sta-flo at some supermarkets. Walmart tends to have it on stock.
Baking Soda
Hand or body lotion
First on our slime ingredients list, you need glue. Yes there are ways to make slime without glue, but my favorite consistency of slime includes glue. Elmer's Glue slime is my favorite!
You can use normal white PVA glue for colored slime. You can use clear glue if you want to make see through slime. If you want a nice glitter filled slime our favorite is Elmer's glitter glue.
What is a slime activator?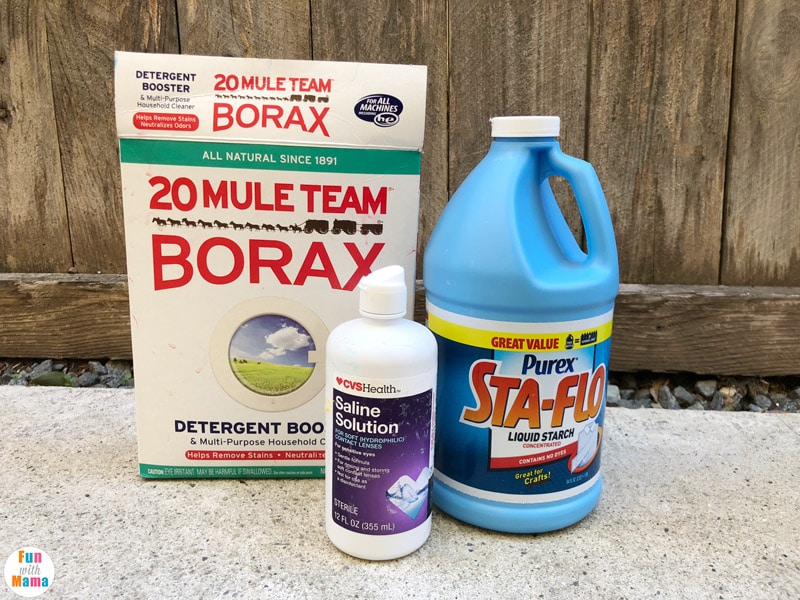 This is often something that contains boric acid in it. You can use borax, or if you want to learn how to make slime without borax you can use contact lens solution that contains boric acid in it. That is also included in the fluffy slime recipe without Borax.
Then there are slime ingredient extras… things that are for different types of slime.
For example the slime ingredients required in my post, how to make slime that is soft and stretchy, I use lotion. This makes the slime so incredibly soft. Anytime our slime dries out, lotion is my first go to.
In my how to make fluffy slime post, we use shaving cream to give it the fluff. It is one of the most exciting slimes to play with, especially for kids. We also used contact lens solution and baking soda in there to help us activate slime.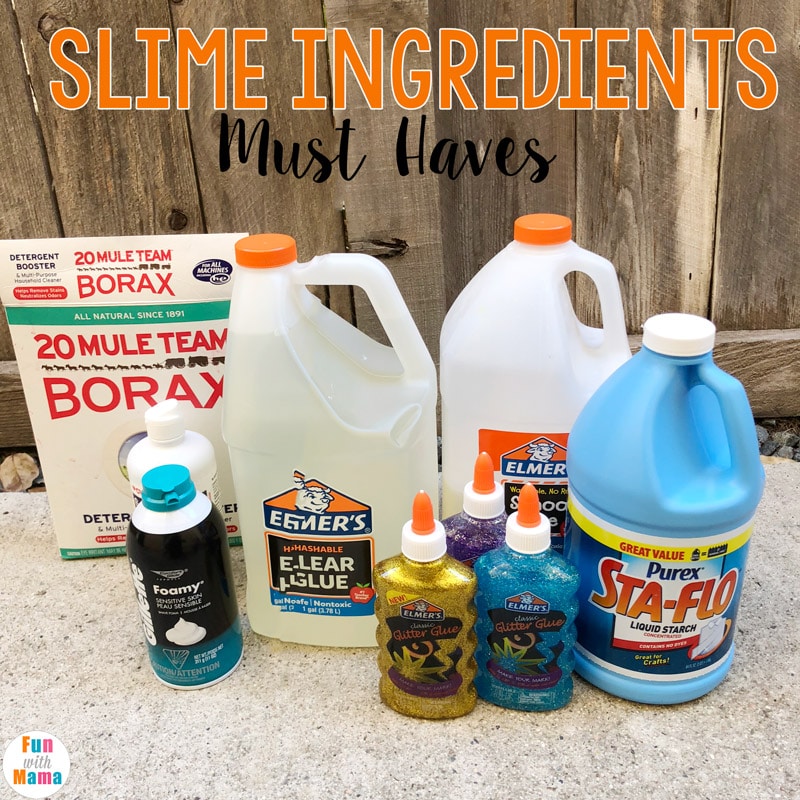 Need some ideas on how to use those slime ingredients? Then watch my slime videos:
You can find this basic slime recipe on my YouTube channel.
You can find more recipe's on F
un With Mama's Kids YouTube Channel
.
>/center>
What are some of your favorite ingredients? Did I miss out on any of your MUST HAVE slime ingredients? What are some of your favorites?