Choo Choo! Here comes a wonderful and exciting new choo choo train kids print out activity pack that your kids will LOVE! These train activities for preschoolers and kindergarteners focus on train-themed vocabulary, fine motor skills, alphabet and number recognition, and so much more!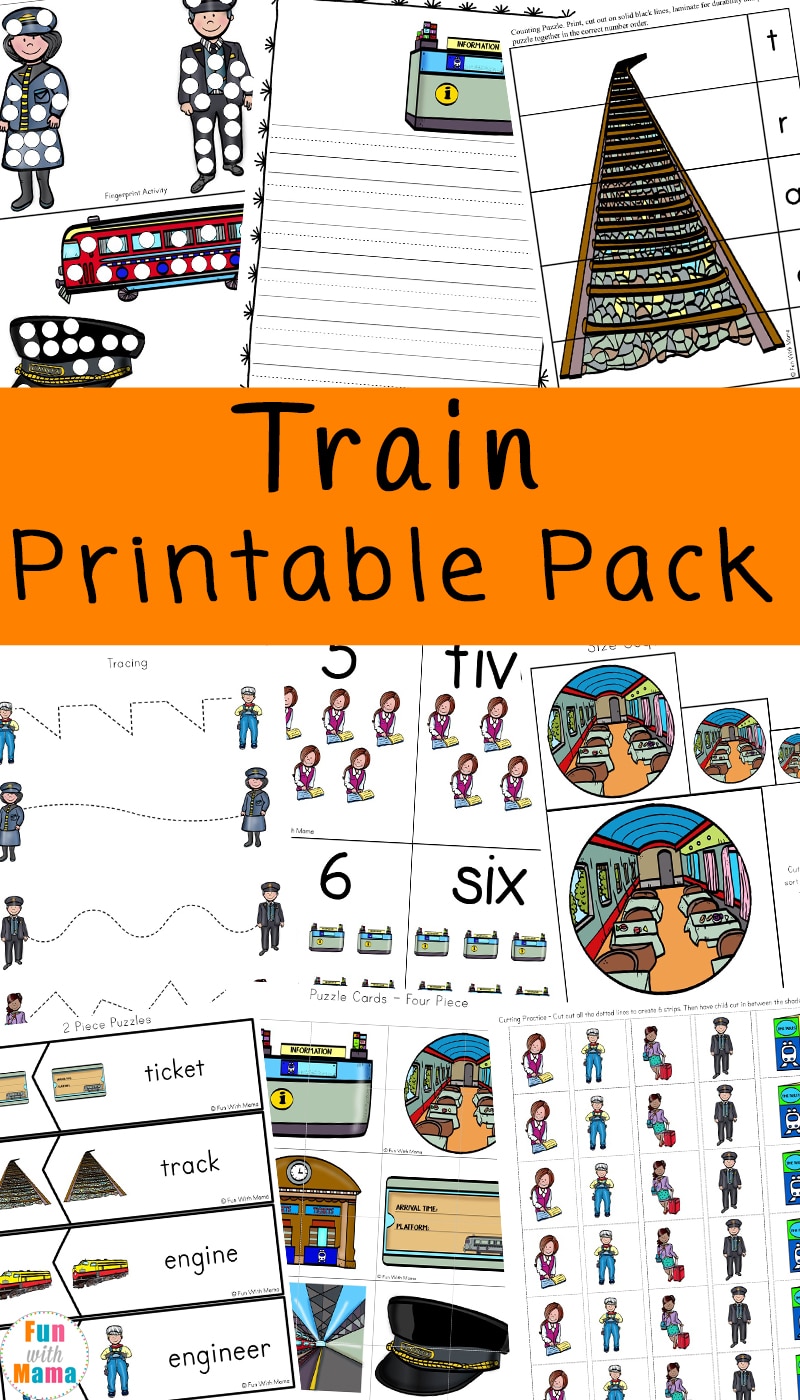 Train Printables
While this activity is aimed at preschoolers, it can be adapted for older children too.
Materials Required:
Please note that affiliate links are used in this post.
Here are some items that pair well with these activities. You will use each of these items repeatedly with our printable preschool activity packs.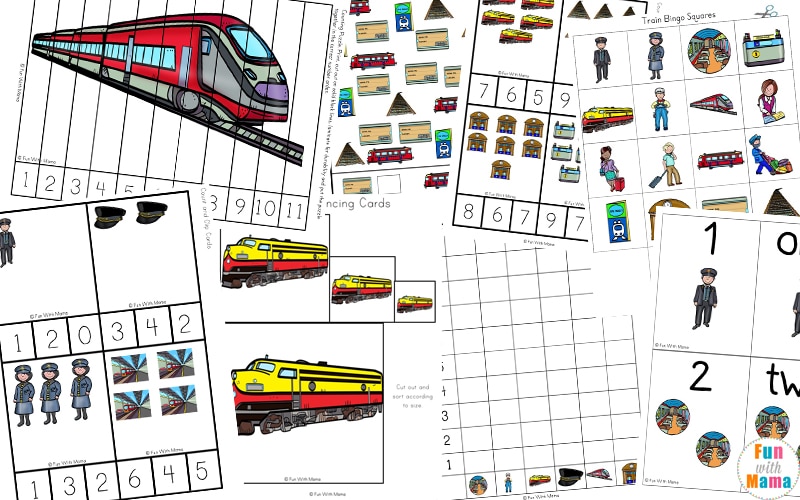 This Train Printable pack contains over 85 pages of train activities.
In this printable pack, children will be introduced to trains and things they will find at the train station such as a conductor, engine, information booth, passengers, tickets, train tracks, steam trains, and a ticket window.
Fingerprint letter activity (toddlers love fingerprint painting!)
Color Matching Clip Cards
Montessori 3 Part Cards
Size Sequencing Cards
Number Puzzles
Word Building Puzzle
Number Cards
I Spy Fun
Puzzles
Line Tracing Page
Count and Clip Cards
Cutting Practice page
See and Stamp pages
Trace the letters
Story / Creative Writing Pages
Color by Number / Letter Pages
Train coloring pages
Each page was created to teach your child something new and educational. They'll love having a new page to expand their knowledge and skills.
While this is a great printable for young children to use at home as a fun, learning resource, it's also great to print and take with you when you're traveling as well. Maybe the next time you go on a train, take along some of these activities as a boredom buster.
There are a variety of math activities that help children with counting, skip counting, and graphing. At the end of this pack, you will find a mini-book in which children are able to learn to read about the train station and trains and then color in the pictures. There is also a fun train-related bingo game that children will enjoy.
Ways to extend the train kids print out activity:
One of the main focuses of our themed educational resources includes working on vocabulary words. Talk to children about what they see. Where is the locomotive? Where is the engine? Talk about colors.
In this activity, there is a passenger train. Talk to your child about the differences between a passenger train versus what other trains could look like for transporting products and goods. Passenger trains will consider passengers' comfort by including seats for them.
I suggest turning on YouTube and watching a video that would give your child more details about trains. What is a steam engine? It is a machine that burns coal to release heat energy that can turn into a motion to turn the pistons and wheels.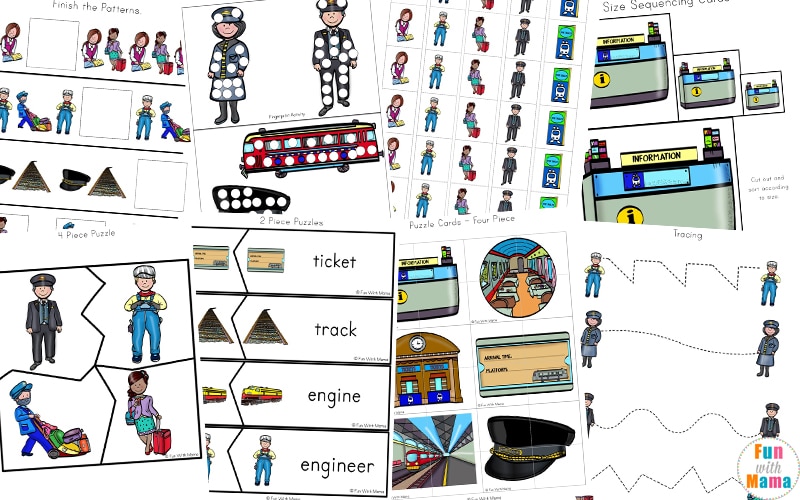 The train coloring sheets can be used with watercolor paints too.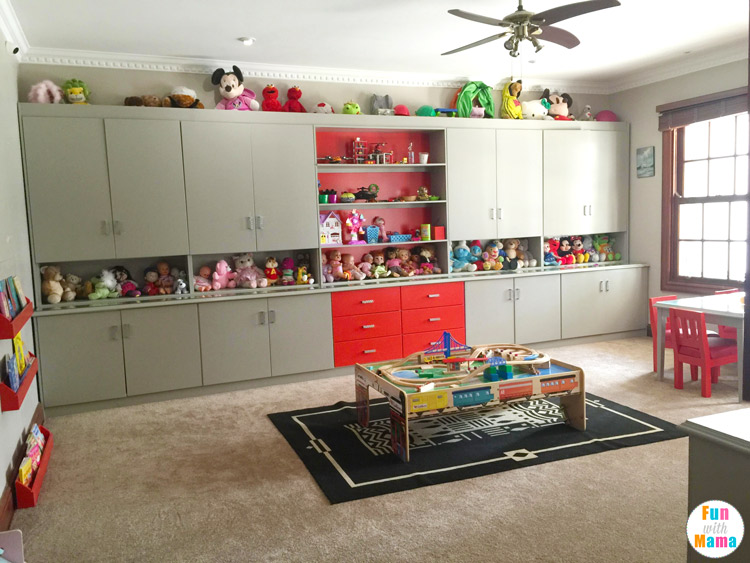 Grab yourself a Thomas the tank engine or some other train toys to round up this activity into a more STEM related activity. Have children work on their building skills by creating a train track they've designed.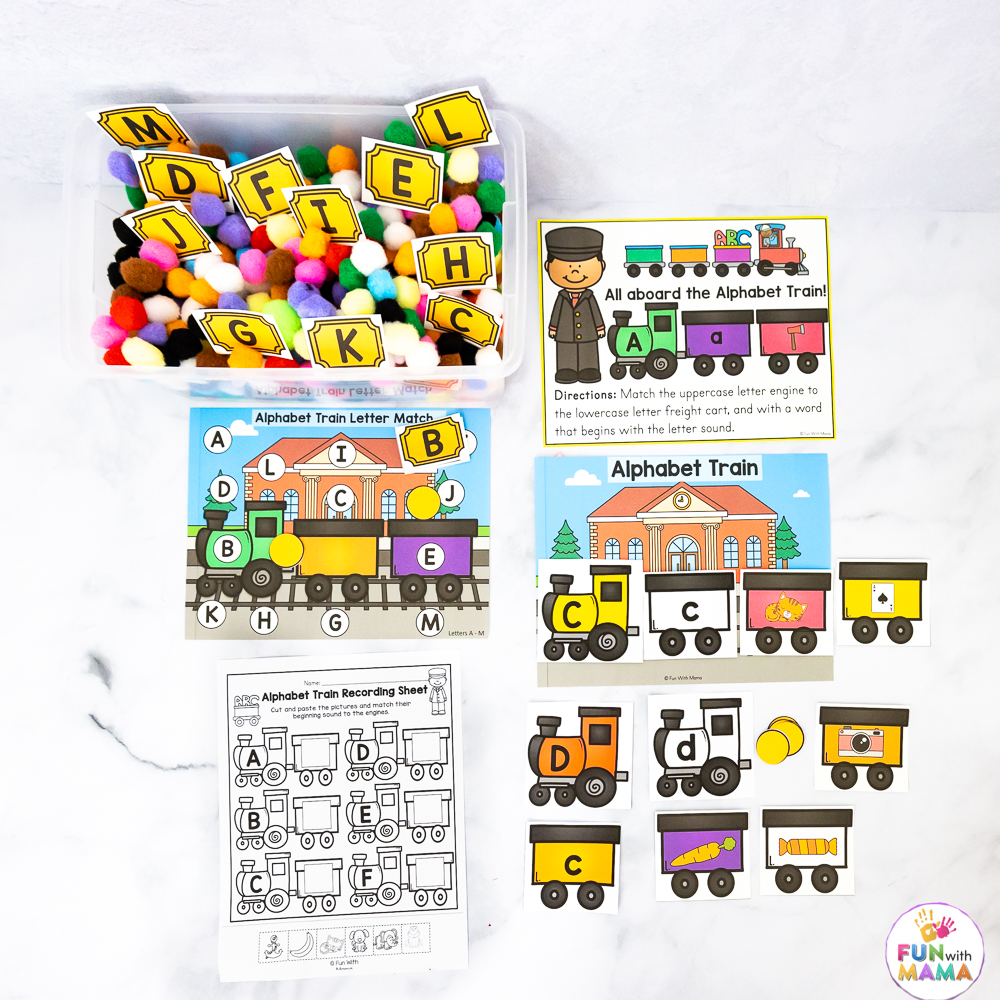 Alphabet Train Matching Activity
This pack includes alphabet letter matching, beginning sound matching feight cars, a recording sheet, a sensory bin idea, and more!
Can you reuse these printables over and over again?
While some of them you can't, there are some that you could if you laminate them. That way, once your child uses them and is done, you can wipe off their answers to have them do it again at a later point in time.
Create a train sensory tub using these directions.
WHERE TO GET THIS ACTIVITY
GET THE TRAIN ACTIVITIES PACK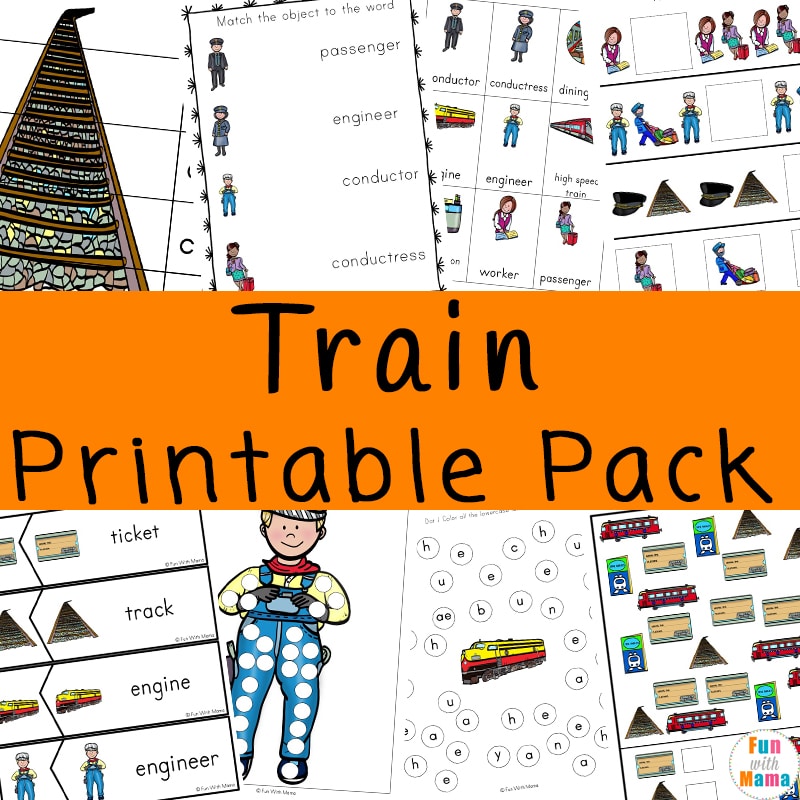 Choo Choo! Hop along the learning train and work on literacy and math skills through train-themed activities. The activities are available in color and black and white.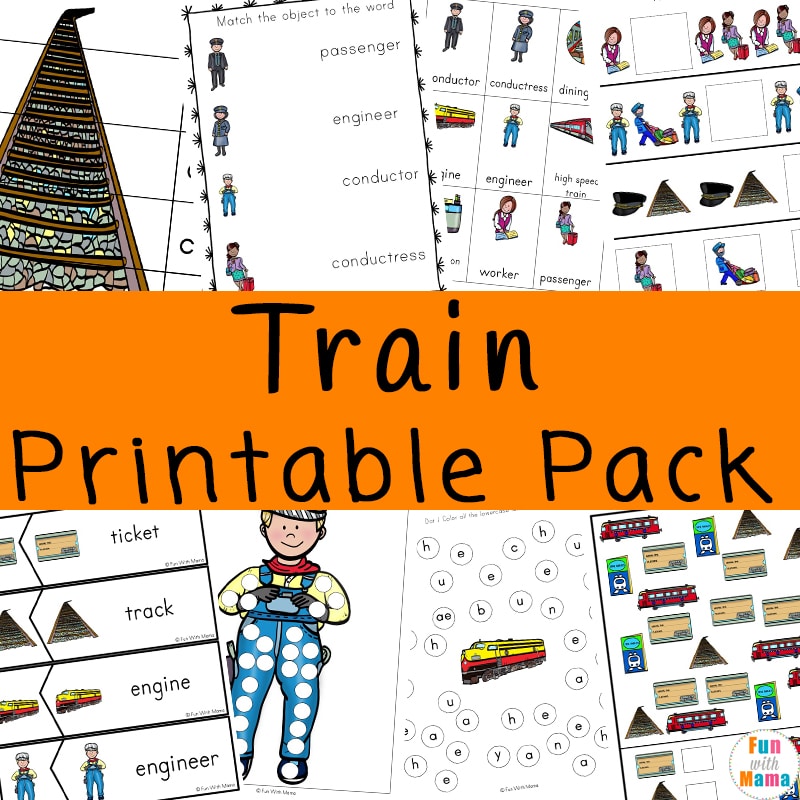 Page after page of learning for your child, this train kids print out is so much fun! They'll love having their own train printable packet that they can showcase to all their family and friends.