Are you going on a family vacation soon and trying to figure out some ideas and things that the kids can do so that they wont get bored? You need to create a DIY kids travel kit. This packing list contains toddler and Preschool Kids Travel Activities perfect for car trips and airplane travel.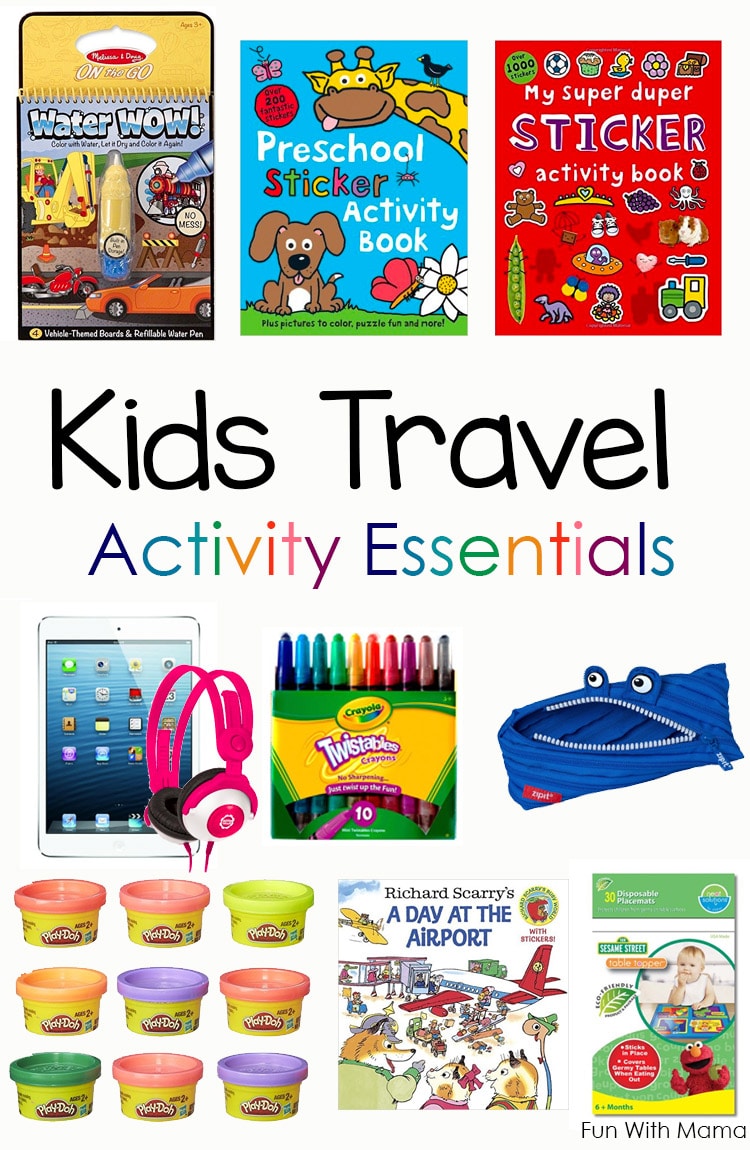 Preschool Kids Travel Activities
Many parents feel anxiety when preparing to travel with an extremely active child (especially toddlers!). I too was one of those parents that used to be extremely stressed out before our family vacation would start.
Questions and concerns range from:
How do we keep my toddler seated when the seatbelt sign is on? to What if she disturbs other passengers?
I think that if you prepare appropriately for your trip this will help ease any anxiety that you may have.
This week I took my 2 year old on her 8th international flight this year. This made for 24 hours of flying time (28 hours of travel time including transit.)
I went into depth about my flying experiences, how to fly with kids, baby travel essentials, and more but now I want to give you a closer look at the Kids Travel Activities.
I suggest bringing some of these activities to keep your child entertained and happy.
My favorite Preschool Kids Travel Activities Packing List
Please note that this post contains affiliate links.
For a few days before our flight I took out our book Airport by Byron Barton and let her look at the pictures and explored the details with her. The book is wonderful with beautiful illustrations of the airport and journey. I took this book with us on the airplane too (not pictured above) so I could explain to her a bit about the process and adventure that we are on.

Richard Scarry's A Day at the Airport is wonderful too for kids. You too will be mezmorised by the details!
The free printable airplane travel activity book comes with a fun airport scavenger hunt.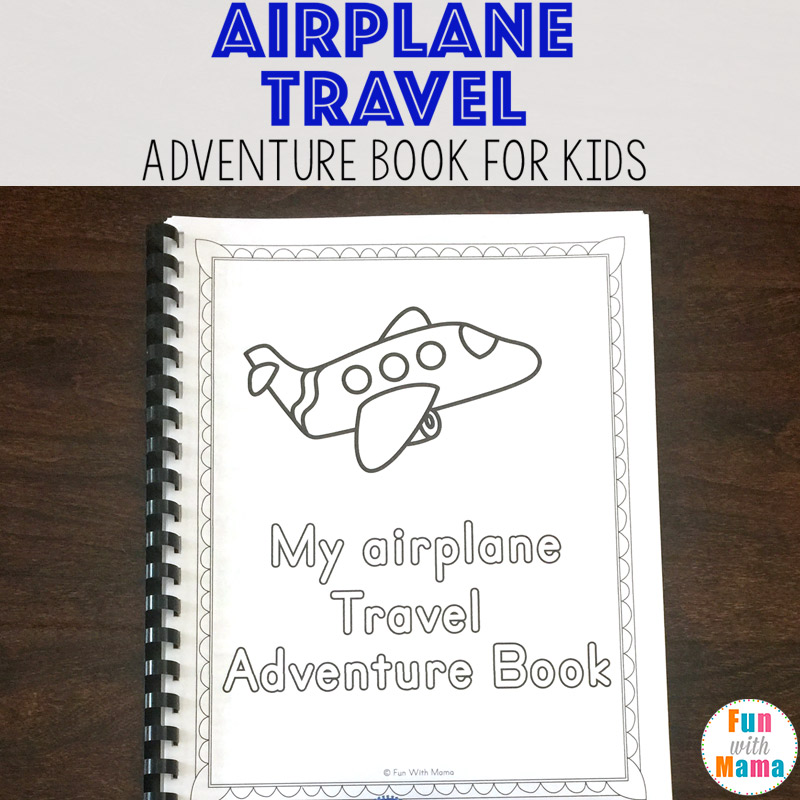 Here are a few items that I brought on my flight this week: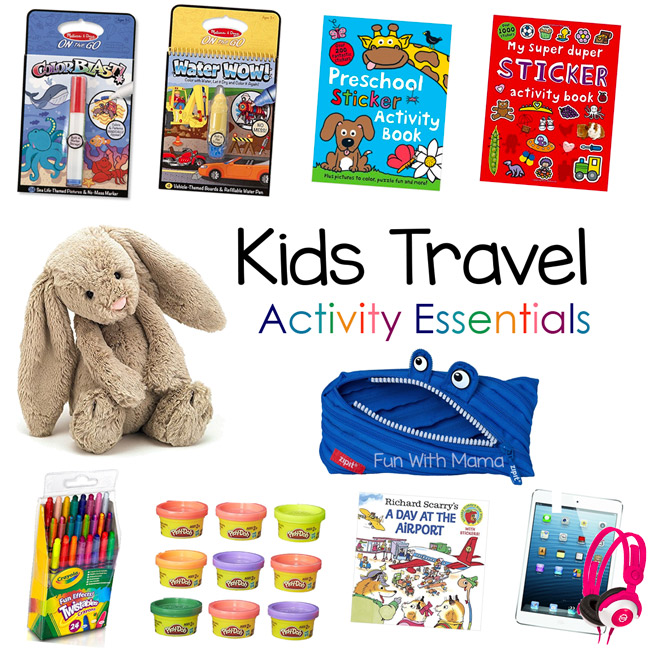 When it comes to apps I suggest that you download a few new apps that your child has never used before. This will make him/her more excited to get on the plane and keep her occupied for longer while she explores and learns about each new app.
These are the new apps I downloaded for this weeks international flight:
Toca Boca Birthday – My two year old absolutely loves this app!
Pepi Bath –  She loved putting Pepi's dirty clothes in the washing machine and then hanging them to dry.
Toca Boo – She laughed so much every time someone would get 'scared'
For more app suggestions check out my previous post on our favorite apps: iPad For Kids: Favorite Educational Apps for toddlers preschoolers and 1, 2, 3, and 4 year olds
What I have learned  through Traveling With Kids
I learned that planning in advance ensured we had a fun flight and the kids and I actually began to look forward to these flights as a way to do unique activities. The look on my daughter's face as she anticipates the little travel kit I have created for her makes her feel very loved (yes I can really see it in her face) and it makes my heart melt just a little. Check out my On The Go Pinterest Board for Busy Bags, Quiet Boxes, and DIY airplane travel kits, coloring cases, and binders.

Reader question: What do I do when the seatbelt sign is on and my child refuses to sit down?
My suggestion: Having activity items ready to go when the seatbelt sign is on and your kids don't want to be seated can quickly calm a crying session. Pre-pack some play-doh in a ziplock bag, some cars, or wrapped up little toys. Snacks that your kids love are also a tantrum saver!
Have more questions or suggestions? Ask me on Facebook or Instagram.
Nadia is the founder of Fun With Mama and a Mom of 3.She strongly believes that magic is created between mother and child when they do learning and art activities together.Learn more
about Nadia here
.