Once the local stores discount those plastic Easter Eggs go ahead and grab a few. Check out these fun ways to repurpose those eggs into 20 Fun Plastic Easter Eggs Crafts!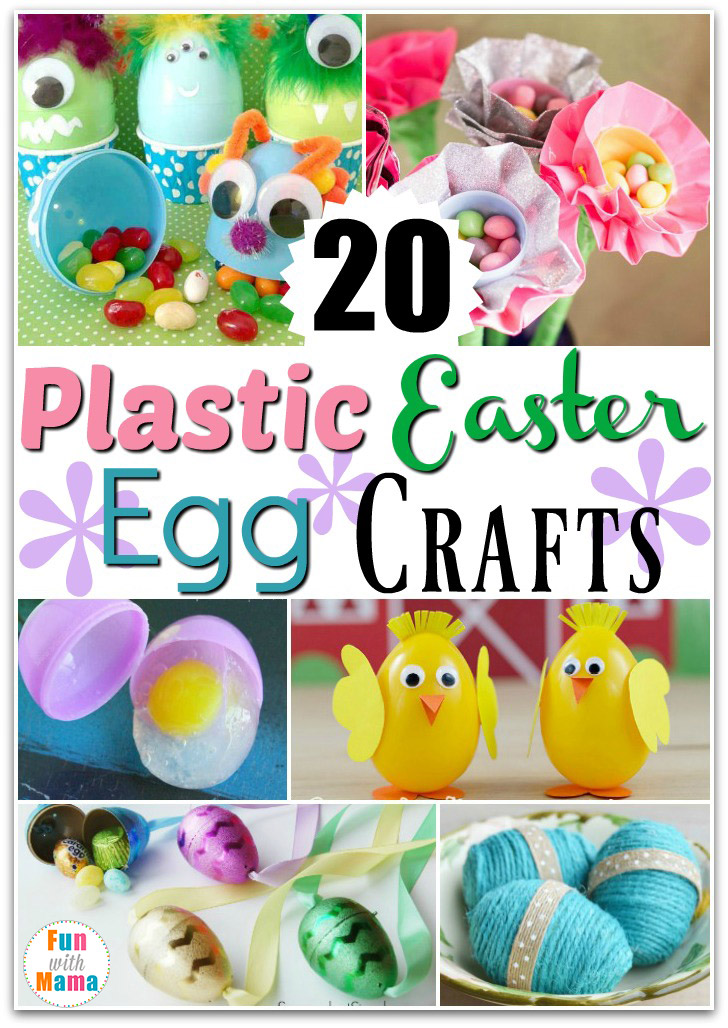 20 Plastic Easter Egg Crafts
I am going to pretend that I am a frugal mom and that I waited for the plastic Easter eggs to go on sale before I went ahead and bought them for these awesome crafts and activities. (Because really, I bought them during the peak season!)
You will find a lot of inspiration here to get you and the kids crafting and repurposing!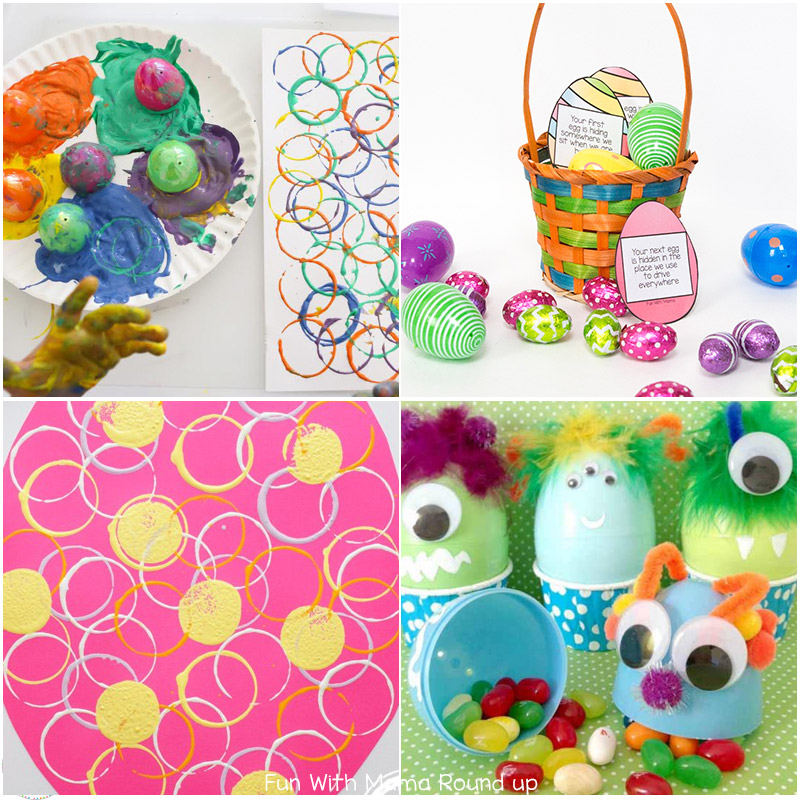 There is no better way to use those eggs than for an Egg Scavenger Hunt. Add the Printable Easter Egg Hunt clues into each egg to make it even more exciting. (You could also try out the Editable Easter Egg Hunt to create your own clues.)
I love simple activities especially ones that involve painting. Plastic Egg Painting is something we do every single year. The pastel circles make for a beautiful painting. You could also theme the paper by creating Eggs to paint on.
I love how adorable these little Monster Easter Eggs, Alien Easter Eggs, Egg Bunnies and Plastic Egg Chicks are. My kids would especially love getting to play with googly eyes.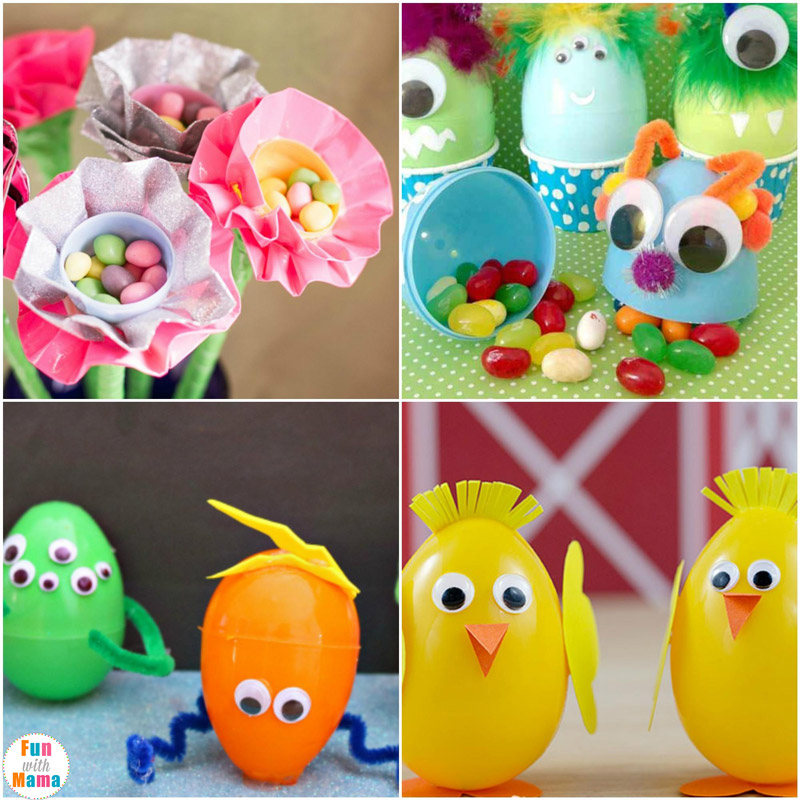 Don't throw away those plastic eggs! Repurpose them with these 20 Plastic Easter Egg Crafts http://bit.ly/2o5XkRi Click to Tweet
Have you ever created soaps? Neither have I? Check out how to make these Easter Egg Surprise Soaps.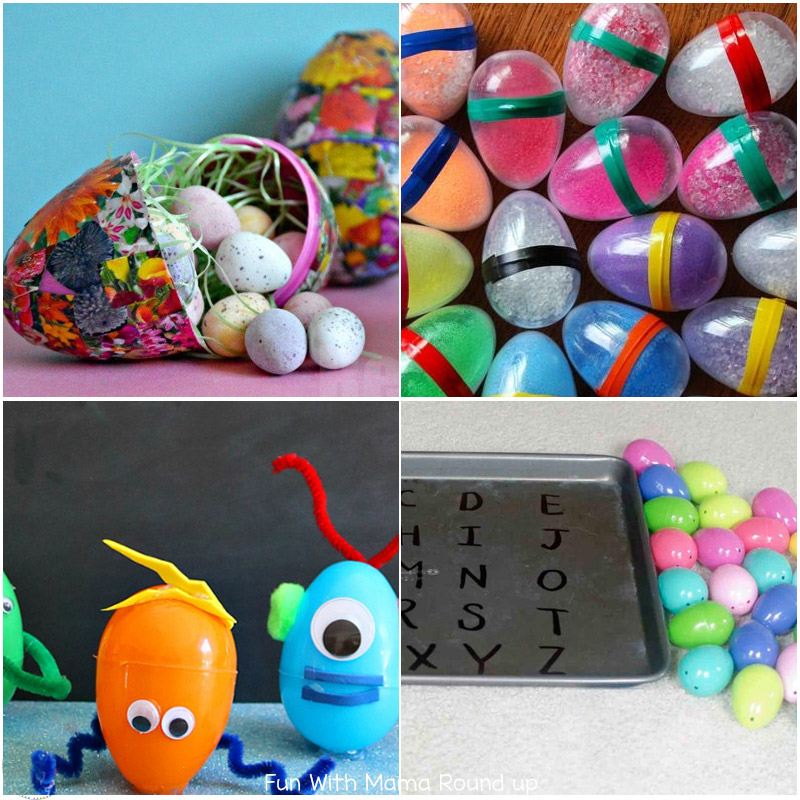 This Decoupage Easter Eggs activity seems like a fun craft that lets your child explore a technique that they probably haven't done before.
We love creating our own DIY Musical instruments. Check out these Maracas Made From Plastic Easter Egg and Easy DIY Egg Shakers
I am that Mama that loves to do learning activities. This Plastic Egg Alphabet Kids Activity seems like it fits the bill!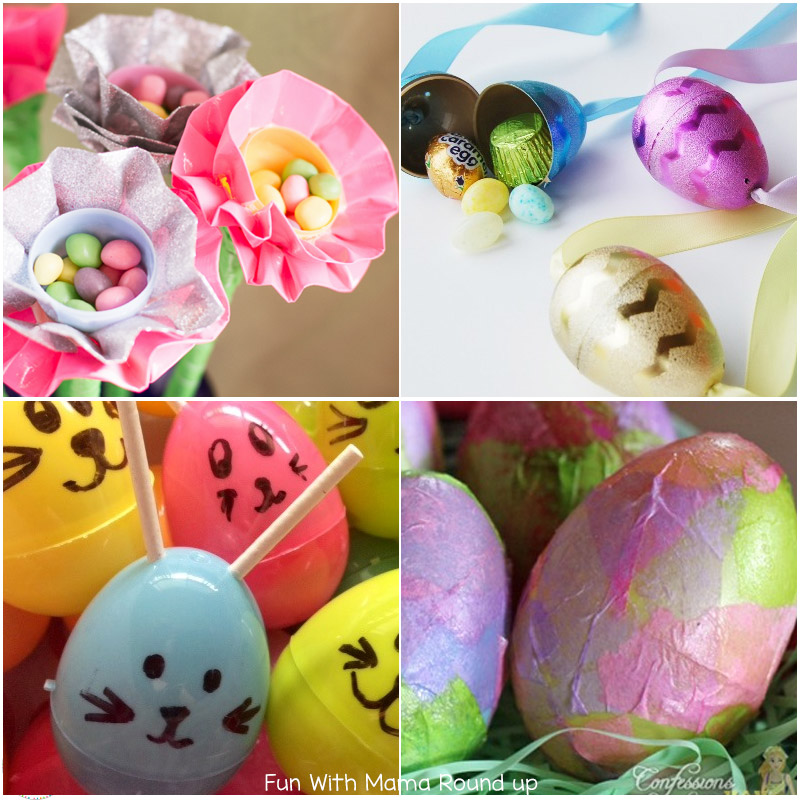 We all know about the slime craze so this Plastic Easter Egg Slime Goop will be loved by the kids!
This Spring Flowers Craft with Plastic Easter Eggs has to be one of the prettiest most eye pleasing egg craft ever!
Your kids would love to give these Easy Egg Necklaces to their friends. Hide some candy or special notes inside too!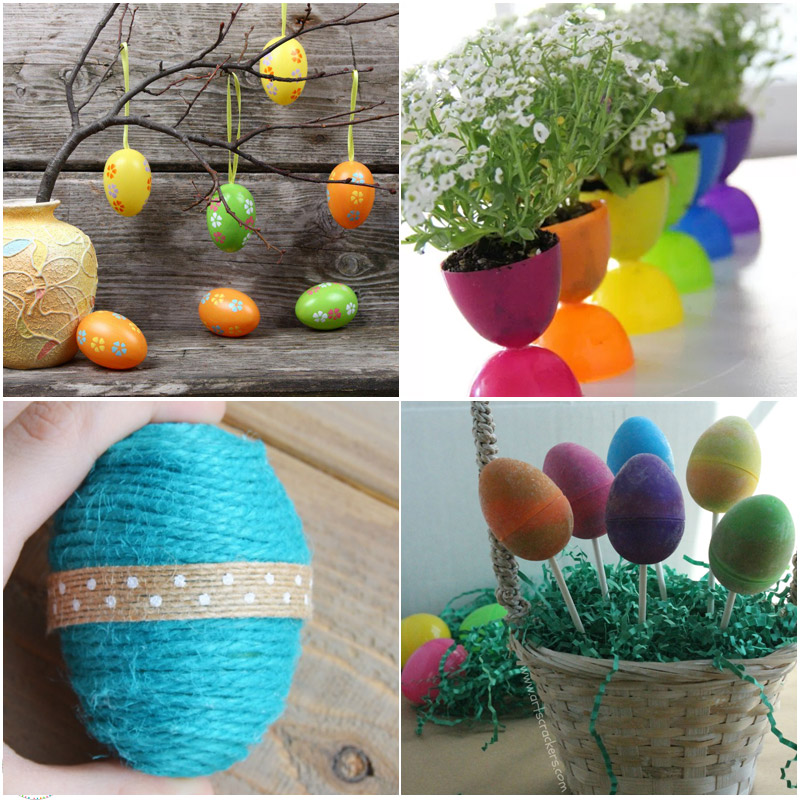 Having an Easter themed party? Try these DIY Fun Frozen Yogurt Egg Pops. I love simple decoration items that carry the theme so beautifully. They would also make a great centerpiece.
Use up that leftover yarn with this DIY Twine Plastic Easter Eggs

I love the natural feel that the DIY Easter Egg Tree Decoration and Plastic Easter Egg Flower Pots have. These are perfect for Spring!
What is your favorite thing to do with plastic Easter eggs?