These family worksheets for kindergarten includes a fun all about me themed printable family tree worksheet too. This activity would go well with a family theme preschool all about me week. Families come in all different sizes, but have one thing in common: love! These printables are a great way for kids to learn more about and celebrate their families. The activities can be used by toddlers, preschoolers, kindergarten and first graders.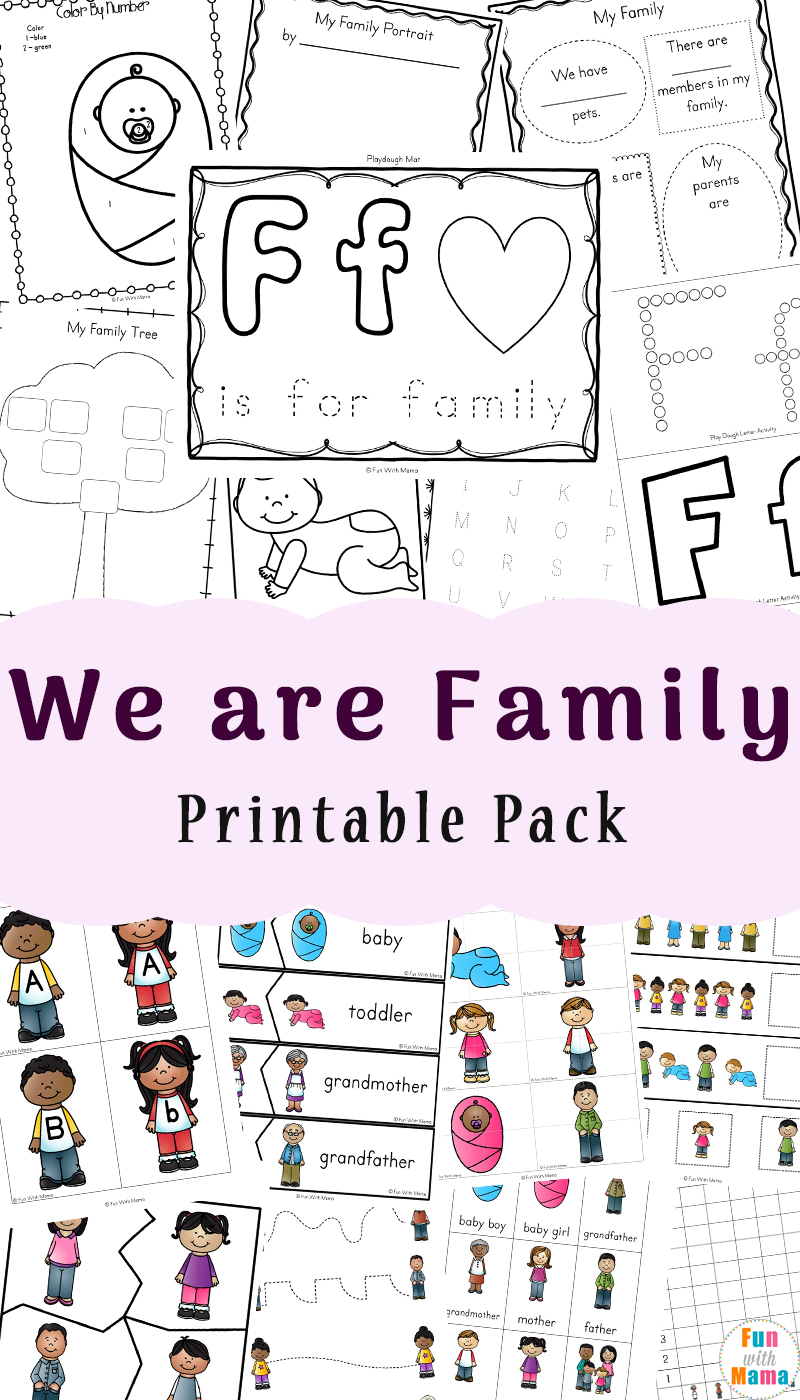 Family Worksheets For Kindergarten
This learning pack focuses on all things Family. It is aimed at children in preschool and kindergarten to help them learn more about their family, all while improving their math and literacy skills.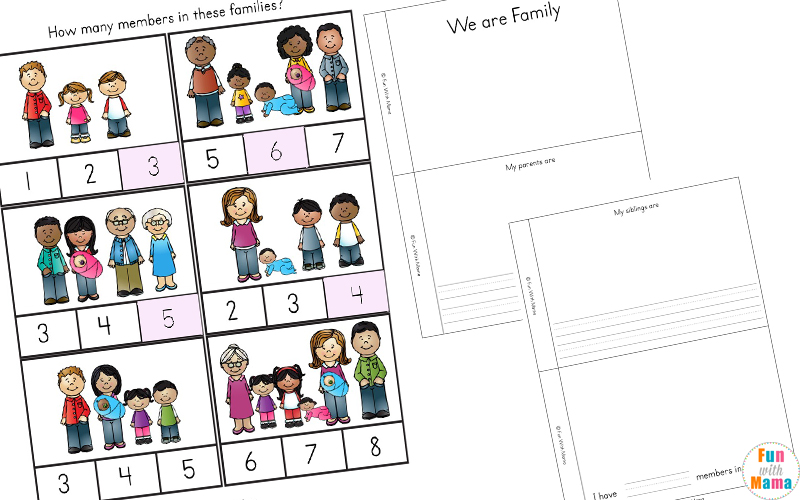 Materials Required:
Please note that affiliate links are used in this post. Please see my disclosure policy for more information.
Here are some items that pair well with these activities. You will use each of these items over and over during all my printable preschool activity packs.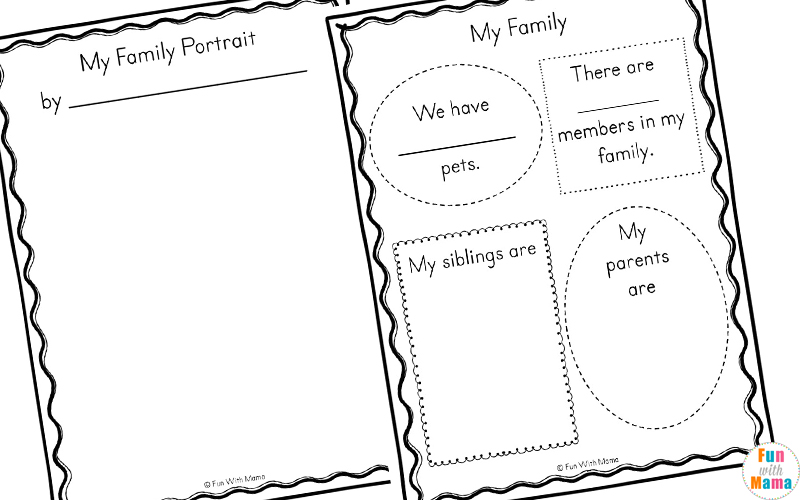 Family Theme Preschool
Our printable packs are always jam packed full of fun activities and worksheets. From puzzles to art and coloring pages there is so much to do. I always suggest that when working through a printable pack with a child, you should not print out every single activity. Print out the ones that you know your child will like, or print out different activities within the printable packs each time.
Classes and preschool teachers will love the family Members worksheets and family tree worksheets too.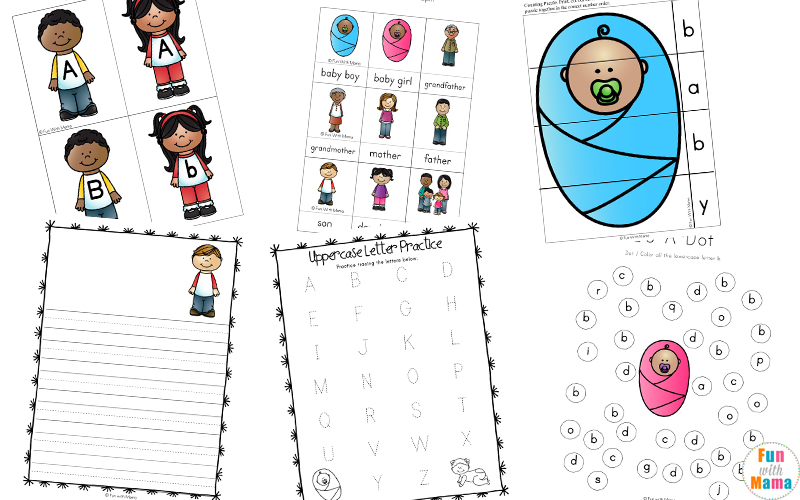 All of our printable packs have an educational aspect to each activity. Whether your child is working on alphabet letter recognition, number recognition, counting, patterning and sequencing there is a lot to see and do.
At the end of this families theme printable pack there are activities relating to their families. There is a page where the child can draw a portrait of their family, though if they prefer to glue a photo on, that is okay too. There is also a small book that children can make after they complete the sentences and illustrate their answers.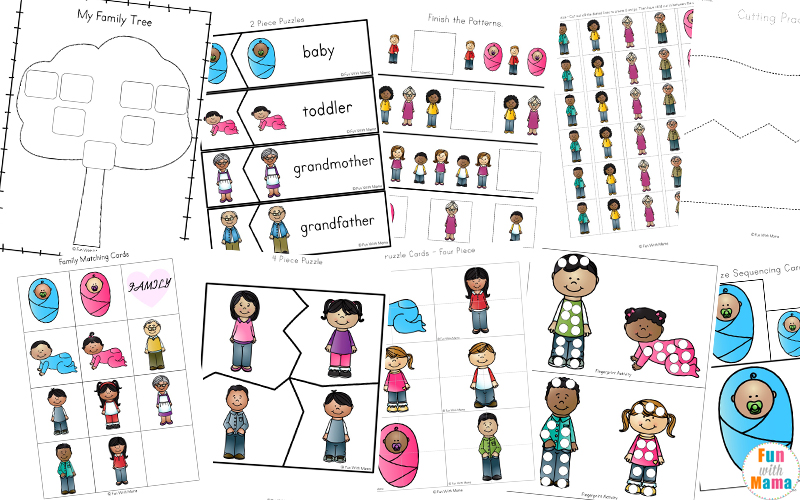 DOWNLOAD THIS FREE ACTIVITY PACK HERE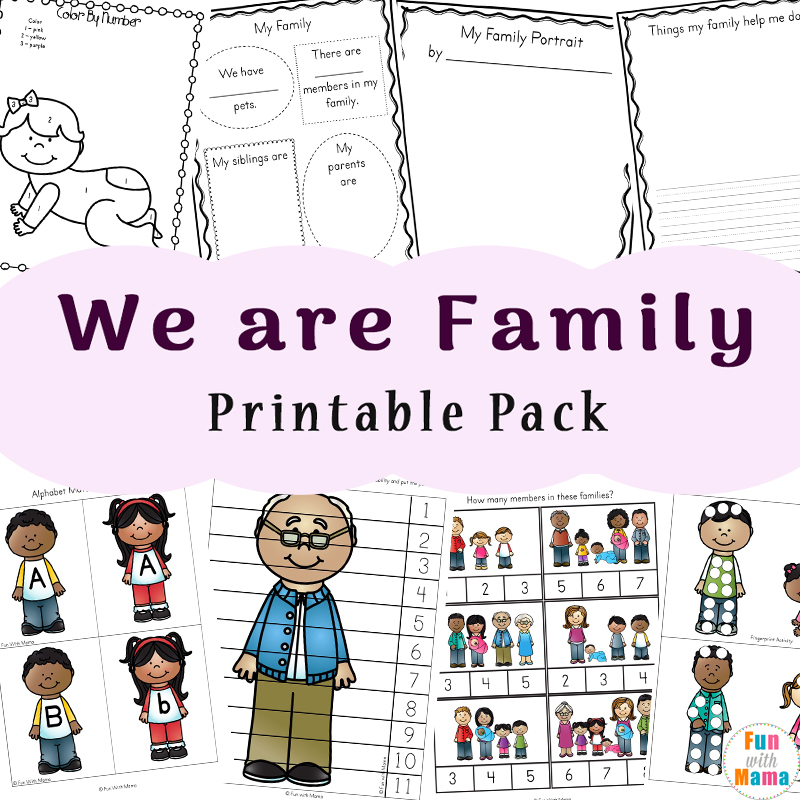 You can find all of our printable activity packs here