Let's go grocery shopping with this fun money counting activity + game for kids ages 5-10. They can learn how to find products from a list, add up the prices, and pay for their groceries with their money.
I know that when I take my kids shopping they seem to think that they can grab anything they want and the purse is an bottomless pit that holds an endless supply of money. I think it is important to teach them that every product has a price and those prices add up. It's also good to practice their counting out money and change skill. So let's grab our shopping list and take out the buggy to fill it up!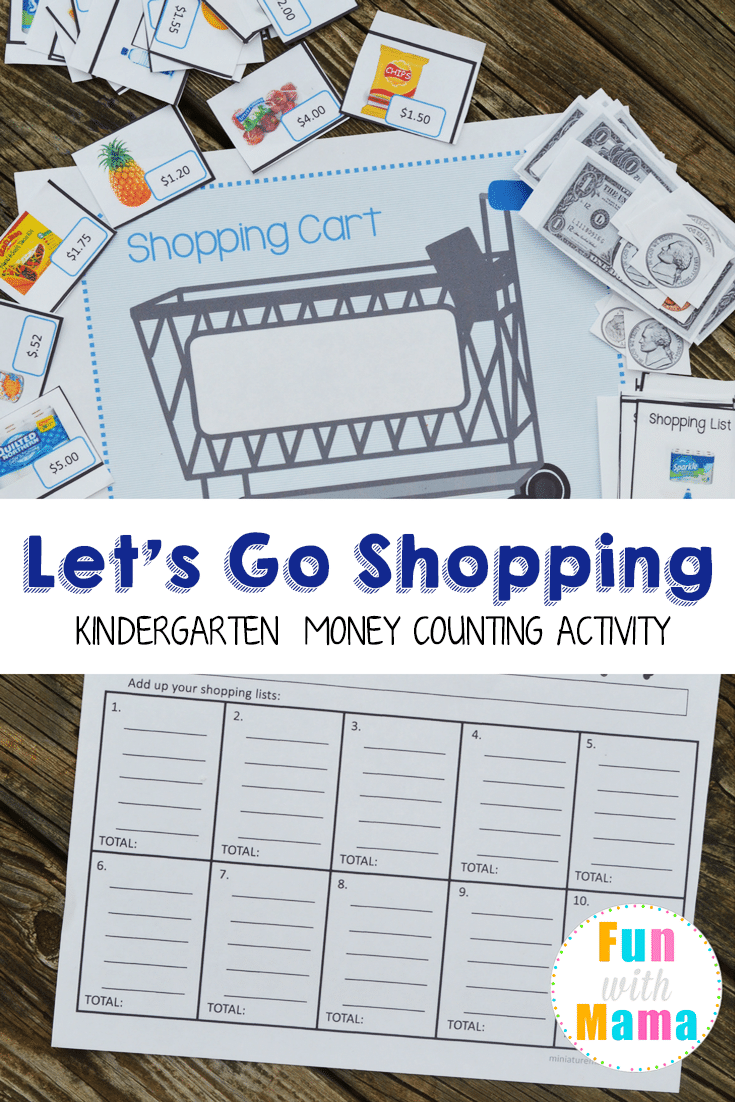 Let's Go Shopping Activity
Materials Required:
scissors
a printer to print the pdf with
printer paper
laminator, clear contact paper, or clear tape to protect them for reuse
pencil
Instructions for set up and use: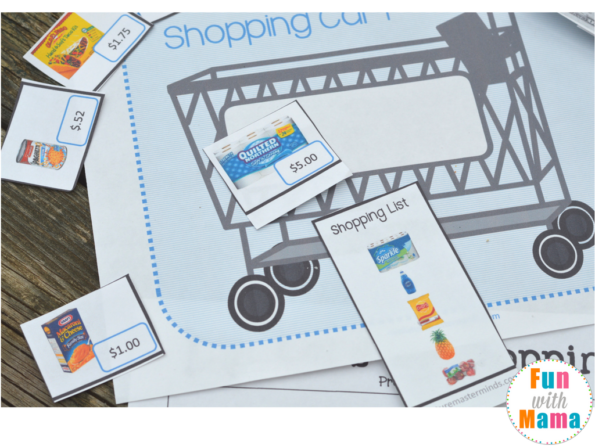 Set up is fairly simple. Cut out the shopping lists and products. Place the food products around the shopping cart mat. Stack the shopping lists to the side.
How to Play:
The child will draw a shopping list from the stack.
On the shopping list is 5 different products. They will look through the products and find the ones that match the listed items.
Older kids: The will write the prices down on their paper as the find the products. Then they will add up each product and count out the correct money to pay for their products.
Younger kids: They can find all the products or pay for each individually with their money.
As they complete each lists they return the products and grab another list
This game will help them to learn that the products they buy cost money and each one adds to the end total.
Grocery Shopping Money Counting Activity http://bit.ly/2w2ZENo
Download the Activity by clicking on the button below:
More Math Themed Activities