Learn how to draw a lion for kids using this easy and simple step-by-step lion drawing tutorial that is perfect for beginners. Kids (+ adults) will be creating this lion cartoon drawing that can then be colored in using markers or even paint.
Make sure to check out my 99+ Indoor activities for kids for even more fun and creative ideas!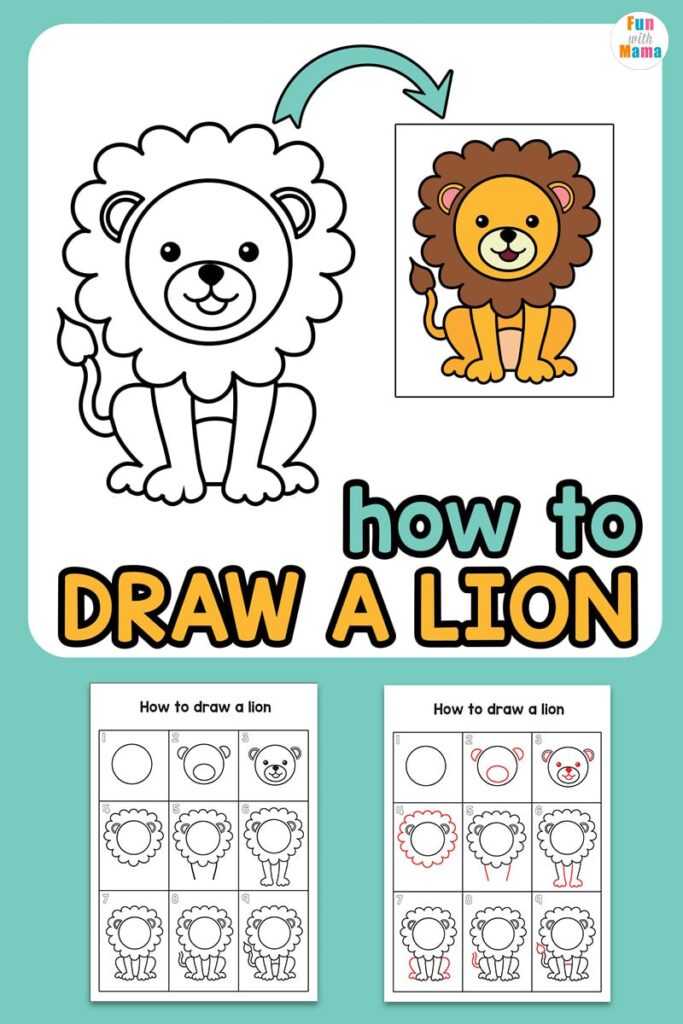 Lion Drawing For Kids
It's actually pretty easy and simple to draw a lion if you break it down into steps. I've included the new lion outline drawing lines in red, so that it's easy for children to see what needs to be drawn in next. We've broken down the lion body outline into 9 easy steps with the tenth step being coloring it in.
How To Draw A Lion Easy Cartoon Drawing
Watch the video tutorial here
How to make a Lion Outline
You can do the lion sketch using a pencil or a marker. Children can use an eraser to erase pencil mistakes, however, remind children that accidental drawing marks can be turned into something special like in one of our favorite books, Beautiful Oops.
I included a free printable that you can get at the bottom of this blog post.
Lion Face Drawing
Who's ready to draw the king of the jungle with me? Let's start with the lion's face. It's as simple as following the drawing tips below.
Step 1 – Draw the lions face
Draw a round circle for the face. You can use a round template like a cup or freehand it.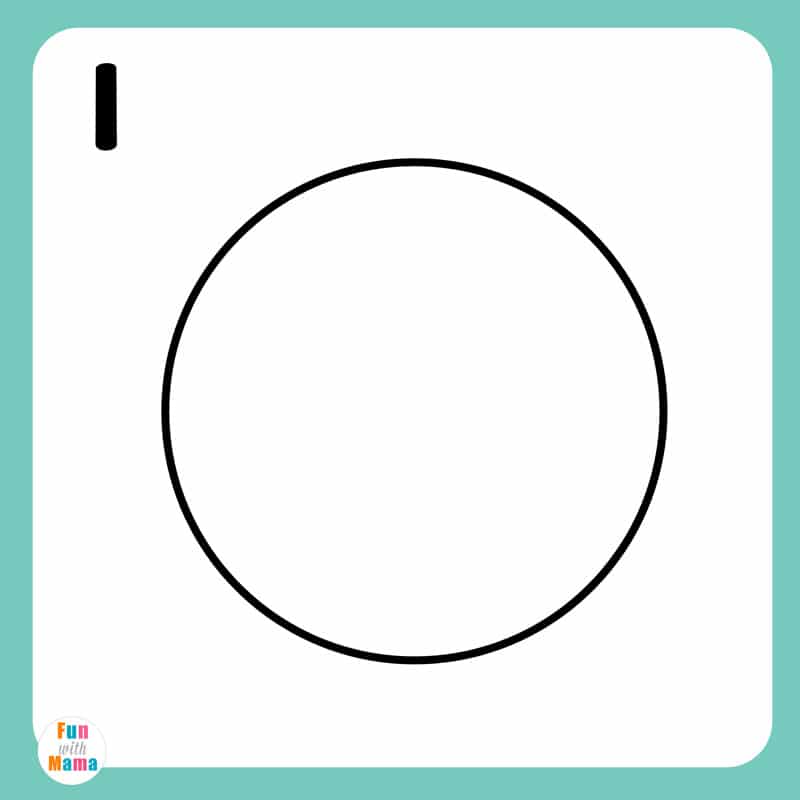 Step 2 – Add the mouth
Next, you will add part of the mouth and draw ears. Make them as similar as possible but don't worry, they don't have to be perfect.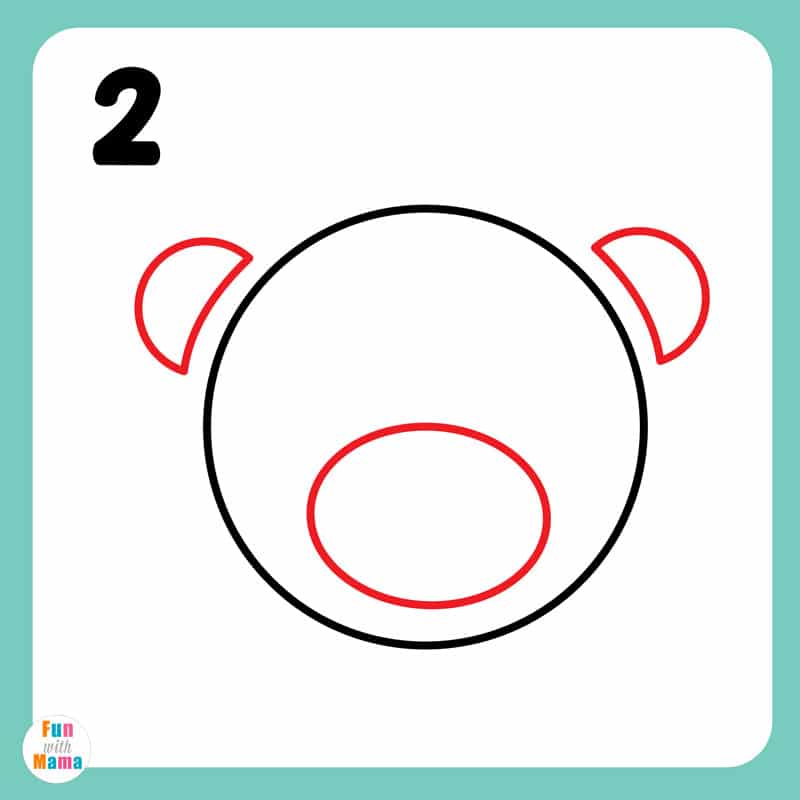 Step 3 – Add the face features for the lion
Add in the lion's nose, eyes, mouth, and tongue.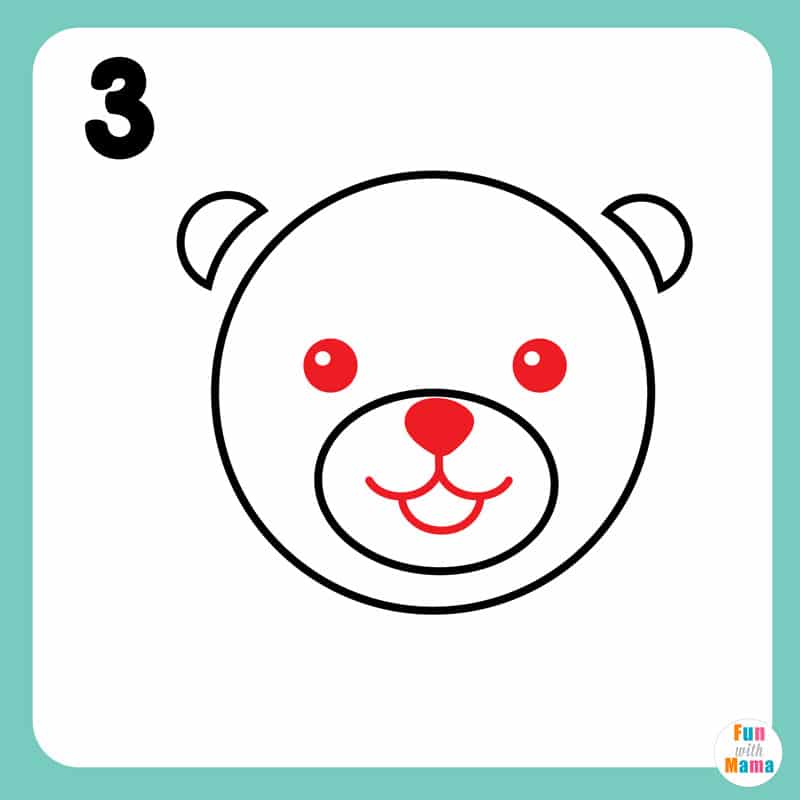 Step 4 – Draw the lions mane
Time to draw the lion's mane with a wavy line. You can draw the mane of the lion fluffy and big mane or as a smaller not-so fluffy main with fewer curves. It's up to you. Let the kids have fun with this and go as wild as they want!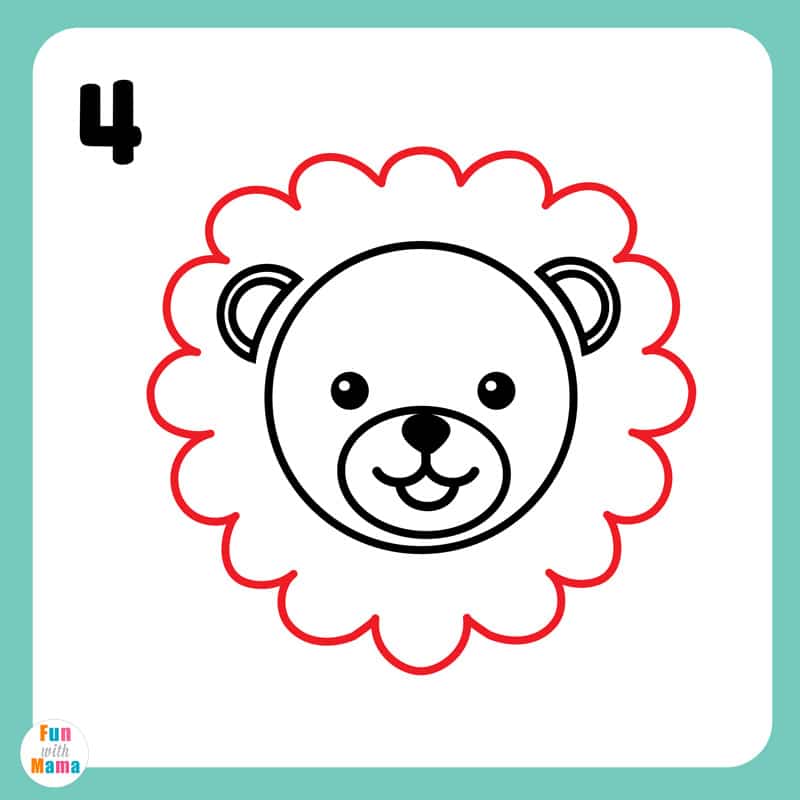 Step 5 – Draw the body of the lion
Let's get started on drawing the lion's body. Draw two lines under the mane in a downwards motion.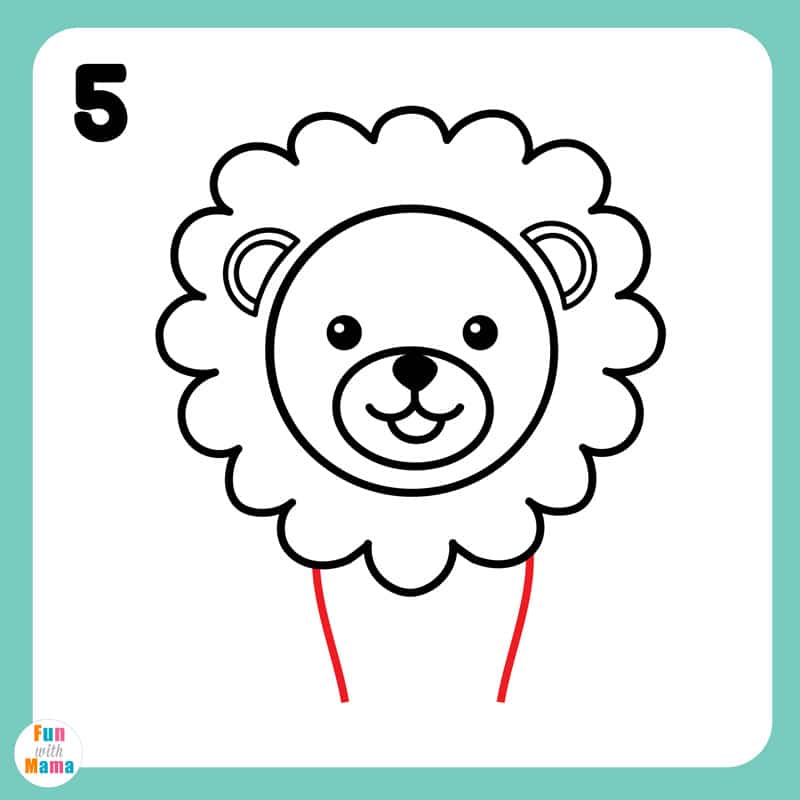 Step 6 – Add the legs for the lion
Create 2 front legs with the lines you created. Don't forget to add the lion's paw under each leg. This is a great way to draw paws and my kids really found it helpful.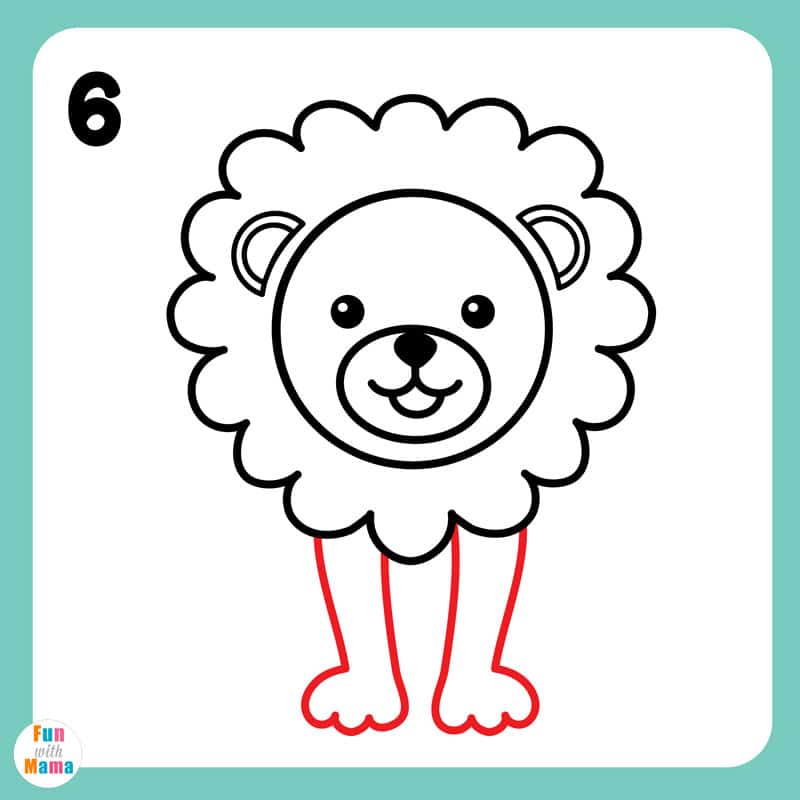 Step 7 – Draw the back legs for the lion
Start drawing the lion's hind legs at the back. These look like an upside-down letter c. Connect the front legs with a line that represents a part of the lion's body.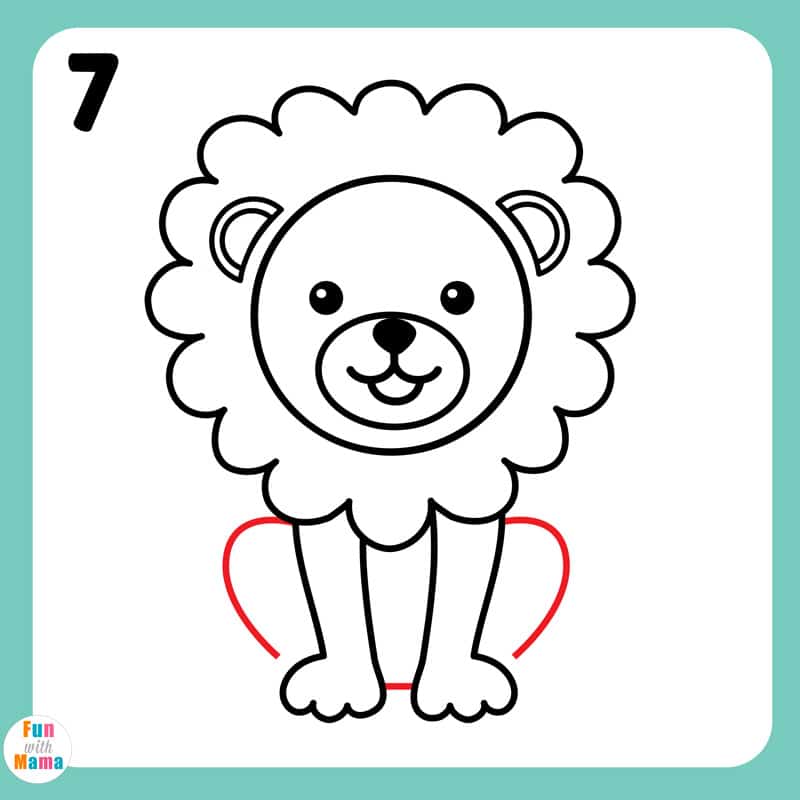 Step 8 – Start to draw the lions tail
Finish off the lion's back feet and then get started with the lion's tail.
The kids might want to make it longer, that's fine! This is about them being creative with their art!
Step 9 – Finish the lions tail
Draw in the lion's tail, make it fluffy if you like. Then add a curved line in between his upper legs to represent part of his body.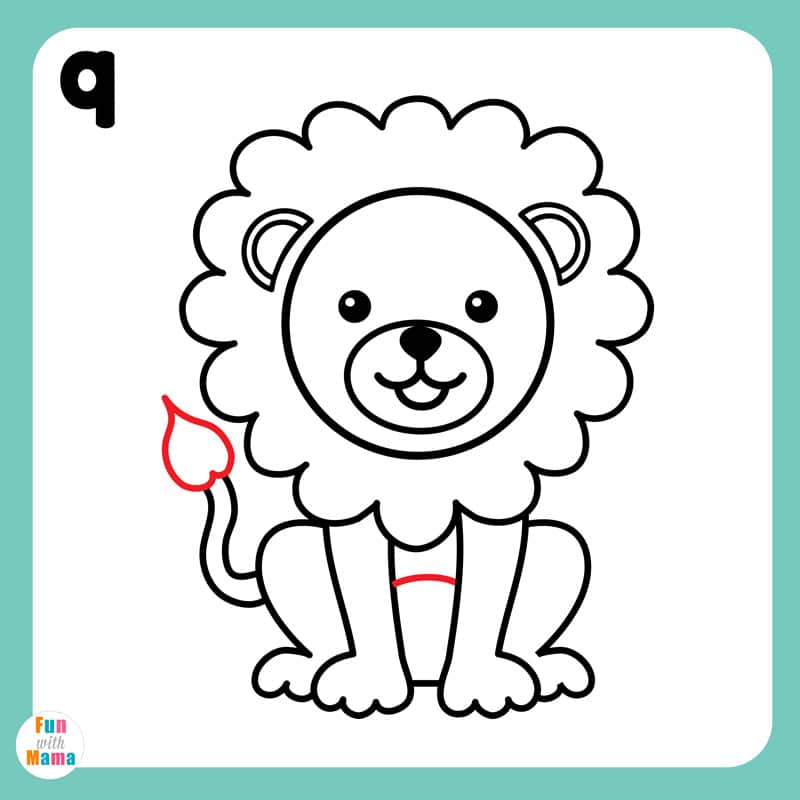 Step 10 – Color in the lion!
Now for the best part and last step, color in your cute lion drawing! The kids can use paint, markers, crayons – or anything else that they'd like.
They can color the lion in typical lion colors or make it fun and unique!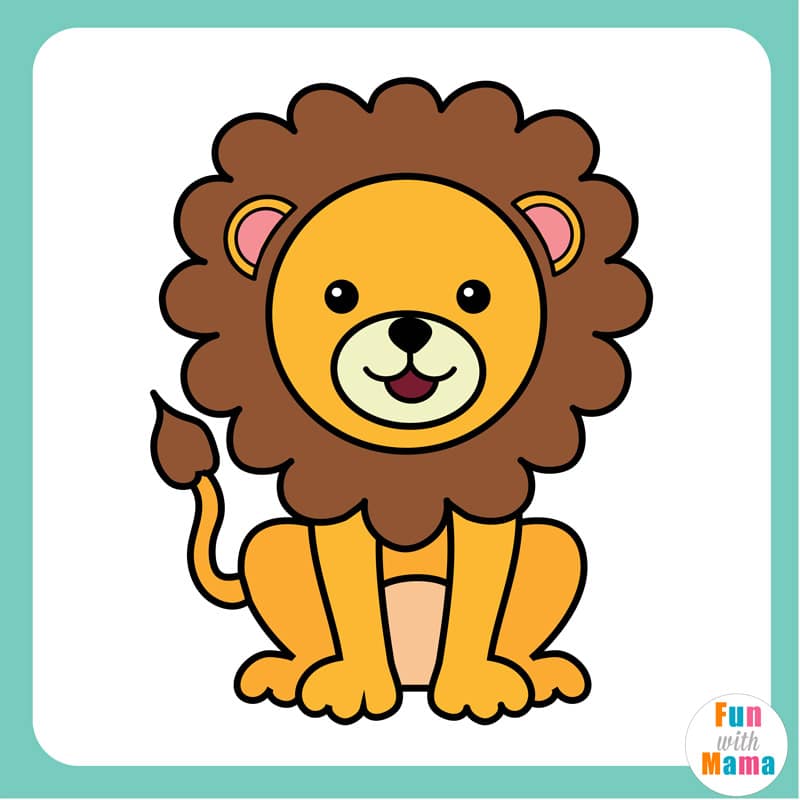 This lion activity for kids is so much fun to do! This is great for all ages and the perfect way to help them follow directions to learn how to draw a lion.
Get the free printable lion drawing step by step tutorial here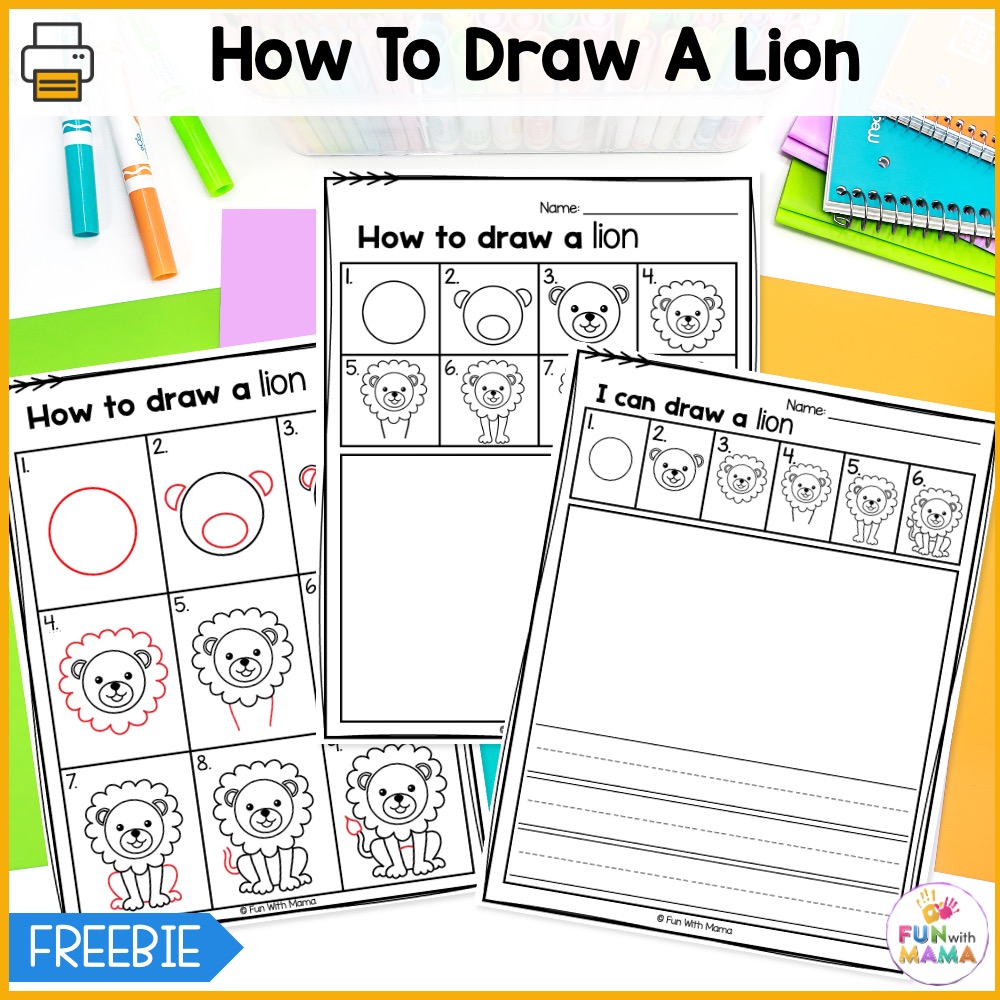 Watch our drawing video of our activity guide here:
WHERE TO GET THE FULL ACTIVITY PACK
GET THE LEARN TO DRAW ACTIVITY PACK HERE
This set of drawing worksheets features of 200 pages of drawing guides in various formats to help your students draw a variety of animals and more. Perfect for centers or as a homework task, these drawing worksheets will keep your students engaged and keen to learn more.
More Animal Activities