These counting cards are perfect for use all through the year. They include numbers 1-20 and are great for early preschool math skills. Just add in some manipulatives or Target mini erasers and you're good to go.
Counting Cards
You need a few simple items that you probably already have at home. I always encourage you to look at home first before going out and purchasing anything.
It's a lot of fun to work on those early math skills and they are so easy to teach at home. use these cards to work on one to one correspondence, fine motor skills and number recognition. Want to make it harder? Then ask your child to use tongs to transfer the correct number of erasers from the container to the card.
Looking for more rainbow activities? Then check out the qtips rainbow activity Rainbow Rice + Coloured Rice , Finger Number Rainbow Matching Puzzles, Rainbow Slime Recipe and Rainbow Raised Salt Painting activity.
Materials Required:
Card stock ( I print everything out on card stock for increased durability.)
Any type of maniuplative like erasers, unifix cubes
I put these in a tray to use for our weekly play trays. Not sure what play trays are? Then check out the preschool activity trays post.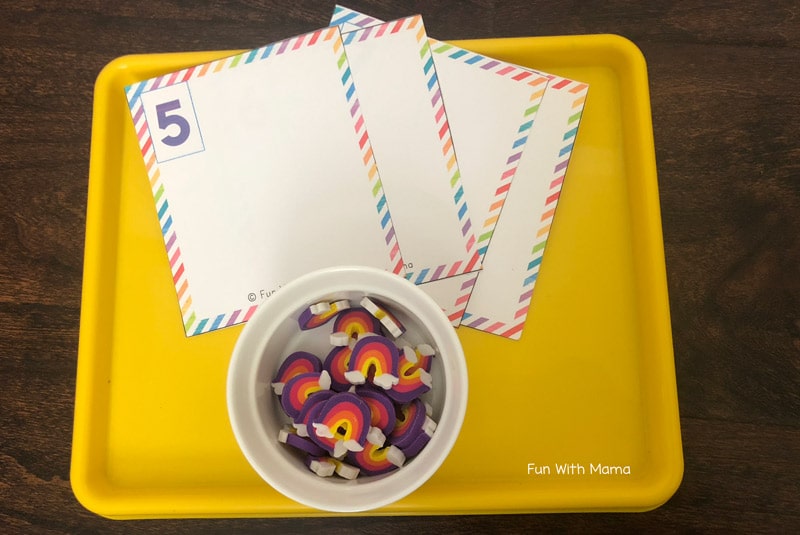 Here my 4 year old daughter used her Unifix cubes to include the right amount of cubes.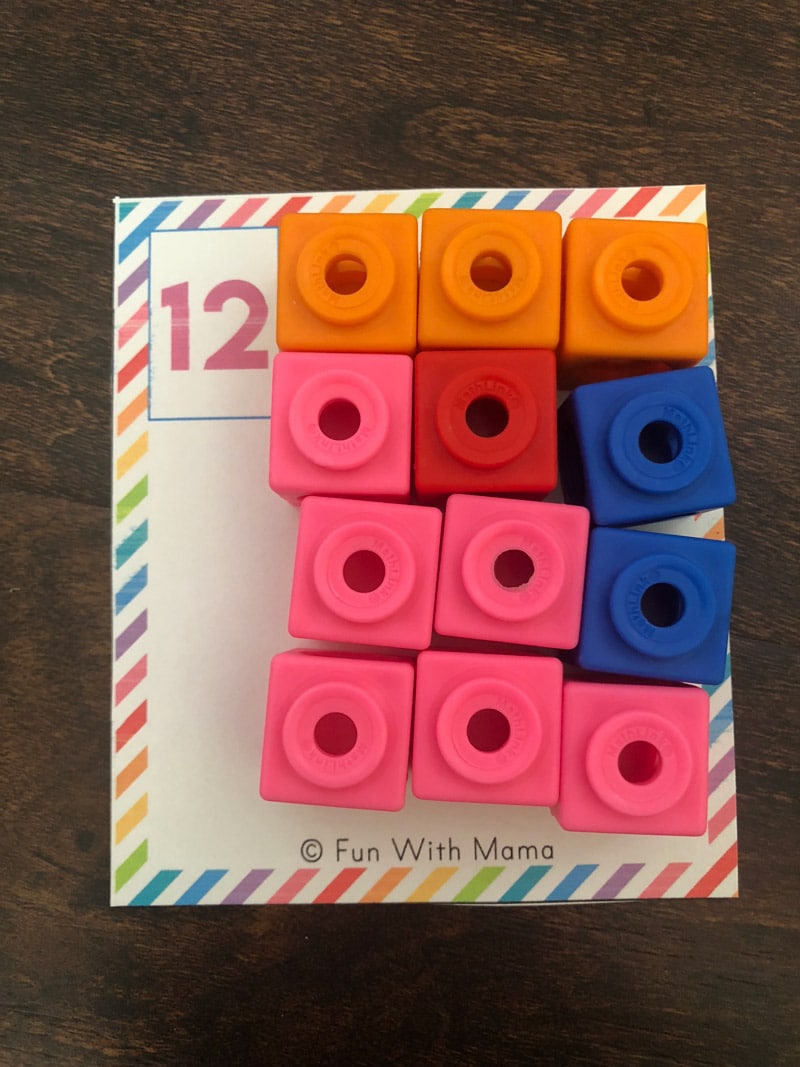 We also used unifix cubes with our unifix cards last week and my daughter loved that acitivity too.
You can use them for counting cards, have your child hop onto the said number or use them as addition cards too. I just love these!
Get the download here: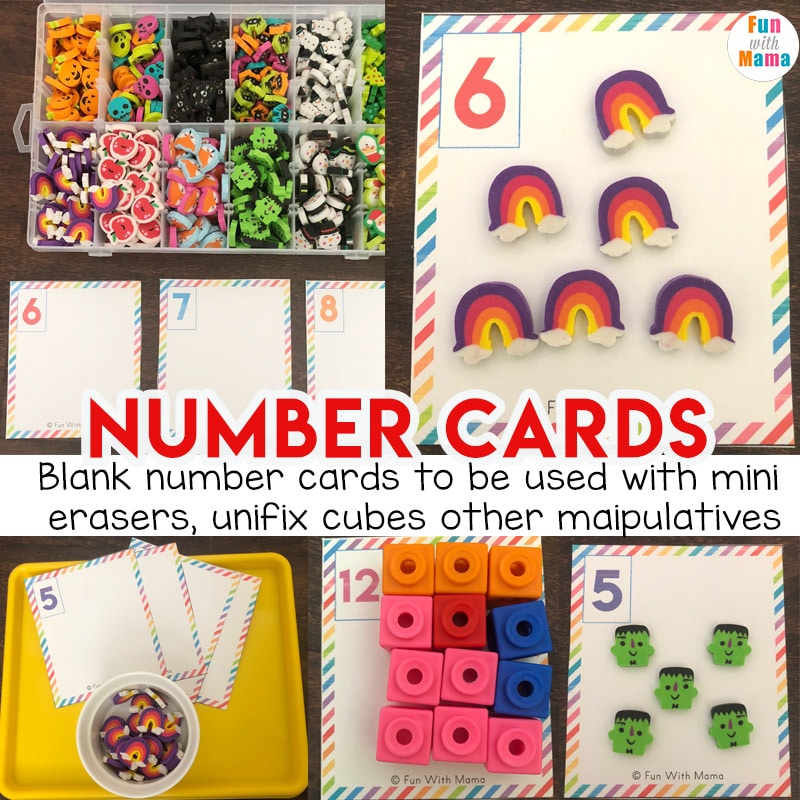 FROM LEFT TO RIGHT
Match it! Numbers 1-10 // The Primary Post
Ten Frame Counting Puzzles // Sara J. Creations
Candy Counting Clip Cards // Literacy with the Littles
Shapes Puzzles Freebie // A Dab of Glue Will Do
Spin and Color Shapes // The STEM Laboratory
Felt Cookie Counting // Teach Me Mommy
Color by Ten Frame // Playdough to Plato
Number Cards // Fun with Mama
Making Five Math Game // Mrs. Jones Creation Station
Fun Patterning Cards // Fairy Poppins
Printable Mini Number Books // The Kindergarten Connection
Shape Roll and Color // Modern Preschool
Preschool Math Patterns // Coffee Cups and Crayons