This printable insect sorting worksheet is perfect for your preschool insect theme week! Children can use the insect cutouts to sort the bugs by insects characters like wings vs no wings. They can use the included paper cutouts or you can use figurines that you have on hand. Plus find 11 more fun bug activities too.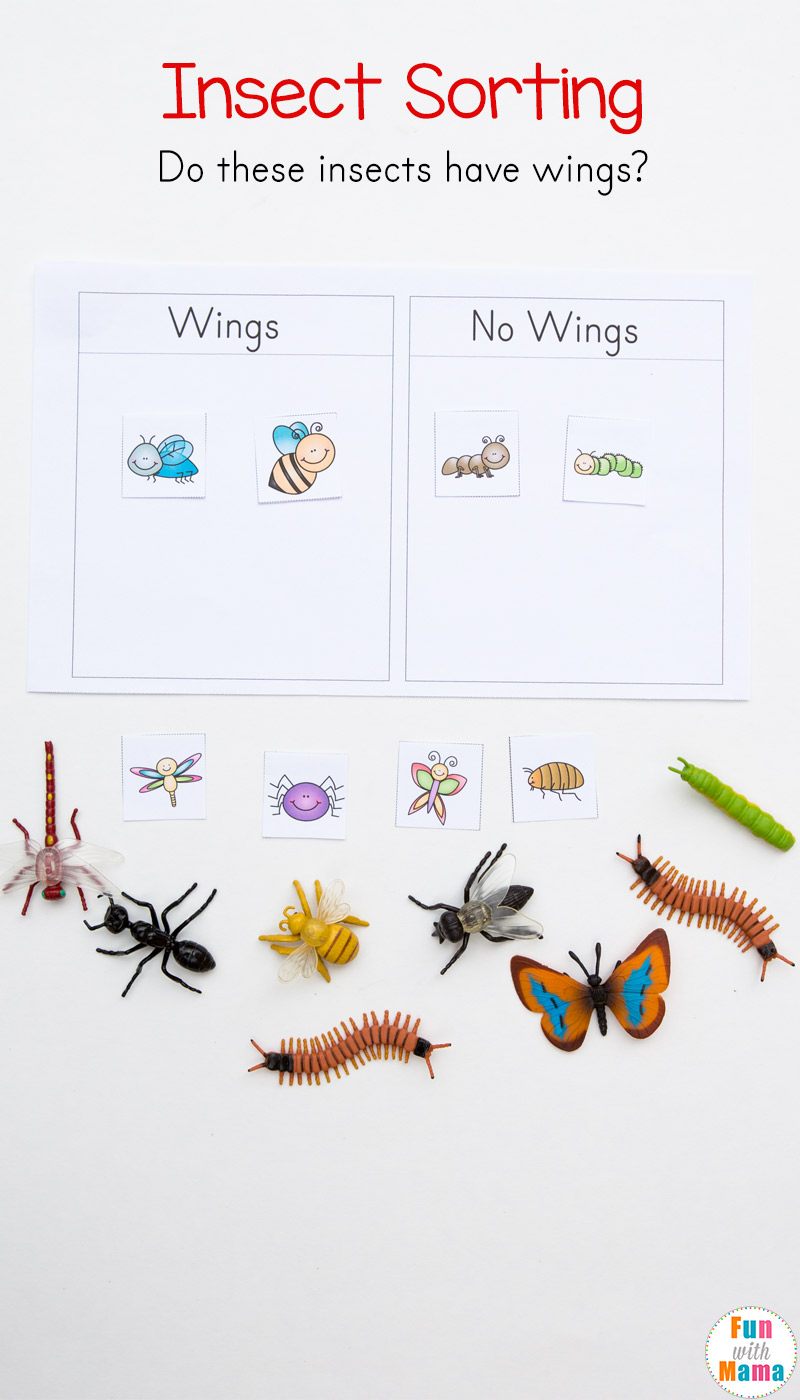 Preschool Insect Theme
Materials Required:
To prepare the activity you just need to print it out on cardstock. Then place the items together and ask your child, "Does a ladybug have wings?" and show her the different parts of the chart. Sometimes children need an example.
I prefer working with the hands on figurines. I find that it adds another form of exploration, plus we love to add these figurines to sensory bins. You could even hide these insects in the sensory bin and make your child 'catch the bugs' and then place them on to the sorting sheet. That would be ADORABLE.
We have two insect themed sensory bins here:
You will also love the printable insect activity pack.
Grab the whole insect activity pack
This activity is a sampler freebie from our insect activities pack.
GET THE INSECT ACTIVITY PACK HERE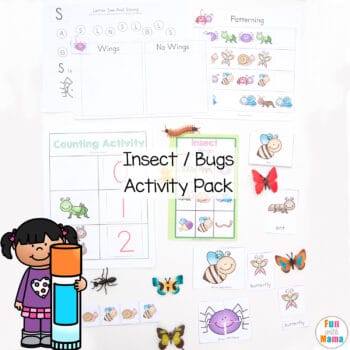 Explore the insect theme in this fun activity pack that will help increase vocabulary, work on counting, patterning, and literacy skills too. This insect learning pack is perfect for Preschool and Pre K students. With 42 pages of fun and a black and white option this pack is useful for homeschool and classrooms!
Grab the free activity here:
GET THE FREE INSECT SORTING MATS SAMPLER HERE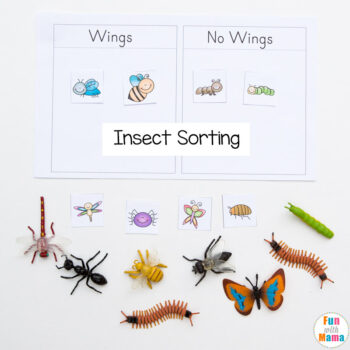 Already a subscriber? No problem. Just enter your details above so I can send this printable directly to your inbox.
More Bug Activities
Looking for more awesome bug activities?!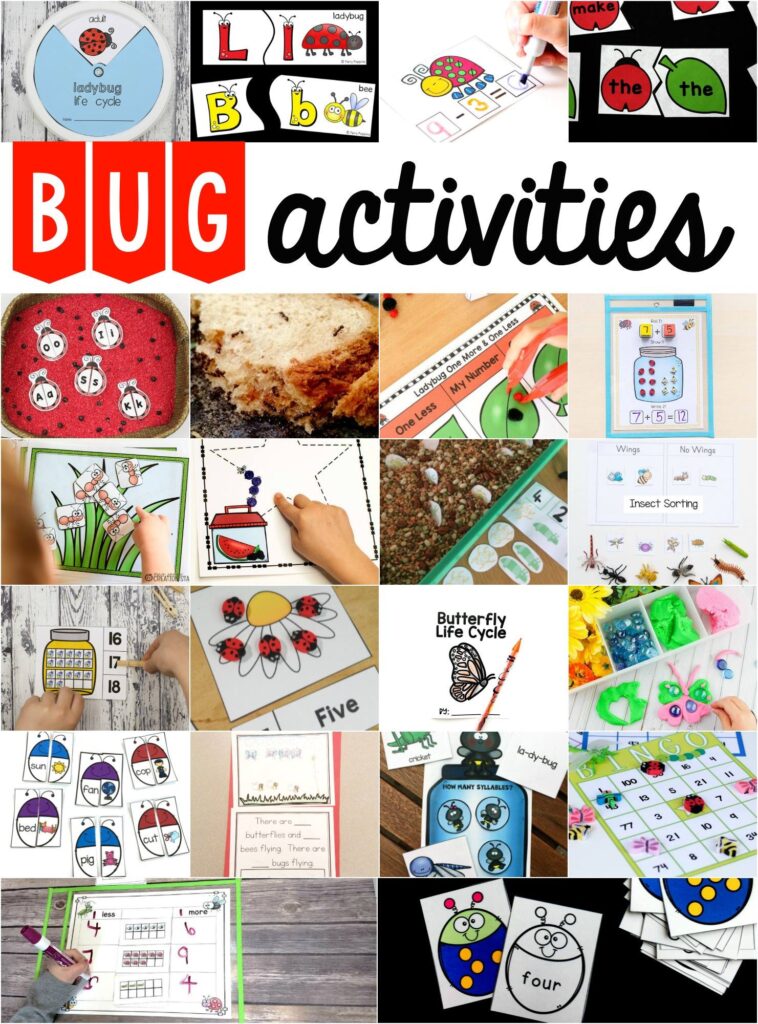 FROM LEFT TO RIGHT:
Ladybug Life Cycle Wheel // The STEM Laboratory
Bug Puzzles (Beginning Sounds) // Fairy Poppins
Bug Subtraction Cards // The Kindergarten Connection
Ladybug Editable Sight Word Puzzles // A Dab of Glue Will Do
Printable Ladybug Letter Puzzles and Sensory Bin // Fun-A-Day
Simple Outdoor Ant Experiment // Science Kiddo
Ladybug One More One Less Activity // Fantastic Fun and Learning
Bug Jar Addition and Subtraction Mats // Fun Learning for Kids
Counting Ants Math Game // Mrs. Jones' Creation Station
Insect Theme Prewriting Practice // Stay at Home Educator
I Spy Bugs Sensory Bin // Teach Me Mommy
Bug Counting Clip Cards // Playdough to Plato
Ladybug Counting Cards 1-20 // Powerful Mothering
Butterfly Life Cycle Mini Book Freebie // The Primary Post
Homemade Butterfly Playdough Kit // Sugar Spice and Glitter
CVC Bug Matching Game // Sweet Sounds of Kindergarten
Bug Story Problems // Recipe for Teaching
Bugs: How Many Syllables? // Liz's Early Learning Spot
Bug Theme Bingo Cards // Schooling a Monkey
Ten Frame Game More and Less // Sara J Creations
Buggy Partner Cards // Simplified Classroom