Make one of these fun reindeer crafts for kids this Christmas! If you're looking for some super fun Christmas activities for the kids this holiday season, you're not going to want to miss out on these great options. Because we all know without the reindeer, Santa wouldn't even make it through the big day!
Be certain to check out our Craft Stick Reindeer Ornament as well!
We love Christmas crafts, there are just so many ideas and characters to choose from. Santa and the elves get most of the love when it comes to kids' Christmas crafts but we didn't want to leave out the reindeer. These reindeer crafts for kids are so cute you will want to make them all!
Book Crafts and Activities are a wonderful learning and engagement tool, so If you're reading a story like Rudolph the Red Nosed Reindeer or 'Twas the night before Christmas, these reindeer crafts are great book activities to go along with them.
Reindeer Crafts for Kids
When it comes to Reindeer at Christmas, Rudolph generally steals the show. A flying Rudolph Reindeer Puppet is so fun – a craft to make AND play with! Another favorite Rudolph craft is this Rudolph Bell Necklace.
Have extra wine corks laying around? I can't get over the adorableness of these Wine Cork Reindeer! They would be a great reindeer craft idea for older kids or even adults to make.
You can decorate the tree and leave the room smelling oh so good with a Cinnamon Stick Reindeer Ornament. Another super cute ornament idea is these Pinecone Reindeer Ornaments.
This Candy Cane Reindeer Craft doubles as a treat or gift. Speaking of gifts, you can even dress up your gift bags like Reindeer!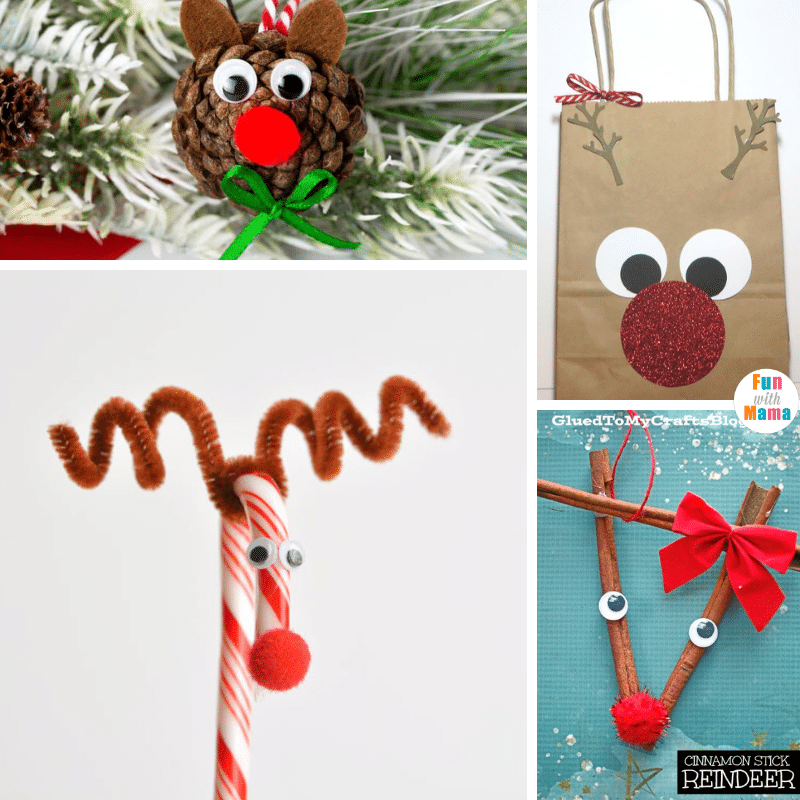 The little ones love to craft, too but keeping the reindeer crafts simple is best for them. Save up those paper towel and toilet paper rolls because The kids will love making these easy Cardboard tube Rudolph Reindeer Craft. If you don't have any cardboard tubes on hand you can use a paper plate for these super cute Paper Plate Rudolph Reindeer Craft.
You can keep your reindeer crafts educational by working on some learning concepts, like this Shape Reindeer Craft.
Of course, our Reindeer Craft list wouldn't be complete without a Handprint Reindeer Craft or a keepsake reindeer craft to gift to parents or grandparents like these adorable Handprint Reindeer Picture Frames.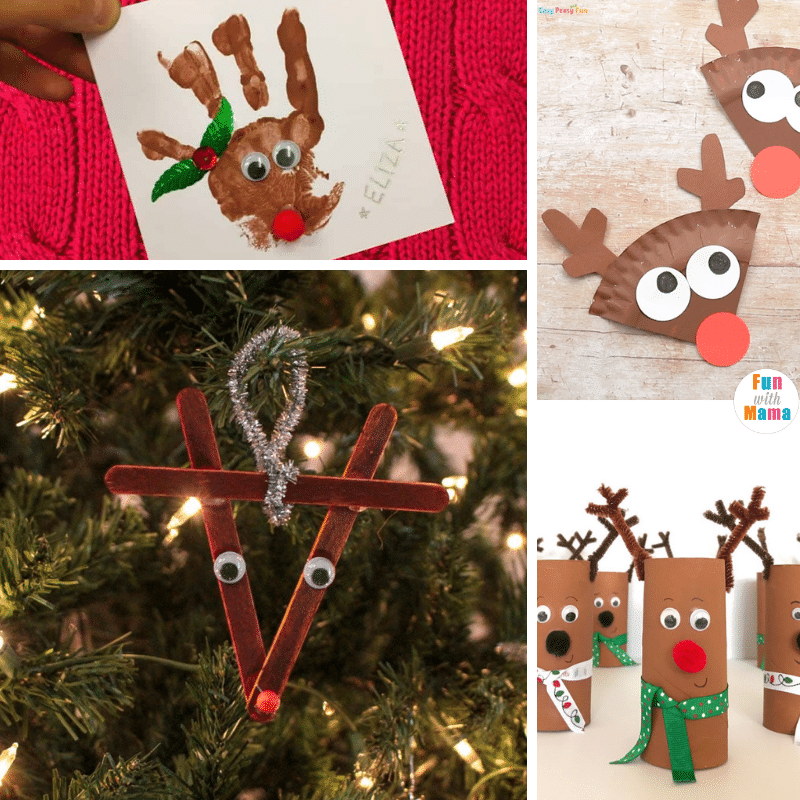 Reindeer Gifts and Toys
Need more ideas besides Reindeer Crafts? Check out some of these fun Reindeer Gifts and Toys to give and play with!
Of course, we must start with the classic Rudolph the Red-nosed Reindeer DVD, and Is Christmas really complete without a set of Christmas Jammies? We found these super cute Rudolph PJ's and an adorable Rudolph Plush to snuggle.
Start a new tradition, this year with some fun Reindeer Games. Just grab this Reindeer Games Box of toys and activities for everything you need!
Reindeer cocoa mix or Reindeer Candies make terrific stocking stuffers too!
This Rudolph crochet kit (it has step by step instructions to make all of the Rudolph characters) would make a fantastic activity for the older kids to work on and for the littlest on your list, you can find this adorable Rudolph Rocking horse!
Do you have any favorite Reindeer Crafts for activities to share? We would love to see them!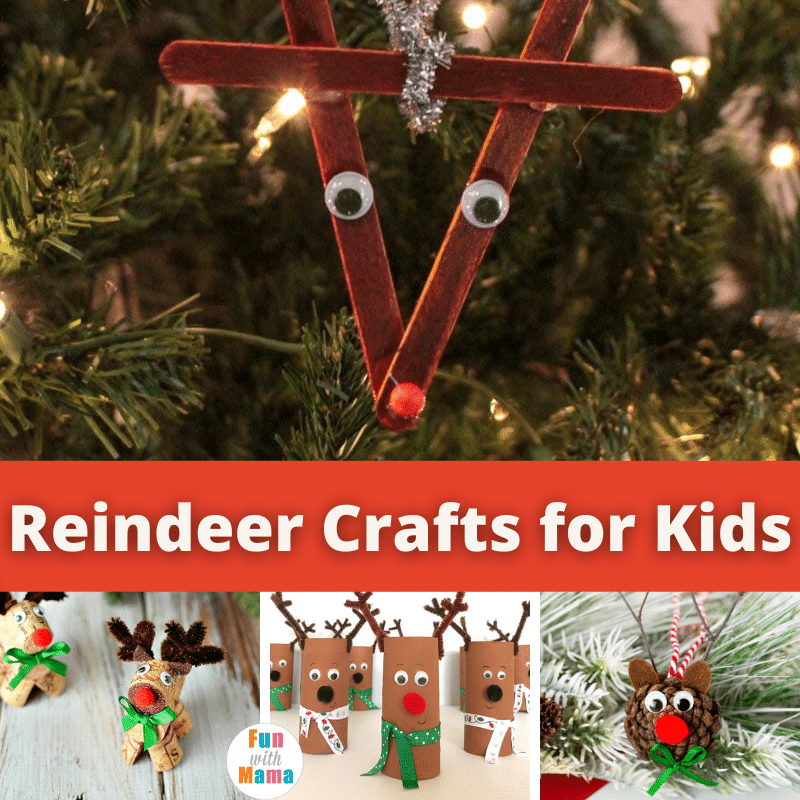 More Fun Christmas Activities