Looking for some Thanksgiving Printables? These turkey activities for preschool will turn on the Thanksgiving theme fun while incorporating math and literacy activities too. Toddlers, preschool and kindergarten kids will love using these fun learning activities at home or in their classroom.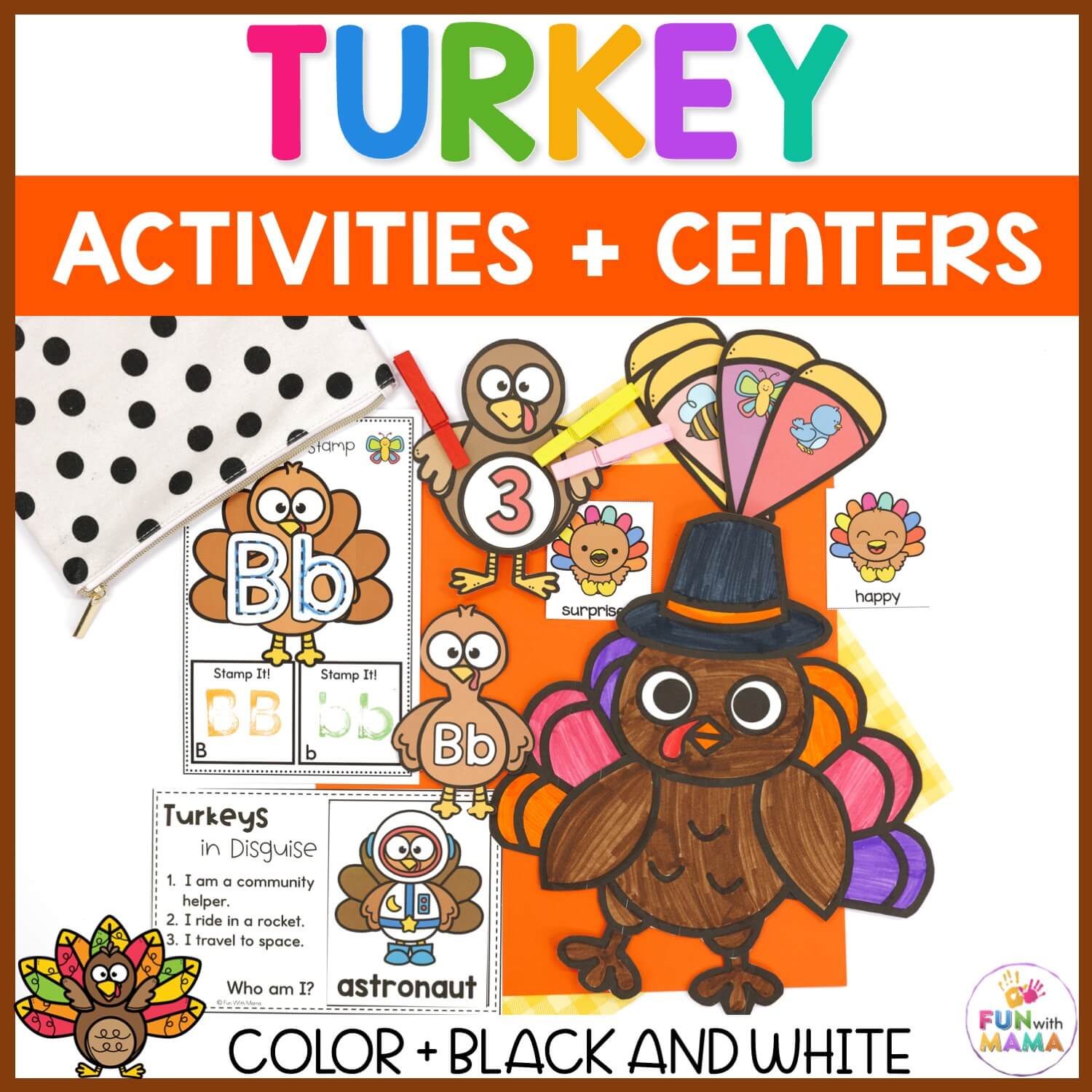 This fun activity pack is perfect for the month of November and focuses on-hands on learning activities that incorporate fine motor skills too.
The thanksgiving math activities work on numbers, subitization, color recognition, shapes, and counting.
Here is a video of the Thanksgiving Turkey preschool activities
The 14 Turkey Activities Include:
Create feather patterns using mini popsicle sticks.

Use tissue paper to create turkey feathers. This activity is great for pincer grip and fine motor skills.
Use math cubes to match the cubes on the mat to create feathers.

Match the turkey feelings by using pegs or clothespins.



Turkey feelings activity – Use the flash cards to identify the turkey feelings. Then create the feelings by drawing them on the blank face mat.
Clothespin number turkeys – Add the correct number of clothespins to the turkey based on the number on the turkey's body.
Trace the letter then stamp the letters.


Turkey Craft – comes in color and black and white. Students will color, cut, and glue the turkey together.
Match the turkeys in disguise to the fact and hint cards.
Match the turkey shapes to the matching pumpkin pie shapes with math links.

Roll and race the turkey with the alphabet. As students roll the dice they can say the alphabet letters they pass out loud.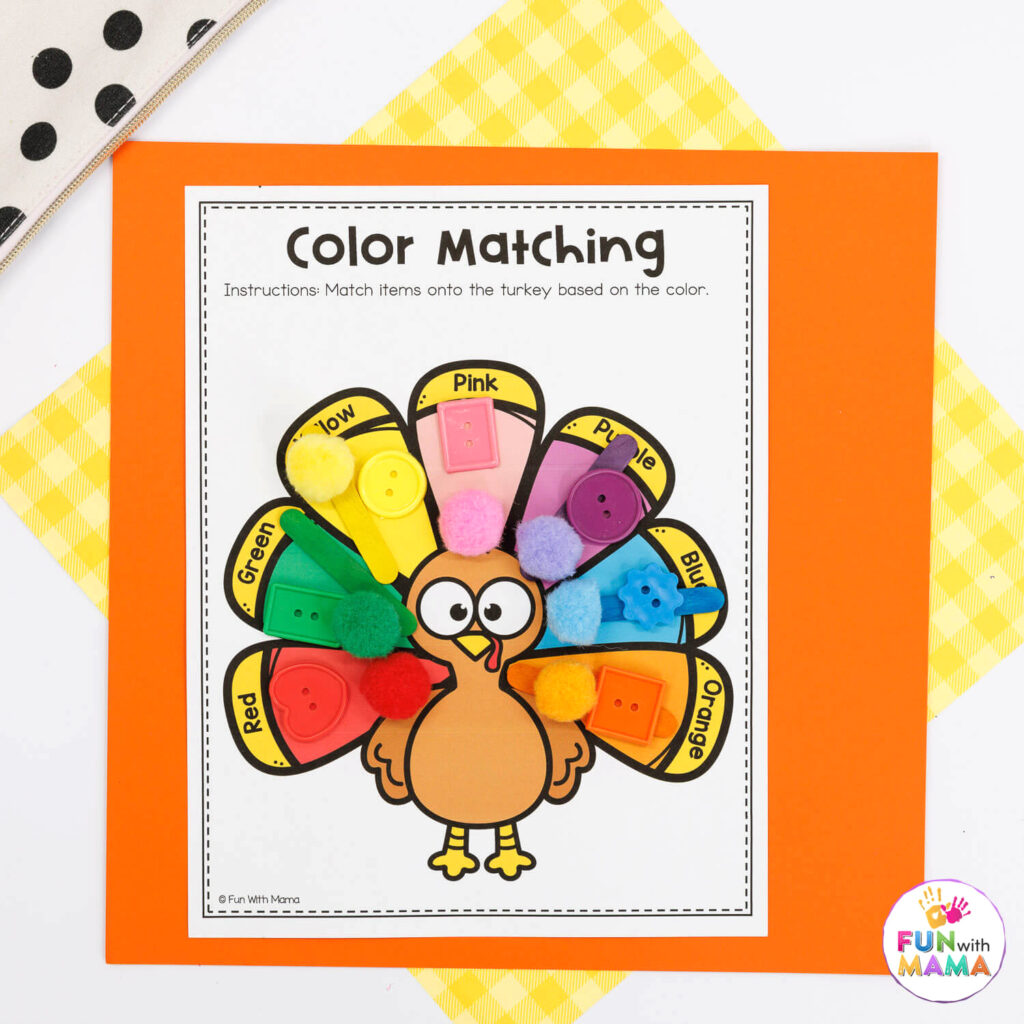 Turkey color matching activity. Use the supplies you have on hand to match to the turkey's feathers. We used colored buttons, pom poms and mini popsicle sticks. This activity is great for color recognition.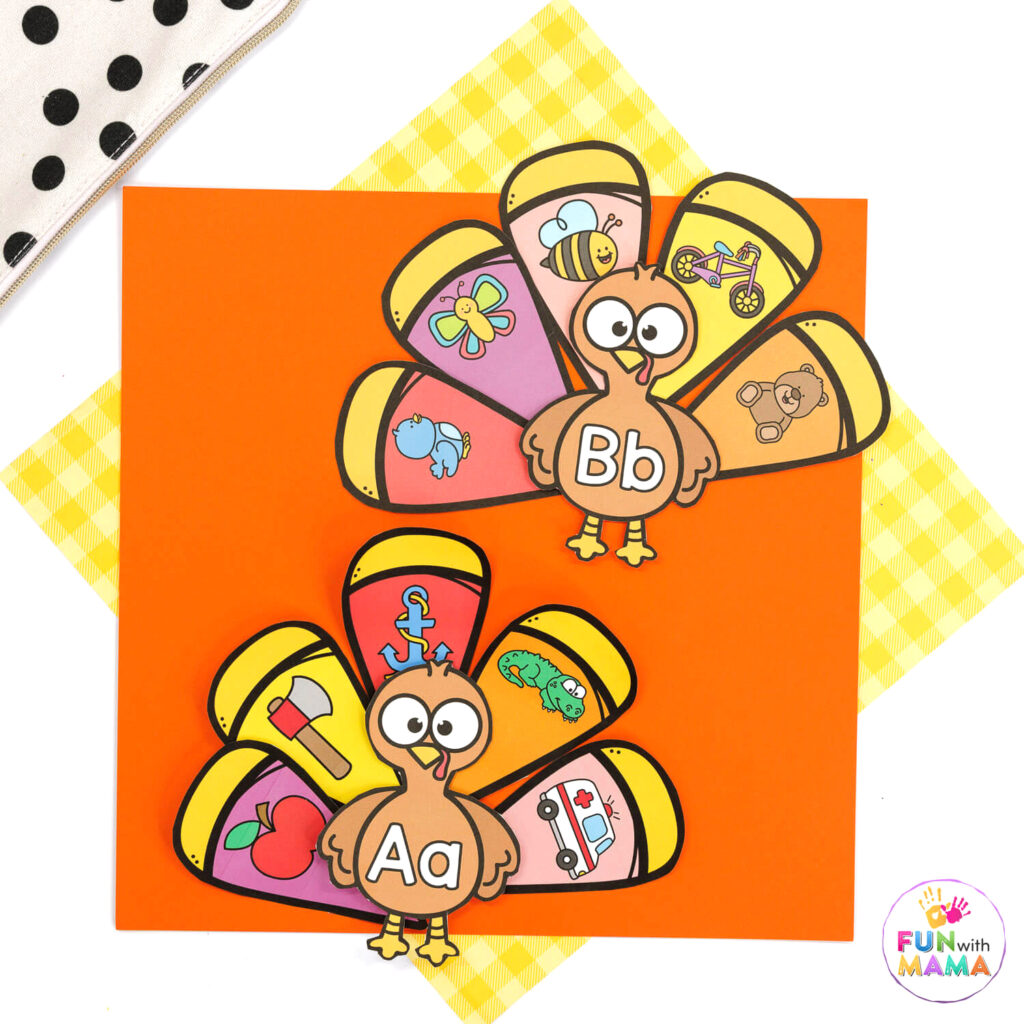 Match the alphabet sound to the turkey's body to create a turkey with wings.

Use play dough to create the letter on the turkey. Then stamp the uppercase letters as well as lowercase letters.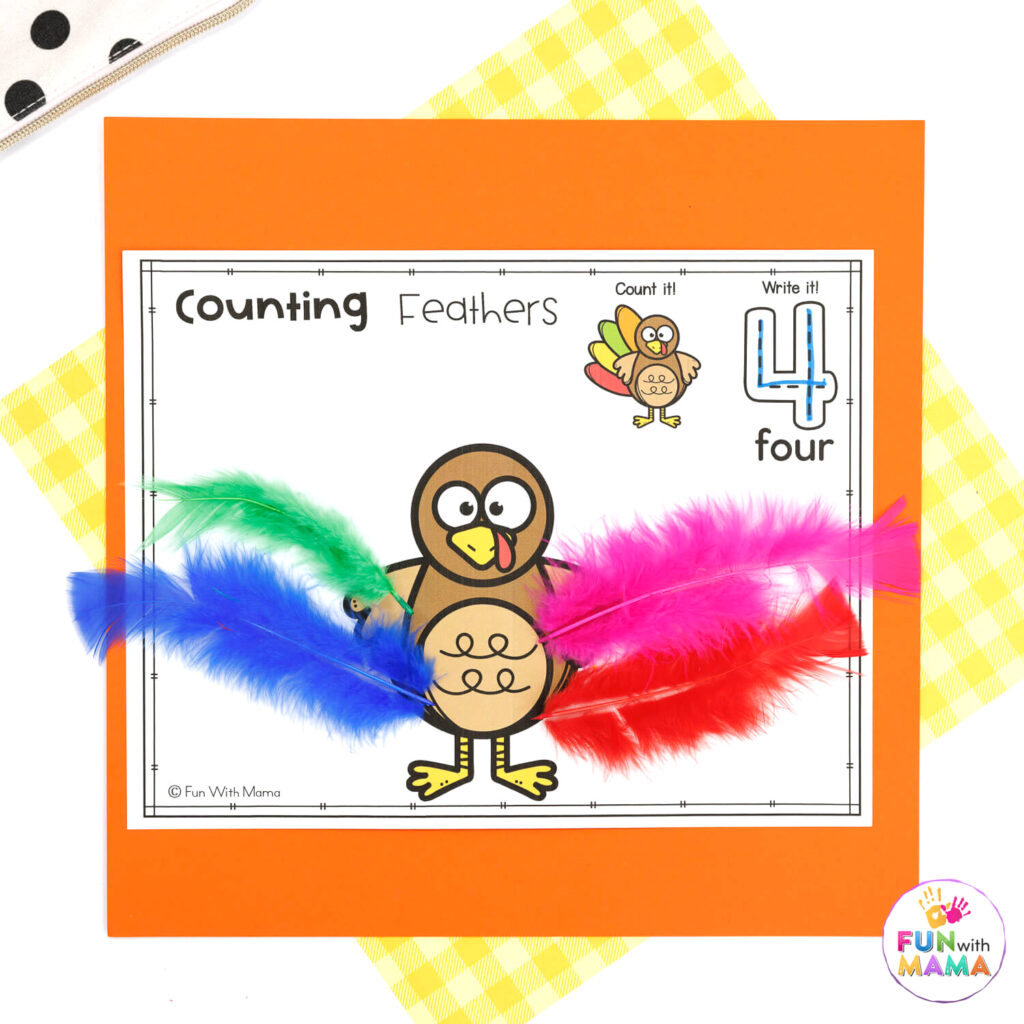 Count the turkey feathers and trace the number. This activity also includes printable feathers if you don't have real craft feathers.
For each of the turkey number cards (or number pages) identify the matching numbers and then place a marker, pom pom, cube, or mini eraser over it.
Incorporate these turkey theme activities with your preschool thanksgiving activities for some fantastic fun during this time of year.
Here are the included turkey worksheets: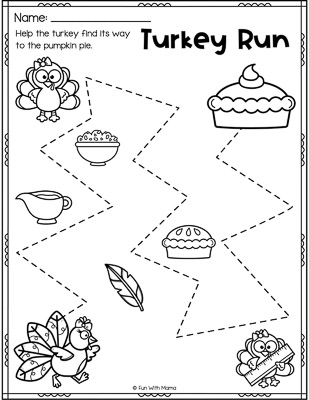 Turkey Tracing Worksheet
Turkey counting worksheet that incorporates math skills.

Turkey color by code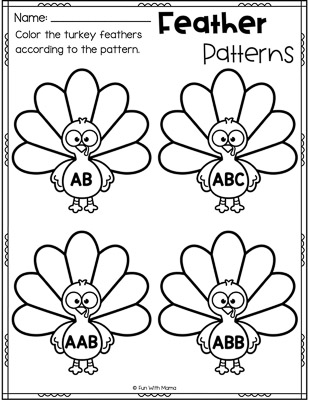 Turkey pattern worksheet
Turkey sort by size worksheet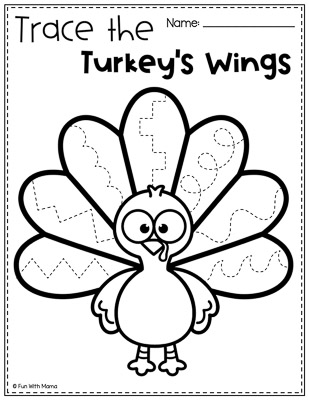 Turkey tracing worksheet
Which does not belong turkey worksheet
WHERE TO GET THE ACTIVITY
GET THE TURKEY ACTIVITIES PACK HERE
Engage your kindergarten students this Thanksgiving with this fun Turkey Activities Pack. Featuring 14 activities, this hands-on activity pack is designed with kindergarteners in mind and is perfect for use as literacy and math centers all November long.
Looking for more Thanksgiving activities?
Add these fun activities to your Thanksgiving lesson plans