Have you heard of the Christmas elf that visits children throughout the month of December, doing fun little tricks and adding to the holiday spirit? You might be wondering where to buy elf on the shelf when it may already be sold out in your local stores. This post includes all the details!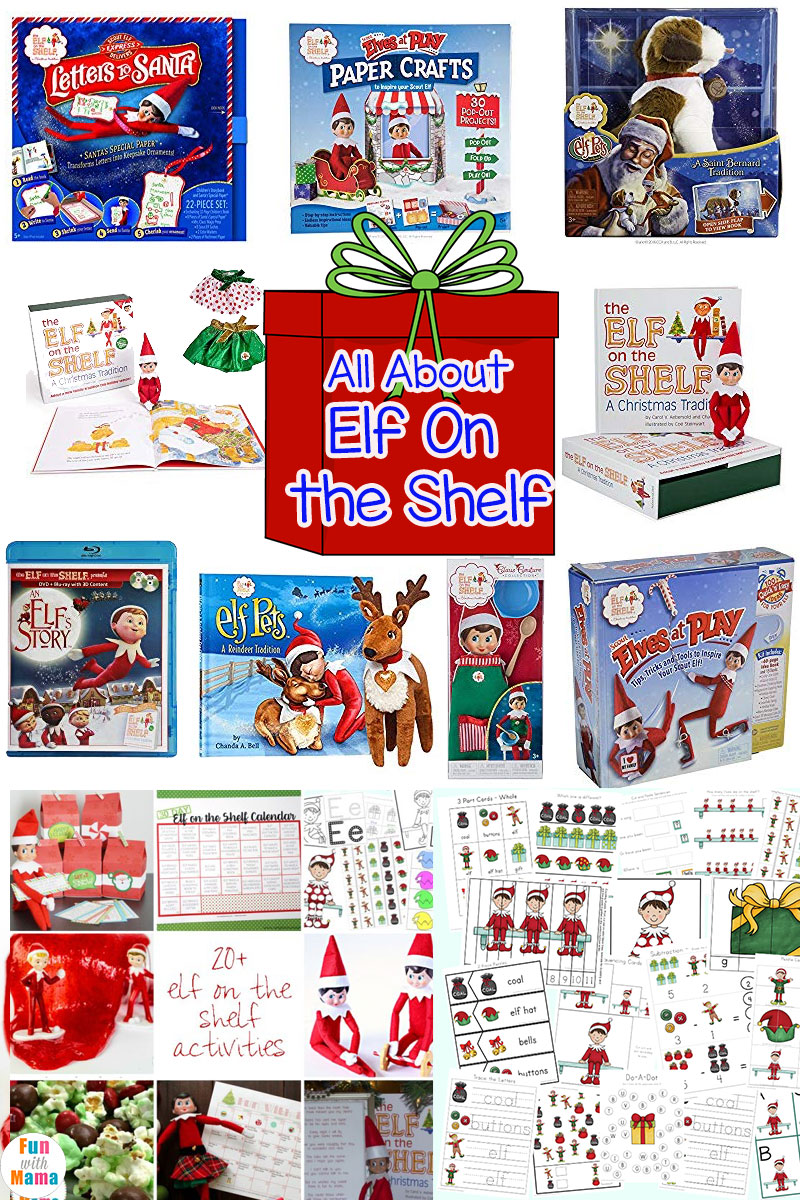 Where to buy Elf On The Shelf
Elf On The Shelf is sold at many of your big retailers. For your convenience, I have put a list together here. When deciding where to buy elf on the shelf for your family, remember whether you will have children with you or not at the time of purchase. If they find it before your elf before you are ready, that can spoil the whole surprise.
Amazon
Is there anything that you can't find on Amazon? My first bet on where to buy elf on the shelf has to be… AMAZON! Head over to the online retailer and order your Elf on the Shelf today! And yes, in case you are wondering…the elf can be ordered as a boy, or a girl! (who knows, maybe you want them both and plan on having double the elf on the shelf fun this year!) Plus, with a Prime membership, you'll have it delivered with ease within 2 days!
This adorable shelf elf comes in either a boy elf or a girl elf option as well as various skin tone options as well. There are also Elf on a Shelf kits that have elf friends, like reindeer, included as well. But each kit should come with a book that can explain to children where their elf came from. Whether you choose a boy elf on the shelf or a girl elf on the shelf, the results are the same… a fun memory that your children will cherish forever!
You can get these elf on the shelf amazon picks:
Boy Elf On The Shelf
Girl Elf On The Shelf
Walmart has plenty of elves in stock and can be either picked up or delivered right to your front door. Next time that you head out to the store, don't forget to add this cutie to your shopping list!
More than likely, you probably need to go to Target for something, right? Why not add an Elf on the Shelf to your target shopping list as well?
What is Elf on the Shelf?
Elf on the shelf is a fun tradition that many families do to celebrate the month of Christmas. The premise is that Santa's helper, the Christmas elf, comes to your home to watch over you during the month of December. You can tie this into your kids advent calendar time and have the elf and the kids advent calendar deliver at the same time too. But, each day the elf goes back to Santa and reports on your behavior. Sometimes these little elves are playful and they make a mess in the house, get stuck in the cookie jar or even make slime.
Elf On The Shelf Ideas:
Christmas elf gets stuck in the cookie jar after trying to eat cookies
Elf in the middle of building a puzzle
Christmas elf does some baking and leaves a flour trail.
Elf boy or elf girl is taped to the wall while being surrounded by toys.
Christmas elf sets up elf themed Tic Tac Toe with a, "Let's Play!" sign.
Elf On The Shelf makes a playful mess in the restroom with toilet paper.
Elf writes on bathroom mirror with a window marker.
Christmas Elf drives a toy car (Barbie car or other toy car you have at home that fits the elf).
Elf on the shelf sets up activities for your child like coloring pages with crayons, kids play trays, etc.
Elf photocopies himself and gets stuck in the photocopy section of the machine.
Christmas Elf writes fun words on the fridge.
Elf On The Shelf paints on a picture frame by giving child mustache.
There are SO many more fun ideas! Find some elf shelf ideas here.
Have your elf trace the Christmas tracing worksheets or the Gingerbread tracing worksheets.
Let your elf "bath" in the Christmas sensory bin.
More Fun Ways to Use Your Elf on the Shelf
Honestly, there are literally hundreds and hundreds of fun ways that you can use your Elf on the Shelf! (Here are 20+ elf ideas to try!) The whole point of the elf is to be the "eyes" for Santa to make certain that your kiddos are behaving to stay on the "nice" list…but surprise! The elf on the shelf tends to like to be a little naughty himself!
In addition to having your children find and locate where the elf is hiding each and every day, let them have fun with these Elf printables as well! And don't forget about one of the most fun Elf crafts and activities there is…Elf Slime! Seriously, your kids will love making and playing with this gooey and holiday-themed slime!
Whether you've always participated in the Elf on the Shelf or are new to the concept this year, think outside the box and have fun creating these amazing memories with your children! They'll look forward to finding the elf each and every morning and it will instantly put them in a happy mood. Just don't forget to do your part in moving the elf each and every night!
Elf on the shelf toys
This elf pets reindeer tradition comes with an adorable book and plush reindeer. This is the story of an elf on the shelf boy.
The Elf's story DVD is an inspirational tale about a young elf named Chippey, who as a result of breaking a rule… he loses his Christmas elf magic. Its a cute story. Get the DVD here.
Elf On The Shelf Scout Elves Play Kit
This activity kit comes with a 60-page idea book. and includes more than 100 pictures to inspire scout elves with 15 elf sized tools. They are quick and easy ideas to make the whole Elf On The Shelf tradition simple and fun. Get the play kit here.
Elf On The Shelf Scout Elves at Play Paper Crafts
This activity kit comes with a colorful paper craft book to "inspire" your Scout Elf. There are 13 paper crafts so you can create some 3D fun. There are also step by step instructions.
Get the paper craft elf kit here.
Elf on The Shelf EPSB Pets: A St. Bernard Tradition Plush
The beautifully illustrated hardbound children's book comes with a sweet plush Elf Pets Saint Bernard Figurine. '
Elf On The Shelf Letters To Santa
One of the best parts of the Christmas season are those letters your children write to Santa. Now with this Christmas kit, kids can quickly write their letters to Santa using Mrs. Claus' Magic Press and Santa's special paper. After Santa reads a letter, your elf will hang it on your Christmas tree as a keepsake.
Get the Letters to Santa Kit here.
Elf On The Shelf Claus Couture Sweet Shop Set
Get your elf in the kitchen to do some playful baking with this adorable sweet shop apron.