Your child is going to love this fun animal bingo game! If they have their sights set on exploring and learning about zoo animals, why not intertwine this fun Zoo Animals Bingo? It's a great way to have them work on seeing the animals and learning the spelling and also learning the rules of a popular and fun game!
The first time that they yell "BINGO!", they're going to be so excited and ready to play again!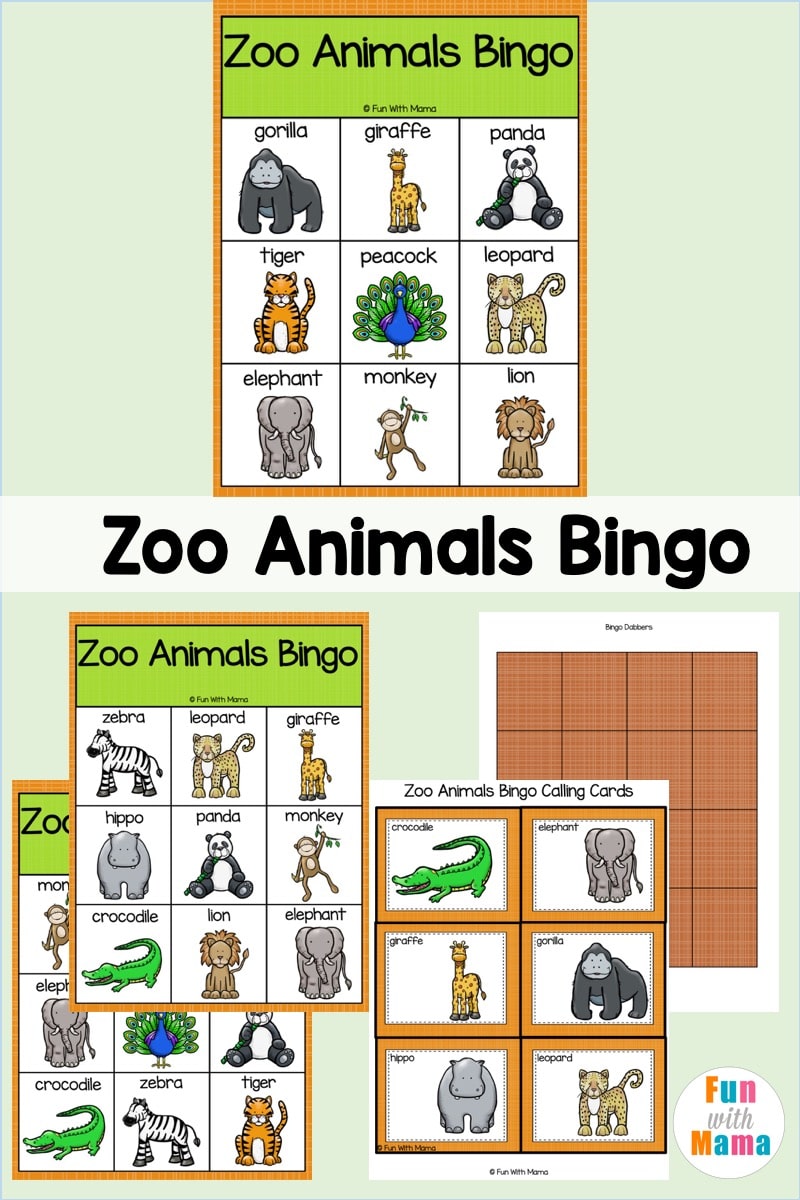 Zoo Bingo Game For Kids – A Fun Animal Bingo Game
The great part about this Animal Bingo Game is that it's a simple way for all ages to sit down and play together. This game is perfect for family game night or just a super fun way to introduce games into your homeschooling and daily lesson plans as well.
We love to play bingo in our house because it works on a couple of different things. First off, the kids love the fact that there is some sort of prize at the end so they really focus on their listening skills during this time.
This animal bingo game is also great in the fact that it has the animal listed and the name of the animal so that the kids start to associate and put them together which is great for early learners.
Lastly, slowing down the day and playing a family-friendly round of this animal bingo game means that we're all relaxing and having a fun time together. And when the day is stressful, it really is a nice way to unwind.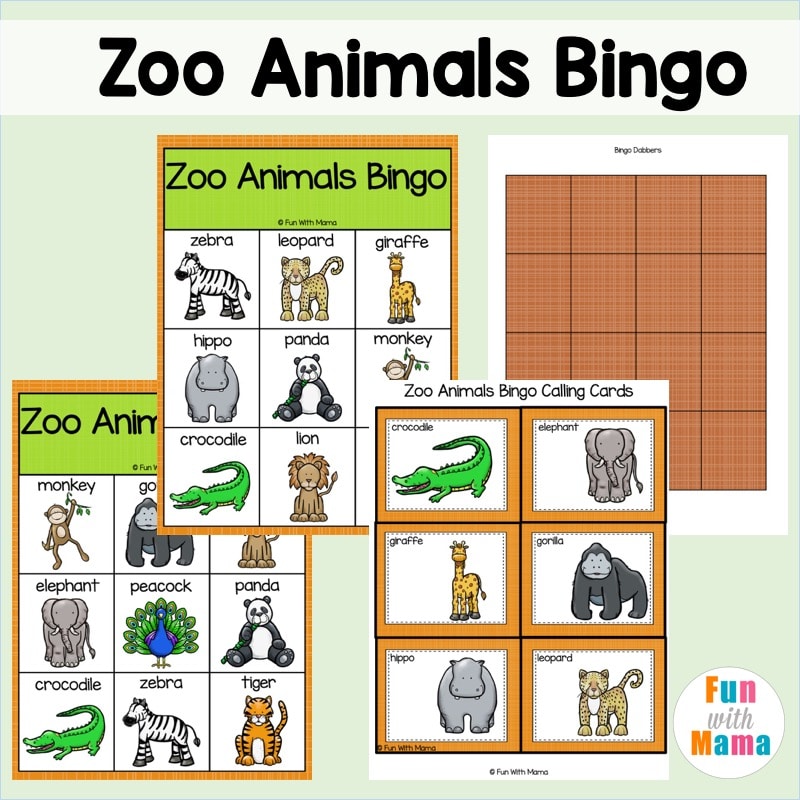 Fun Prize Ideas for this Zoo Animal Bingo
Kids love prizes. And it's fun to have things for rewards as well. Make certain to not make it out to be overly competitive but play so that everyone can win, too.
Some simple idea for fun bingo prizes for kids could be:
Pencils
Chocolate
Mini erasers
Extra 5 minutes of Screen Time
And the list could go on and on. Keep the rewards small but exciting and the kids are certain to have a blast playing this animal bingo game.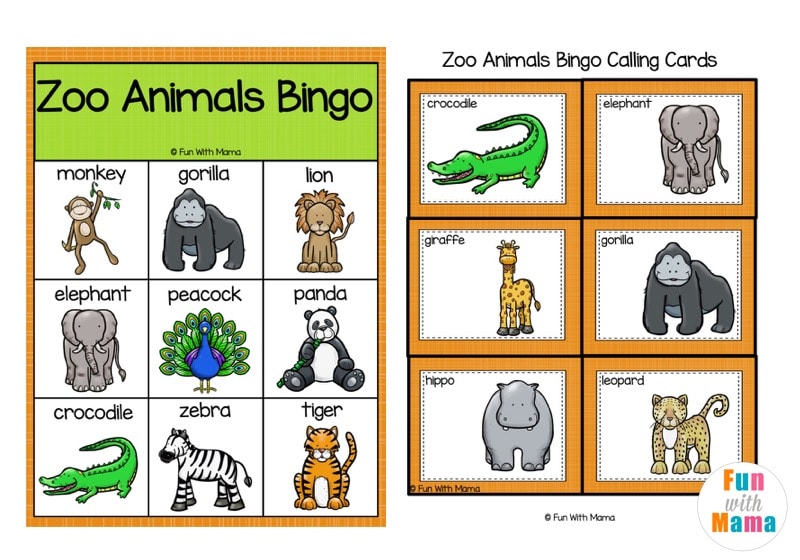 How to Play this Zoo Animal Bingo
It's not hard to play this animal bingo game. All you need to do is print out the bingo board, bingo dabbers, and calling cards below to get started. Cut out the dabbers and calling cards and you're just about ready to go.
Hand out each person playing a bingo board and dabbers. Then, shuffle the calling cards and draw them out one by one.
The first person to get a BINGO wins! (You can decide how you want the bingo lines to be either straight, diagonal, etc.)
THE ZOO BINGO GAME IS INCLUDED IN THE BINGO VARIETY PACK
GET THE BINGO VARIETY PACK HERE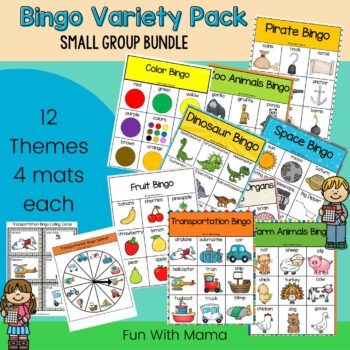 Grab the Bingo Variety pack for small groups. It includes 17 game themes with 4 mats each.
Explore more about zoo animals
GET THE ZOO ANIMAL ACTIVITY PACK HERE
These zoo animal activities include math and literacy activities in color and black and white. Explore more about the animals, learn vocabulary words, and have fun with the scavenger hunt!
Don't forget to check out our other fun Bingo printables as well: