Check out these fun Spring Worksheets and Printable Coloring Pages for Young Learners! They're a great way to combine creativity and learning.
Celebrate spring with these sweet Spring Worksheets and coloring pages. This FREE printable workbook will help your children practice handwriting, number recognition, and counting from 1-10! Make certain to click through to grab your free printable.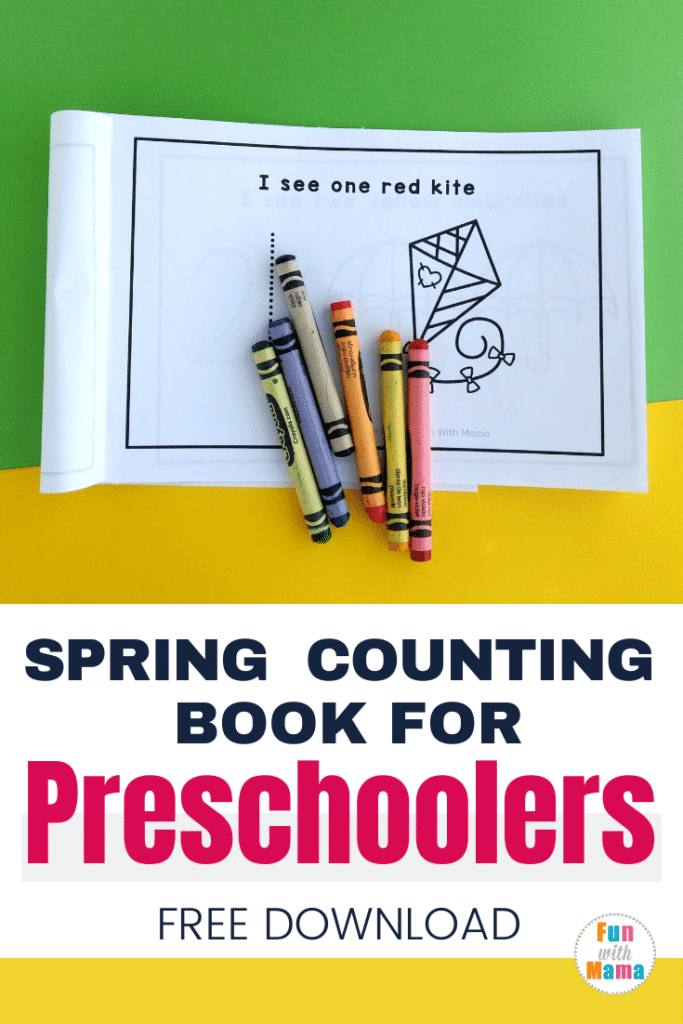 Spring Worksheets and Printable Coloring Pages for Young Learners
Spring is here and we are settling into the joy of green leaves and longer days. My kids love spring. They enjoyed the warmer days, watching for spring firsts and stamping in mud puddles. There's just something about Spring days that make everyone want to get outside and experience Mother Nature.
One of our favorite activities to do at home is to make small books. It is a great way to pair some learning with a fun activity. We've created a cute Spring workbook and it's designed for early learners who are just beginning to recognize numerals and number words.
This activity would pair well with our fun Spring Activity Pack.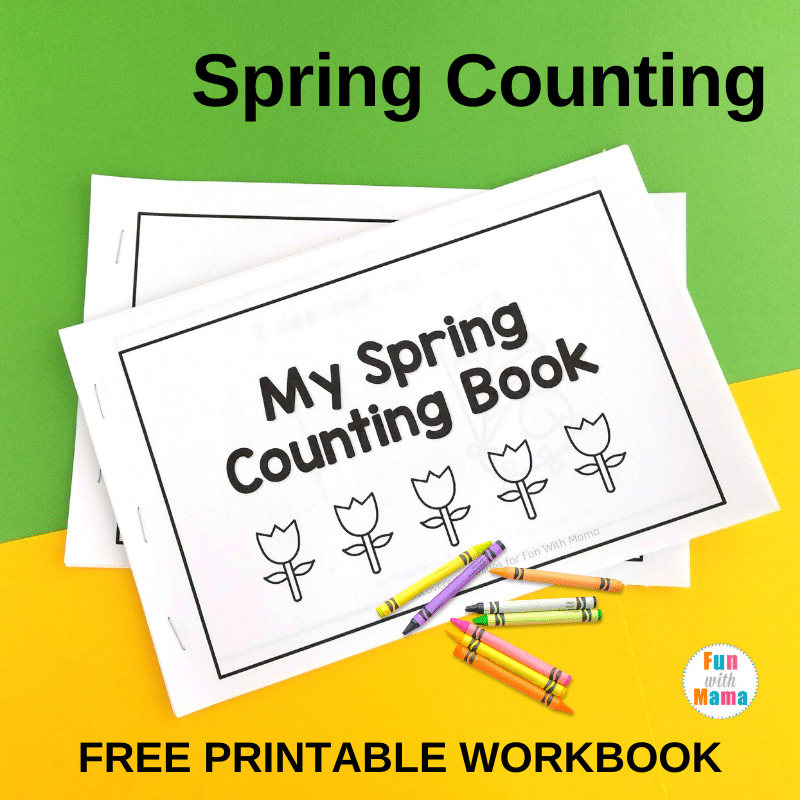 What's Included in the Spring Worksheets and Printable Coloring Pages?
The spring printable coloring pages and workbook invites the children to practice numbers 1-10. Each page includes objects to count and color, a number to trace, and a short sentence for early readers. The sentence follows the same pattern so that it will be easy to read.
Don't you just love activities that pair literacy and early math skills?
Kids will be working on writing skills, number recognition, and will have the opportunity to count groups of objects. Early readers will recognize common sight words such as a, I, and see, in the sentences. Number and color words also appear on each page. The last page provides a space for the children to write about the things they see in spring.
The pages are black and white so that you do not need a color printer.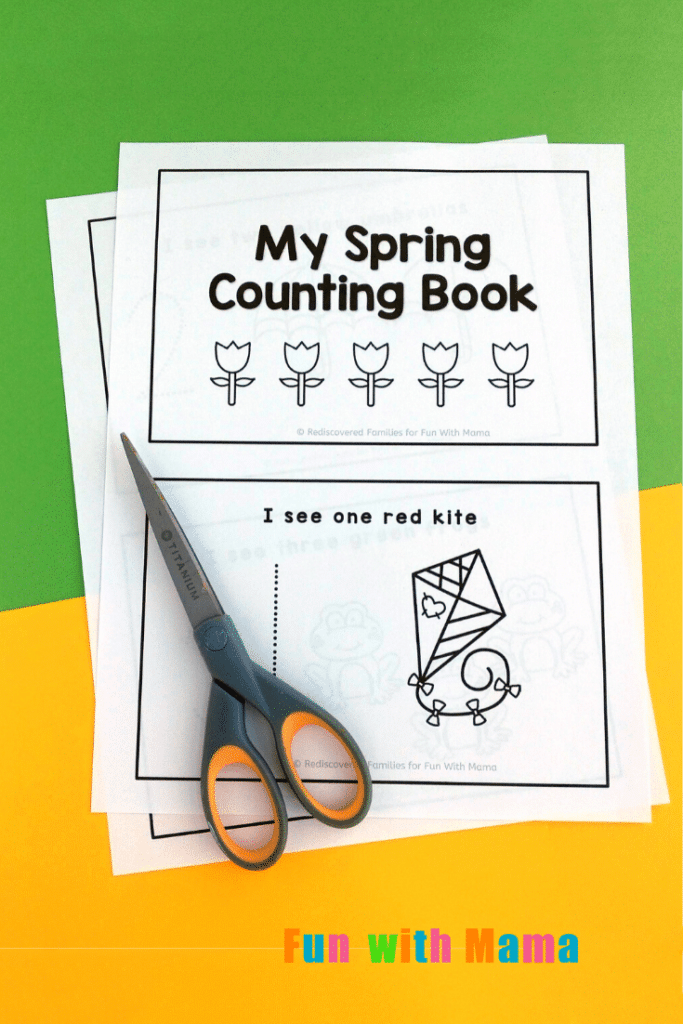 Supplies Needed for these Spring Worksheets
Free Spring printable coloring pages (below)
Printer
Copy Paper
Stapler
Crayons
Paper cutter

Preparations
Download and print the file (below)
Cut each page in half
Stack the pages with the cover on top
Staple along the left-hand side of the book.
Note: when printing the spring printable coloring pages and workbook, select the fit option (rather than actual size.) You'll find these settings in the printer window where you can select the size.
GET THE SPRING COUNTING BOOK HERE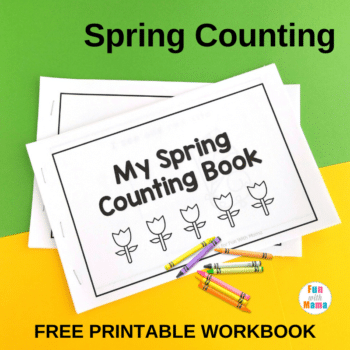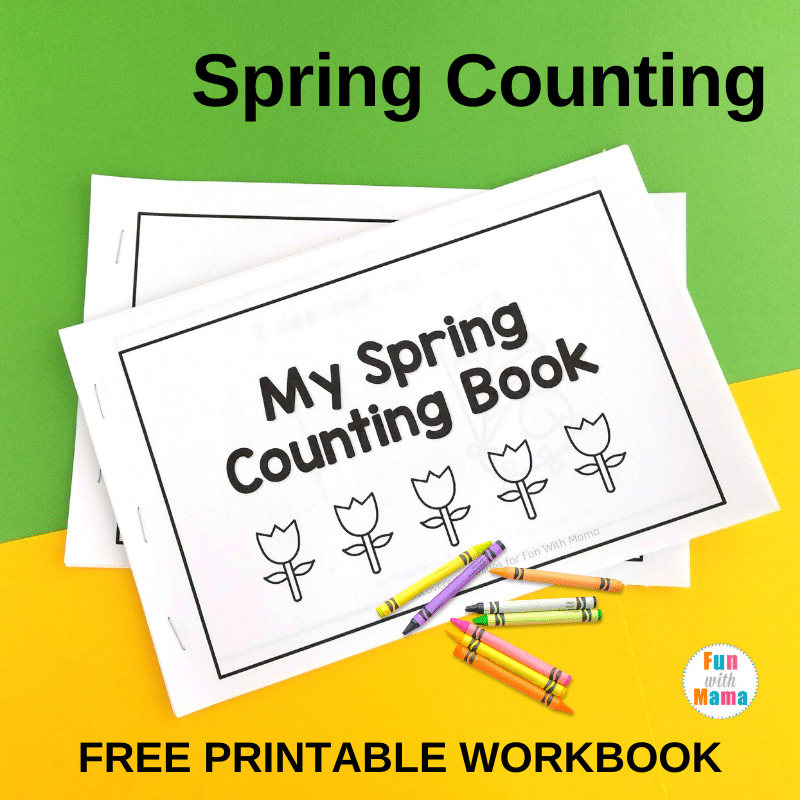 Already a subscriber? No problem. Just enter your details above to get the printable sent directly to your inbox.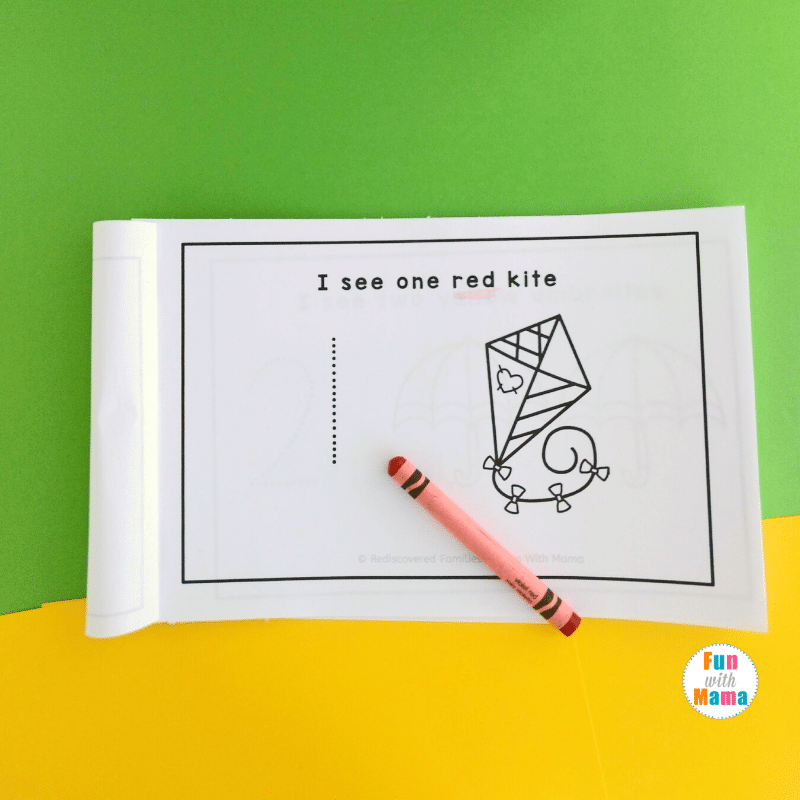 Using the Spring Worksheets and Coloring Pages
Now that the books are made, it's time for the fun part. Invite your kids to make their own Spring counting book!
Slowly read through the book with your child and show them how to count the objects and point to the numerals. Invite them to trace over the numerals.
Point to the color words and explain that every page has a different color word. Challenge them to help you find color words and sound them out. Suggest that they underline each color word with the corresponding color.
Afterward, children can color the pictures and add small spring stickers if they wish. Make a point of reading through the book often as it's a great way to continue the learning and use it as a fun refresher.
GET THE SPRING ACTIVITIES PACK HERE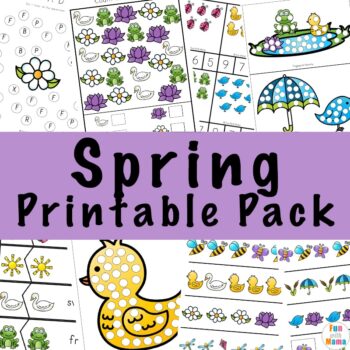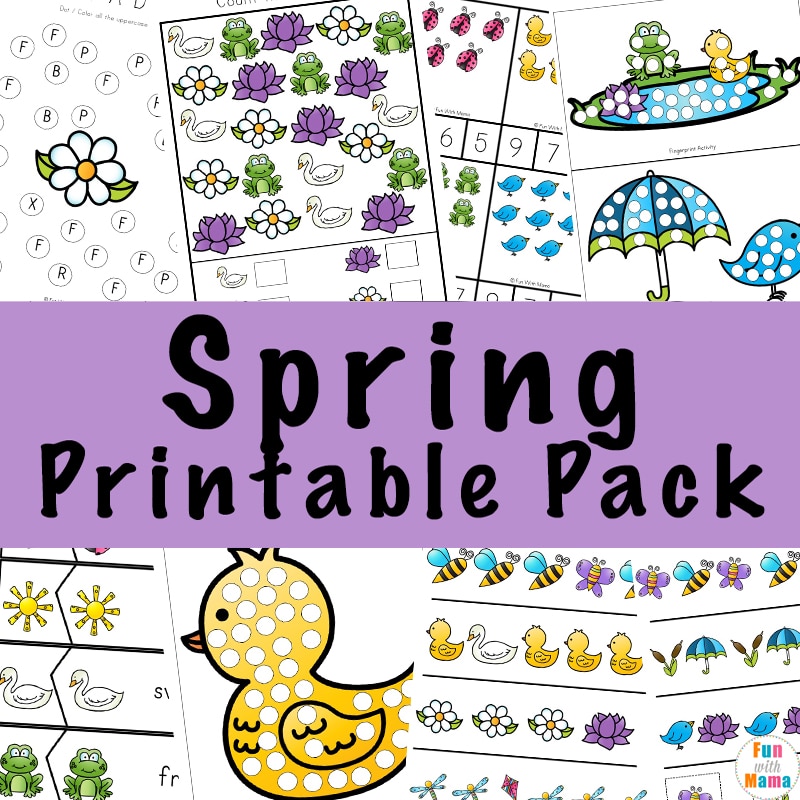 This Spring activities pack is filled with math, literacy, fine motor, and art activities for young learners. The activity pack comes in color and black and white.
Looking For More Spring Activities?
SOME BOOKS TO ENJOY WITH YOUR KIDS
Here are some great books to read in spring.
Outside Your Window
And Then It's spring
What are your favorite spring activities to do as a family? Please leave a comment below and let me know how you have fun during the Spring months!