These free Alphabet Handwriting Worksheets are a great way for pre-schoolers to practice letter formation and get some handwriting practice. It will also help them with letter recognition and fine motor skills.
One of the first steps in learning Literacy is the concept of writing letters. Each letter is meant to be written in a specific form and with these free printables each letter can be taught and practiced correctly. This is just the beginning of children being able to read and write all on their own, which is such a fun stage!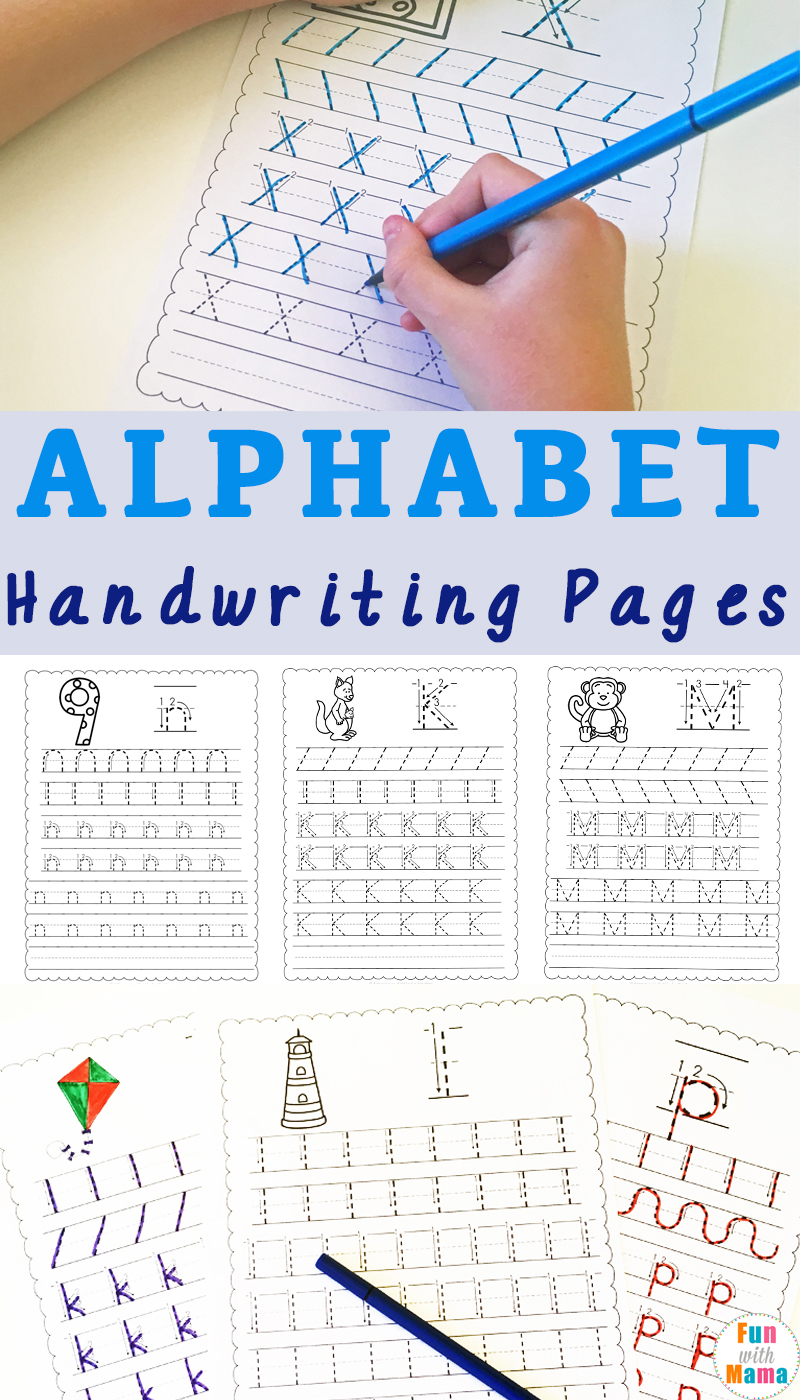 Handwriting Worksheets
The Alphabet Handwriting worksheets printable pack comes in black and white which is saves a lot in printing costs. It includes two pages for each letter of the alphabet, one for the uppercase letter and one for the lowercase letter.
When children are using these worksheets, it is a great time to help them learn how to hold a pencil correctly as well.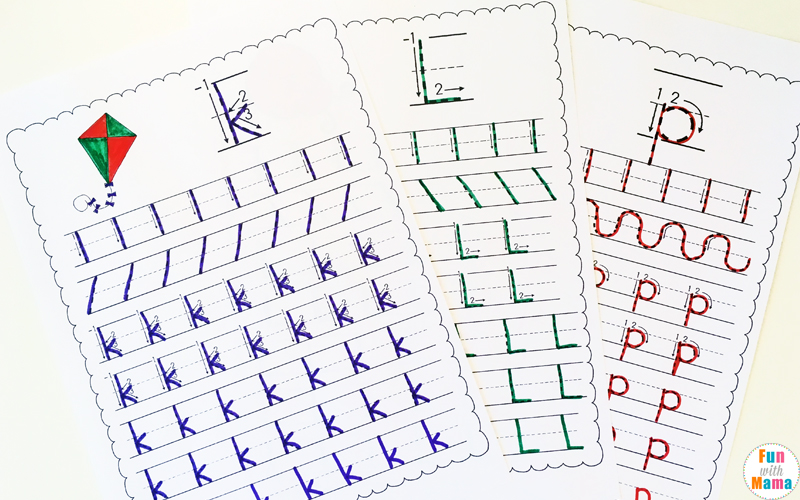 Each page has an object that begins with the letter on the page as well. You can help the child sound out the beginning letter like K is for K-k-k-ite.
Alphabet Handwriting Worksheets
These Alphabet Handwriting Pages printable pack is a fun way for young children to practice letter formation and letter recognition.
To help save with cost, this printable pack is all black and white. To reuse these pages, laminate the pages once they have been printed or place them in sheet protectors and have your child complete them with a dry erase marker.
There are two pages per letter, with the uppercase letters coming first in the printable pack. Each page contains two a large traceable letter and a black and white picture. This picture can be coloured in once they have completed their handwriting practice.
This is then followed by two rows of warming up exercises. This will help you child get ready to start practicing writing the letter. Next, is two rows of the letter with numbers, showing how each letter is to be formed.
Once your child has completed this, then they can move onto the next part of the page. Here are two rows of the same letter. This time there are no numbers. These lines are fully traceable, allowing your child to practice writing the letter in the lines. The last line allows your child to practice independently writing the letter on their own.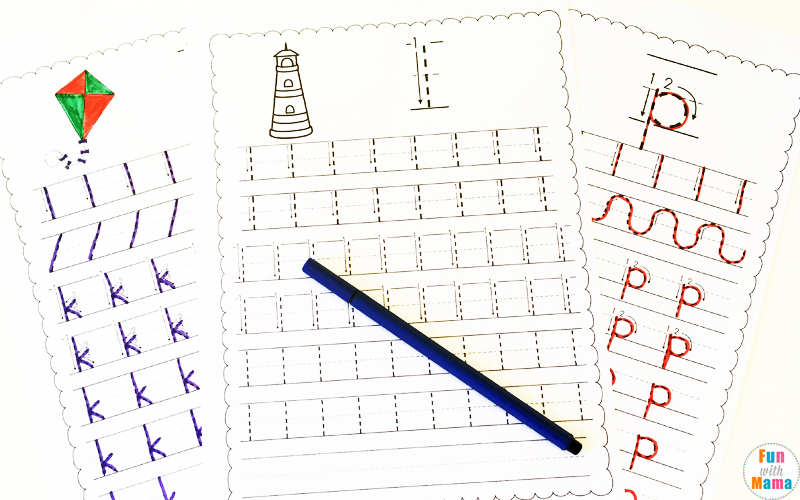 A good way to store these pages is in a binder already in sheet protectors, so they can be easily removed when needed.
These handwriting worksheets are great for handwriting practice for kids.
Download the Handwriting Worksheets
Click the pink button below to download the alphabet handwriting worksheets.