This easy confetti moon dough recipe is such a fun way to play with kids this New Year. It reminds me of celebration and fun so I think it's a really great indoor activity for kids.
My kids are sensory seekers, and they love every activity that is full of sensory experiences. This moon dough recipe is particularly fun for them because it feels soft, but it's also still dry so there is no sticky factor like there is in some other sensory activities.
Kids love forming moon dough into towers, shapes, letters, numbers, and hiding small toys inside the dough. Really anything that you can use to play with is perfect for moon dough.
My kids played with this moon dough for hours, and have asked to make it again every day since. (and I'm totally okay with that as it's such a fun and simple activity for them!)
Please note, this activity can get a bit messy, so if you're worried about the moon dough getting everywhere, take it outside on a nice day to play out there! Or you can put down some paper or an old sheet and just let them have fun creating inside as well.
Easy Confetti Moon Dough Recipe Perfect for Sensory Play
What you'll need for the confetti moon dough:
Flour
Vegetable oil
Food coloring (we used red and blue)
Glitter
Plastic tray
Small plastic toys

Moon Dough Recipe Set Up
For each cup of flour, add about a tablespoon of vegetable oil to the mix. You may need to adjust the amount of vegetable oil slightly. You want the dough to feel dry, but be moist enough so that you can form it into shapes.
Add some food coloring to the dough. Since the dough is dry, the food coloring won't mix evenly, so you'll be left with small pieces of coloring, which looks like confetti.
Pour some glitter on top of the moon dough and mix in.
Place the moon dough in a tray and you're ready to play!
Moon Dough Recipe in Action
My kids played with the moon dough in a few different ways. First, they just liked squishing it in their hands and forming it into shapes.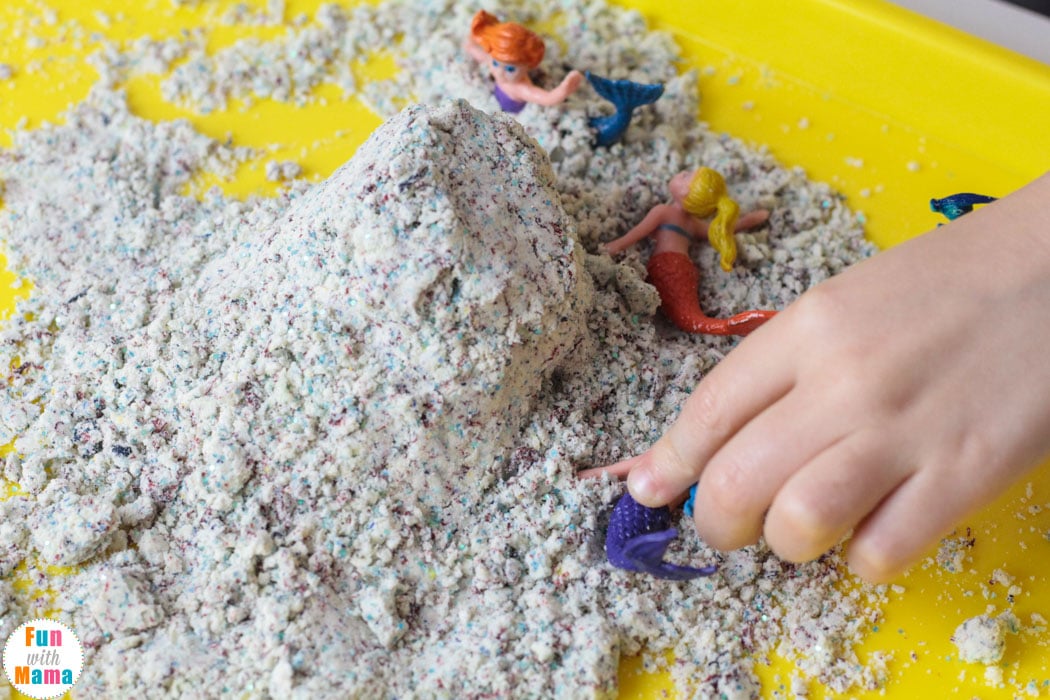 Next, the started making letters, numbers, and landscapes from the dough.
They also buried small toys in the dough and rescued them, just like a fossil dig.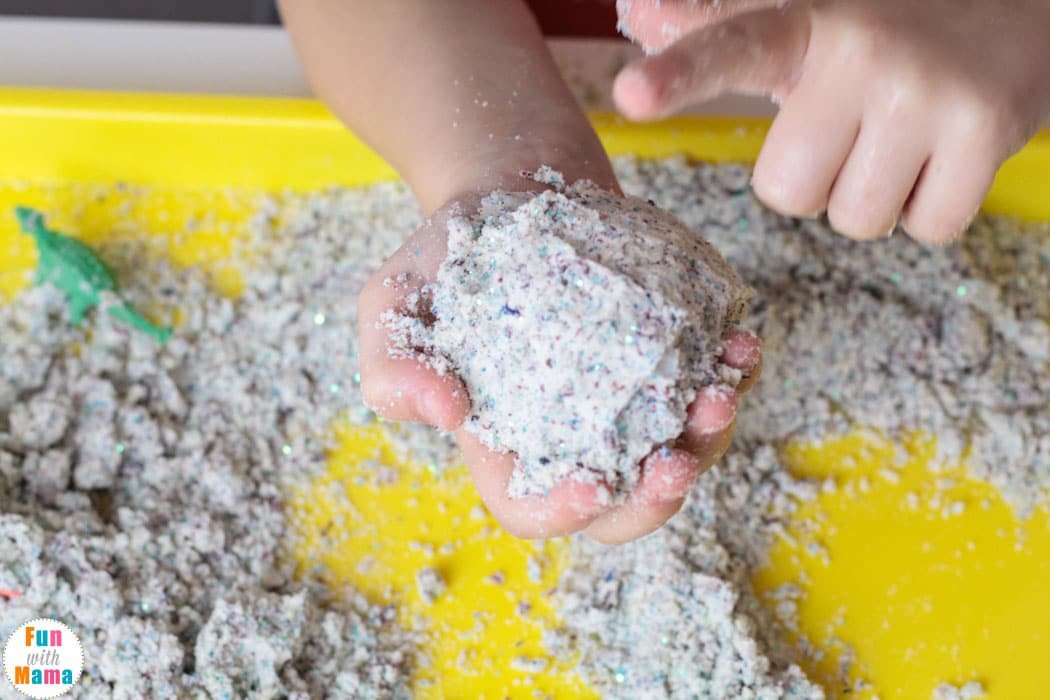 Other Moon Dough Play Ideas
Trace letters and numbers in the dough
Form geometric shapes
Practice writing sight words or spelling words
Practice writing a child's name
Make your own fossil dig for dinosaur bones
Build castles in the moon dough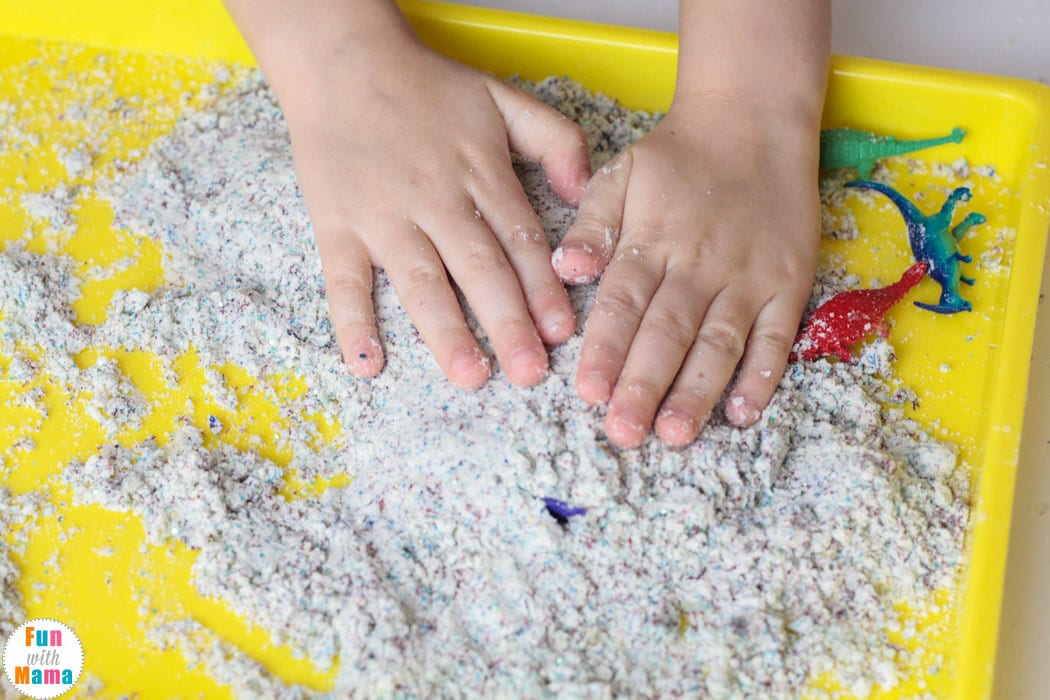 See how simple and easy this moon dough recipe is?! It's one that even the kids can help create and make as well.
Try it today! Whip up a batch of your own moon dough. I guarantee you that this will be fun for kids of ALL ages! (You might even be joining in on all the fun, too!)
If you love this simple activity for kids, check out some of our other fun ideas as well.
Other Sensory Activities for Kids: