These counting cube mats are great for fine motor skills, learning the alphabet letters, hearing the alphabet letter sound, and shows children a little more about letter formation. Don't miss out on these counting cube alphabet mats for kids!
For even more fun alphabet activities for kids, check out these Alphabet Pattern Block Mats as well!
Counting Cube Alphabet Mats
I am so excited about these alphabet mats! They allow you to make learning the alphabet letters a little more hands-on by getting those little hands and fingers working.
While this is a paid-for product, I have included a fun freebie sampler for you to try out. You will receive the letter D mat at the bottom of this blog post.
A video of the Linking Cube Mats In Use:
Materials required for these fun Counting Cube Alphabet Mats:
Pencil
Colored Pencils
Page protectors (optional)
Laminator with laminating sheets (optional)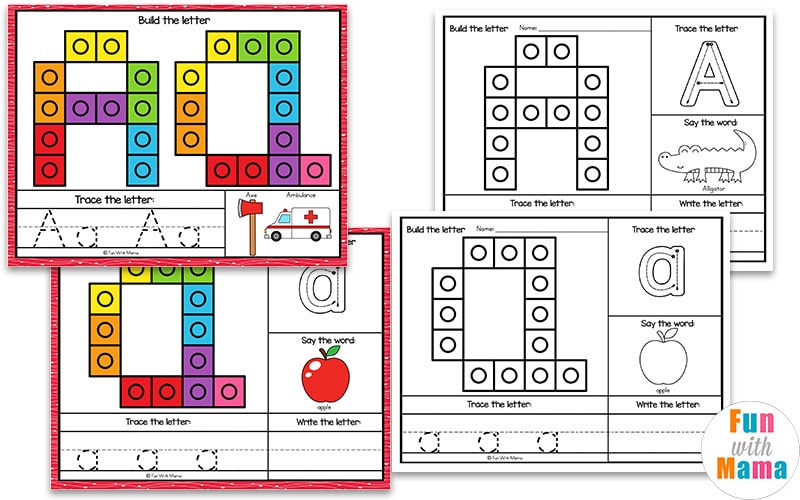 What is included in these Counting Cube Alphabet Mats?
The full pack includes uppercase/lowercase and different formations of the letters on each sheet. There is a black and white copy as well as a color copy.
What I love about the black and white copy is that children can feel like they can use any color counting cube to create their letters. You can have students color the letters at home and create patterns if they like. They can also color the images too. I have included a place for students to put their name in the black and white sheets.
The color copy is fun and vibrant! Children will build the letter, say the word, trace the letter, and then on the single letter sheets they can try to write the letter themself.
As you can see, there are a lot of different ways that kids can link the cubes together to create fun color patterns. Have them work on learning their colors at the same time, too!
I love using counting cubes at home. Here is another activity: Unifix Cubes For Preschool Math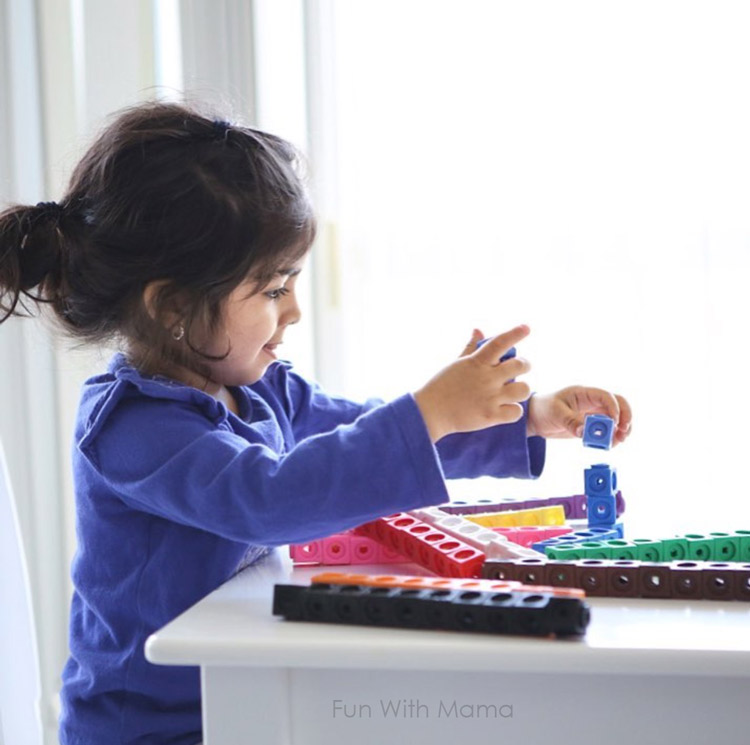 Here is what is included in the full pack:
LETTER D FREE Counting Cube Mat Here
GET THE LETTER D ALPHABET CUBE MAT HERE
Already a subscriber? No problem. Just enter your details above so we can send this printable directly to your inbox.
Want the letters A-Z in color and black and white?
GET THE ALPHABET COUNTING CUBE MATS HERE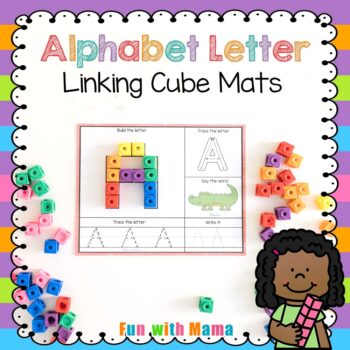 These Linking Cub / Connecting Cube Alphabet Letter Mats include a fun hands-on way for children to learn their letters. Children will use their fine motor skills to place linking cubes on the sheet to build each letter.
More alphabet mats:
Check out our other alphabet activities for kids. These are a lot of fun to do and are great for more alphabet learning for kids.